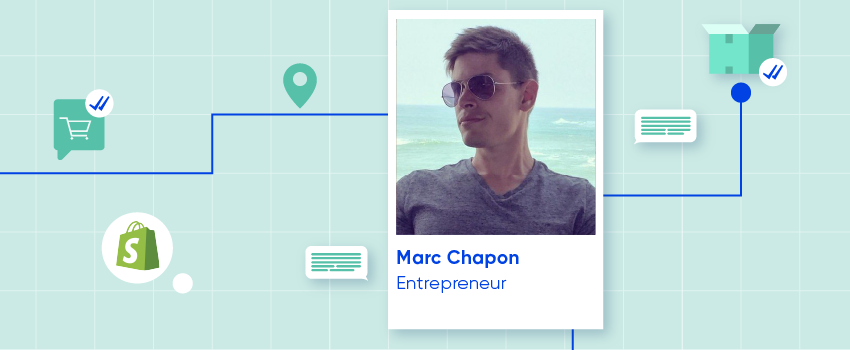 Scaling to 6 Figures with SMS Marketing: Marc Chapon's Dropshipping Journey
Dropshipping. A successful and sustainable business model or a "make money fast" fling?

Marc Chapon, a chef by degree, dropshipper by chance and an intelligent marketer by nature, has a lot to say about the art of dropshipping and is here to share his years of experience, mistakes and knowledge.

Learn more about the business model, why he got into dropshipping, how he made it work, and what are some of his favorite marketing methods. It's a stroll down memory lane but also an exciting glimpse into why dropshipping will always be for all of those that approach it just like any other business - with respect and care.
Tell us a bit about how you started dropshipping. How did you go from the restaurant management world to eCommerce, and how did you get to where you are now - mentoring others and being an inspiration to lots of people?
When I first started out, I actually made a step backwards - I quit my job as a chef in Paris, moved back in with my parents, but I trusted myself that this is going to work.

My first store was in the pets niche, and it was really tough because at that point there were no people teaching dropshipping, so I had to do it mostly by myself. I didn't know what I was doing, so I lost a really good amount of money on pointless advertising and trying to find the right products. But my mindset was that I was going to keep doing it until it worked out, until I made it happen. It's the type of mindset I recommend to anyone starting out because it really helped me. The key is not to have crazy expectations and goals, rather make it your goal to learn and move forward a little bit every day. This way, you're actually letting yourself enjoy the journey until you succeed.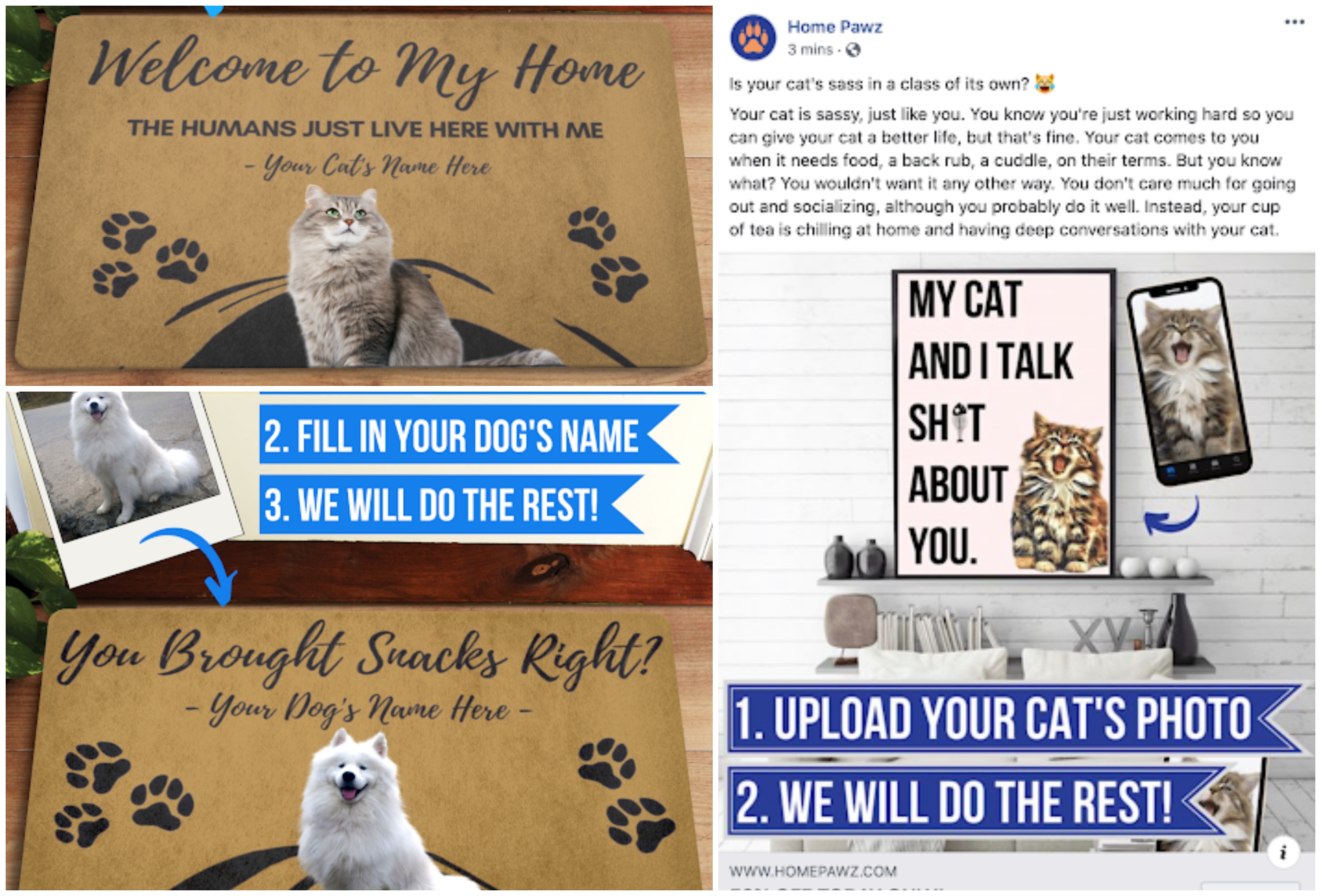 With that approach, after 5 to 6 months I finally started making some profit, and that's when I realized this was life-changing for me. It wasn't the money that made me happy, it was the fact that I was able to do this by myself and be free. From the beginning, it was all about freedom for me because if your only goal is money, you're going to quit very very quickly. I also loved the idea of having my own brand and starting a business with almost 0 upfront investment and inventory.
Give us a basic overview of the products/niches you usually dropship, or at least the product/niche that generated the highest results for you.
I started with a dog store and then quickly after that I created a home decor & cooking store, linked to my main passion - cooking. I was selling mostly cooking tools at the time and then it turned into a home decoration store, selling print on demand items, such as mugs, glasses, posters, canvases.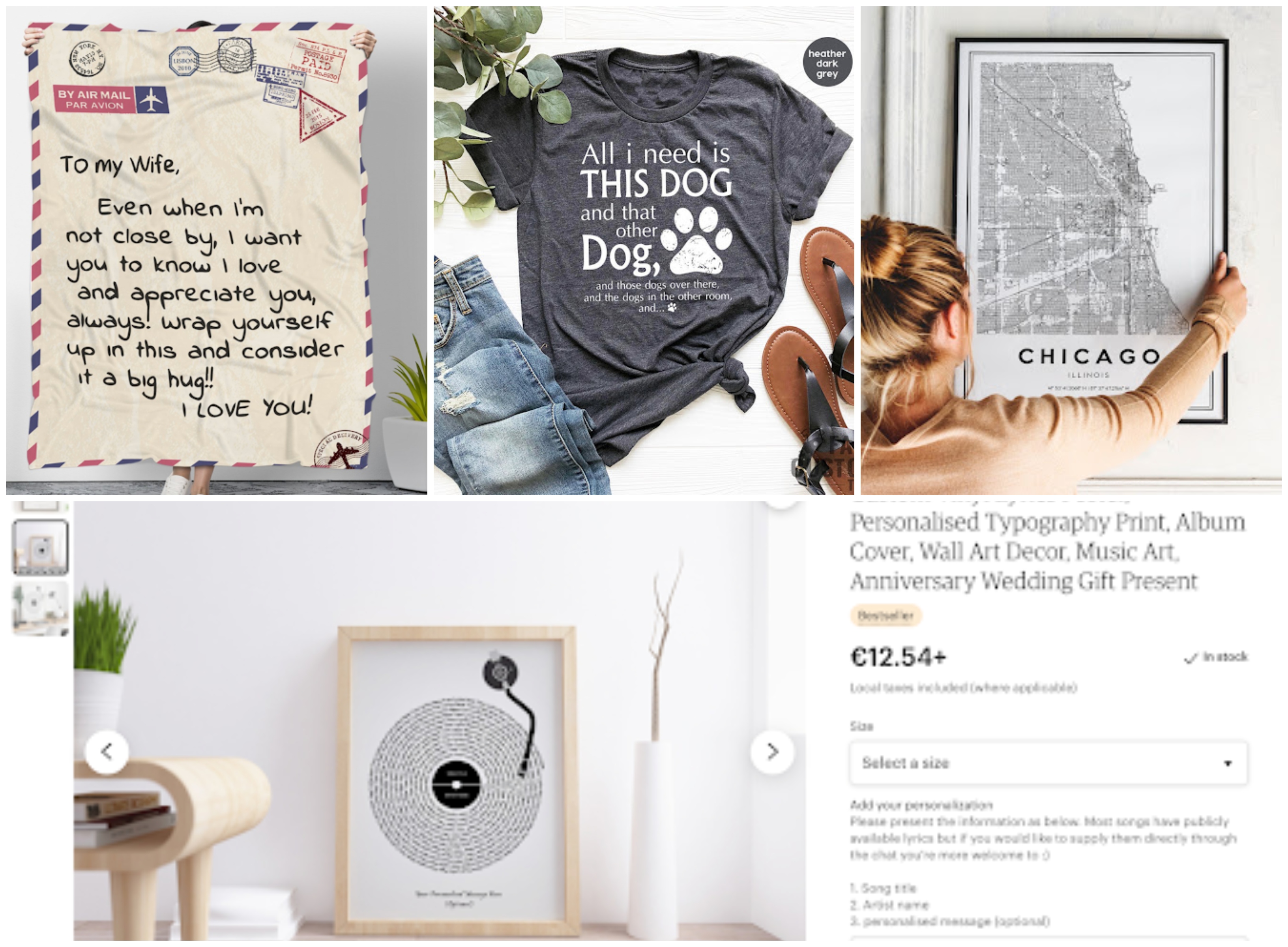 I am a huge believer in Print on Demand, I think it's an amazing business model, you have great suppliers, so the quality is guaranteed. All you need to have is a high-quality design and they take care of the rest. You still need to do product research and figure out what you're going to sell but once you do that, it's an amazing way of doing eCommerce and still dropship.

Aside from this, I also like using Etsy suppliers because I was not impressed by the quality of the products on AliExpress and the shipping times were sometimes crazy high. I didn't want my customers to have a bad experience with my brand. Etsy ensured this for me and what's more - it's completely untapped even today, so it's easy to advertise those products because they are less saturated.
How do you decide what products to dropship? What's your rule of thumb?
If you understand your audience, what makes them tick, this is how you're going to succeed. But it takes experience and I learned that the hard way: more than $10,000 wasted on the wrong products, ones I personally liked and thought were cool. That's the number one mistake everyone makes. People always try first to sell a product they like, without doing any research or following a method. It happens to 99% of dropshippers and it just doesn't work. I think it's because as human beings we always think we know better and that's our biggest downfall.

Another method I like is looking at product reviews on Etsy. If a product has daily reviews, this means that there's a lot of traffic and it's selling a lot. That's a sign that a product is doing well and because it's on Etsy it's usually not saturated. This is another way that's been working for me for years.
In the beginning, what were your main channels to market your products and communicate with customers?
Much like everybody else, I started with Facebook ads because I thought that's the only option that existed. But then I started having mixed feelings because of the lack of consistency. If your account gets banned, you lose everything. As a result, I was very anxious which led to health issues. That's when I decided to do more research and try to find another traffic source. It's how I found Pinterest.

Right now, I use all of the main social media platforms but my favorite one is Pinterest. Unlike Facebook, Pinterest is very consistent. With Facebook, you're only ever going to profit from a new product or campaign for 2 to 4 months. Then it's going to stop being profitable, you're going to have to recycle creatives, create new videos, try to find a new marketing angle. It takes a lot of work and effort… and then it just dies. This is something I hate with a passion.

This doesn't happen with Pinterest. There's cold traffic too, but there's also warm traffic because there are keywords involved, which makes the traffic high-quality. And also - Pinterest is designed for eCommerce. People go to Pinterest and save things to buy later, which is not the case with Facebook because at the end of the day - Facebook is just a social platform.



And to circle back to the beginning - the results I get from Pinterest are very consistent. I've run one and the same campaign for two years straight, I haven't changed a thing and it's still profitable. It works! Every day, every month, every year. And that's the key - thinking about your long-term success, not just short-term sales, and having multiple sources of traffic and sales. I still use all the other traffic sources, and it doesn't matter if one doesn't work too well because the rest will still work.
How did you come across text marketing and why did you choose to use SMSBump?
I came across SMS marketing when I first started my eCommerce business, over 5 years ago now. It was my friend Ricky Hayes, who's another fan of SMSBump, who recommended me to use it and to be honest - to me it was the only good option.

SMSBump has had an amazing impact on my business. I started using it from the start, when it had only 1 feature at the time - just the abandoned checkout automation. That was when I was still trying to figure things out for my business, I wasn't profitable yet and I truly believe that SMSBump is what made me profitable for the first time. At that point I was still only breaking even and SMS marketing is what helped me actually make profit. So this is why I am particularly attached to this app, it's my favorite app, I've always said it and I'm always telling people to use it! I love the interface, the dashboard, and because it's brought me amazing results right away, I've never thought to look at other apps. I love the way it's been evolving too!

What are some SMSBump features and strategies you use on a regular basis? And how?

Collecting Subscribers
When you start with SMS marketing, you first need to collect phone numbers and build your list. I use pop-ups and checkout. With the pop-ups, I usually give a 10 to 20% discount, and I also send them a link to an ebook to provide additional value. For instance, for my home decor store I would send a blog on "How to decorate your home", "Trends in home decor" and so on. This is effective on two levels: it gives shoppers ideas and wins their trust because you're showing you want to make home decoration an easy task. It's always good to give something free upfront because it will naturally put your customers in a "giving" state of mind.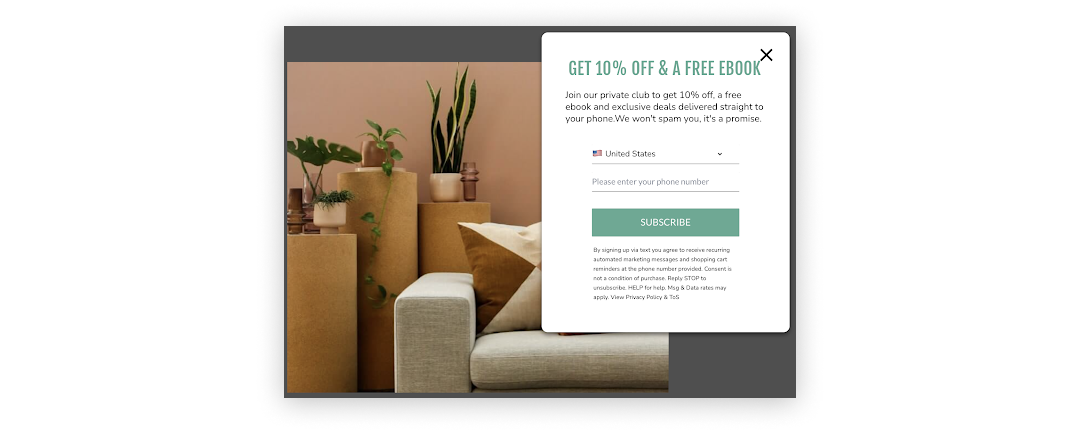 Segmentation
Once you have an audience, you want to think about how to target it. I do bulk texting, but I also sometimes segment my customers. Usually, I look at high-value and low-value customers because that helps me determine what other product/s they might like. If it's a high-ticket one - I will target the high-value customers with it as opposed to the low-value ones. But there are also times when I will run a campaign for a product that is a best seller and has been purchased from a large portion of my SMS subscribers, so I will just do a bulk campaign.

Message Timing & Content
Timing is also key when it comes to text marketing. I usually text my subscribers one to two times a week. It's important to note that I don't always send them discounts and sales, though. I aim to nurture the relationships with customers, provide value with blog posts, tailored to their needs, teach them something they've never heard before and that they want to learn.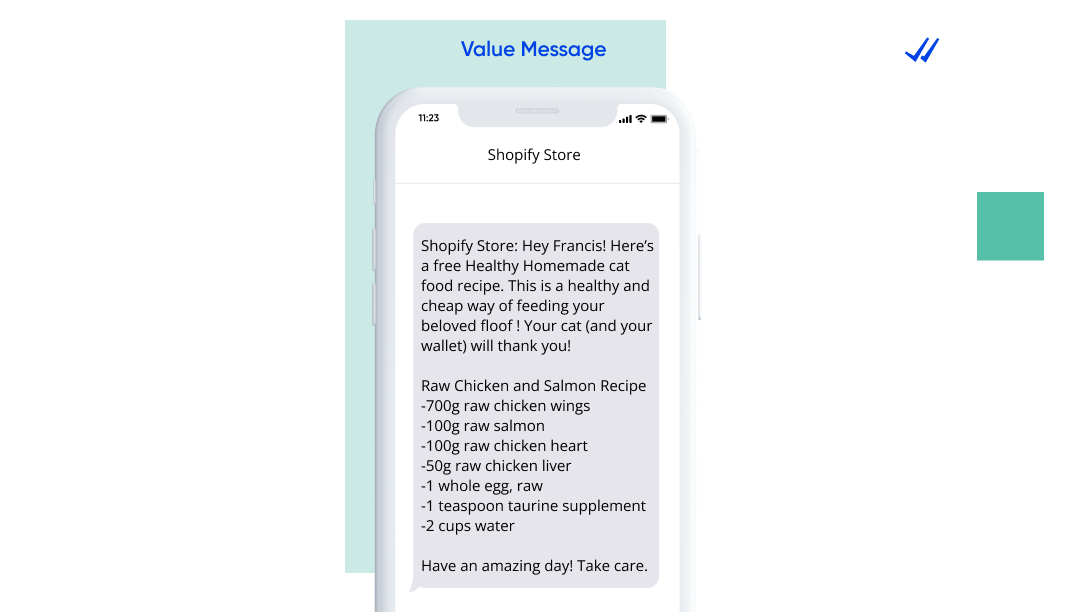 I try not to be aggressive with the sales messages but would rather just point customers to a product they might like, a special offer I'm running site-wide etc. Constantly focusing on sales and being aggressive will tire your list.

With SMS, it's all about subtlety. Focus on explaining why they might need the product, how they'd use it best etc. - provide value, as opposed to just another discount. Don't be all about making the sale because most of your competitors are like that and they'll say that in their messages.

If I have to summarize my strategy: out of 5 messages, 2 or 3 are value-based and the rest are more sales-oriented.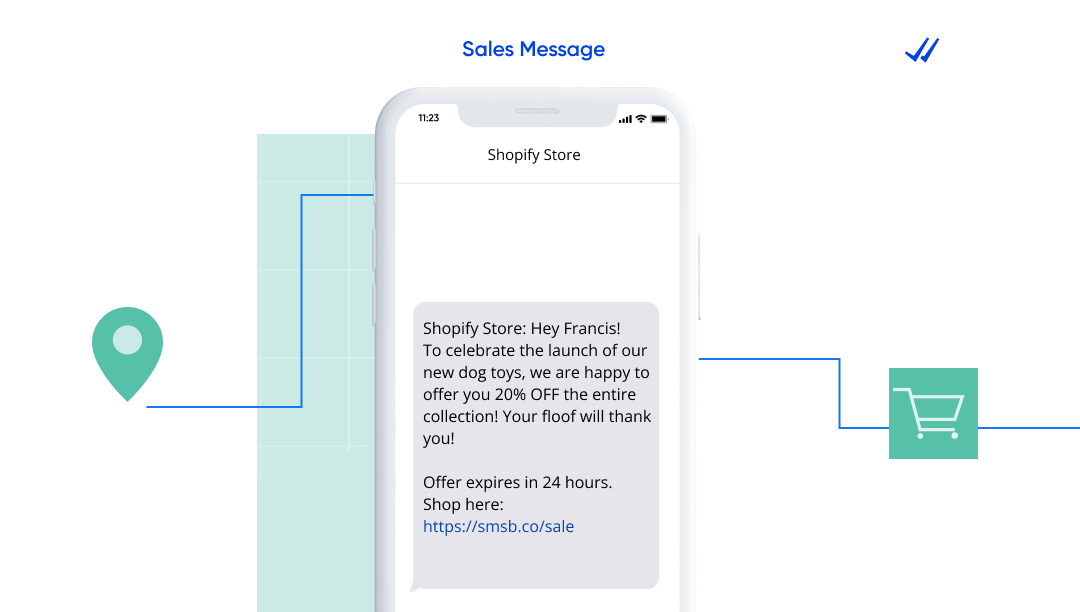 One key thing to keep in mind when it comes to SMS marketing is you need to have an active connection with your customers. If you go weeks, months without texting them - they will simply forget about you. So even if you have 10 people in your list, make sure you have an active conversation with them, have automations running in the background, send campaigns every once in a while, don't just wait to accumulate a larger audience. This is exactly what happened to me with the first store I was running, so I always advise my community to start right away.

Types of SMS Campaigns
One of the main reasons I use SMS marketing is for abandoned cart recovery. The first reminder has been the most successful one for me and it goes out after 5 minutes. The second one I send 1 day after and the last one is 3 days after. Regardless of the strategy you take, I'd always advise you to A/B test and run an abandoned cart reminder with and without a discount. Sometimes even a simple message, without a special offer, does very very well. So no need to cut your margins unless absolutely necessary.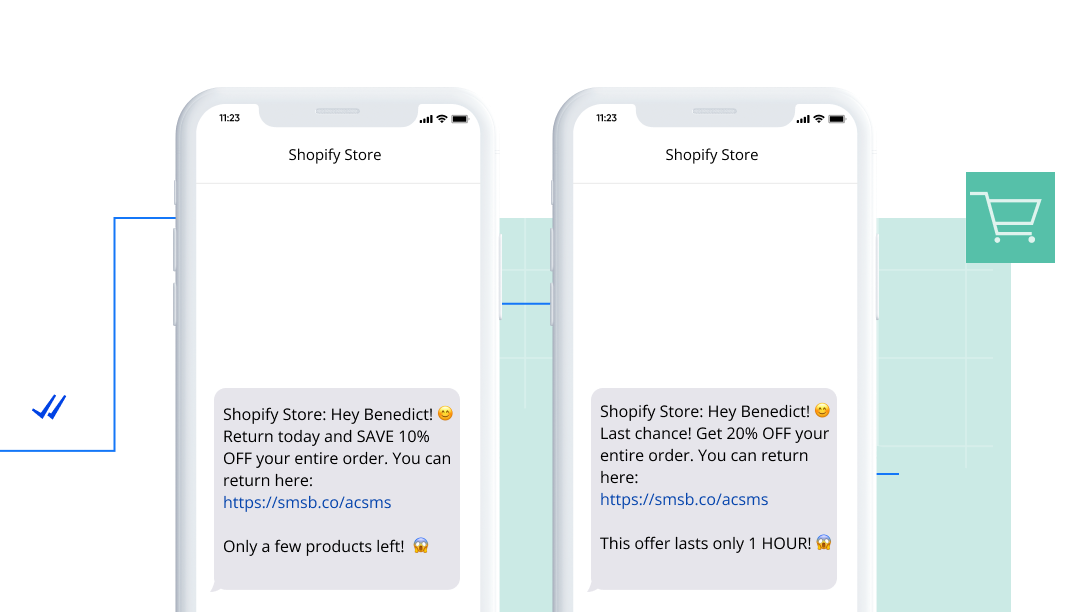 I also sometimes like to do cross and upsells with SMS. In order for either one to work, though, the product you're suggesting needs to make sense with the one they just purchased. Try to put yourself in the customers' shoes, don't just upsell blindly, don't force people to buy the product but explain why it makes sense for them to buy it. This is what I call a "smart upsell" and it works very well especially if you can pull up the right data. For instance, if you've had your store for a few years, you can look and see what are some products that are frequently bought together and replicate that. Even if they are not related, the fact that people are buying them together means they make sense together.

Besides automations, I also text my customers around key events, such as Black Friday, Valentine's Day etc. It's important to nurture them throughout the year because when you have an active connection with them, discounts won't have such a great impact and it's more about the relationships they have with your store. I've actually lost money because I didn't nurture my SMS list with enough text messages.


And while I am still on the topic of discounts: you need to be really careful with your discount strategy. You won't see Gucci, Burberry or Dior giving discounts for no reason… or ever for that matter. Оffering discounts can sometimes actually discredit your product and make your brand look cheap. They are great for everyday, non-expensive products, but it's not the same case for luxury items. Discounts depend on your positioning as a brand and since most dropshippers don't dropship high-ticket items, in most cases they make perfect sense. But regardless - the more you nurture your list, the less you'll need to rely on discounts because customers trust you and you don't need to use discounts to win them over.
From personal experience, what are some of the main ingredients of a strong and effective text message?
Your text messages will convert much better if you speak your customer's language. If you understand your niche, what makes your shoppers tick, you'll be able to talk like them, think like them, which will ultimately help you create the best content for every text message. You want to really immerse yourself in your audience and understand the way they talk, not just pretend but be genuine - they'll be able to notice that. Once you understand your audience, this will show in your text messages too.

There's no such thing as a "bad" message if your customers can see that you're really looking to take care of them and that you speak their language.

But still, a universal rule I follow is if your list is relatively "young", make sure your text messages are more on the short side, so you can make your point more quickly. Once your list knows your brand better, then you can engage them with a different (longer) type of content - a blog post, a video, ask a question etc.
What SMSBump features would you recommend to people who are just now starting out with SMS marketing? Why?
The one that's the most effective and a true no-brainer when you're just starting out is the abandoned checkout automation. You can't lose money with this one, it's so effective.

Another one is the pop-up to collect people's phone numbers - very important! Otherwise you won't have anybody to market your products to. Those two are very effective right from the start.
Do you think text marketing is effective, and if yes - why?
It's the most effective retargeting method there is because people don't always check their email, but they always check their text. It has almost a 100% open rate, and that's why it's so effective - people see it.
How does SMS play with other marketing channels/ applications you are using? For instance Messenger, email etc.
It plays really well because they complement each other. Like I said - SMS is the most effective one but it's always good to use all of them at the same time because you can double the results and people can't ignore you. You need to be omnipresent in your customers' mind and that's how you're going to target them much more effectively.
And finally - what's next on your SMS agenda?
Exploring the wonderful features SMSBump offers. There's so many things SMSBump offers and I feel like I am missing out a lot, so that's definitely my next step - using QR codes, floating buttons, just going to play around with that.
We hope this interview gave you an insight into dropshipping and how you can successfully use SMS marketing to grow your Shopify business. Follow Marc's advice, get started with SMSBump and don't miss out on this powerful channel.

Don't forget to follow Marc on social media. or get in touch for a free 45-minute strategy call. If you're more of a self-starter, sign up for his free dropshipping training, where you'll learn Marc's secrets behind scaling his store to $224,000 without Facebook ads. And don't miss to join his Facebook group for daily access to knowledge and tips from over 5,000 other eCommerce entrepreneurs.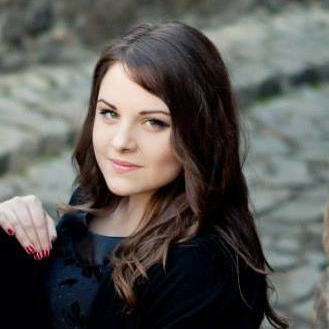 Start growing today
Sign up today and join 90,000+ eCommerce businesses making it big with Yotpo SMSBump