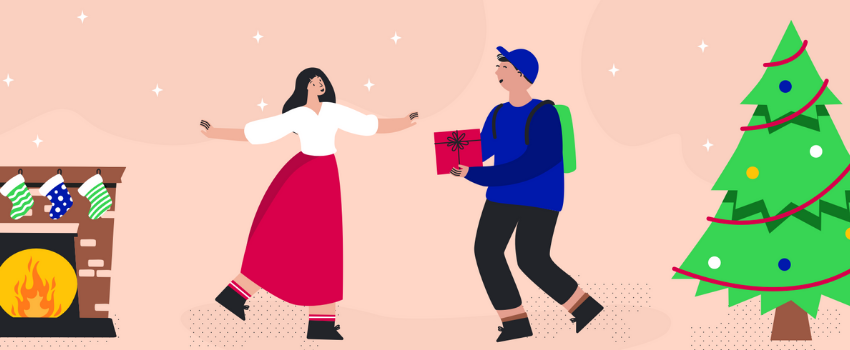 How to Gain Subscribers with a Festive Giveaway
Christmas is the perfect time of year to spread joy and appreciation to the people you owe your success to - your customers.
A great way to achieve this is to organize a festive giveaway with appealing prizes: you can never go wrong with luxury holiday gift sets, Christmas bundles or gift vouchers.
Make it a win-win situation: while your customers enjoy jolly surprises from you, use the opportunity to grow your list of subscribers too. Use one or more of our diverse subscriber collection tools and leverage your communication channels to promote your giveaway.
Let's check 3 cool ways to do just that - in time for the upcoming holidays!
Shareable Subscribe Link

One of the easiest solutions is to pair your holiday giveaway with our Shareable subscribe link. It works perfectly for brands with well-developed social media channels that want to utilize the power of their social reach to grow their text marketing audience.
Use your Shareable subscribe link in a witty Tweet, a creative Facebook post, or in an engaging Instagram story. Pair it with an appealing visual and a copy that explains the rules of your holiday giveaway and all the amazing rewards your audience can win if they subscribe. Urge your followers to join now and explain briefly how and when you will draw the giveaway winners. For maximum effectiveness, partner up with some influencers - to amplify the effect of your campaign, benefit from their active social media channels, and reach new audiences.
You can also make your shareable subscribe link a part of a holiday-themed email blast. Spread the word about the Christmas giveaway to all the people in your mailing lists. Use this opportunity to convert your newsletter opt-ins into SMS subscribers, so that you can later retarget them with more personalized and direct text messages.
Your social media followers or email subscribers can join the giveaway with just a swipe or a click, allowing you to quickly collect their names and phone numbers - all from the same form.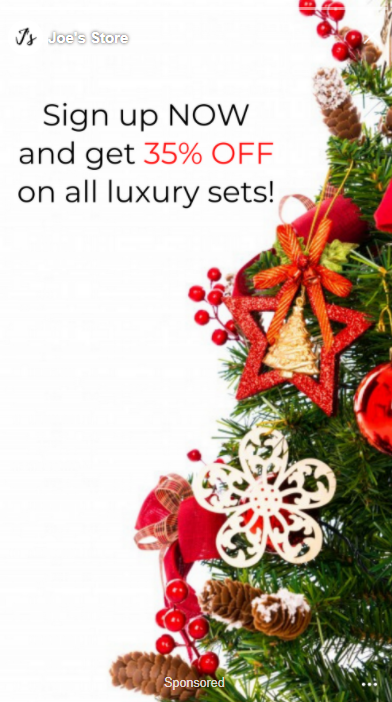 Shareable subscribe links are the digital marketers' best friends - they are powerful, easy to set up and use, and help brands collect subscribers through a wide variety of channels and platforms.
Keywords
Another equally powerful and effective subscriber collection method are keywords. They are short, memorable and can fully match your brand voice.
Add them to a pop-up on your website, in a post on social media, or in one of your newsletters. Urge your audience to text a specific keyword in order to join your festive giveaway. It will automatically add your new subscribers to one of your lists, so you can use this database to send promotional text messages, seasonal discounts etc.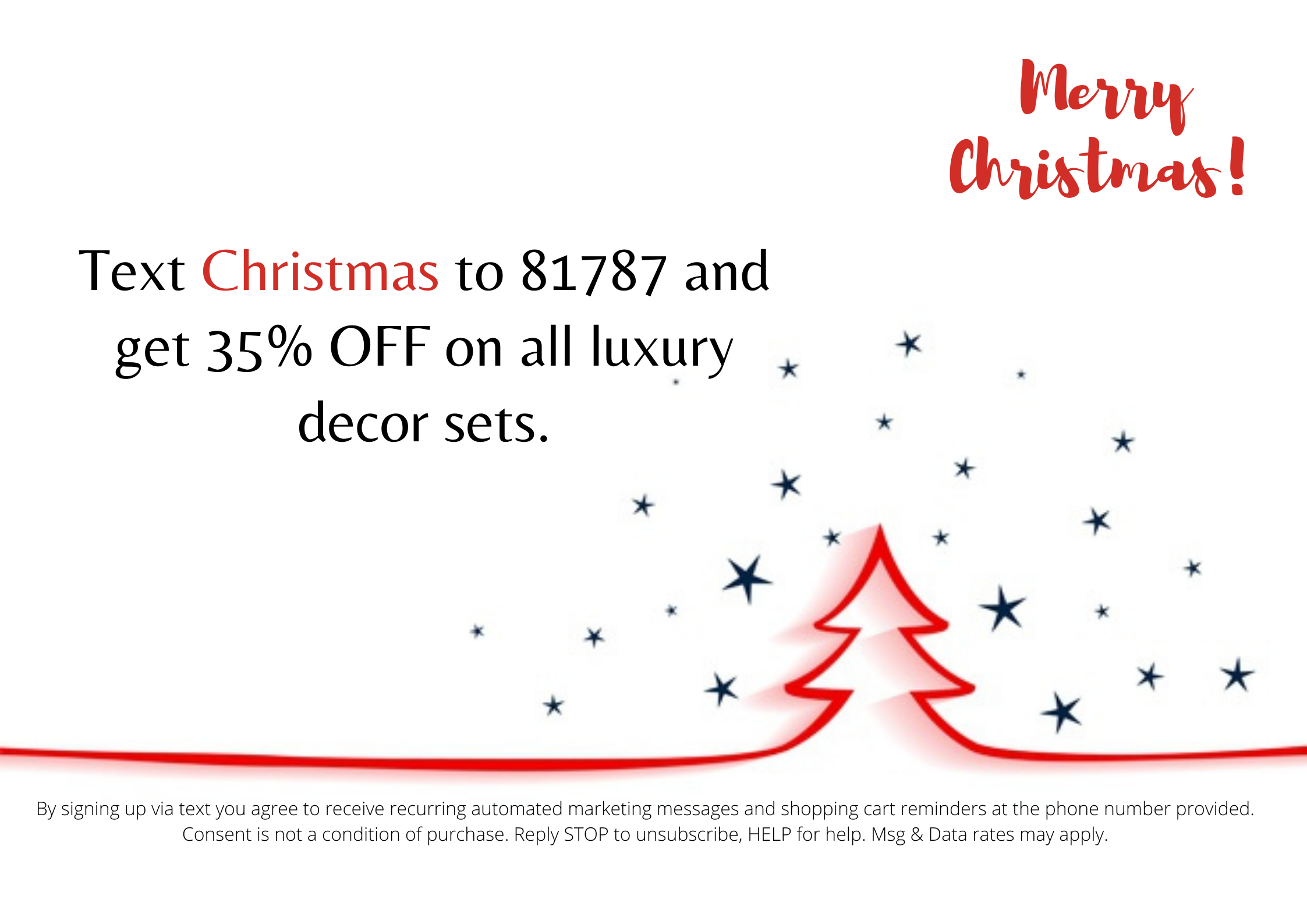 You can choose and set up your keywords within the Collect Subscribers menu in SMSBump. Remember to keep them simple to type, easy to remember, and in our case, as Christmassy as possible.
The versatile nature of keywords allows you to use them not only on digital media platforms, but also include them in other, more "traditional" communication channels such as outdoor or print ads.
QR codes
And while we are on the subject of offline advertising opportunities, let's give a shout out to the latest member of our Subscriber collection family - the QR codes. They will fit your holiday marketing campaign perfectly - especially in the busy month of December.
This hectic time of year is known for the record levels of consumer spending, when shipping companies find it difficult to handle millions and millions of little packages of joy, travelling across the planet.
Around the holidays brands can use QR codes to reach customers where they are: putting gifts under the tree and decorating their fireplaces with mountains of Christmas cards. Use QR codes to brand your holiday packages, or include them in cheerful holiday greeting cards to send your most loyal customers throughout the year.
Don't forget to add a short text, informing recipients about your Holiday Giveaway and all the fantastic rewards they can win. Let them know that when they scan the code with their phones, they will automatically subscribe to receive text marketing updates from you.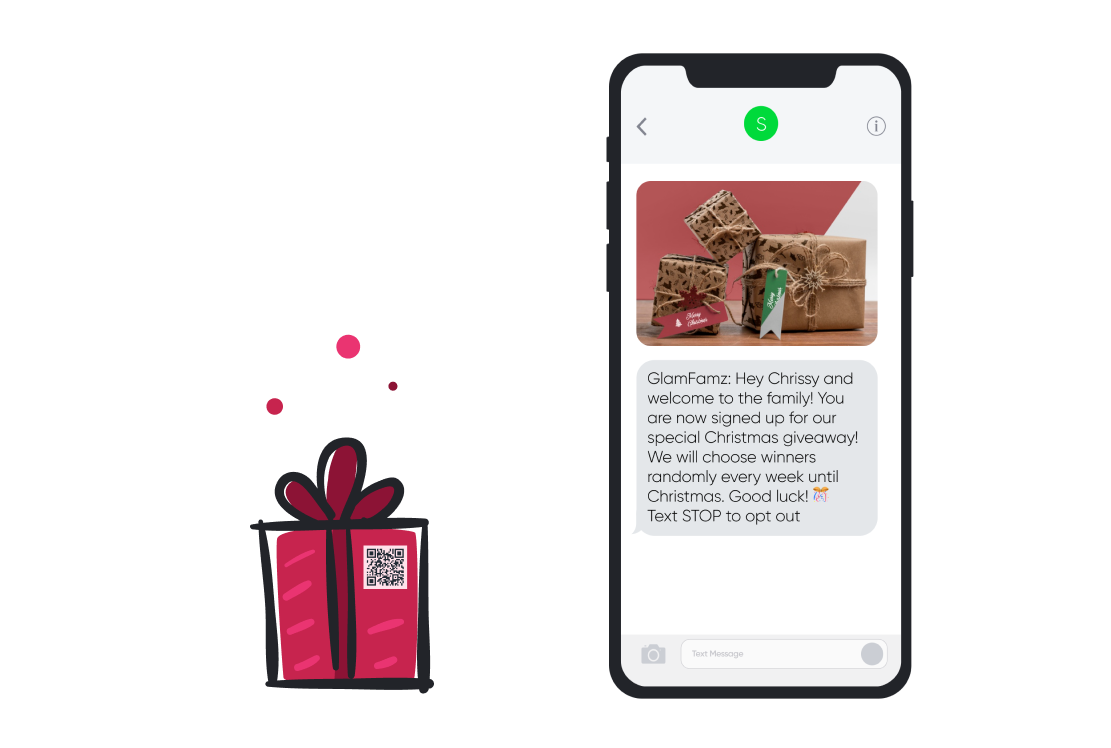 With SMSBump you can generate QR codes within seconds from the Collect Subscribers section.
QR codes can be used in special holiday catalogues, gift books or holiday leaflets. It is a truly engaging and interactive way to reach out to your audience virtually everywhere, both on and offline, promote your Christmas giveaway and grow your text marketing subscribers lists.
All Wrapped Up
Now that we have gone through some of the most effective SMSBump tools to collect new subscribers with your Christmas giveaway, all we have to do is analyze the results, choose winners and distribute prizes.
Hungry for more? Then check out our Christmas Calendar! Fill your stocking early with a festive bundle of powerful SMS marketing strategies. Watch holly-jolly video tips from renowned eCommerce experts and learn how to drive extra revenue to your Shopify store this holiday season.
Mariya Arabadzhieva Todorova
Start growing today
Sign up today and join 90,000+ eCommerce businesses making it big with Yotpo SMSBump