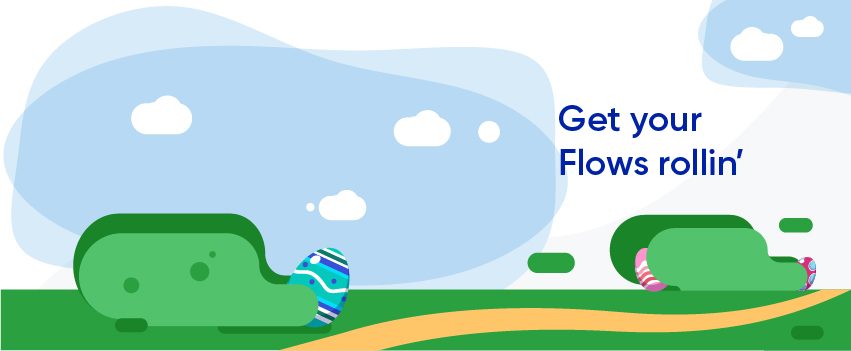 Easter Flows to Drive Your Sales on Autopilot
As you probably already read in our previous posts, Easter is the time of year when retailers should go all-in on their marketing efforts, sales and especially interaction with customers. On top of this, the current global situation makes virtual communication with shoppers even more vital for stores to get by.

Automating these processes could come in handy during hectic periods such as big retail holidays. And as you know - SMSBump specializes in providing store owners with all the necessary means to set their text marketing on autopilot.

In this article we like to direct your attention to one of our most effective tools which help merchants never miss to greet a new customer, inform them if they forgot to complete an order, or every once in a while - check on them to see if they are still around. And of course - all of this is automated.

We've prepared 3 Easter-themed Flows which are ready for you to hit the Enable button and support you to have a successful holiday campaign.
Welcome Flow
Every good campaign should start well in advance and ought to aim to expand the current subscriber base, and add some new brand fans. One way to turn a new subscriber into a potential customer is to show your appreciation from the very first second.

The Welcome flow allows you to do exactly this. Besides welcoming in all new subscribers with a warm "Hello", we advise you to give them additional encouragement to turn them into customers, i.e an enticing discount.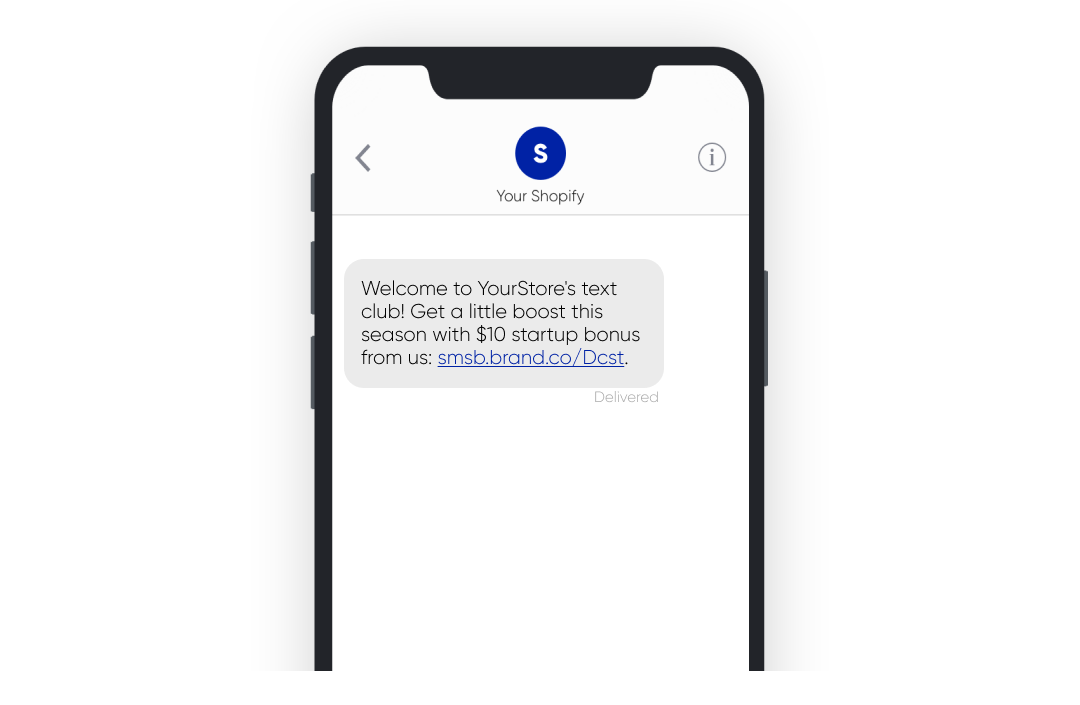 This first interaction is crucial and gives new subscribers a sense of trust. Still, it might take some time for them to take the leap and order, especially in the present situation where most people try not to indulge in shopping for things that are not really of high necessity.

Let them take their time. In 5 days (or so), check in and see if they did in fact take advantage of your offer. Yes - the flow will automatically do that for you as long as you set it up.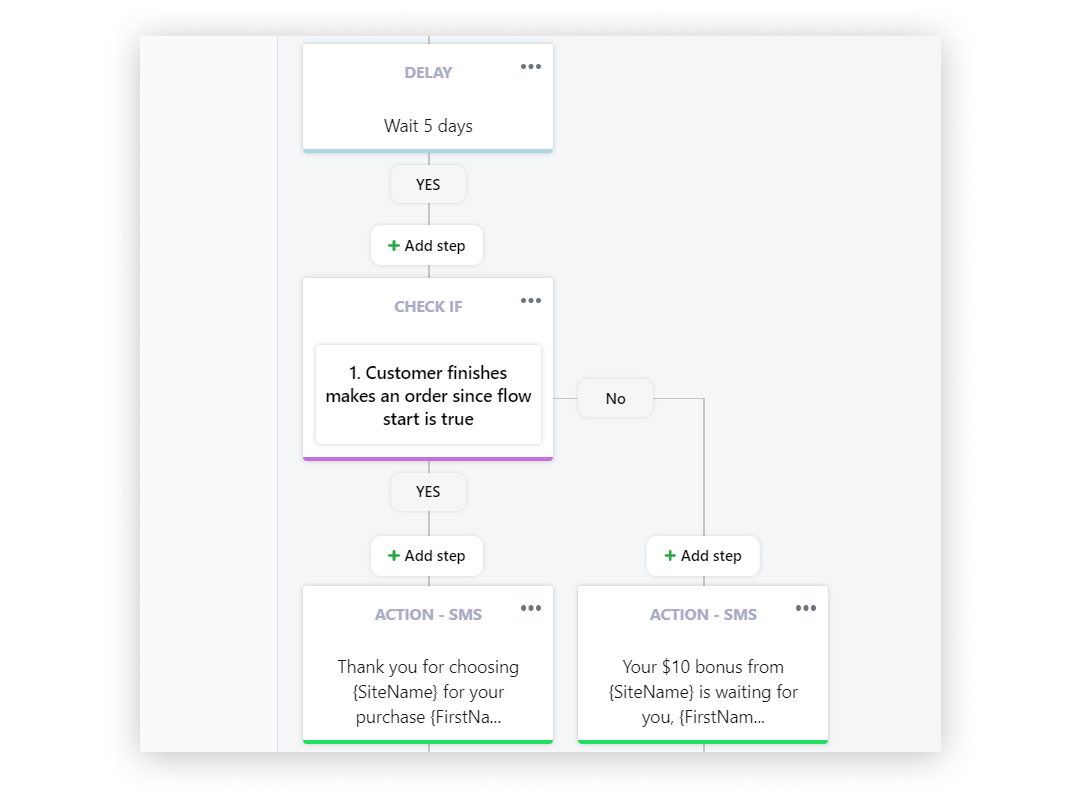 Did you get some new customers? Great! The ball is in your court again.

To maintain the image of a trustworthy brand, make sure to let your customers know that their order has been processed, and they can reach back if they need to.

Notice the little "Text me back" addition? The "me" in that sentence is there to make customers feel like they are talking to a real person, somebody who is there to hear them and take care of what they need. It gives the message a real personal touch.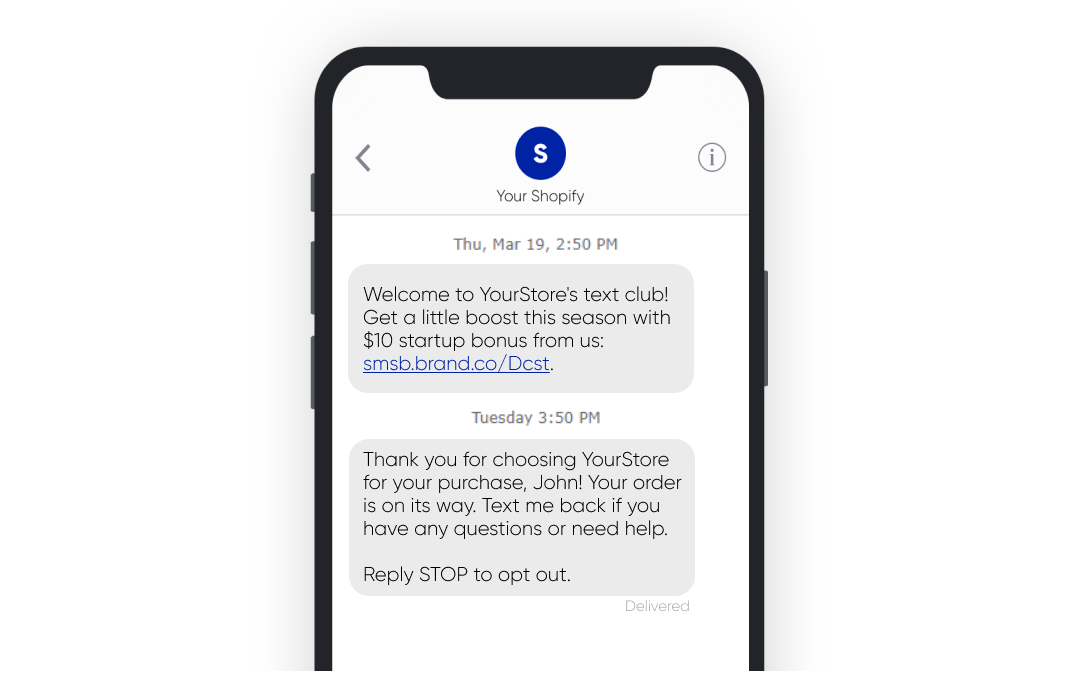 Do you have some subscribers that are still deliberating your offer?

Nudge them gently again, and remind them they have a nice Easter deal waiting for them just at a click of a button. Mention the upcoming holiday and that they deserve something sweet to lift up their spirits. Everybody needs a little push every now and then, right? ;)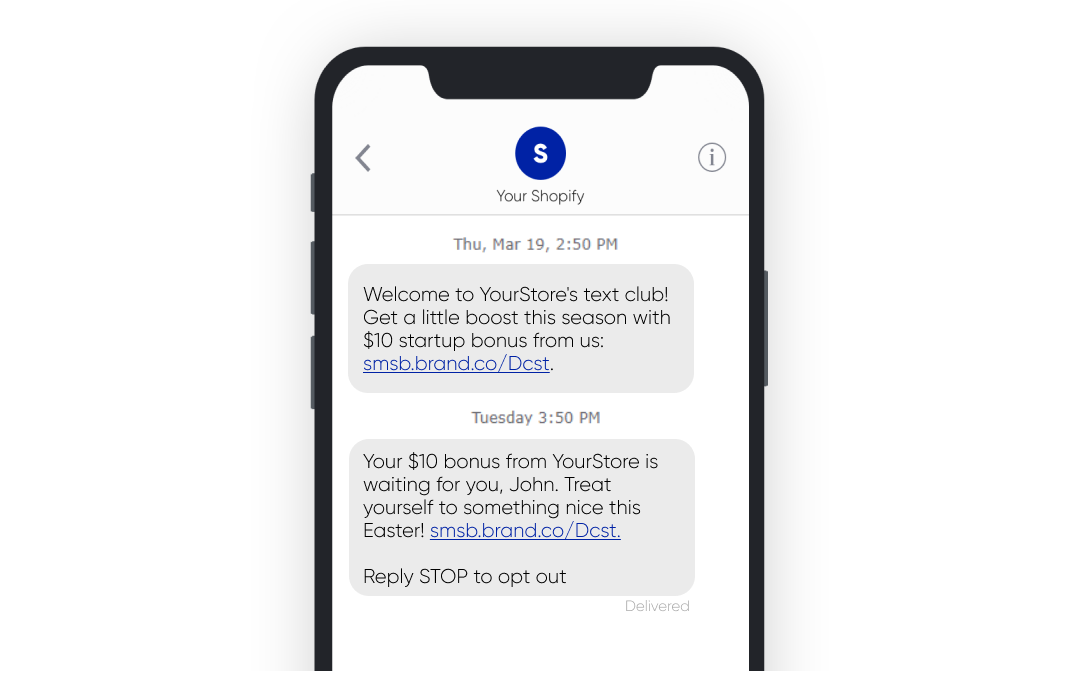 This Welcome flow is bоth effective and compact, but it also helps brands connect with their customers on a basic human level, taking into consideration any anxieties and uncertainties the latter might be having at the moment. All of this lets you keep customer experience top of mind which is essential nevertheless.

Winback Flow
Big retail days are a great reason to remember your old customers who might have not been active recently. In one of our previous articles we gave you some numbers to showcase how important it is to have an up-and-running retention strategy, and always keep a close eye on churn rates.

In times like these, when people are even more mindful about their shopping, it is important to reach out to inactive customers and give your best to get them to come back. They already know your brand, have probably made an order or two, so your job is halfway done. You just need to find where the connection fell through and repair it.

But first you have to decide what is an "inactive customer" to your store. Some high-value stores (such as those selling jewelry and such) might be alright with having customers purchase every six months, whereas to some general stores one month might be a long period of inactivity. For the sake of the example we've configured this period to be 30 days but you are free to change this.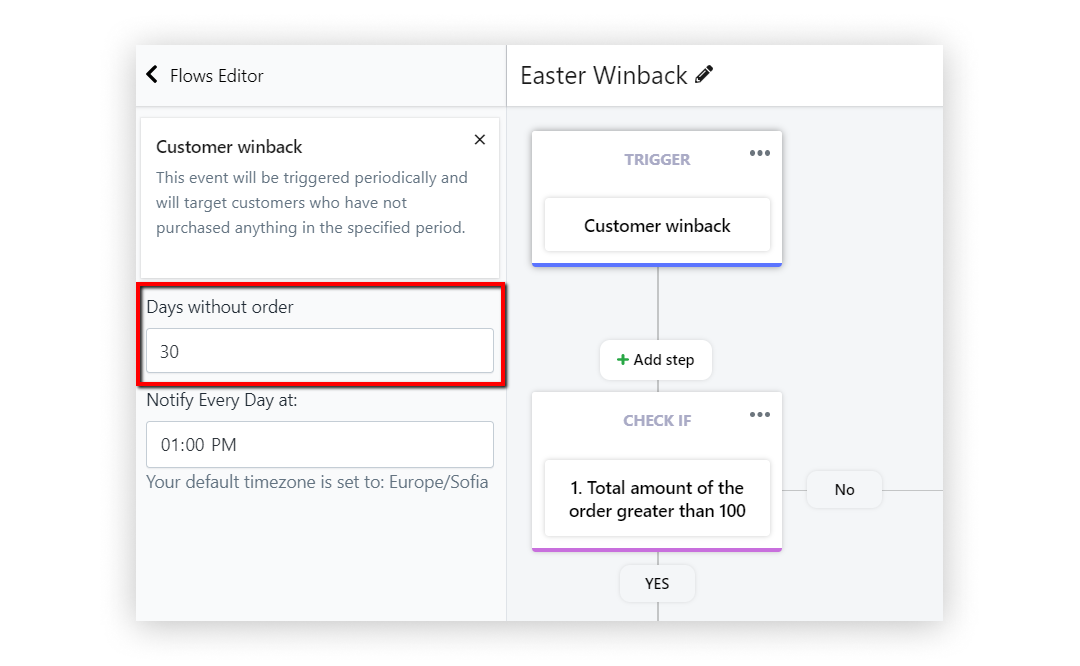 To make the winback strategy even more successful, think if you want to target all customers who haven't purchased anything in the specified timeframe, or if you want only a certain group to get your best Easter specials. In our case, we also put a second filter to differentiate between customers with a total order value of $100 or more, and those with less than that. Again, this number is just an example, and you can change it to fit your store.

To grab the attention of those who have done more business with you, we set up the flow to send a cute Easter-inspired MMS with a sweet discount of 10%. We also added an emoji - for additional flair.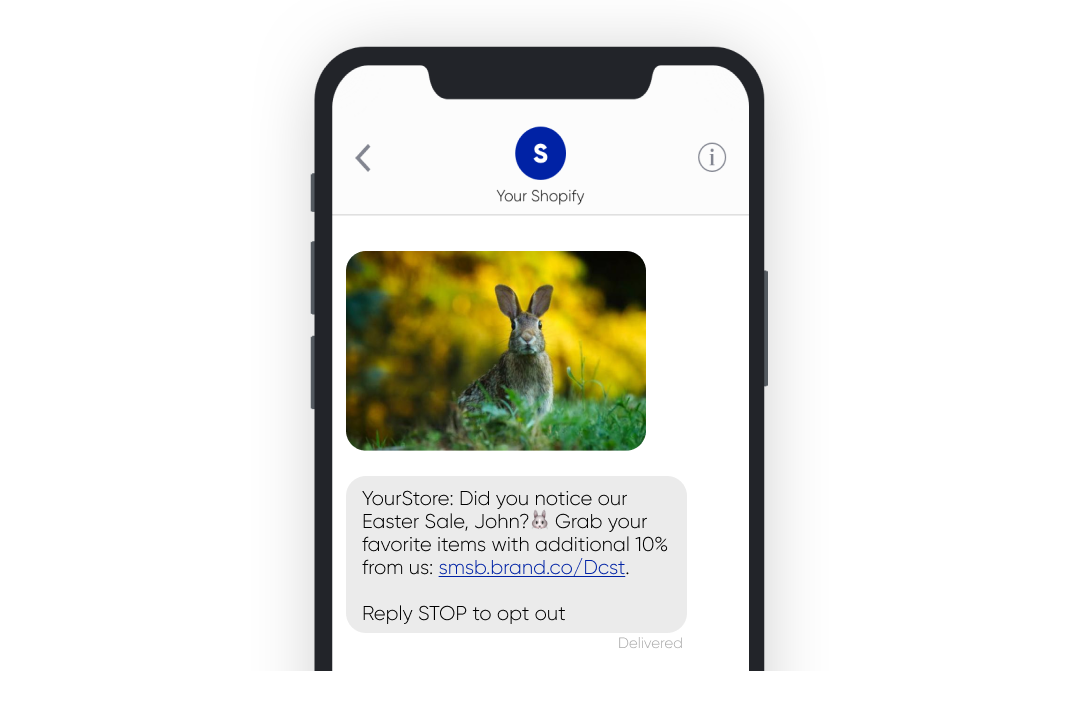 The rest of the inactive customers we also treated to a nice deal, just not as juicy (5%). They also got a plain SMS, to minimize your losses in case they don't decide to take your offer.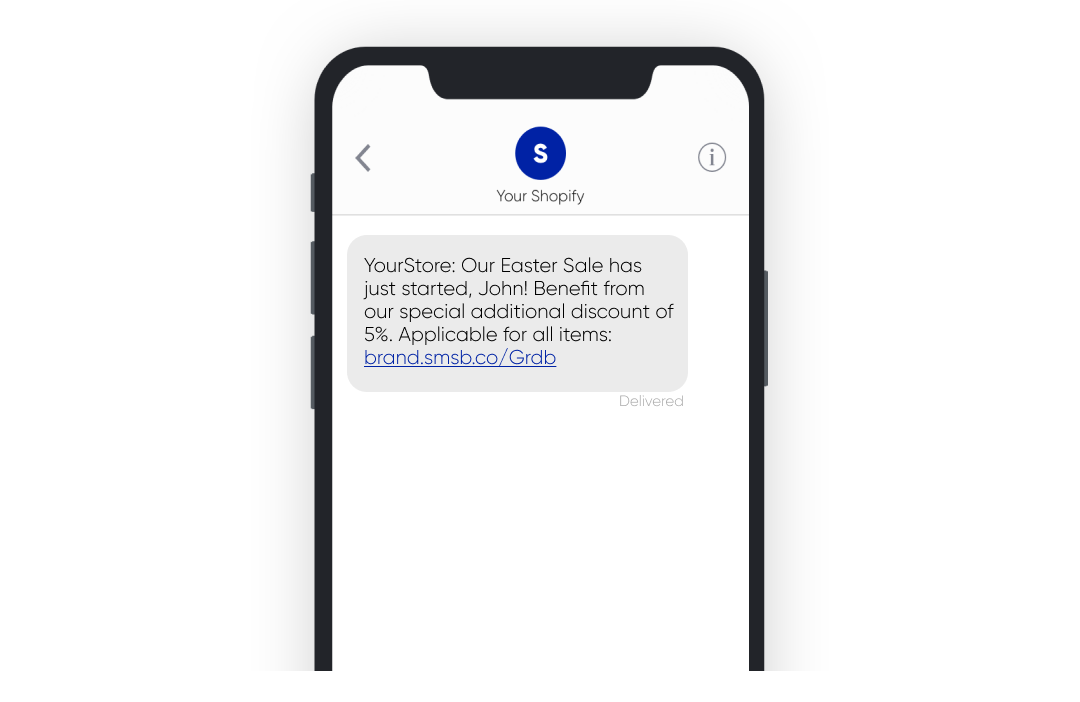 Just like with the previous flow - give your inactive customers some time to deliberate. Usually, we'd go for 3 days but since the time is sensitive and customers are very cautious of what they spend their cash on, we've set up the delay to 5 days.

We then have the flow check who didn't make a purchase since its start, and we aim for the second time. Be playful with your copy, like we were: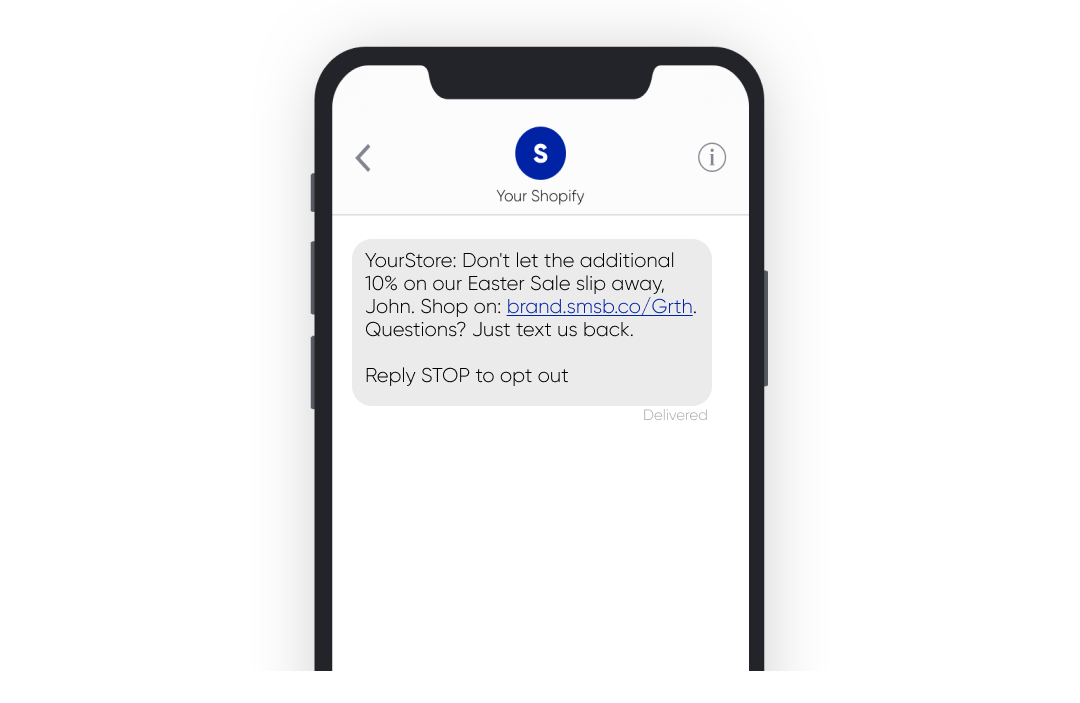 As you can see, we are not bumping the discount with this second message; we are simply reminding them that it's still available and they'd be wrong not to take it. This way you won't come off as too pushy or...desperate.

Still, if your witty text doesn't get them back in the game, then your inactive customers aren't yet ready to return and shop from you again. But don't despair: that doesn't mean that you can't try again a bit later, maybe with a new collection, a bigger discount, or even wittier writing.

Pro tip: If you are up for bigger sales, try and upsell them in the second step. Instead of simply reminding them of the existing offer, up your own offer and show them you really want them back as a customer.

Speaking of upsell…
Upsell Flow
When you set this flow up, it will trigger if somebody makes a purchase and will keep the conversation going. Like we already established - this is a good tactic considering the present situation.

Since these are sensitive times, we tried to be as non-intrusive and pushy as possible. With the way we worded the text messages within this flow, we actually focus more on showing genuine appreciation, rather than making that extra sale (not that it is not important). Still, with offering an attractive bonus as a "thank you" gesture, you'd be inclining customers to shop again.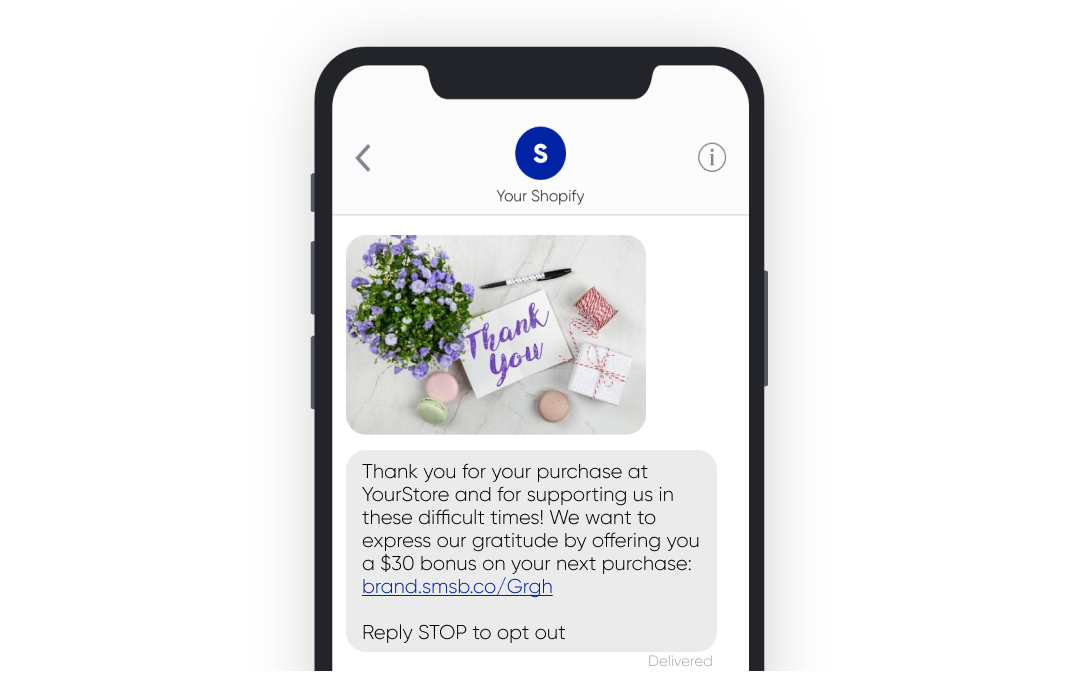 However, it is good thinking to encourage additional business from shoppers who are willing to spend more, hence why the first filter we've set up is to check if the order value was more than $200. This way you'd be able to provide better offers to your higher-spending customers, but still stimulate the rest.

Quick tip: Keep in mind that it is always better to offer a monetary bonus to customers with high-value purchases, i.e. if somebody's order was $200, consider offering them a 30-dollar discount, as opposed to 15% (which is the equivalent). It might be the same in absolute value but 30 is still greater than 15.

Back to our flow. Our next step is to look through all customers who spent less than $200 but overall might have made more than just 1 purchase, i.e. our loyal customers. Sifting them out and providing them with a special discount is key as it actually costs a business 5-25% more to acquire new customers than it does to retain existing ones. And over the long run this makes loyal customers more precious to the business than one-time high-value buys.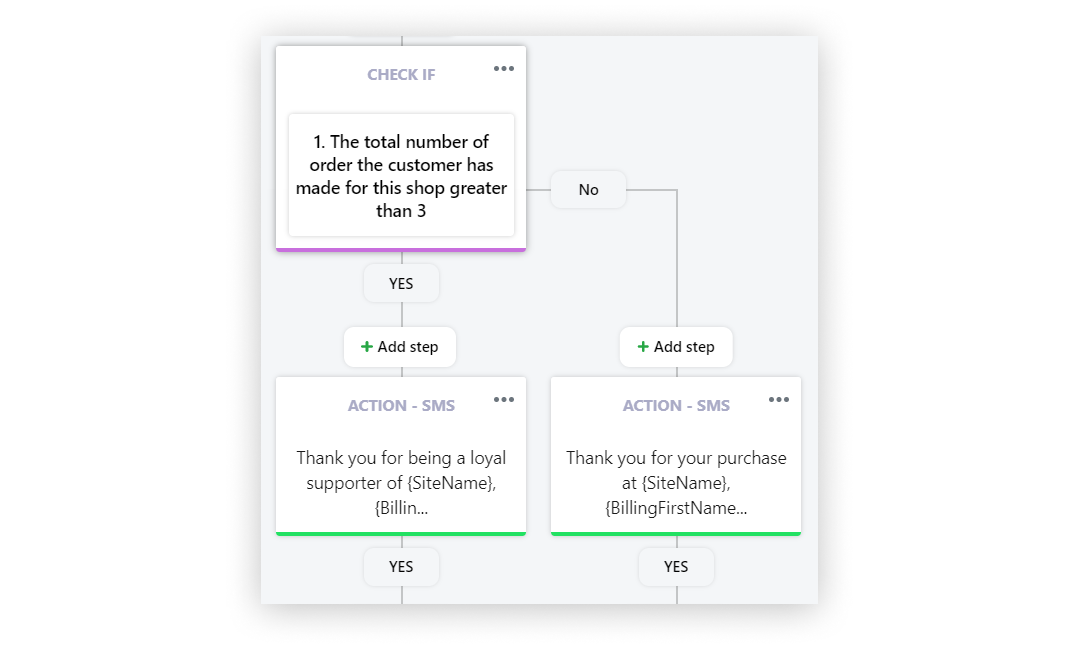 Pro Tip: Be mindful of the discounts you offer. If you are already running your Easter Sale you don't want to go heavy on them, because this will apply over the prices you have on your store right now.

In times like this every order counts. Don't skip on those who might have one or two, lower-value orders. Show them your gratitude and give them a small treat to shake things up. This way you'd be taking good care of your entire array of shoppers.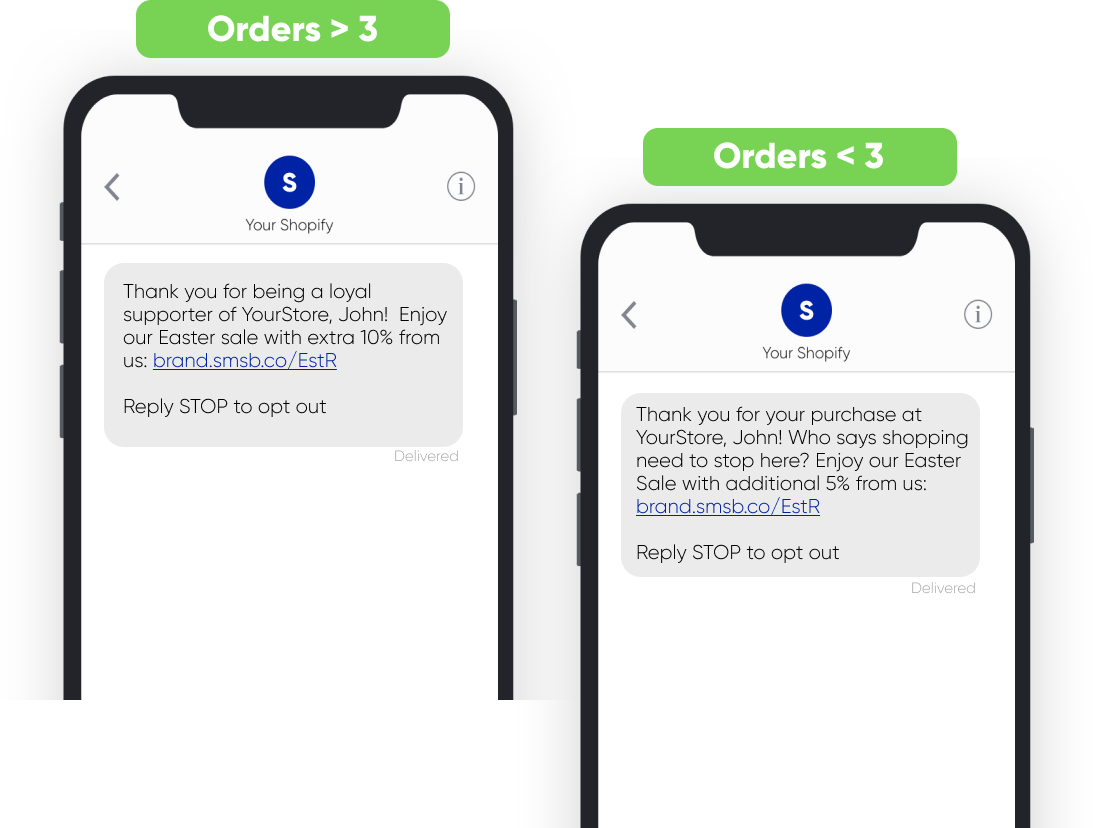 Additional remark: usually with the upsell flow we'd have an additional step, which would be reminding subscribers that they have a discount waiting on them, and nudging them to make yet another purchase. However, considering how most people are at home and their phones are 5 inches away from them (if that), we thought that this step is not necessary at the moment and might actually be ill-perceived.

One Last Thing from Us…
We know you are probably excited to try these but hear us out: make sure to activate your flows accordingly and spread them out. As we already said - it is crucial to start your Easter campaign early and have enough time to see it all through. For instance, enable your Winback flow at least three weeks before the big day, whereas the Upsell flow you can wait to put to work on the day of your campaign launch. And the Welcome flow could come somewhere in between.

Once you enable a flow, you can check out its performance from our new & improved Analytics, and based on that data - make changes and improvements to boost them.

And if you are feeling really curious about flows (and staying home makes you go a little nuts), join us and our partners Blend Commerce on April 18 for a very practical webinar. "Flows on the Fly" will give you examples of awesome flows, which you can adopt and use at your store. And guess what - all the flows we'll be showing will be submitted as ideas from you, the merchants.

So save your seat and tell us what flows you want to see live!
Excited to see you there. Until then - have an awesome Easter sale!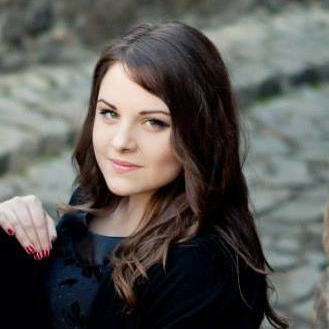 Viktoria Philbrick
Viktoria is a Content Creator at SMSBump. Besides writing for work and pleasure, she is an avid foodie, a big fan of Stephen King, and enjoys spending time at the beach.
Start growing today
Sign up today and join 80 000+ eCommerce businesses making it big with SMSBump