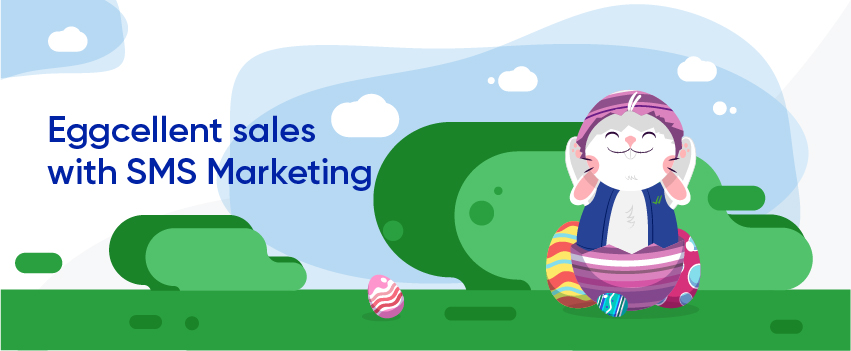 Launch a Successful Easter Campaign With SMS Marketing
Easter is just around the corner and with everything that has been going on in the world, its easy to just curl up and just wait until this is all over... but we shouldn't.
Use this period as an opportunity to show the personality of your brand and take a stance. There is not a right or wrong way to approach this topic - you may choose to build your whole marketing around COVID-19 but you may also decide to not mention it at all.
Remember customers value genuinity over big words, so whatever your point is, make sure to stick to it and try to convey it on all your marketing channels.
If you are just getting started with SMS and you wonder how it can help you with your business this Easter (and thereafter), we've prepared a small guide to help you with that.
Follow these simple steps and we assure you, good results will follow. And by good results I mean 35% click-through rate and 25X return on investment. Sounds promising, right?
Now, let's get started!
Step 1: Be Compliant.

The first thing you need to do when installing SMSBump on your store is set up your compliance. Why? Because there are hefty fines ranging from $500-$1500 per violation and we want to make sure you are on the safe side. Moreover, when customers share their phone numbers with you they trust you with very personal information. Sending them loads of unwanted messages or not giving them a way to unsubscribe violates this trust. Misinformation might bring you big wins in the short term, but is it worth the long-term bad reputation your business is going to have?
We think not.
Therefore, in case you run a store in the US or Canada, you should abide by the TCPA and CTIA regulations, but if you sell internationally, better follow the GDPR compliance instructions.
Step 2: Collect Subscribers
Great job! You are now compliant. Yet in order to send a text marketing campaign, you need to have subscribers first. While setting up your compliance, you might have noticed that you can collect contacts at the checkout of your store, but there are many other ways you can give your text marketing list a boost just in time for your Easter campaign.
One good way is to create a subscription link, which you could add to your next email newsletter or share with your followers on social media. You could also use one of our Easter-themed pop-ups which will not only help you grow your user base, but will bring the Easter mood to your store.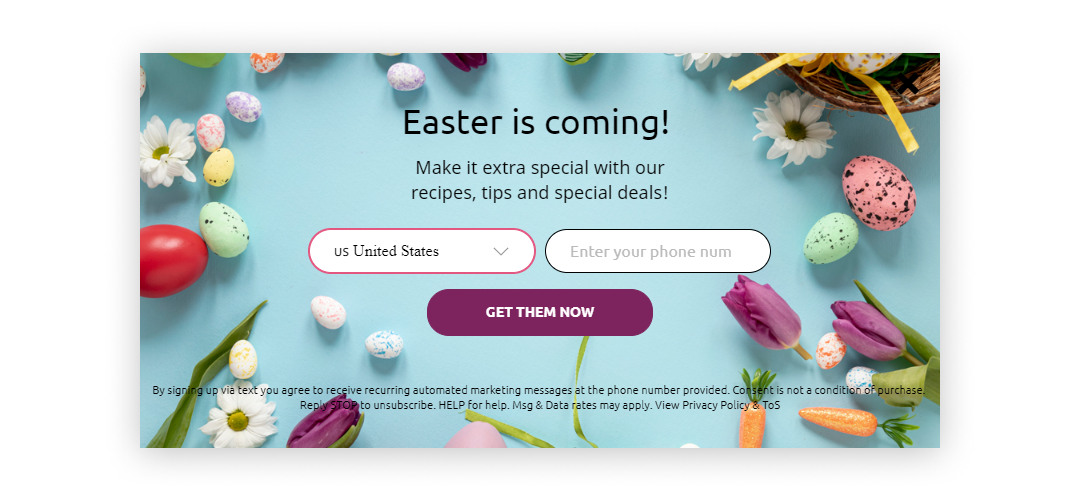 Remember: you are asking people for something as personal as their phone number, so it is always good to give them something in return. Pair your pop-up with a small bonus, so even more people are nudged to signup - 5 to 10% will do. $10 is also a good alternative. In case you are already offering a startup bonus in your email welcome flow, try to match that for your SMS subscribers, too.
Step 3: Automate your SMS Marketing.

I am sure you have better things to do than to manually oversee every text marketing process in the app. Therefore we've put a lot of effort into creating features which allow for a full automatization - you set and forget about them :).
A good example are the SMS Flows, which enable you to automatically send a sequence of messages based on a single trigger.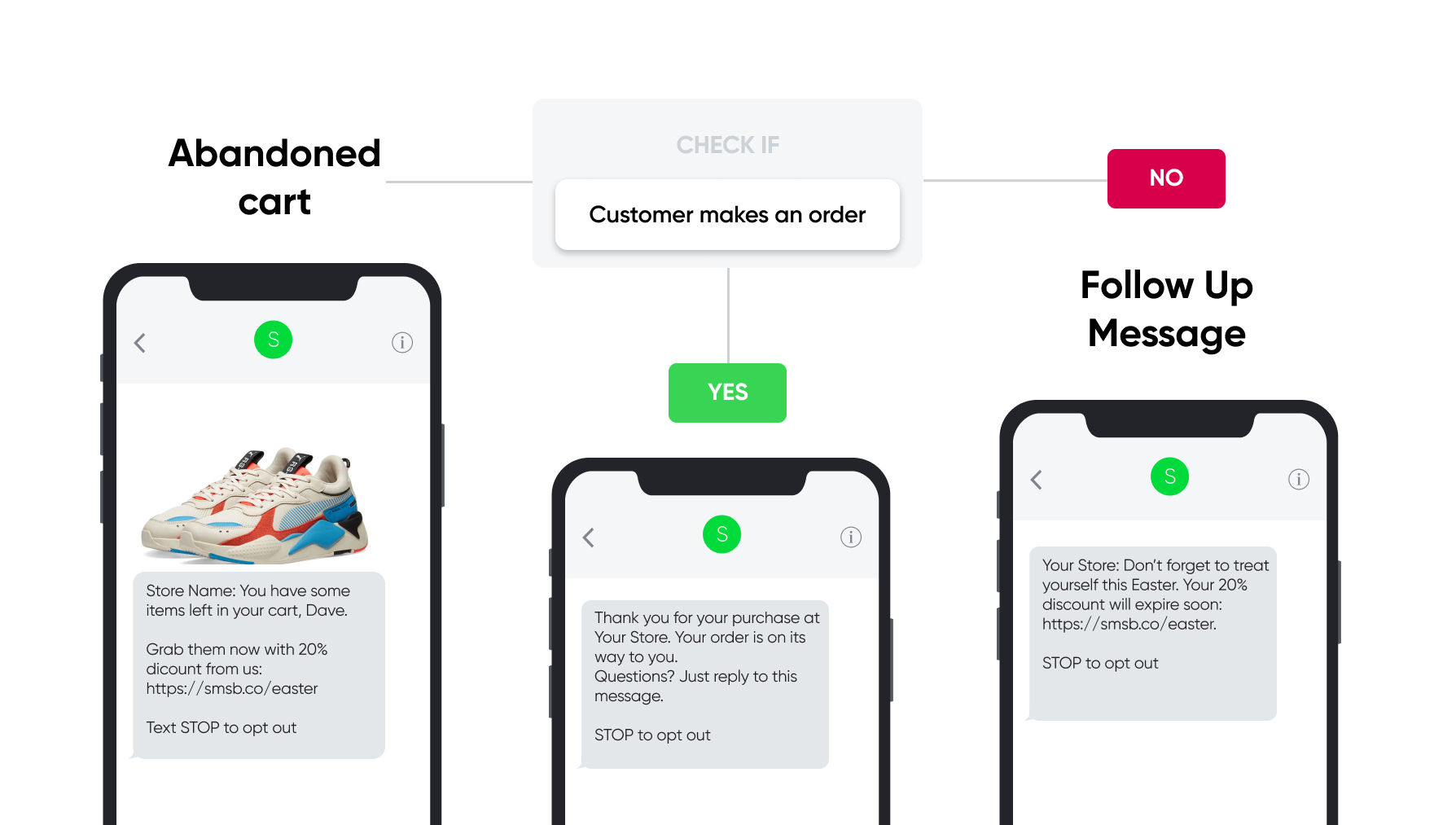 If you are just getting started, we recommend you activate your abandoned cart flow. It's our best performing feature and a must-have on every store. Especially during this quarantine, when people are busy switching between browsing for a pair of comfy overalls and watching a random episode of Friends, a reminder about their abandoned cart with a small discount can be just the motivation they need to finish their purchase. But don't just take our word at face value, see for yourself.
The global situation creates a lot of uncertainties right now - shipments get delayed, some are not delivered at all. Ease the spirits of your customers by setting up automated notifications about the status of their shipment. "Order Delay Reason + Personal Touch" and "Shipping Confirmation" are a good starting point.
Finally, to get the most out of your upcoming Easter sale, take advantage of our pre-made Easter flows. They will welcome your new subscribers and nudge them to continue their shopping, and will re-activate the ones that seem to have forgotten about you.
Step 3: Segment your customers
Before getting to the fun part - messaging your customers with your Easter offer, make sure you always send relevant offers. After all, if a customer always buys Nike shoes, it would be pointless to send them offers about your Reebok sale. Send your product suggestions based on their past purchases and behaviors.
​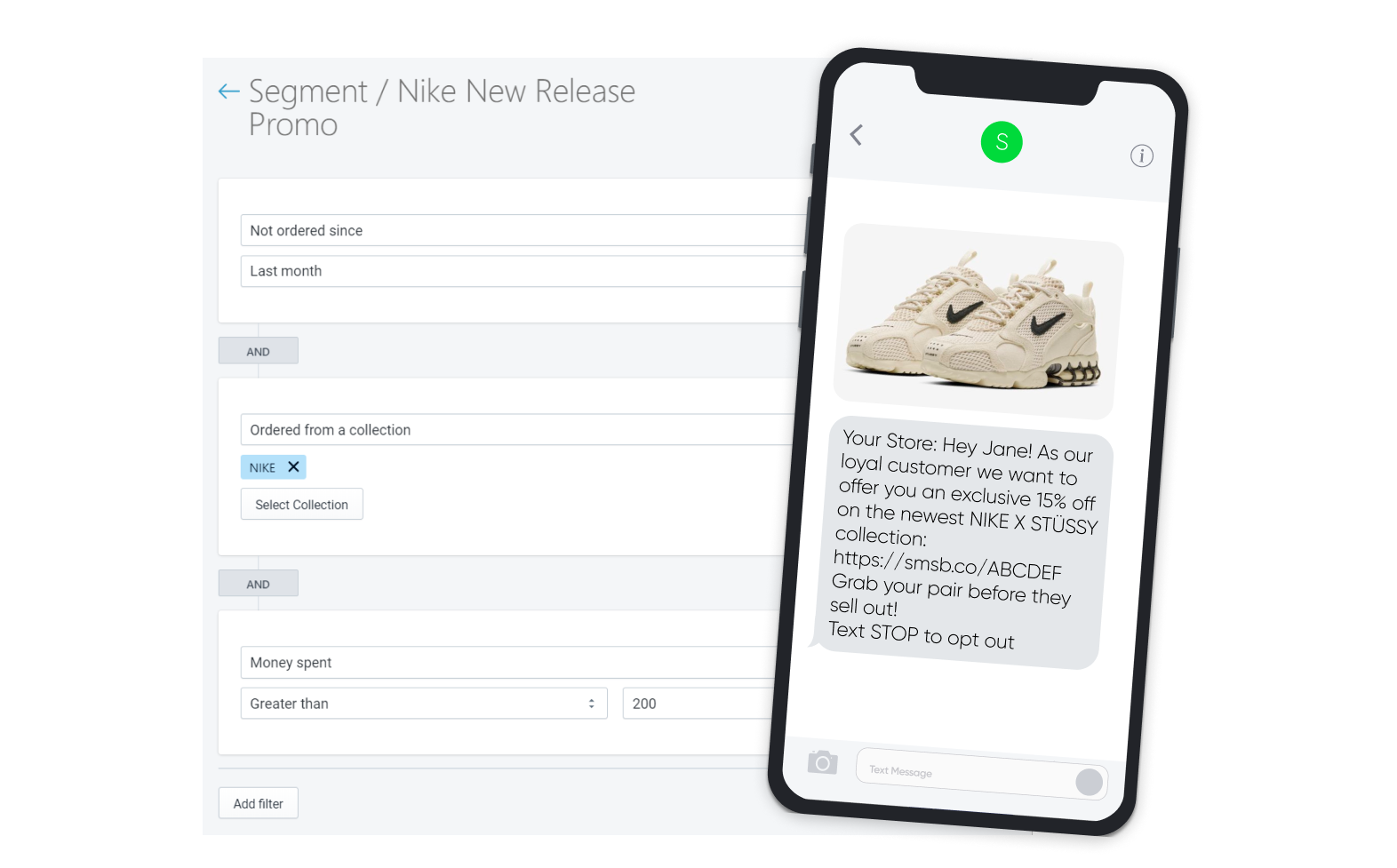 The advanced segmentation of SMSBump can also help you determine who are your most loyal customers or who like to purchase in big quantities, so you can treat them to special offers and exclusive items. You can even segment them based on their gender. While this feature is still in beta, it's a game-changer, and yes we are among the first Shopify apps to develop a segmentation filter of such altitude ?.
If you work on a tight budget, segmentation can help you reach only the most relevant customers, thus maximizing your ROI and overall results.
Step 4: Send your first text marketing campaign
Guess what! We made it to the fun part - sending your first text marketing campaign!
In fact this channel is not so different from the rest - FOMO, good offers, captivating images and witty copy are all prerequisites for every effective campaign.
The art of SMS is to say a lot with just a few words. It's a channel where you have to be clear and direct with your messages. If you want your customer to do something - tell them what and give them the means to do it. Don't just text them the discount code. Send them the link where they can apply it.
Does this sound a bit far-fetched? Our Easter SMS templates put all of our explanations into action.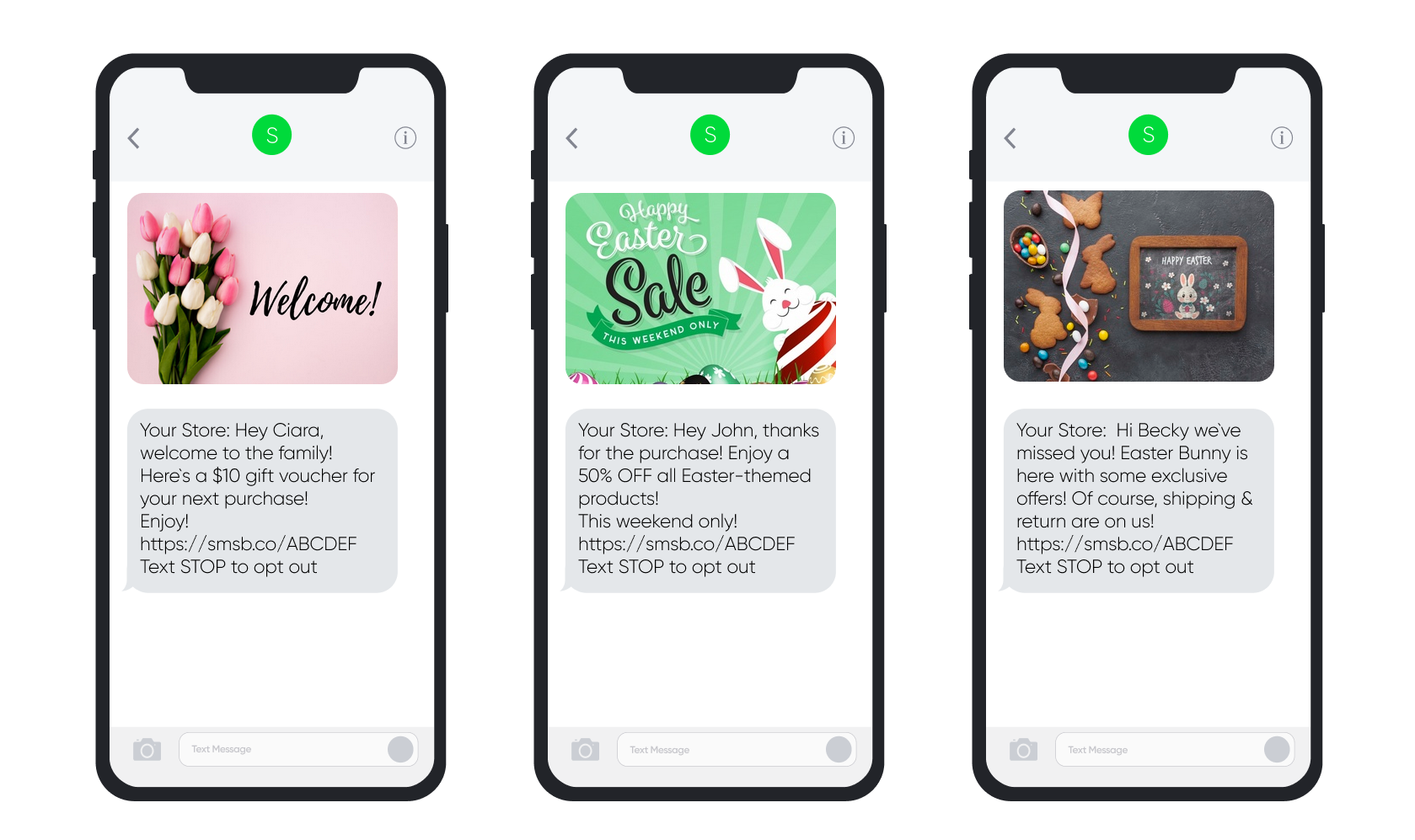 If you wonder how to improve your Easter sale campaign and clear some shelf space with SMS marketing, we've prepared a list of successful SMS strategies that will help you do just that. But if you need some help with the launch of your upcoming collection, then make sure to check out our latest piece.

The best part about sending text marketing campaigns is that you can always test several versions of your message on a small portion of your subscribers, and send the winning message to the rest of them. Cool, right?


Step 5: Measure and iterate
Going through these steps, you've surely accumulated some additional subscribers and orders. Just as every other channel, it is important to keep an eye on your results and see how those can be improved. This is why we recommend you to check on your analytics data and set main KPIs. Use the total number of subscribers as an indicator how well your subscription methods are working and always keep an eye on your ROI.
Use the Analytics to determine your top customers. Make sure to pamper them and send them occasional gifts and special offers to keep them coming back.
Last but not least -always check how your flows are performing and how much sales has each step of your flow recovered. Always try and test new things. After all,this is the only way you can go forward and grow as a business :)


These are all the basic actions you need to take to succeed with SMS Marketing just in time for Easter.
In case you have additional questions, just reach out to our 24/7 support team. We are here for you!
PS: Currently we are in the works of a great initiative in support of our merchants. Stay tuned and check your emails regularly, more information will follow soon :)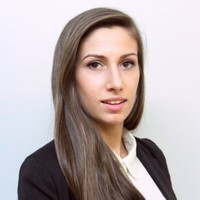 Elena Kostova
Product Marketing Manager at SMSBump during the week, traveler and adventurer on weekends. Interested in tech, startups, social media trends and finding happiness.
Start growing today
Sign up today and join 80 000+ eCommerce businesses making it big with SMSBump