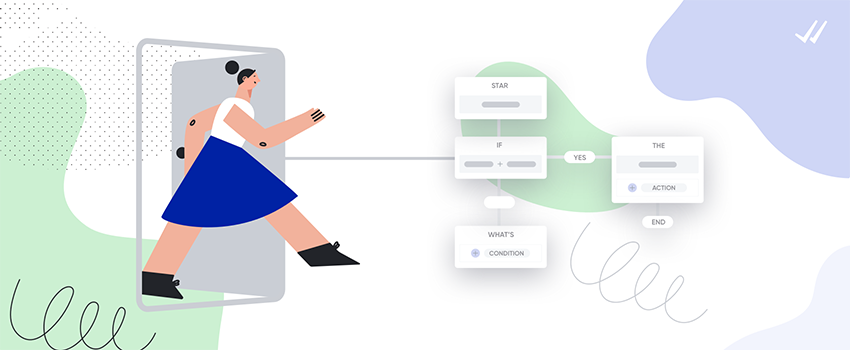 Win Subscribers with an Engaging Welcome Flow
Black Friday is knocking on the door. And soon your store will be just next "50% off" sign customers see. Win them over by using new channels of communication such as SMS.
Text marketing is the new cool kid around the block and with just 36% adoption rate, there is still a lot of untapped potential in it. No wonder why this channel still has an open rate of 98%.
So you want to stand out from the competition but you wonder where to start?
Social media might really be a great way to bring new leads, even subscribers to your store but the difficult part is to turn them into active customers. And this is where a great welcome flow plays a key role.
A study shows that 74 percent of customers expect to receive a welcome message once they've signed up for a service. So, do not disappoint them and grab their attention with a catchy welcome message. Most of the store owners will opt for the usual email welcome flow. Stand out from the crowd and send them a welcoming SMS instead. Don't forget: you only get one chance to make a good first impression.
So, what are the key elements of an effective welcome flow?
1. Send it right away
On average, a user will visit 3 sites before making a purchase. So you should strike the iron while it's hot (or at least before your prospect finds a better alternative). Greeting them right after they've signed up for your store and giving them some small incentive can be the tipping point to turning those new leads into buying customers.
2. Personalize your message
If you want to grow your list organically, remember to treat your subscribers as more than just stats, they should be your friends too. Doing something as simple as adding their first name to your text can increase conversion rates by 10%. Try adding their names in the middle or at the end of the sentence, so it feels more organic.

3. Introduce yourself
Unlike email, you have only a limited amount of characters to win your subscribers. You may not have the space to make a proper introduction, but always make sure to at tell them who you are. Especially because in some countries, such as the U.S, marketing messages are sent via short codes and customers do not see the name of the sender. Avoid the risk of being labeled as the Store Unknown and add your store name either in the beginning of your message, or incorporate it in the text.
4. Show gratitude
As you know a good friendship is about taking and giving. The customers trusted you by giving you their phone number, it is only fair you give something in return. Welcome discounts or free shipping can go a long way. Especially now, around Black Friday, when offers are all around – max up on these discounts. Add a sense of urgency to make your offer even more appealing.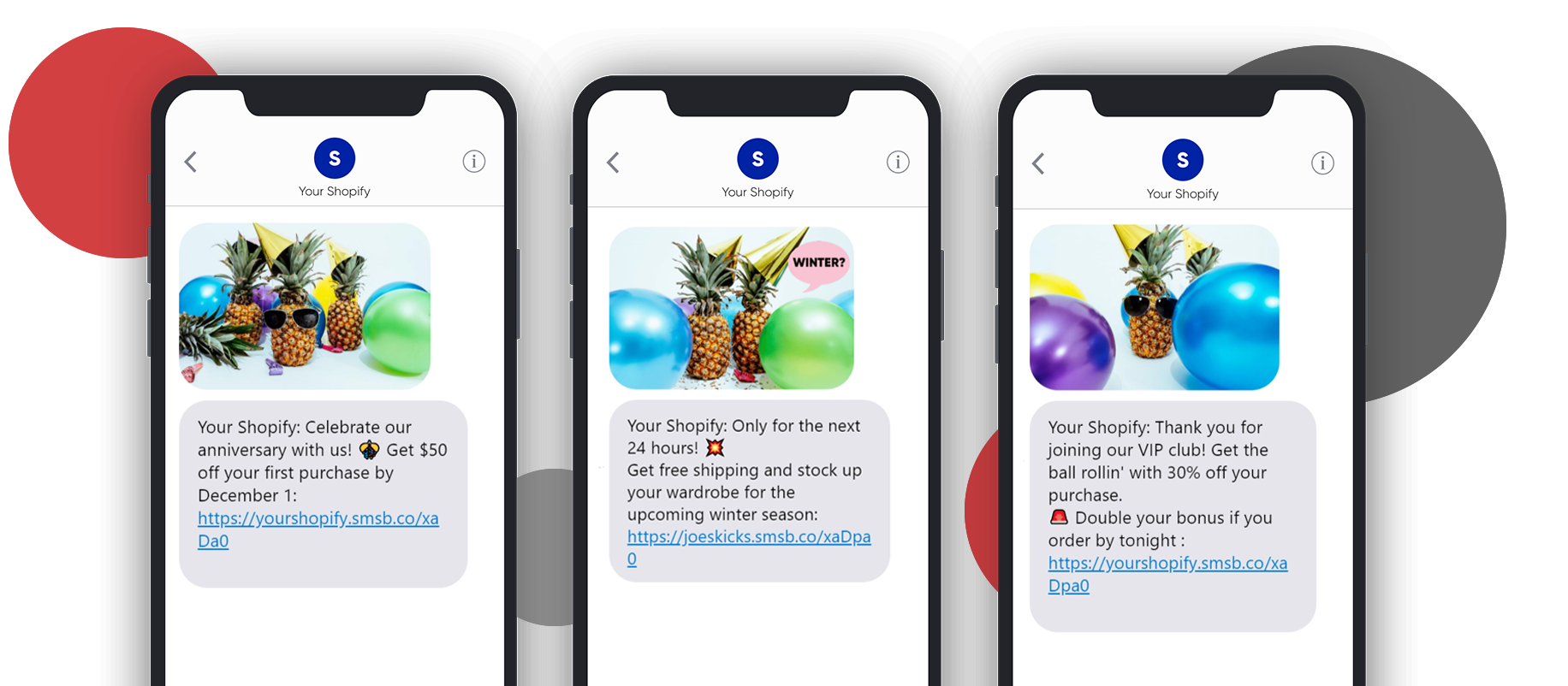 5. Make it visual
Yay.
Yay

It looks different right?
Show your customers how happy you are they are part of your club with a strong visual. We recommend you to use catchy images such as celebratory GIFs or welcoming pictures instead of displaying your store. This will be the first thing your subscribers will see and you want to make them feel welcomed instead of trying to sell your products.
An added bonus of using an MMS is the increased character count (up to 1600) as opposed to a regular text message (160 characters).
6. Clear call to action
Text message is all about being concise. Be sure you know what you want to say and use as few words as possible. The key to a successful welcome flow is to have a clear call to action. Do you want them to buy from you? Do you want them to follow you on social media?
Let them know and be direct.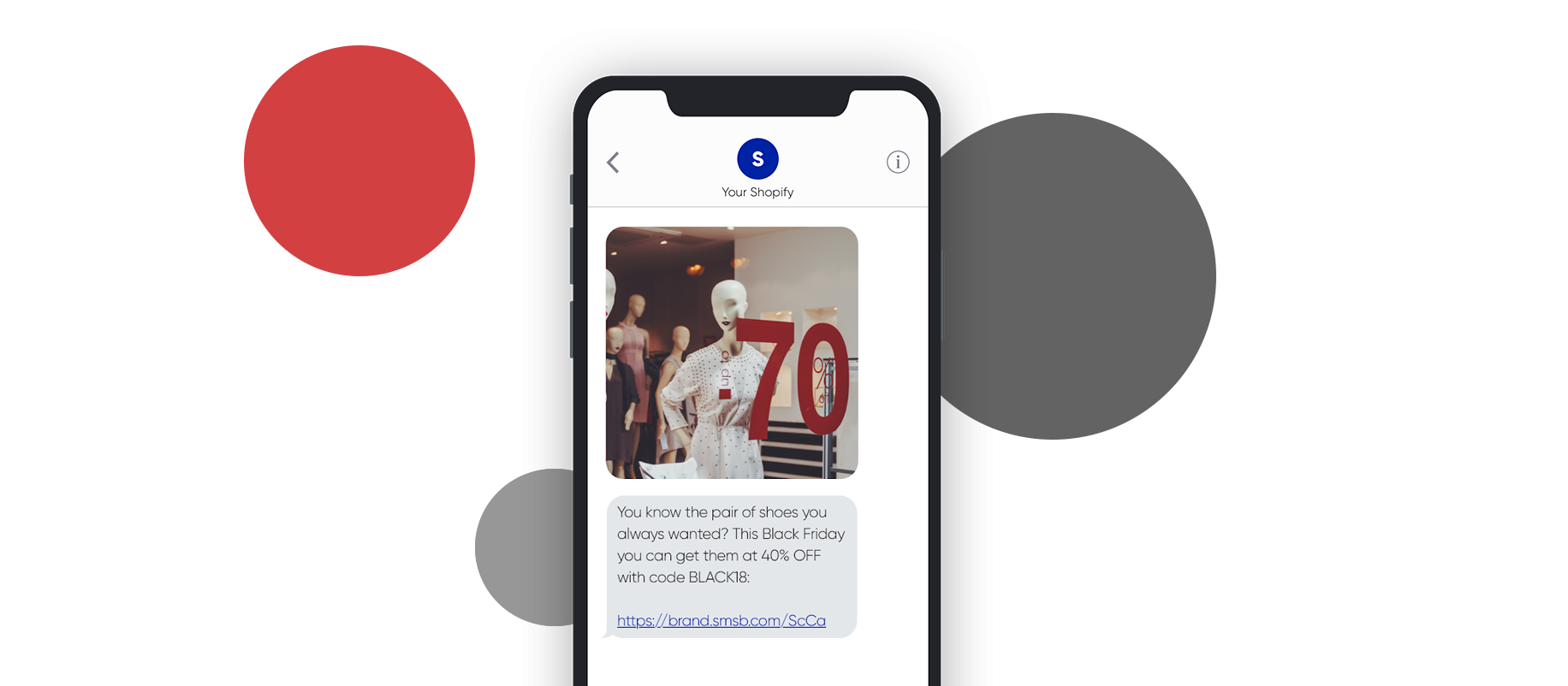 Okay, now let's see how to build a welcome flow that converts.
You might have heard already about our newest feature – Flows. It allows you to automate series of steps based on a single trigger. And this is the great thing about flows - you set it up once and it will take care of the rest.
You can decide to start off a new flow or you can use the one we tailored specially for this article. You can find it in our Flows Library, but edit it so it fits your marketing goals and brand voice.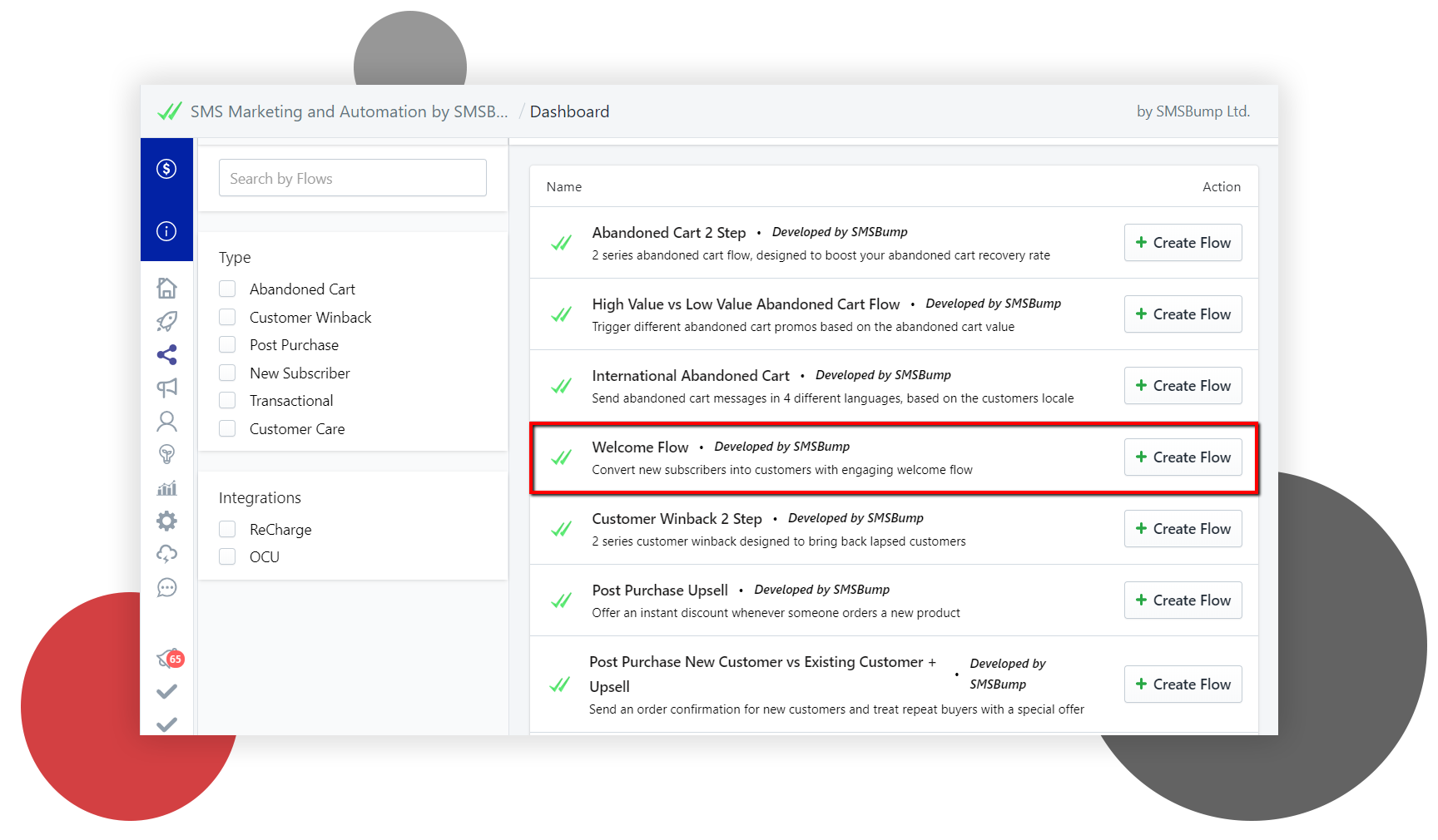 In case you prefer to craft one yourself, here are the basics:
Create your own welcome flow
Start with the New subscriber confirmation success. This means that the flow will be triggered every time someone subscribes to your offers.
Then it's time to add your first welcome message.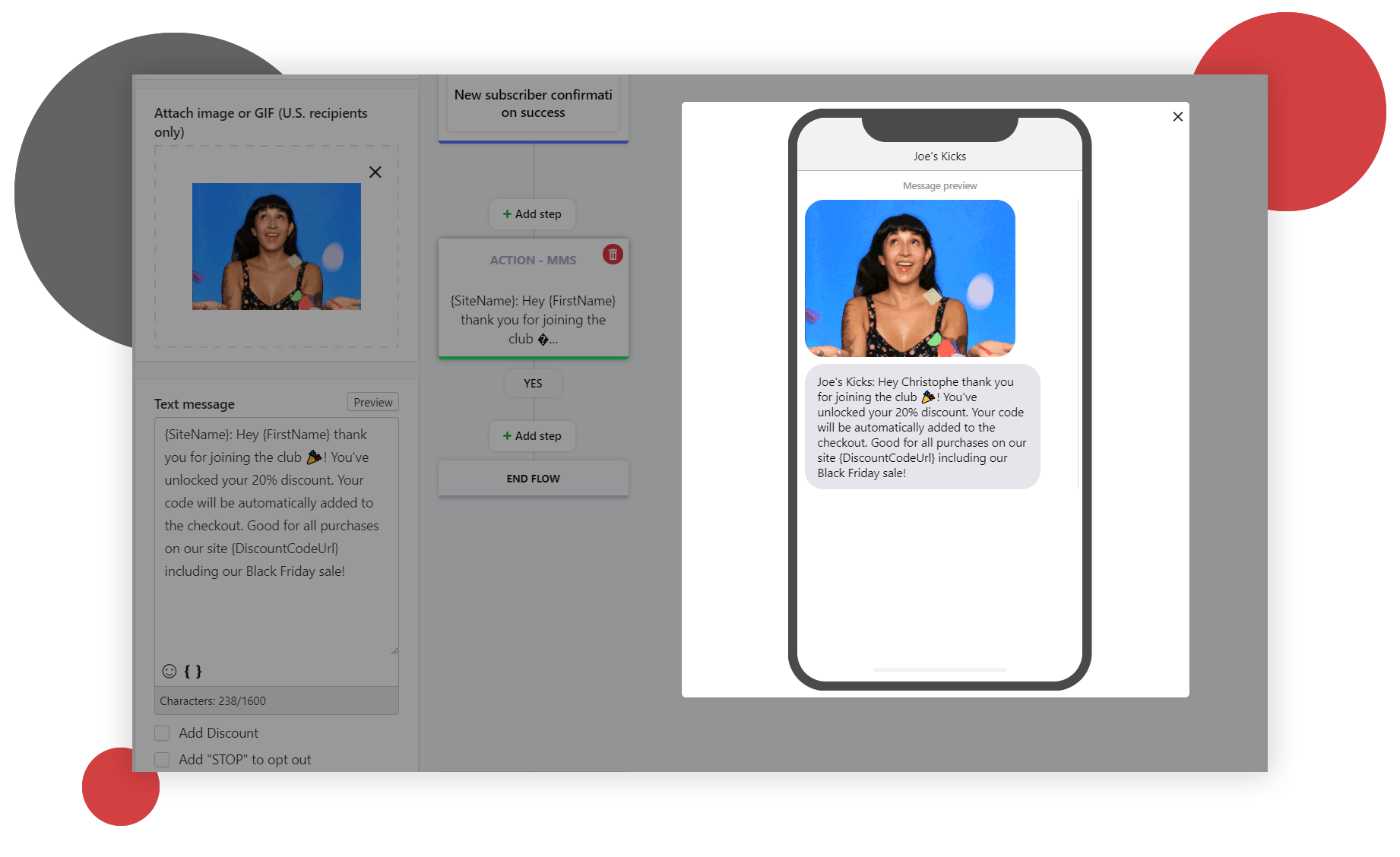 Of course, not all subscribers will convert from this first message.
Give them time to react – set a delay. Depending on your business this can range from several hours to 2-3 days.
Add a condition to divide your subscribers into two groups– those who made a purchase and those who did not.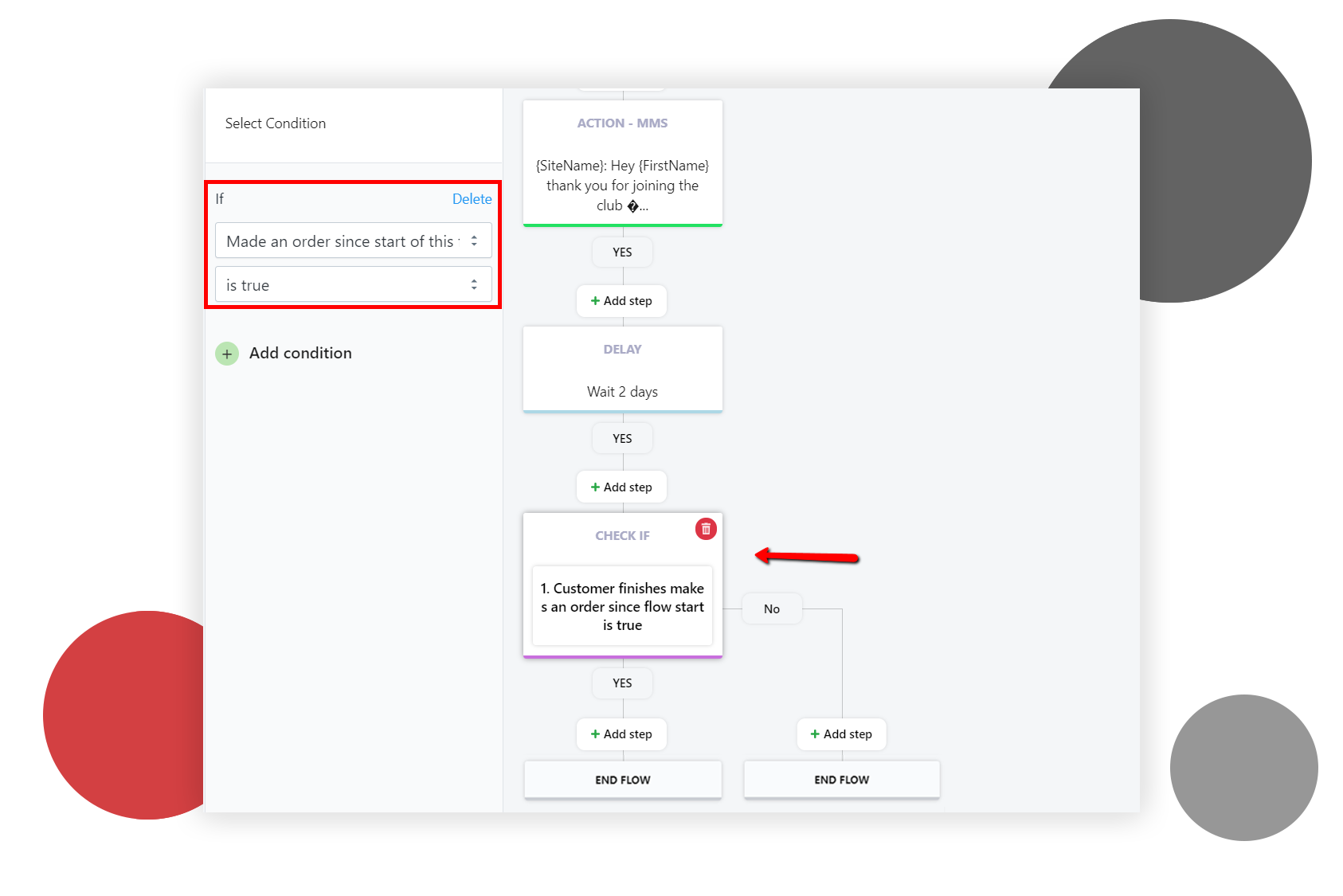 Add your converted customers into one of your lists, along with your other engaged customers.. Make them feel special with a friendly thank you message.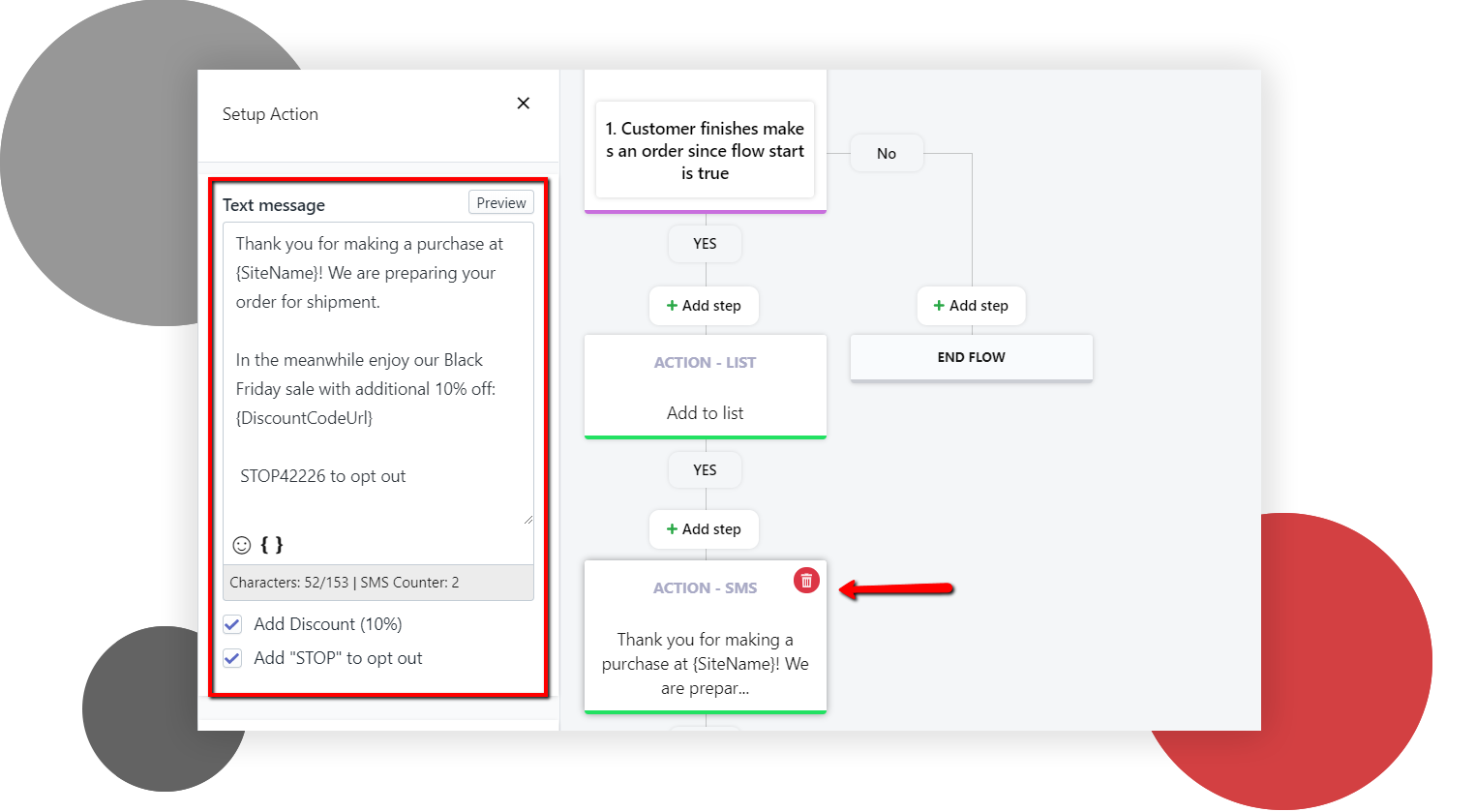 A good thank you message informs the customer what are the next steps and ideally shows them some appreciation. But because it's Black Friday - make your offers even more appealing with an additional discount of 5 to 10% on the top of your regular discount.
But now back to the subscribers that did not make a purchase.
Nudge them to convert by adding some time pressure. Using phrases like "limited time" or "offer ends tonight", "one day left to claim your bonus" is a very effective technique to express urgency.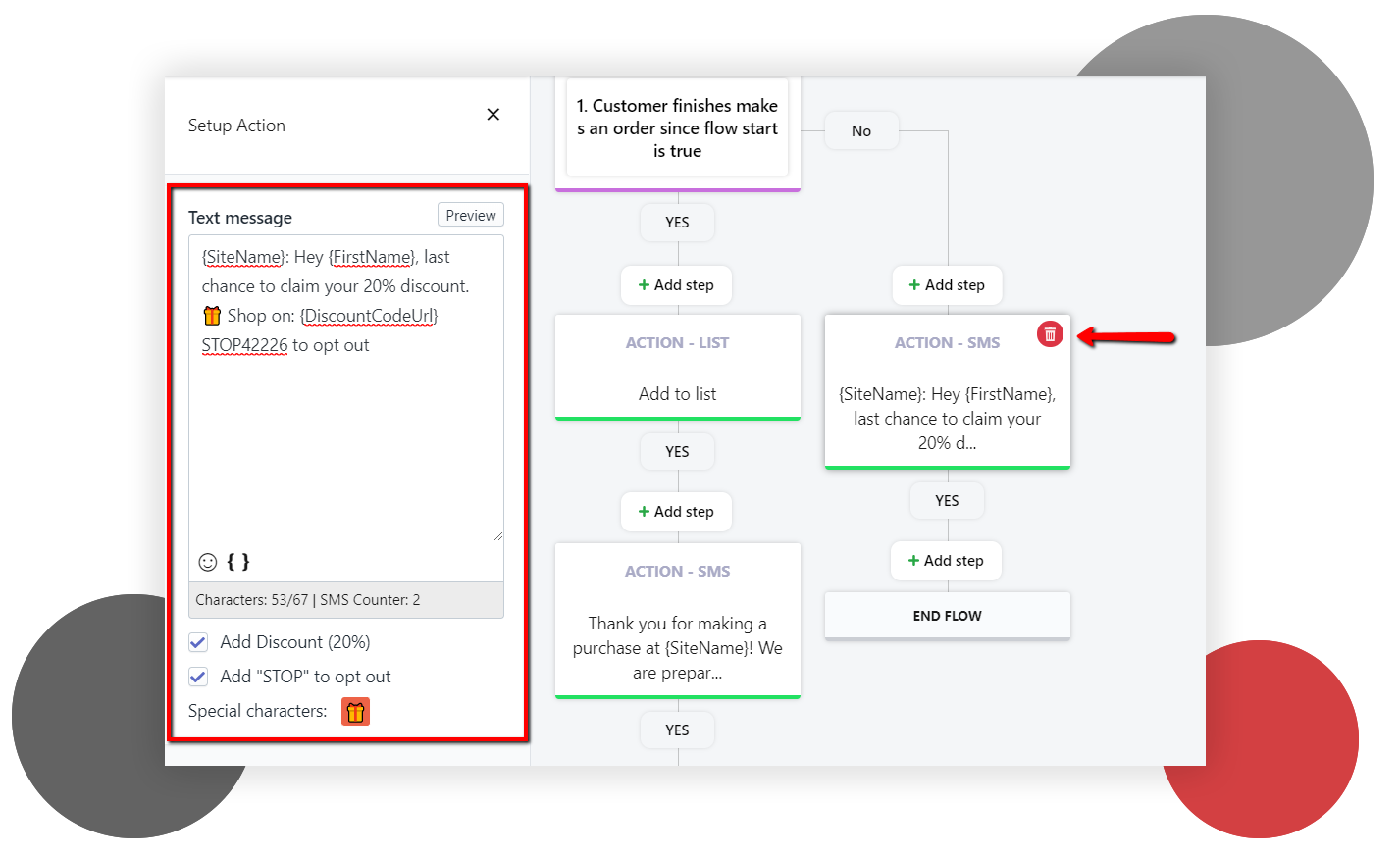 If you want to go an extra step, expand your flow by checking if they made a purchase after this nudge. Add the subscribers who did into your engaged customers list and the ones who did not buy - into your Leads list. You can target them around Black Friday with a text marketing campaign with even bigger discounts. But if you want to learn more about how to successfully reactivate subscribers – refer to our newest article – "Get your lapsed customers back in time for Black Friday".
So wait no more, get SMSBump and start converting your subscribers with this engaging welcome flow!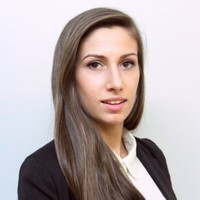 Start growing today
Sign up today and join 90,000+ eCommerce businesses making it big with Yotpo SMSBump