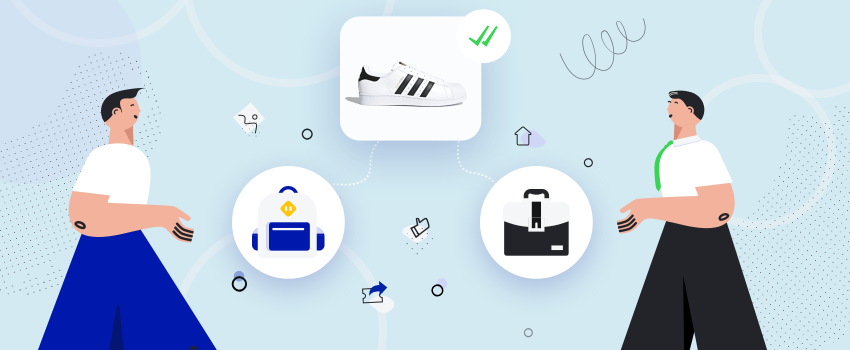 Score Big this Black Friday with SMS Upsell Flows
Up- and cross-selling are great ways to take full advantage of selling more to a current customer who is already on your website.

To build a successful upsell strategy, you should first understand something: don't just expect that your customers will get the thing that they want and will stick around. If you have a customer that is making a purchase, you should refer them to something that will naturally fit together. This way you are not only boosting sales, but you are catering to your customer's every need. Even the ones they didn't know they had.


Upselling promotions work very well on big sales days such as Black Friday and Cyber Monday, when people are actively looking for a package deal for a much better price.

But as with any strategy, upselling requires a great deal of planning and mapping, so make sure you promote the right items, the ones that will drive the most sales to your store. This could be a bit time-consuming and overwhelming, especially around busy seasons when the workload is already heavy.

Not with SMSBump, though!
Great campaigns don't need luck. They need powerful features.
Having the app as your side-kick can help you save the day, and quickly and easily create an upsell or cross-sell flow, triggered when a customer purchases a particular product.

You can choose what items to upsell based on the different product preferences of your customers. Did somebody just buy a $2000 diamond necklace - offer them a pair of earrings at a discounted price as well. Tell them how gorgeous they or their spouse will look wearing them.

"Easy" is too small a word to describe our Flows!
And "Awesome" is also a great understatement.
Let's show you why.

Create a Product Cross- or Upsell Flow that Will Bring Extra Sales this Black Friday
Our team's already provided you with ready-made cross- and upsell flows that you can enable with one click. But our flexible editor allows you to tailor them to your brand, or even create your own from scratch. They may be our Flows, but you make the rules!

This example flow will be triggered when a customer buys a pair of Adidas Superstar 80s. As a recommended complementary item we will offer them the Classic Adidas Backpack.

Choose the "Product Upsell" trigger regardless of if you want to cross or upsell. You can specify that in the text message builder, by creating a relevant copy and choosing the item.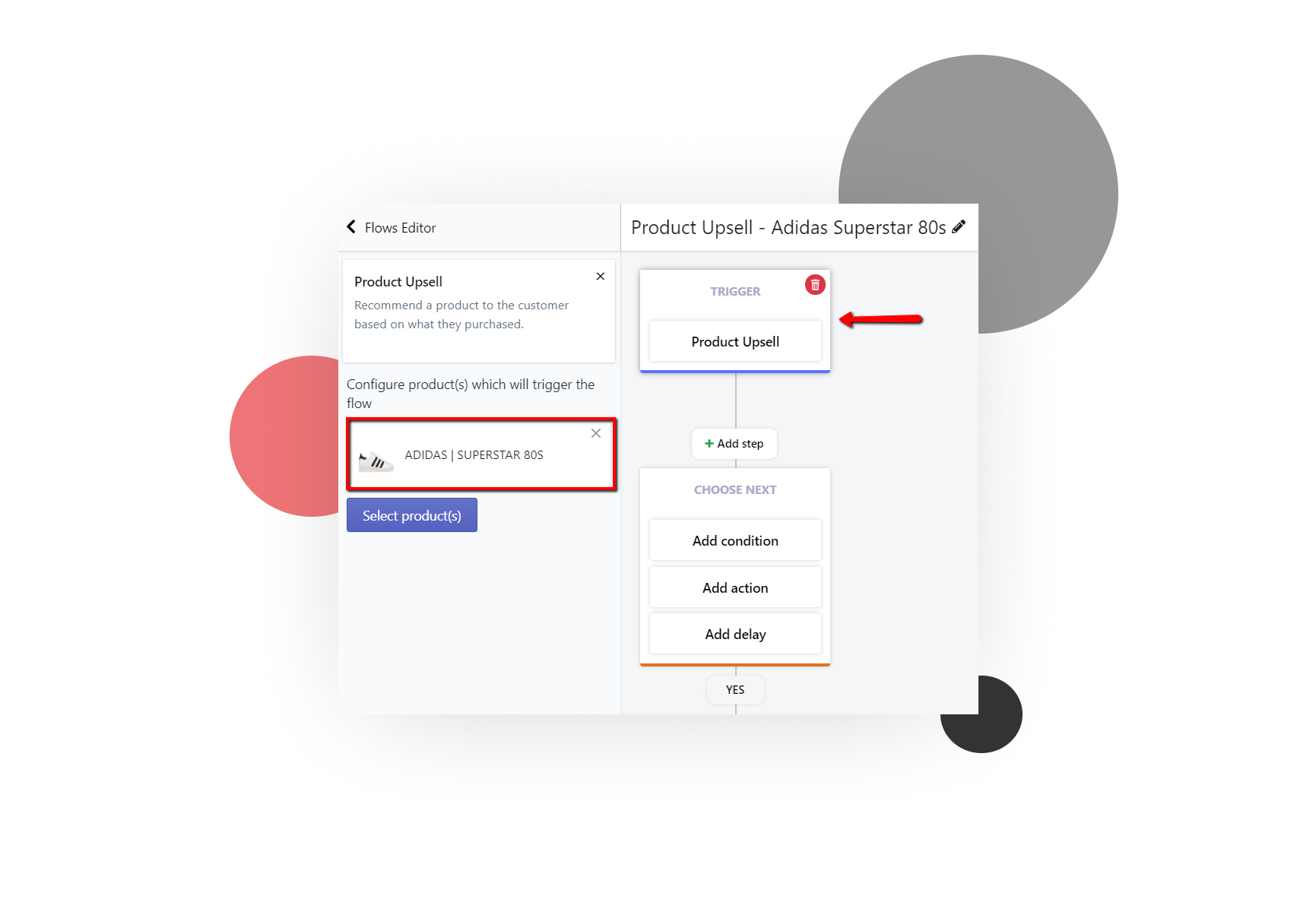 Pro Tip: This is the perfect opportunity to make the most of your best-selling products. Identify your most popular, sought after items, and create a buzz around them by offering them as an limited-time upsell.

We advise you to send an MMS product upsell containing either a stock image of the product your trying to upsell, or one that you think has a better chance to drive customers to buy it.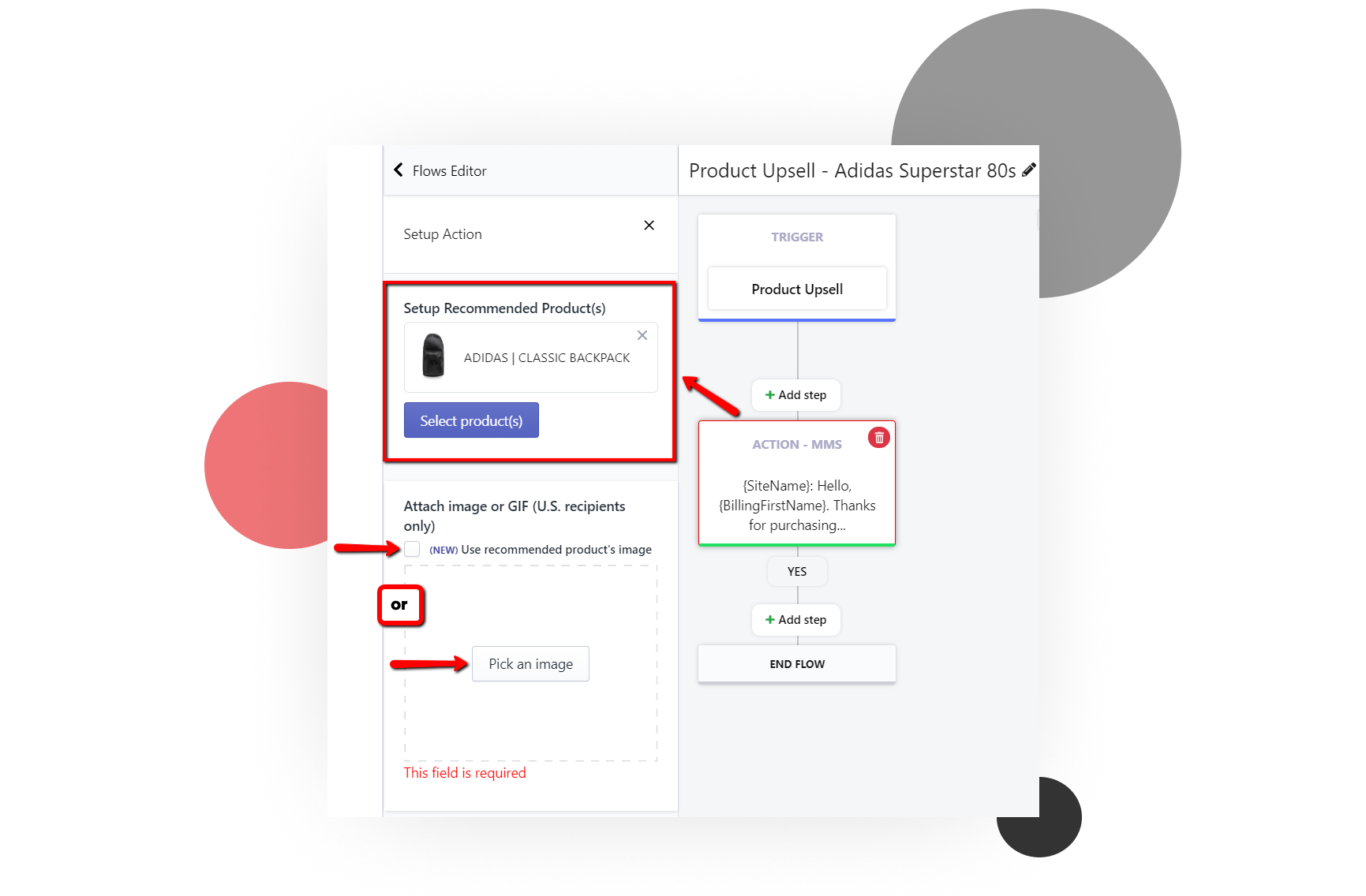 MMS naturally have a higher conversion rates, as people respond more to attractive visuals that speak for themselves, rather than plain text.

Time for the exciting part - building the perfect text message that will get your customers to take some weight off their wallets.

Probably the most crucial part of your upsell text message is the sense of urgency. Since this is a complementary sales offer, specifically designed for this occasion and this particular customer base, you really should emphasize that it is a limited-time discount, valid for a finite amount of items. When being pressed for time and product scarcity customers will act more spontaneously while purchasing.

For more great tips on how to craft the best text marketing messages, download our ebook guide.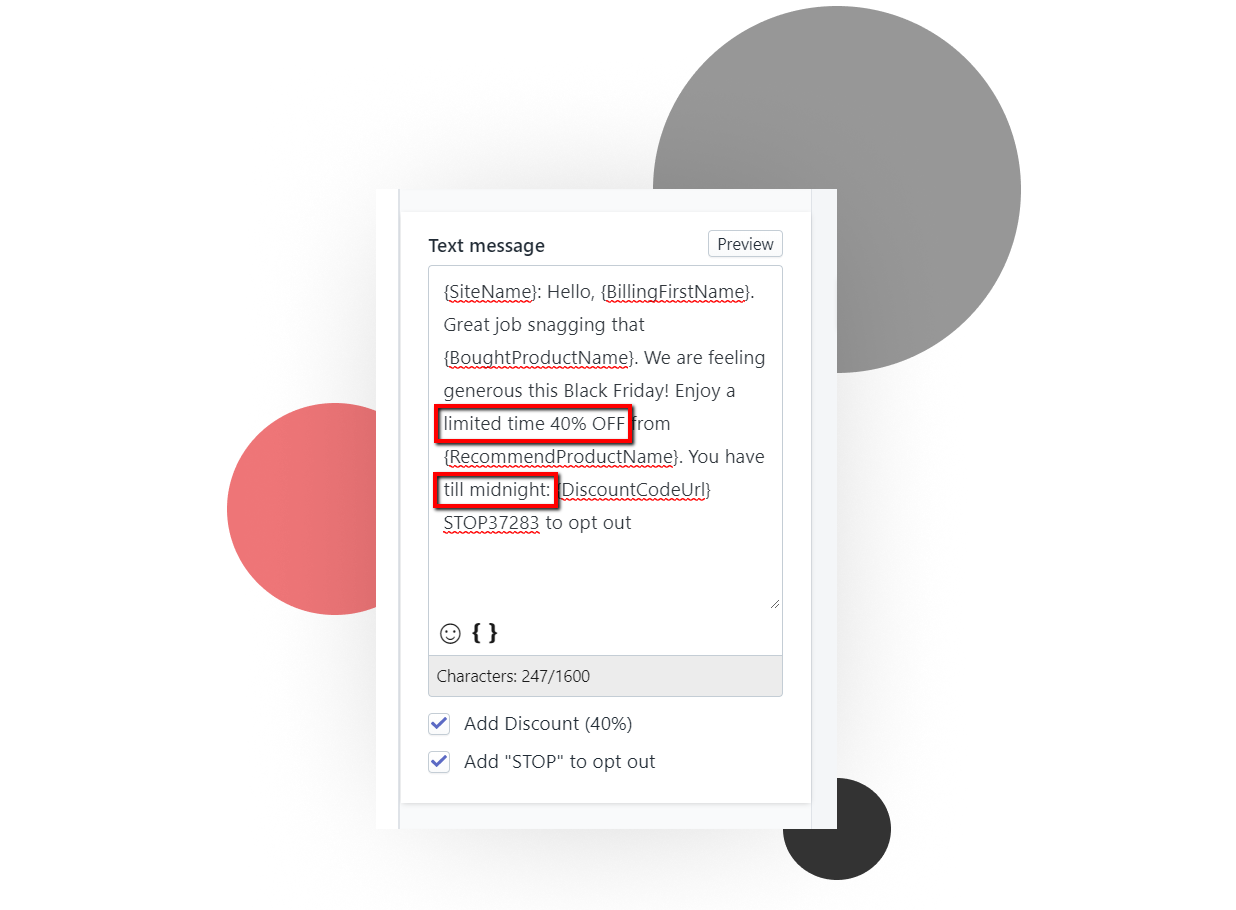 You got it? Ok, great. Now let's take a look at what happens after you send out your upsell promo.
Dive Deeper into the Upsell Flow
Did your MMS fulfill its purpose and bring you some extra Ben Franklin's? Awesome - you couldn't possibly ask for anything better! Kudos!

To keep the communication going, we advise you to add these customers to a designated list that you can later on retarget with some more great deals on backpacks or related items.
Remember: before you do this, make sure you give your customers enough time act on your offer.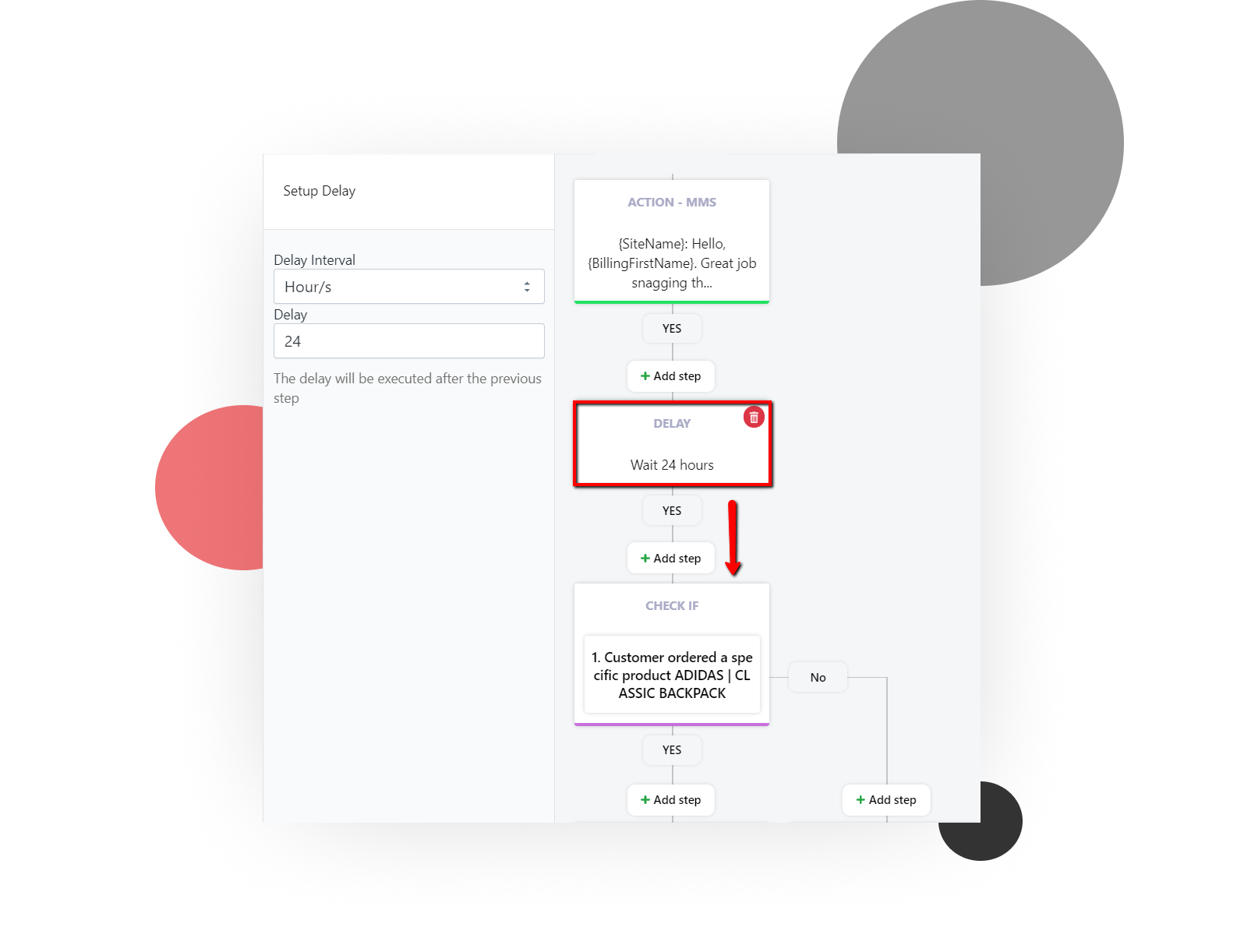 Did your MMS not get the applause it deserved? Don't despair - you still have a shot.

The reasons customers didn't take advantage of your upsell offer could be various: perhaps they couldn't run to the bank in time, they spaced out and forgot about it, didn't like what you were offering, or couldn't make up their mind etc… Point is you can still recover.

Your second shot could be a plain ring-a-ding text message, especially if you will be advertising the same product. What you can do differently is extend the time-frame they have to make the purchase, include a physical discount code from Shopify (e.g. ABCDE) instead of a link, so they are free to check-out from a different device than their mobile phone, or offer a different type of discount - be it a fixed amount, or free shipping. Essentially, what you are doing is upselling on an upsell, so it better be good.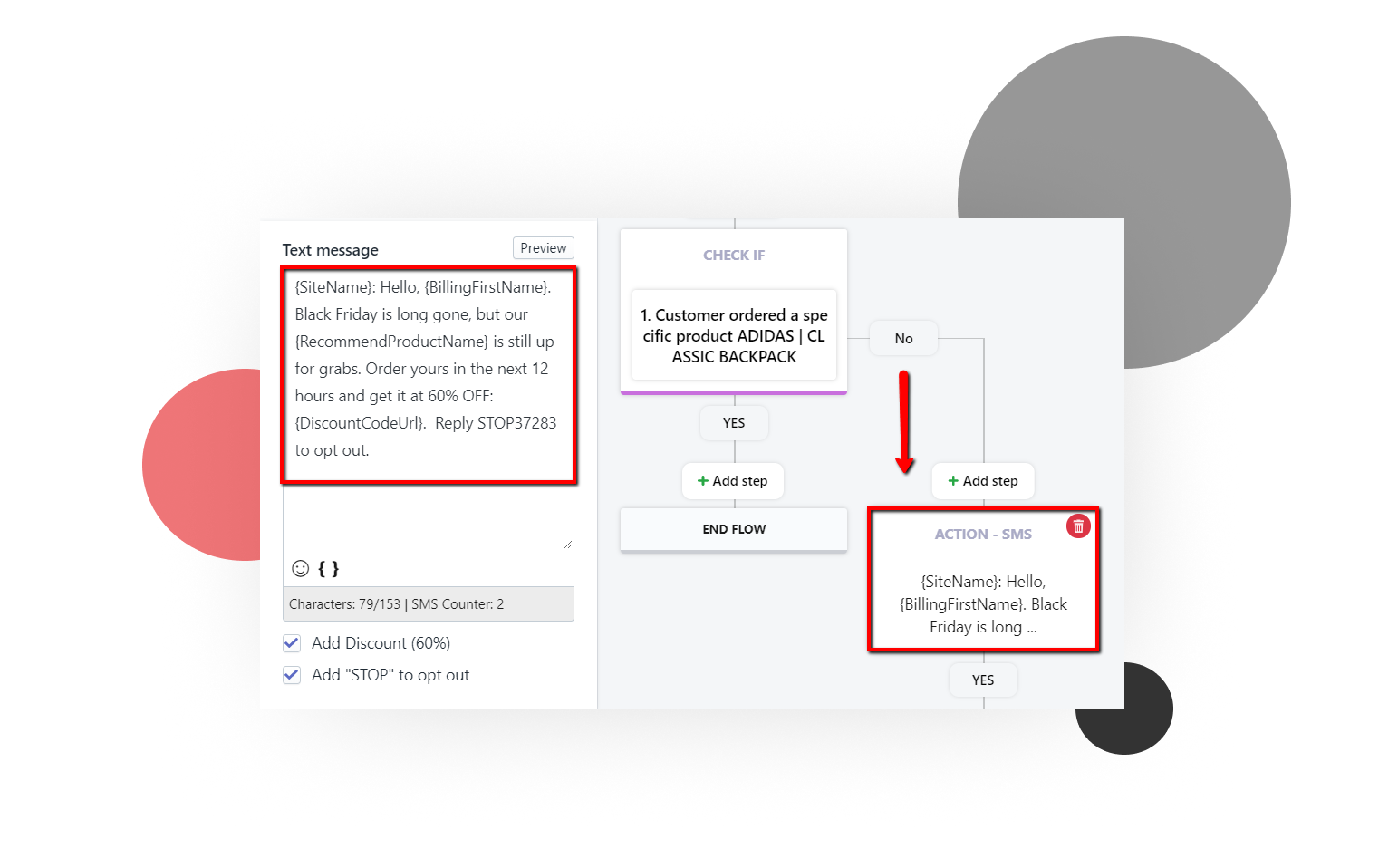 Remember: give your customers the allotted time (in this case - 12 hours) to act on your offer, before you proceed to the next step.
Finish Strong
To get the most out of this flow, check again if your second upsell offer got any results. Add the customers who completed a purchase to your initial list so you can retarget them at a later time.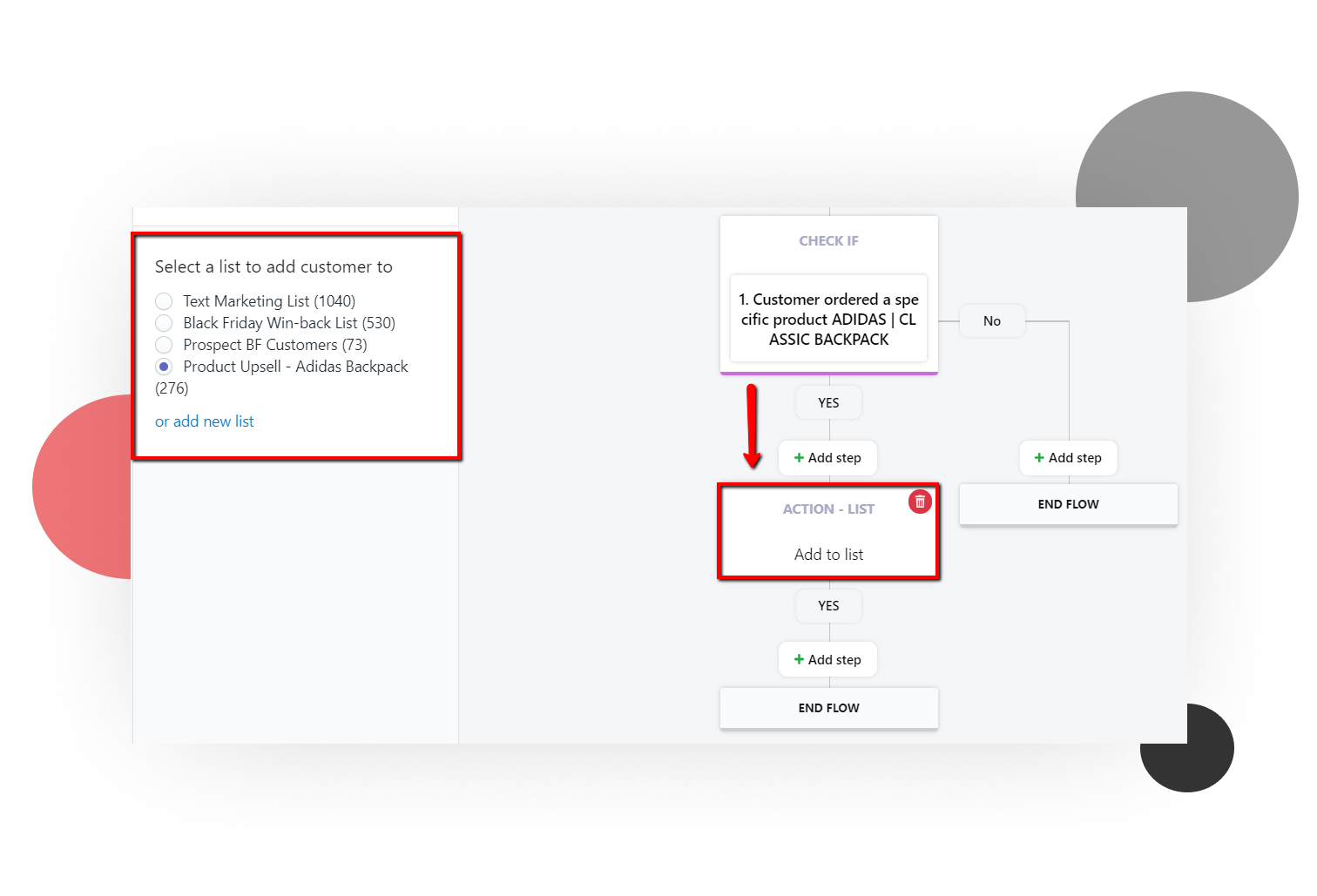 The ones who didn't make an order you can still play around with, and check if any of them were at least interested in your offer and clicked on the link you provided. Just select the condition.

Add the customers that clicked on your link to a separate list that you can call "Potential/Prospect Customers" and target when you have a really mind-blowing campaign.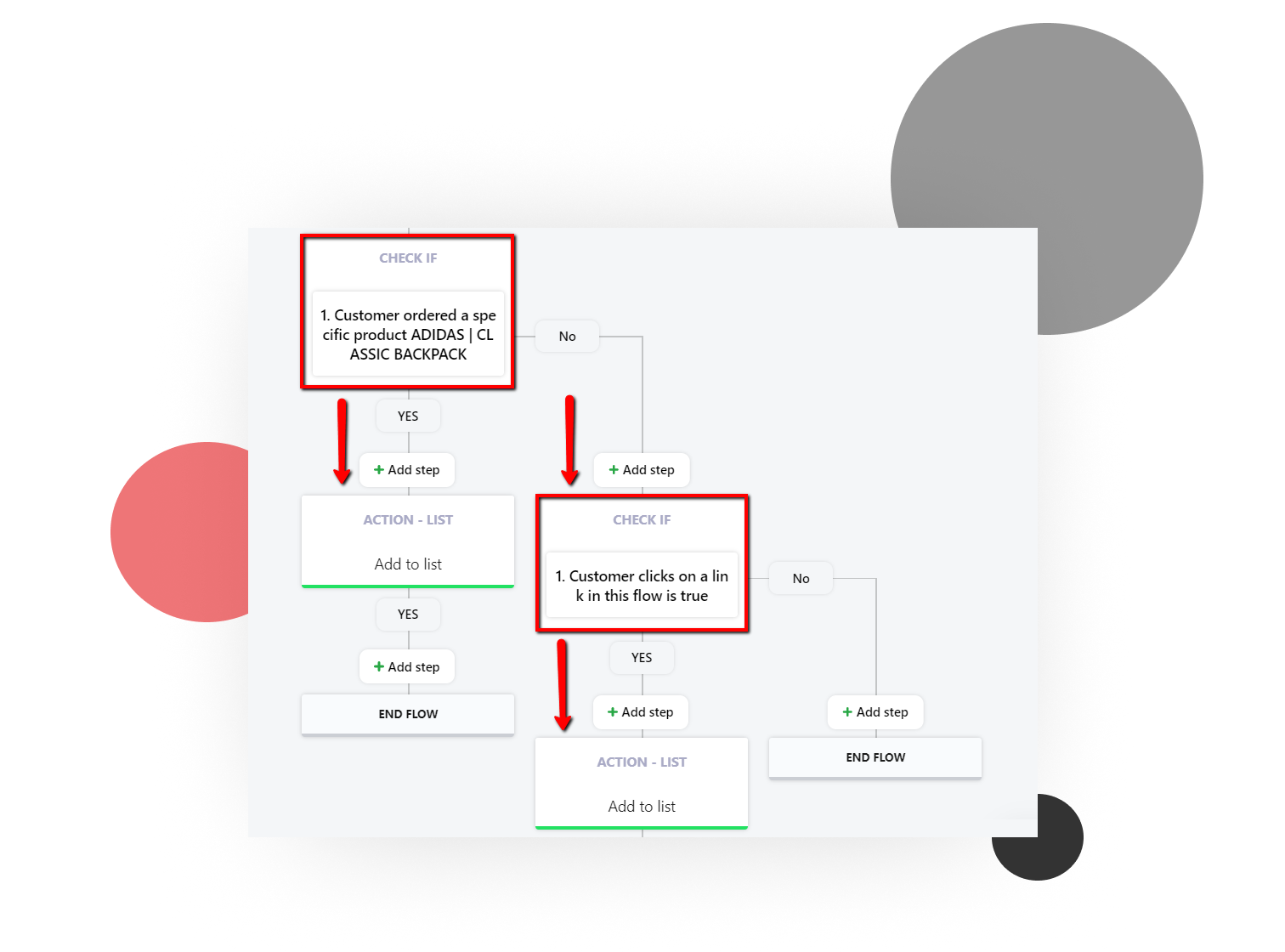 Ta-Dah! It's a Flow!
Give it up for your strikingly gorgeous and smooth flow that will sweep any customer off their feet this Black Friday!

With the right strategy and the right tools in your back pocket, building a cross- or upsell flow that will captivate your visitors and will convert can be a piece of cake.

Give SMSBump a try! And don't forget to let us know which is your favorite flow!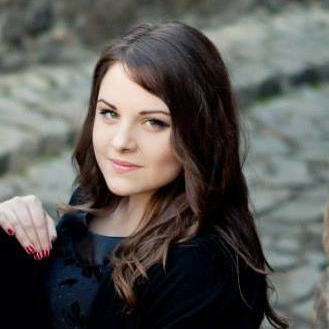 Start growing today
Sign up today and join 90,000+ eCommerce businesses making it big with Yotpo SMSBump