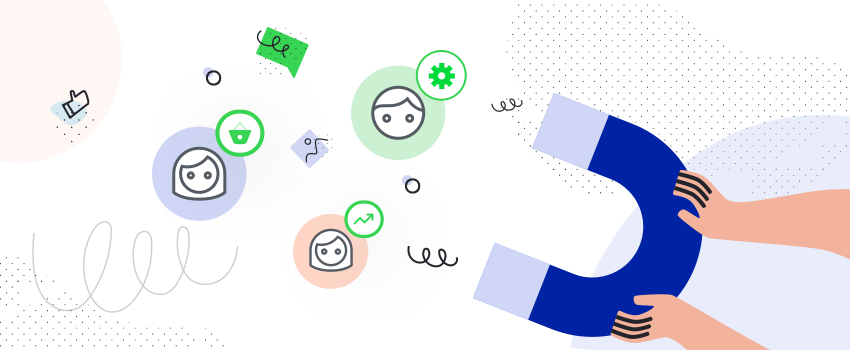 Get Your Lapsed Customers Back in Time for Black Friday
Black Friday is one of the most important days of the year for retailers— both online and physical. It's the time when customers have their wallets on stand-by, and their credit cards ready to work some overtime.
It is also one of those holidays that are a bit of a free-for-all. Normal retail rules don't really apply. All customers are up for grabs and whoever offers the highest bid (think - the best offers) will be the one to win. It's all hands on deck.

What does this mean for your online store? It means you should be expecting for all of your customers to be bombarded with numerous different deals and special treats from all corners of the marketing sphere. It also means that you should do everything in your power to stand out from your competition.

A way to do that is to spread your marketing efforts over another, still unsaturated, channel - SMS. We refer to SMS as the future of eCommerce, as you can enjoy an astounding 98% open rate and a 209% higher response rate than phone, email or Facebook.

SMS is the right channel to use when trying to win back customers who, for whatever reason, have been quiet for the last several months. You already have an advantage over your competitors - you have their contact information. So one thing is for sure: with SMS you will definitely stand out, especially if you offer personalized promos, reaching your customers on their best bud - their phone.

Let's show you how you can win back lost customers with a revitalizing campaign, using SMSBump's powerful Flows.
Win Back Lost Customers with our Two-Step Customer Winback Flow
Flows are exactly what you need for your Black Friday marketing. We like to refer to them as automations on steroids. What's best about Flows is you can set them up once and forget about them - they will do their magic and results will be quick to f(ol)low.

With our pre-built Two-step Customer Winback flow you can easily, but without a doubt, re-engage at least a portion of your lapsed customers, right in time for Black Friday. However, you can also create your own custom win-back flow, tailored to your store and audience, so you know you will score even greater results.

How about we show you what the perfect winback flow looks to us? Give you a hint: it consists of two steps. Simple, right?
Send them an eye-grabbing MMS: "Hi again!"
Why MMS? Because multimedia messages are more lively and have a 15% greater chance to catch your customer's attention compared to SMS, which, especially around Black Friday is being attacked from everywhere. If you make it witty, with a great call-to-action, your MMS will also have a greater chance to result in a purchase. Or in this case - in winning your customer back, as well.

We advise you to set up this first notification to be sent to customers who haven't placed an order in the last 30 days. This way you know you will only target customers who were last active not too long ago, and are likely to still be in the mood to shop at your store. Reminding them about your upcoming Black Friday deals and giving them exclusive offers will only make your MMS even harder to resist.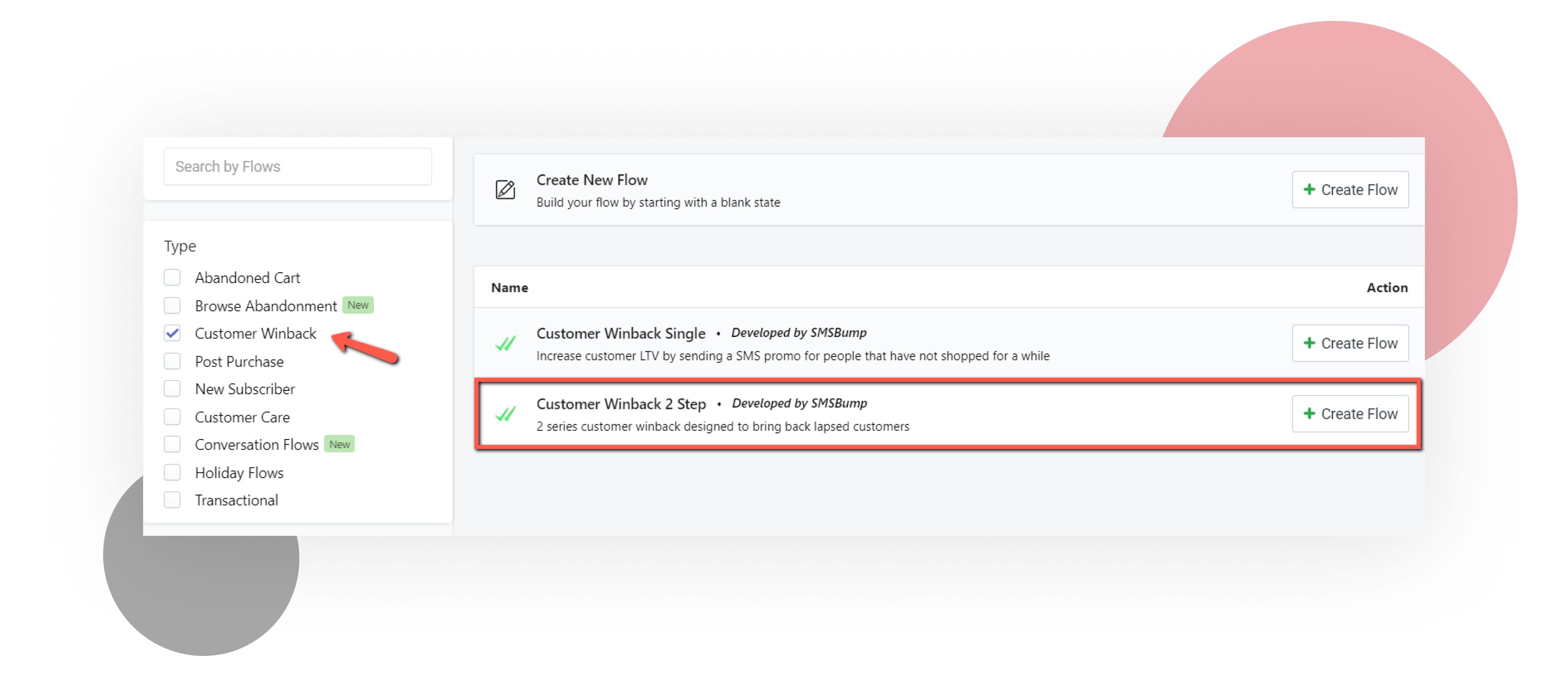 Tailor your message so it has a zing to it, find the best image or GIF to complement it, and don't forget to give your customers an incentive to come back. In this case - we've suggested a pre-Black Friday deal and have given them the opportunity to beat the crowds and get a hold of awesome deals first. Who doesn't like to be the first one in line, huh? Or better yet - to skip it completely.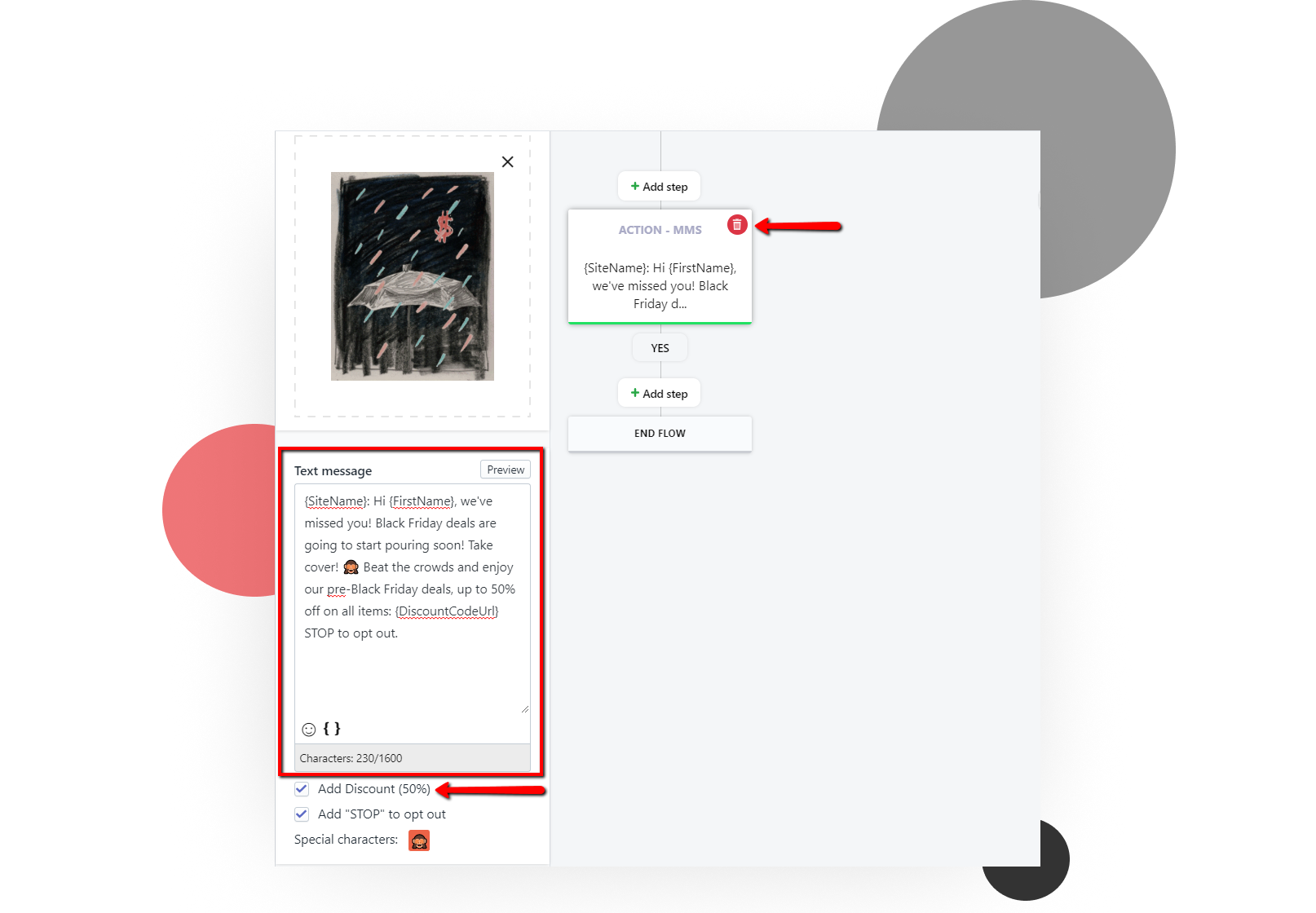 Pro tip: Use FOMO as your ultimate side-kick. The Fear of missing out is a powerful way to get your customers to act fast and make a direct purchase. Launch Flash sales, let customers know how much time the sale will last, make sure it's less than 48 hours, and also mention low inventory. Find out what other text marketing tricks we've come up with in our ebook guide.
Add a Condition of Purchase
Now that you've set up your first reactivation reminder, configure what actions should take place after it. We suggest you add a condition of purchase, which will split your customer base into two categories: customers who fulfilled an order after the first MMS and those who didn't.

However, don't forget that there are more than one conditions you can enable to segment your customers. In case of winback flows, particularly useful could be "Total spent" or "Orders count", as they will give you a basic understanding of your lapsed customers' spending habits and will separate your high-value customers from the one-timers.

Customers who placed an order are obviously still interested in your brand and products, and would be happy to get even more exclusive Black Friday deals. You can go ahead and send them a simple text message to thank them for their purchase. To win them for good, tell them they've been added to your exclusive Black Friday list, and will get front-row seats to the best deals you've planned out for this holiday season.

Consider adding a delay so you give customers some time to act on your offer. We'd suggest 5 days, unless it is a Flash sale that requires them to act in a strict time frame.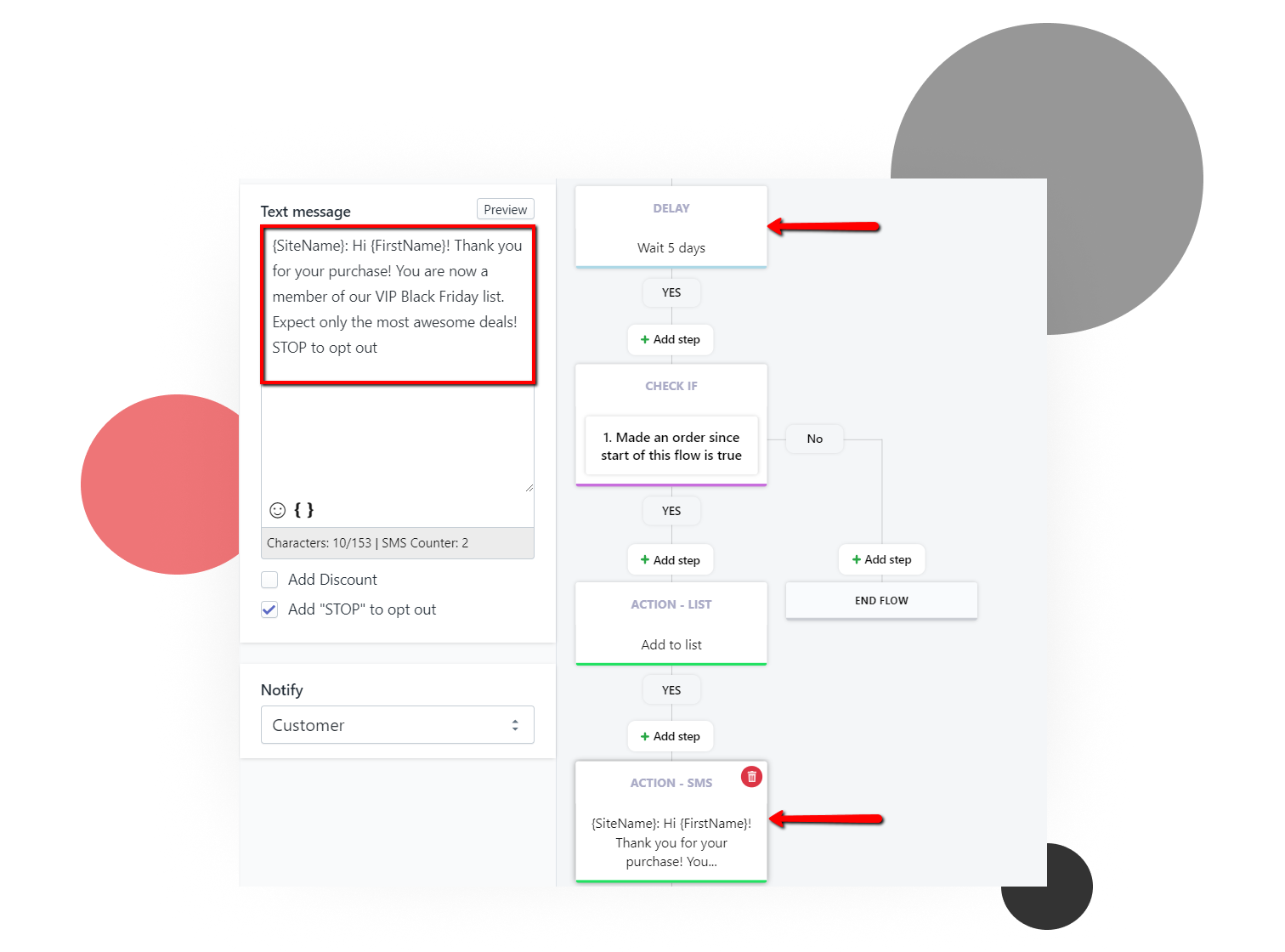 The customers who didn't make a purchase after your first MMS you can try and reach out to again, but this time really emphasize on the exclusivity of your offer, tell them merchandise is running low and they should act quickly. To tip the scales in your favor, add an additional incentive, such as a second item for free or a juicier discount.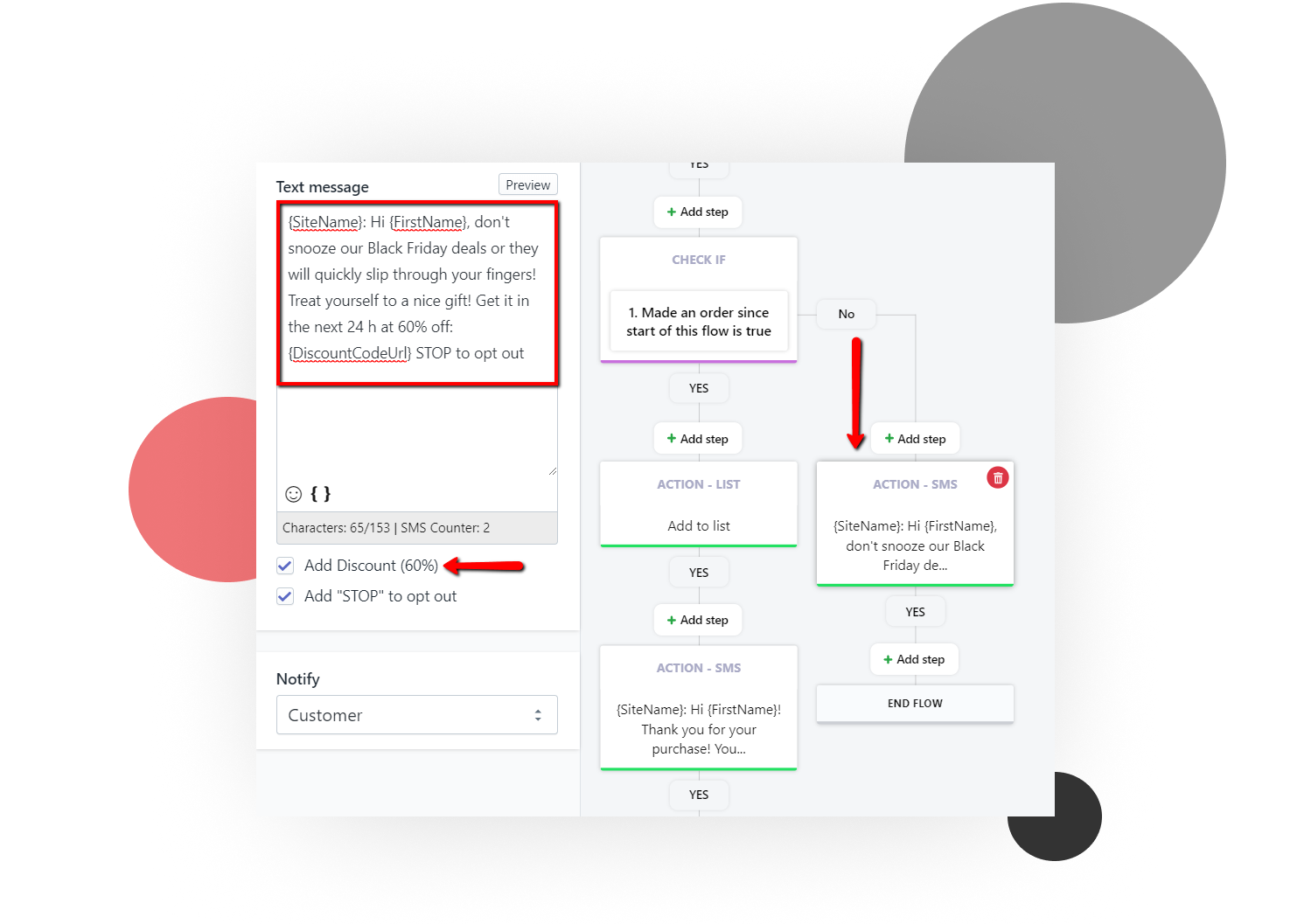 Again, set a delay, which in this case will be at least 24 hours. Then you can split your customers again to see who made a purchase, and who didn't.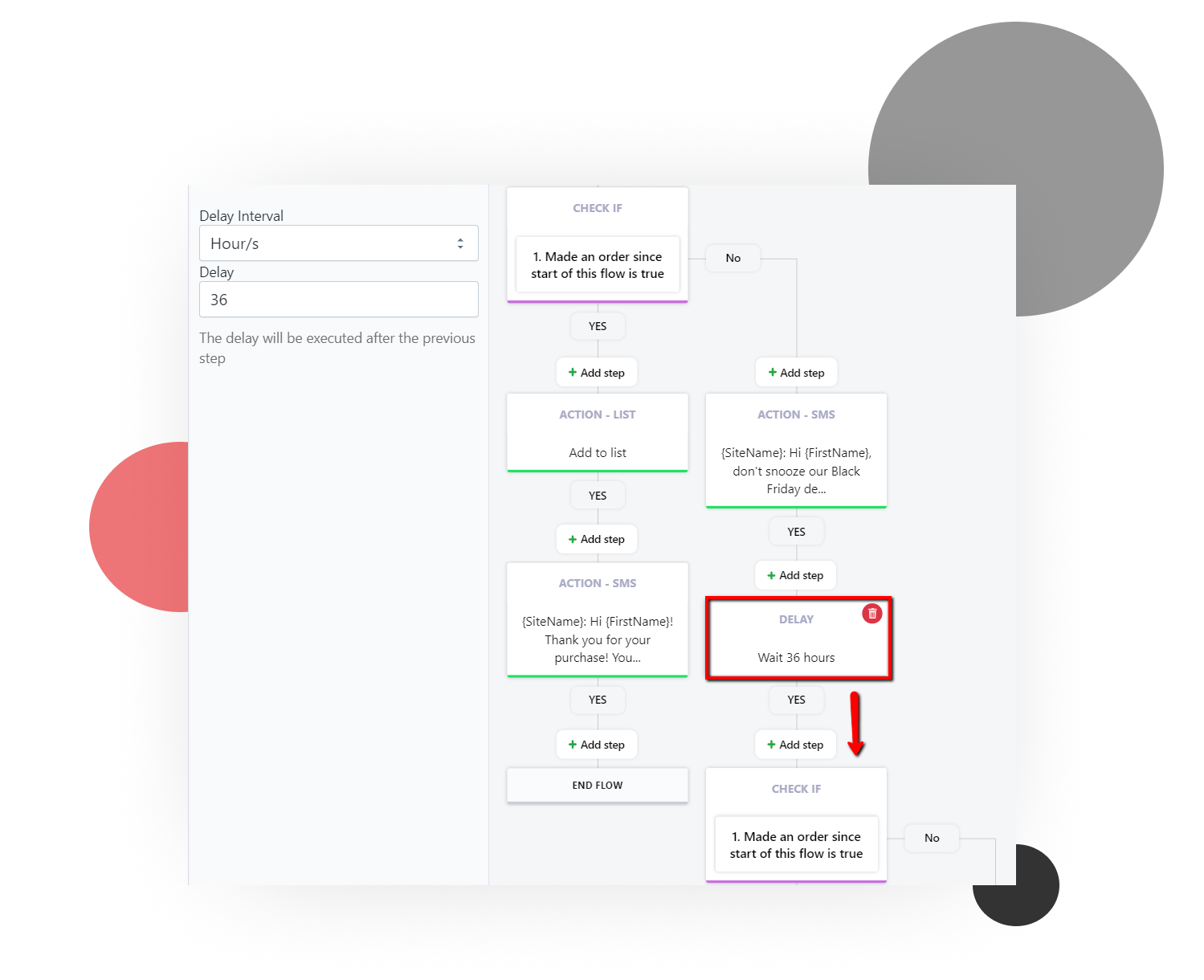 To get the most out of the flow, though, we advise you to also take a closer look at all subscribers who didn't place an order.
Select the Clicked on a link from this flow condition to segment out all customers who were intrigued by your text message offer, but something stopped them from finalizing the purchase. All those you can add to a separate list of potential customers that you can still target with your Black Friday promos. The rest - the ones who didn't buy anything, even after your second SMS, we suggest you either leave be, or target at a later time.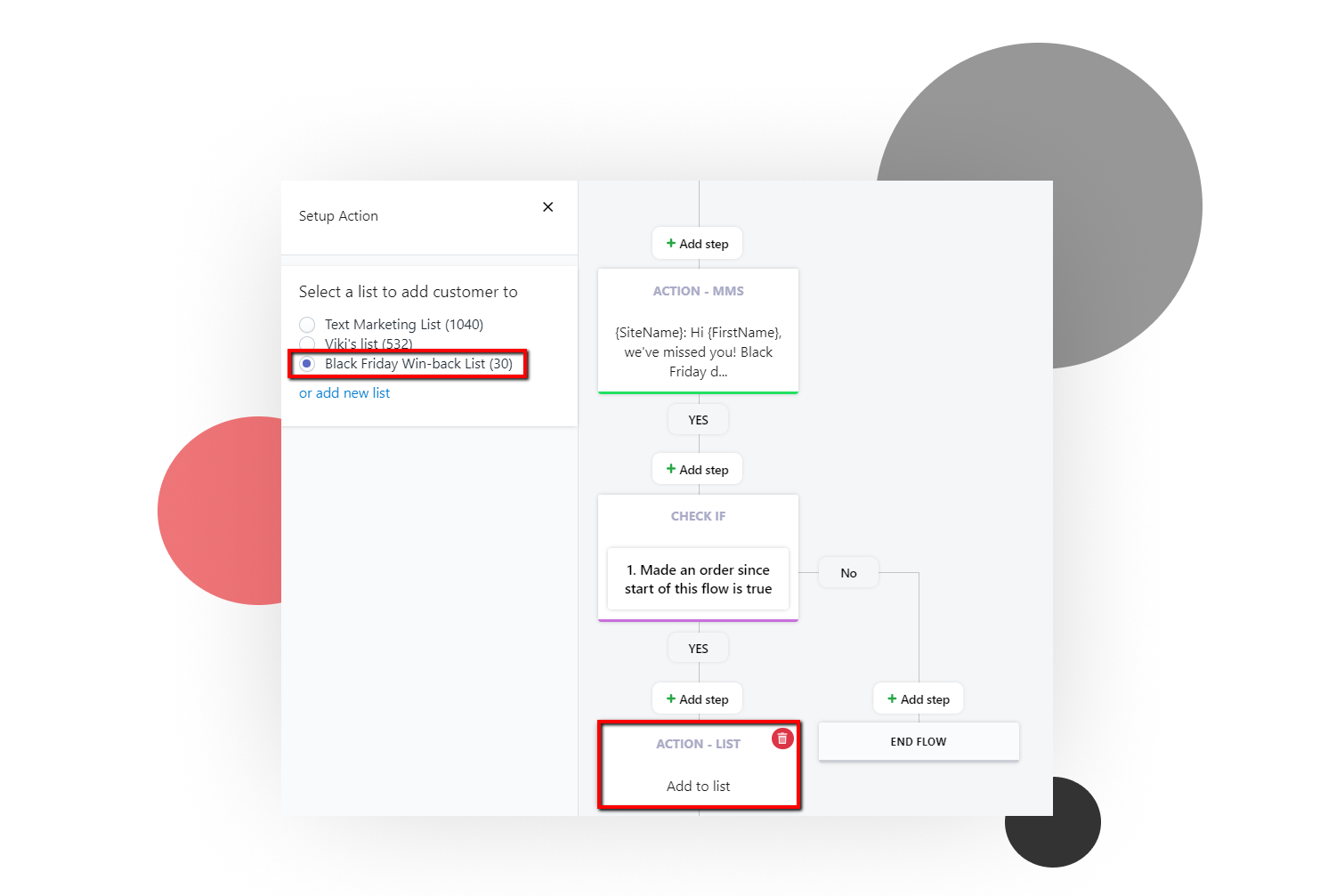 Going back to the customers who did actually take advantage of your offer - you can thank them and add them to your Black Friday list. Even though they needed a bit more time to make up their mind, they still love your brand and will surely appreciate more luscious deals.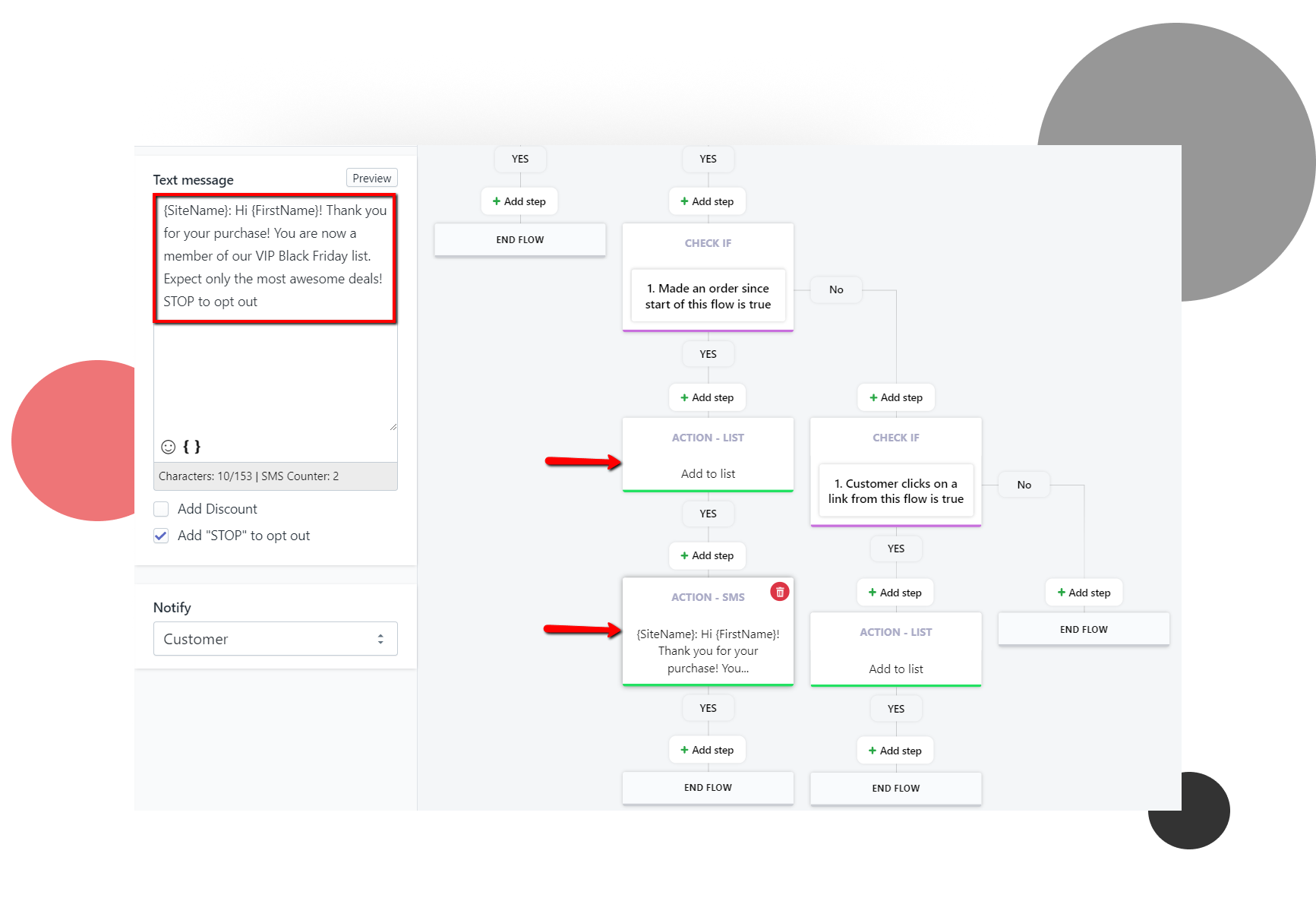 Earn Your Spot Amongst the Winners this Black Friday
It's a widely-known fact that winning back lost customers is far more essential and less costly than acquiring new ones. In fact, to make up for the business you've lost from one repeat customer, you need to earn 9 first-time shoppers.
Winning back customers is a significant and lucrative part of every campaign, and it starts well before the actual launch. Regaining lost customers is indeed a valuable source of sales, and there's no better time to approach it than in the Black Friday window. But hurry up - that window is closing! And don't forget - SMS winback flows are the way to go, especially during such a hectic time period, where every second matters.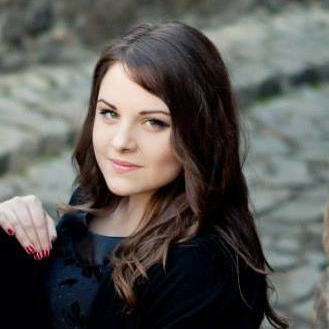 Start growing today
Sign up today and join 90,000+ eCommerce businesses making it big with Yotpo SMSBump