Shopify
Everything you need to know about text marketing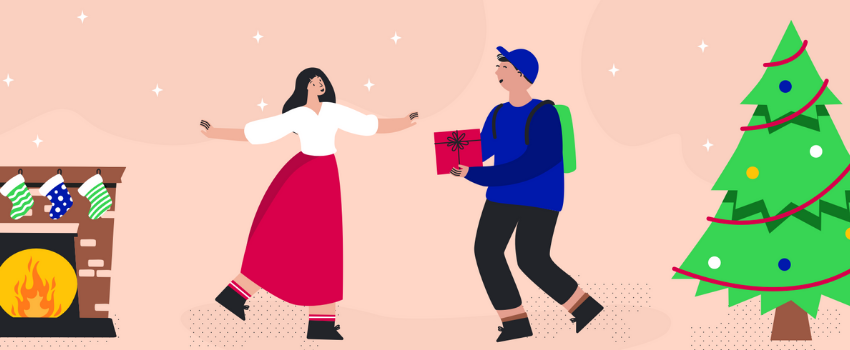 How to Gain Subscribers with a Festive Giveaway
Did you know that Santa Claus is a huge fan of SMSBump? He uses the app each year to surprise everyone on his Nice List with a special gift or two. Follow the steps he outlined below to learn how to launch a Christmas themed giveaway using SMSBump's Shareable Link.
Step 1: Create Your Giveaway List
From the SMSBump menu, navigate to Lists & Segments. Under Type select List and give your list a name. This is where your new subscribers and contestants will be stored. Click on Create to save your list.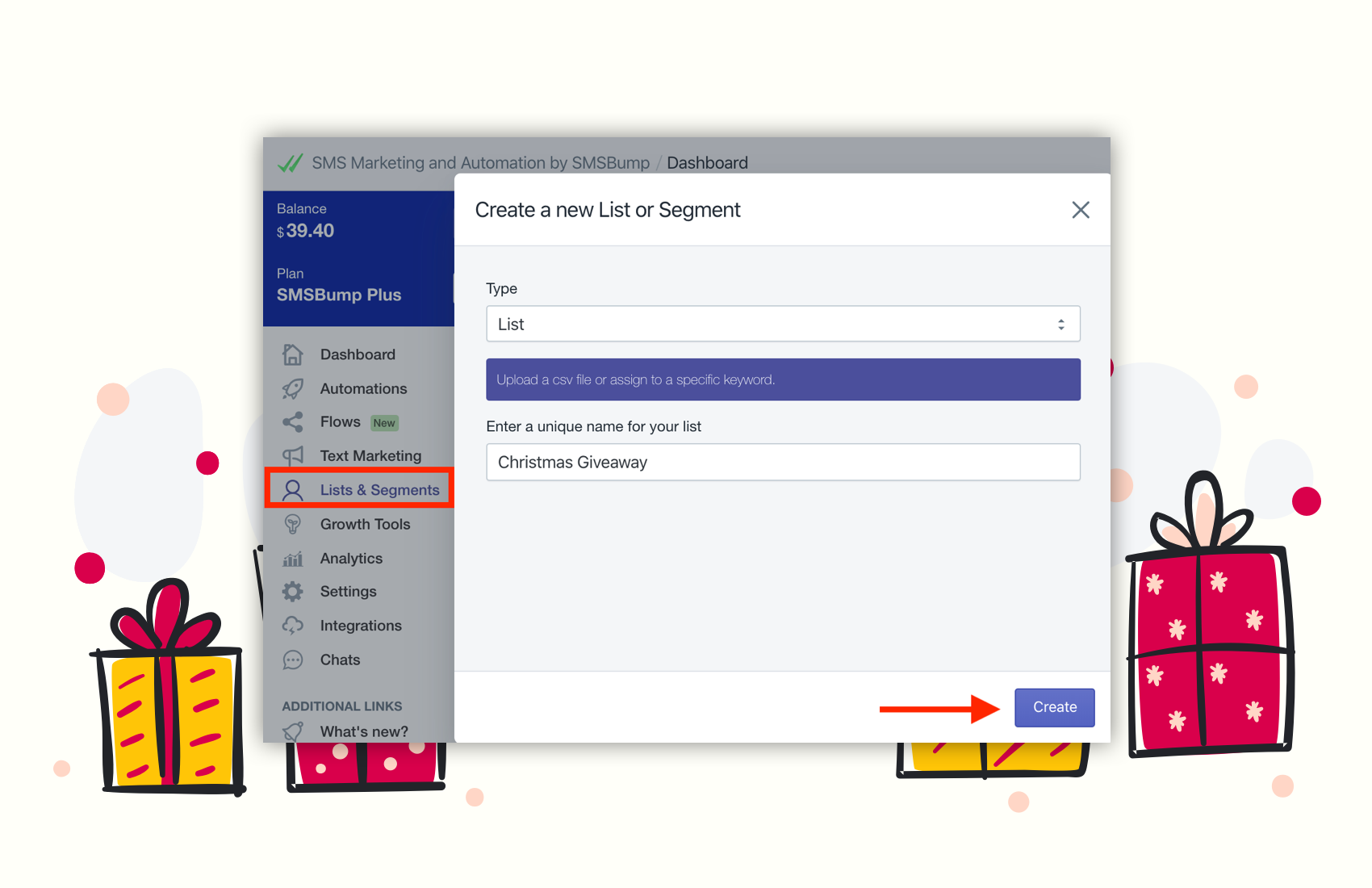 Step 2: Build a Shareable Subscribe Link
From the side menu, click on Growth Tools and then the Get Started button below Shareable Subscribe Link. You will use the link to promote the giveaway on your site and social media, in order to gain maximum subscribers.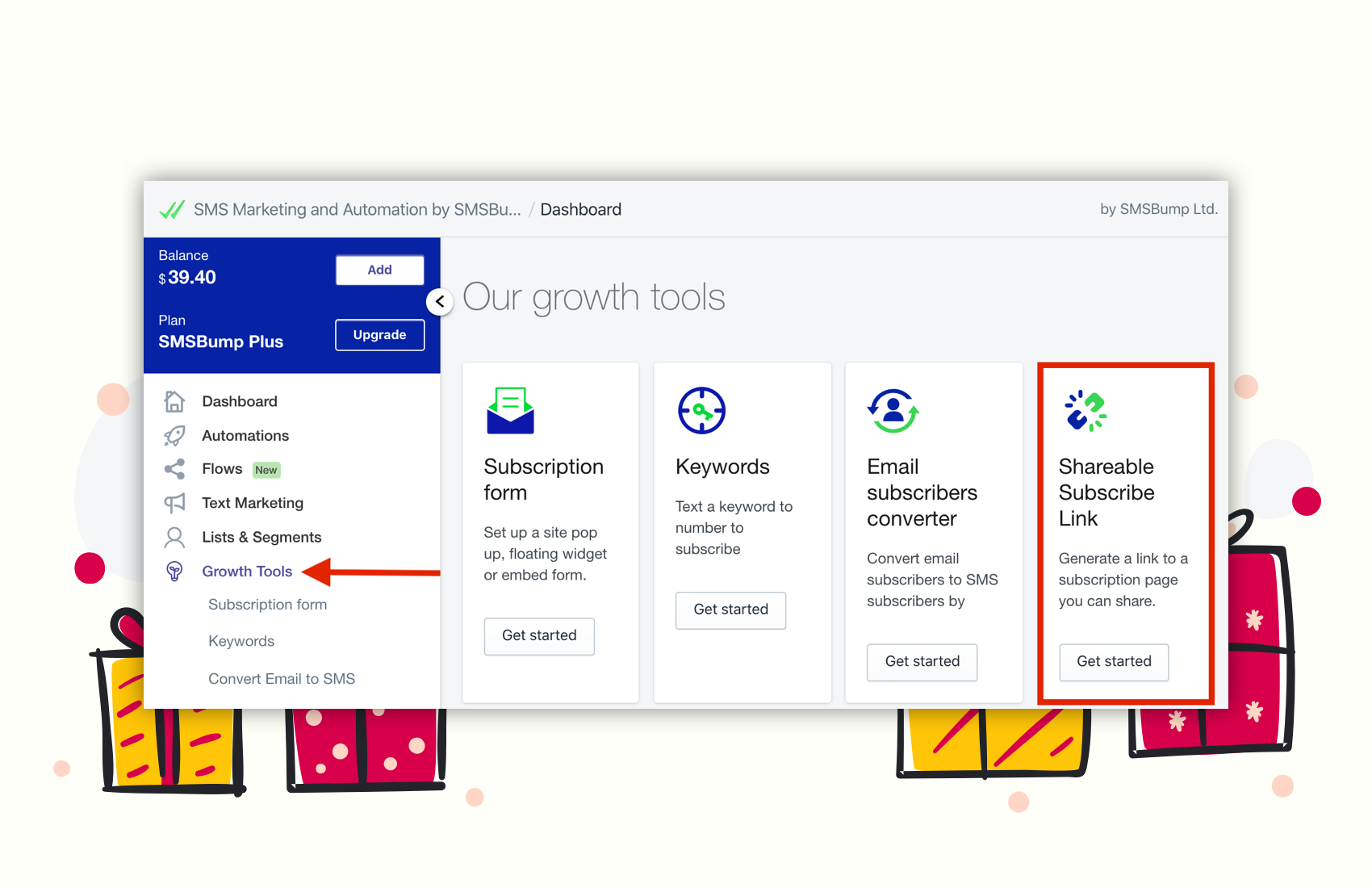 Step 3: Configure the Details
Select your destination list where subscribers will be stored. At present, it will of course be empty, but as soon as a new subscriber joins the giveaway your list will start growing. Then, you can enter a slug for your page, and click on create link to confirm the creation of your new shareable link and its subscription page.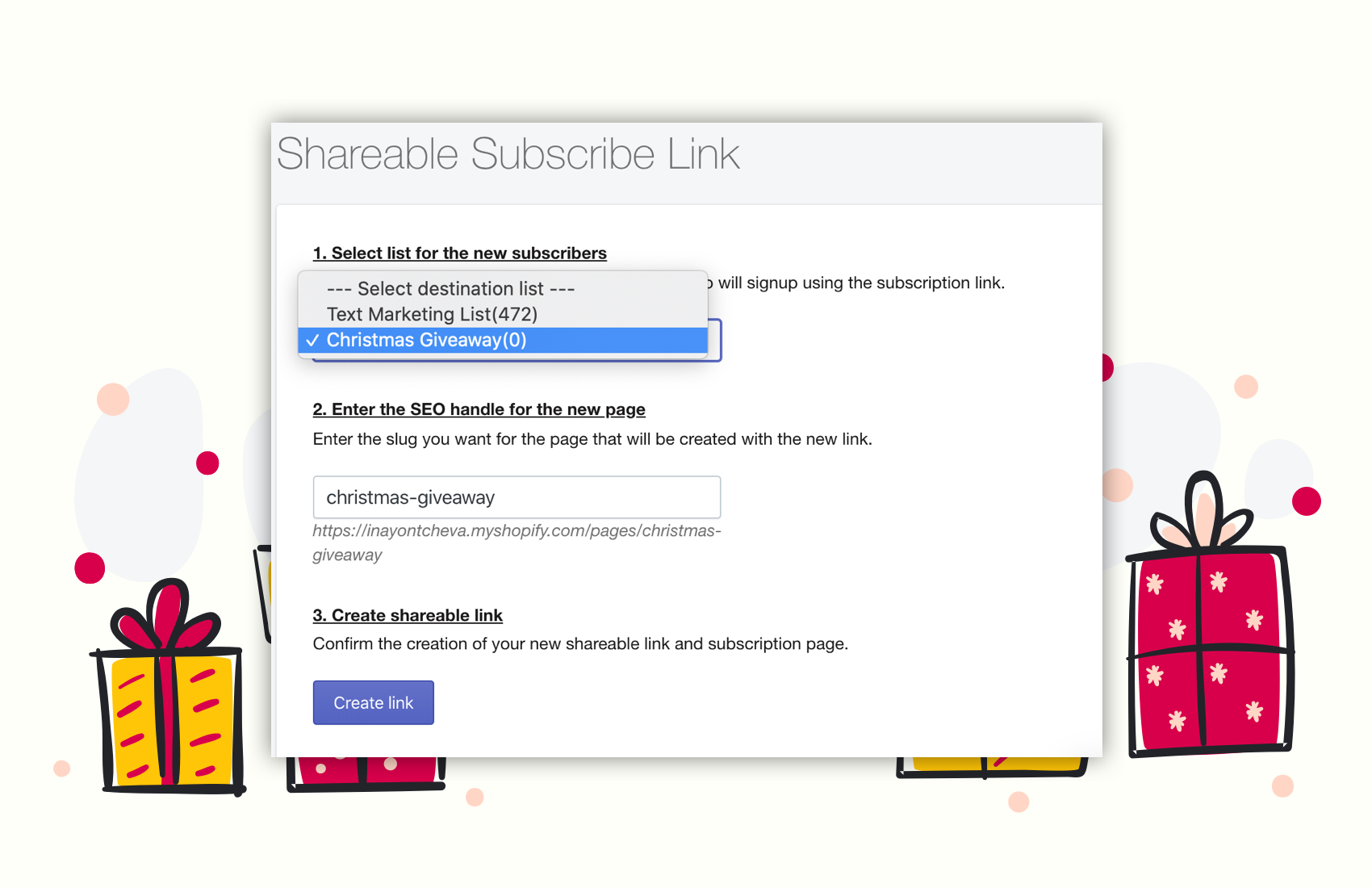 Step 4: It's a Success!
Congrats! Your link has successfully been created. You are now ready to edit the content and style of the subscription page it will lead your customers to.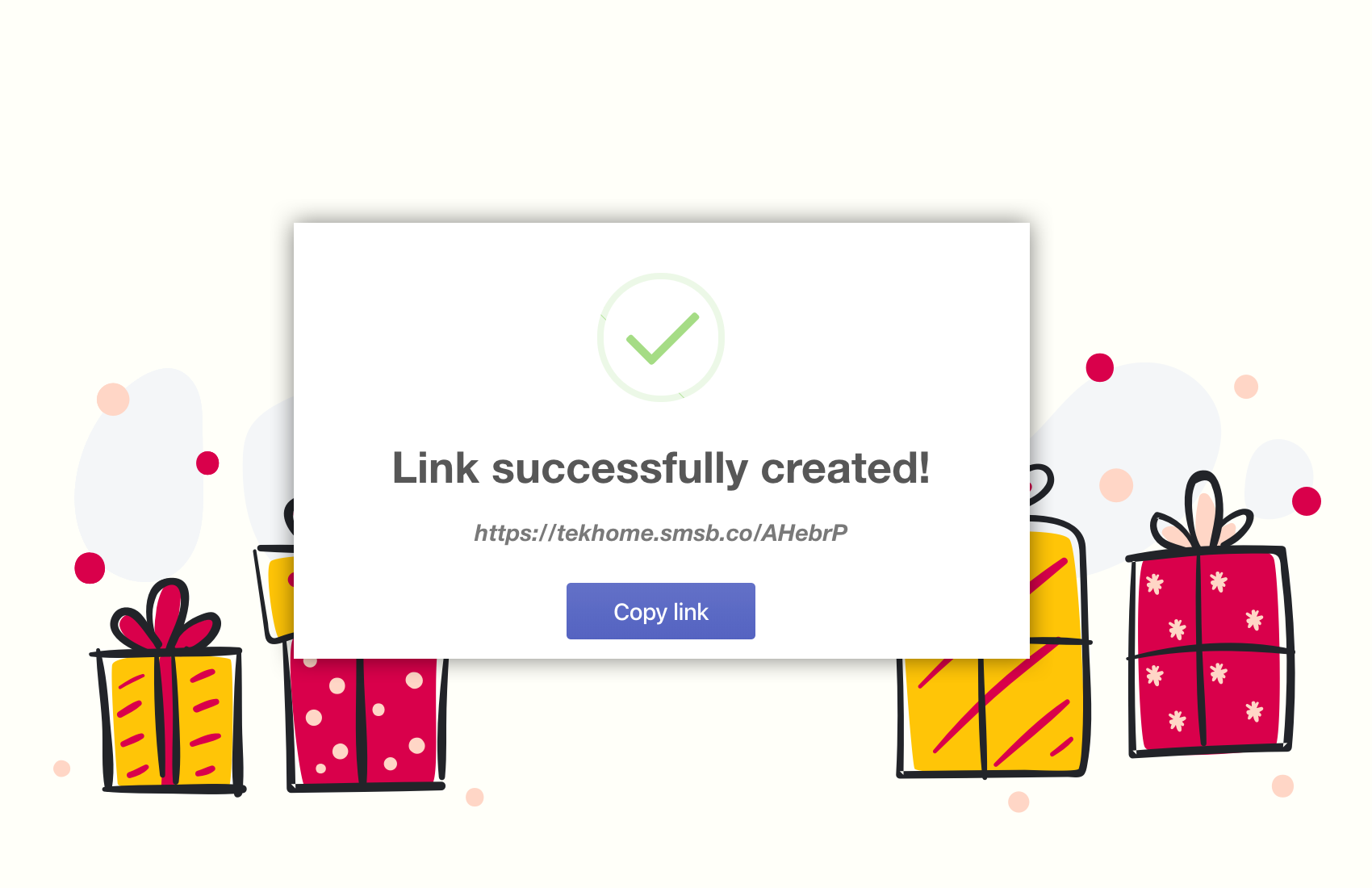 Step 5: Tracking Page Clicks and Subscribers
Under the History tab you will see a list of all shareable subscription links you've created. You'll be able to track how many customers clicked on your link as well as how many subscribed from it. Click on edit page next to your giveaway page to display the subscription page editor.

Step 6: Start Editing
You've reached the most exciting step — editing your giveaway page! First, name your page by typing it under the Title field. Then, edit the content of your page. Make sure to attach an engaging visual with a strong CTA. Below it, you should include a short phrase encouraging customers to subscribe to your SMS club in order to be entered in the giveaway. They'll be able to select their country from a dropdown menu and type in their phone number. When they click on the Confirm Subscription button, they officially become subscribers and are entered for a chance to win your giveaway.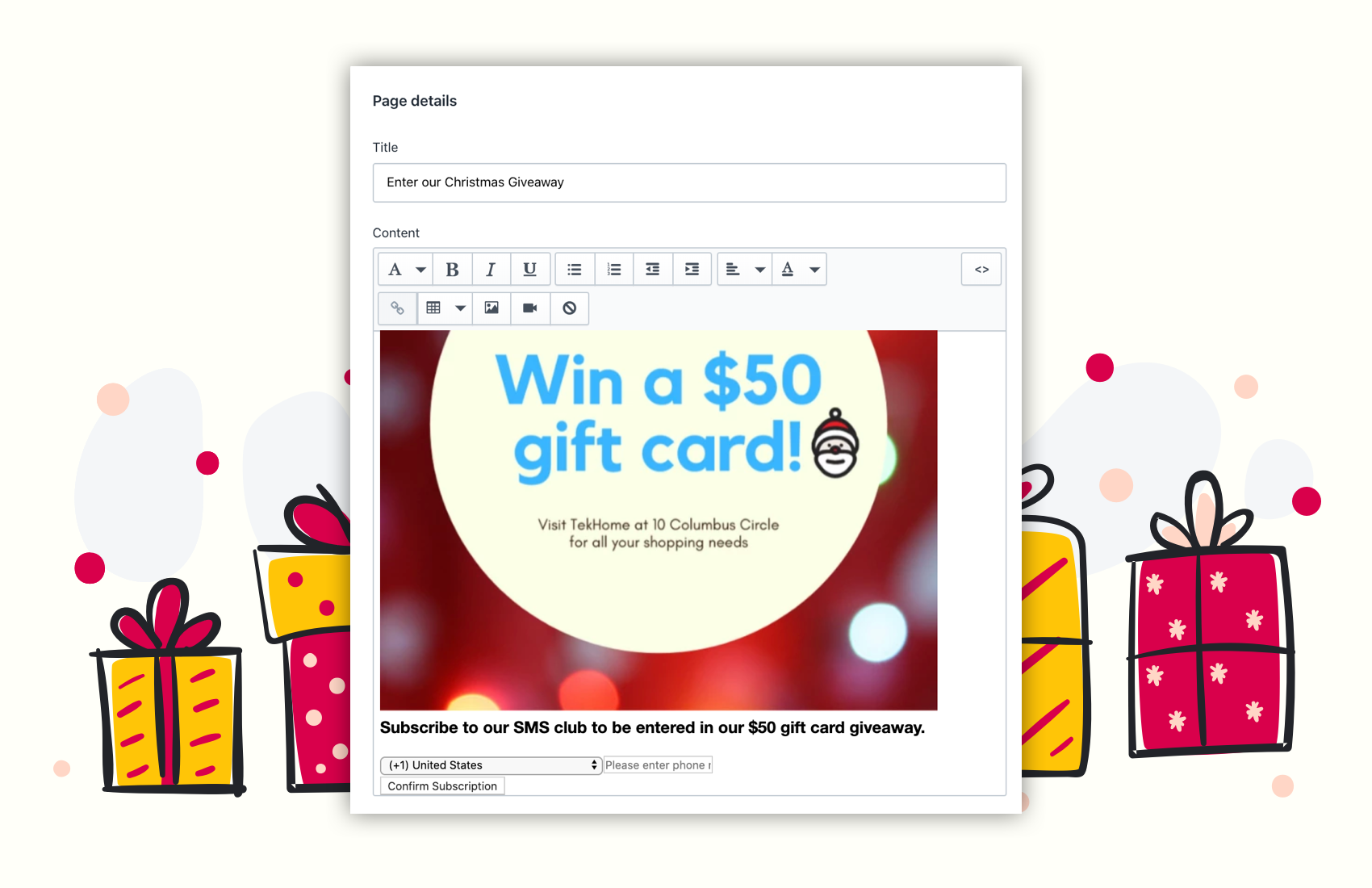 Step 7: Preview Your Page
Click on View Page to preview how your page will appear on your store's site. Once you are happy with how it looks, click on Save to publish it.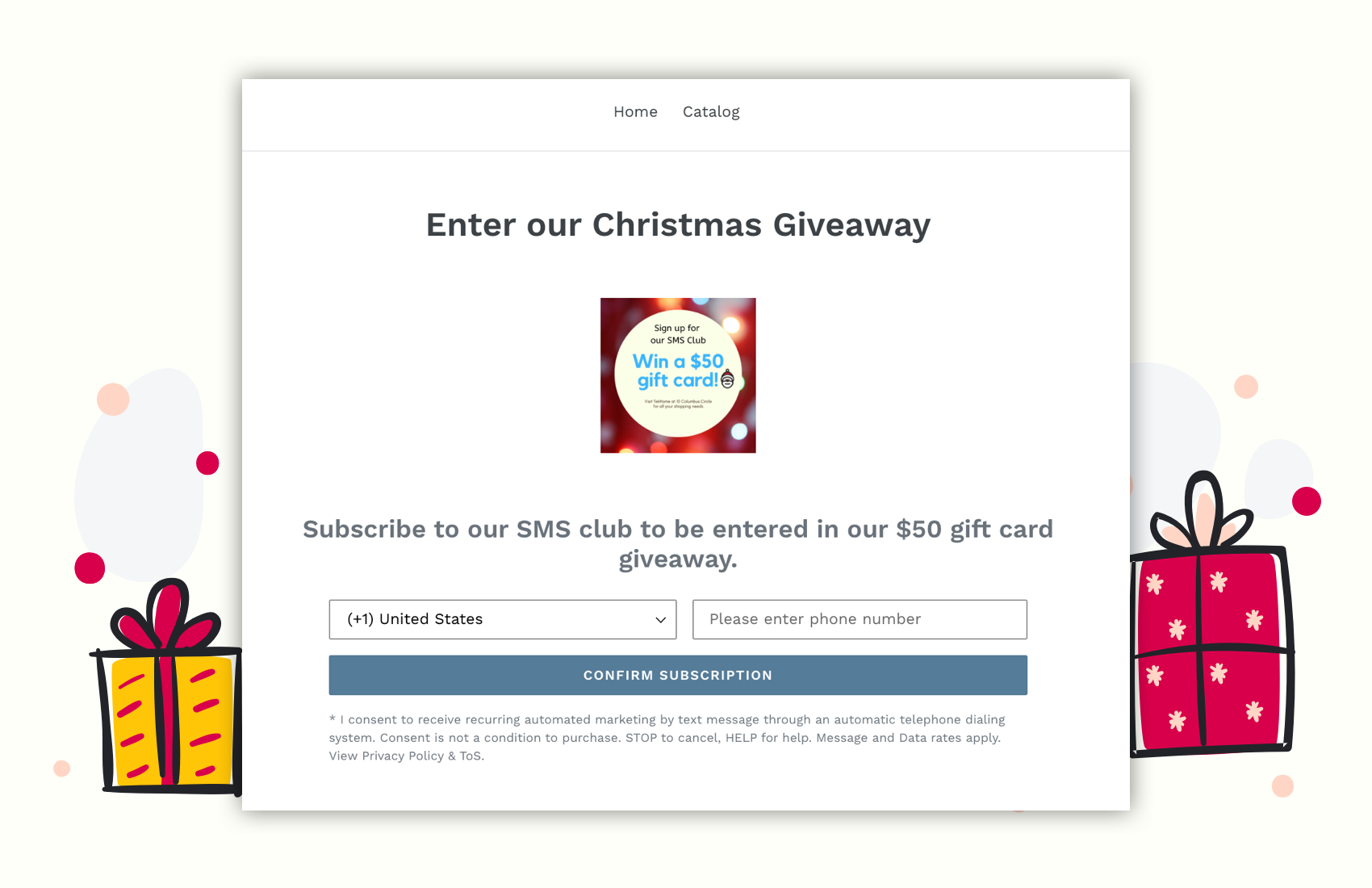 Step 8: Start Sharing!
The best way to accelerate your subscriber growth is by sharing your giveaway page on social media. You can include the same image, along with some festive text that grabs attention. For a Facebook post you could write something like:
Santa's helpers made a giveaway! Sign up for our SMS Club using this link and you'll have the chance to win a $50 gift card! www.tekhome/pages/christmas-giveaway


Step 9: Choose a Winner
After you are happy with the amount of subscribers you've gained in your list, you can stop the giveaway and select a winner. In order for it to be random, you can enter the names of contestants in a random picker tool like this one. Send a personalized SMS to the winner along with their gift coupon code redeemable at checkout.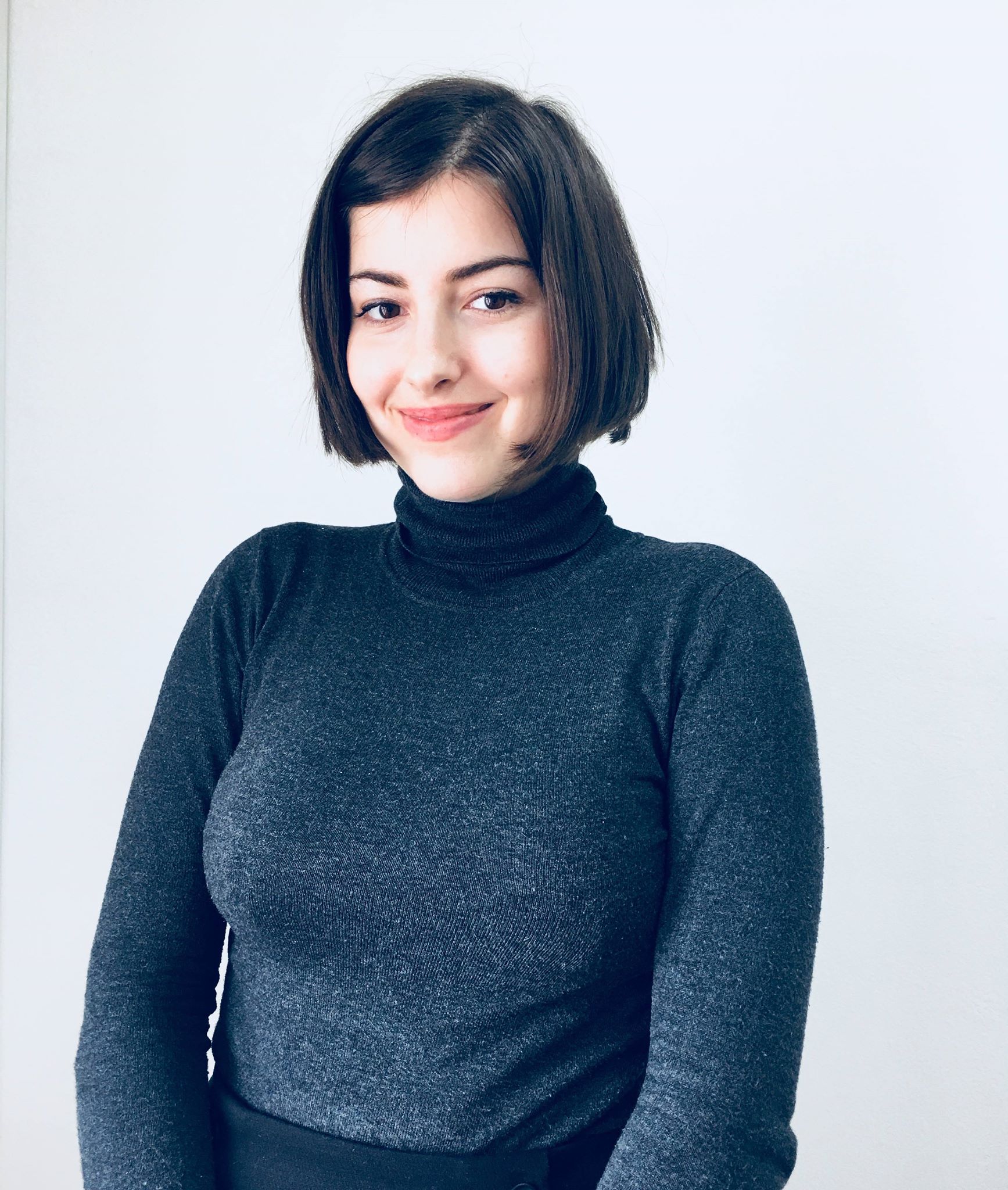 Ina Iontcheva
Ina is a Content Creator at SMSBump. Apart from writing, she enjoys traveling, trying out new recipes and playing the guitar.
Start growing today
Sign up today and join 50 000+ eCommerce businesses making it big with SMSBump