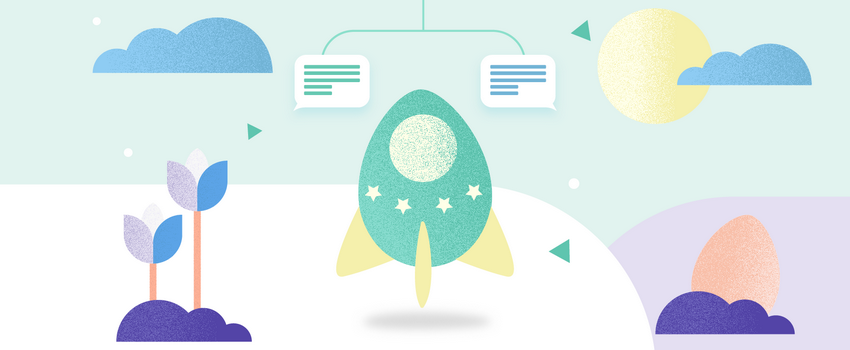 Easter Flows to Drive Your Sales on Autopilot
Easter is the time of year when store owners should go all-in on their marketing efforts, exclusive offers, and especially - interaction with customers.

Automating these processes could come in handy during hectic periods like big retail holidays. And as you know - SMSBump specializes in providing merchants with all the necessary means to set their text marketing on autopilot.

In this article, we would like to direct your attention to one of our most effective tools - the SMS Flows, that will help you never miss to greet a new customer, inform them if they forgot to complete an order, or every once in a while - check on them to see if they are still around. And, of course - all of this is fully automated.

We've prepared 3 powerful SMS Flows that will help you automate your entire sales funnel this Easter and ensure the success of your holiday marketing campaigns.
Welcome Flow
To maximize sales this Easter, you should aim to turn every new subscriber into a customer right away.

The Welcome flow allows you to do precisely this. This first interaction is crucial and gives new subscribers a sense of trust. Still, it might take some time for them to take the leap and make an order, so let them take their time. In 5 days (or so), check in and see if they did, in fact, shop from you.
To give them an additional nudge, you can also offer a small incentive to give them the confidence they will be getting the absolute best from you sent straight to their phone.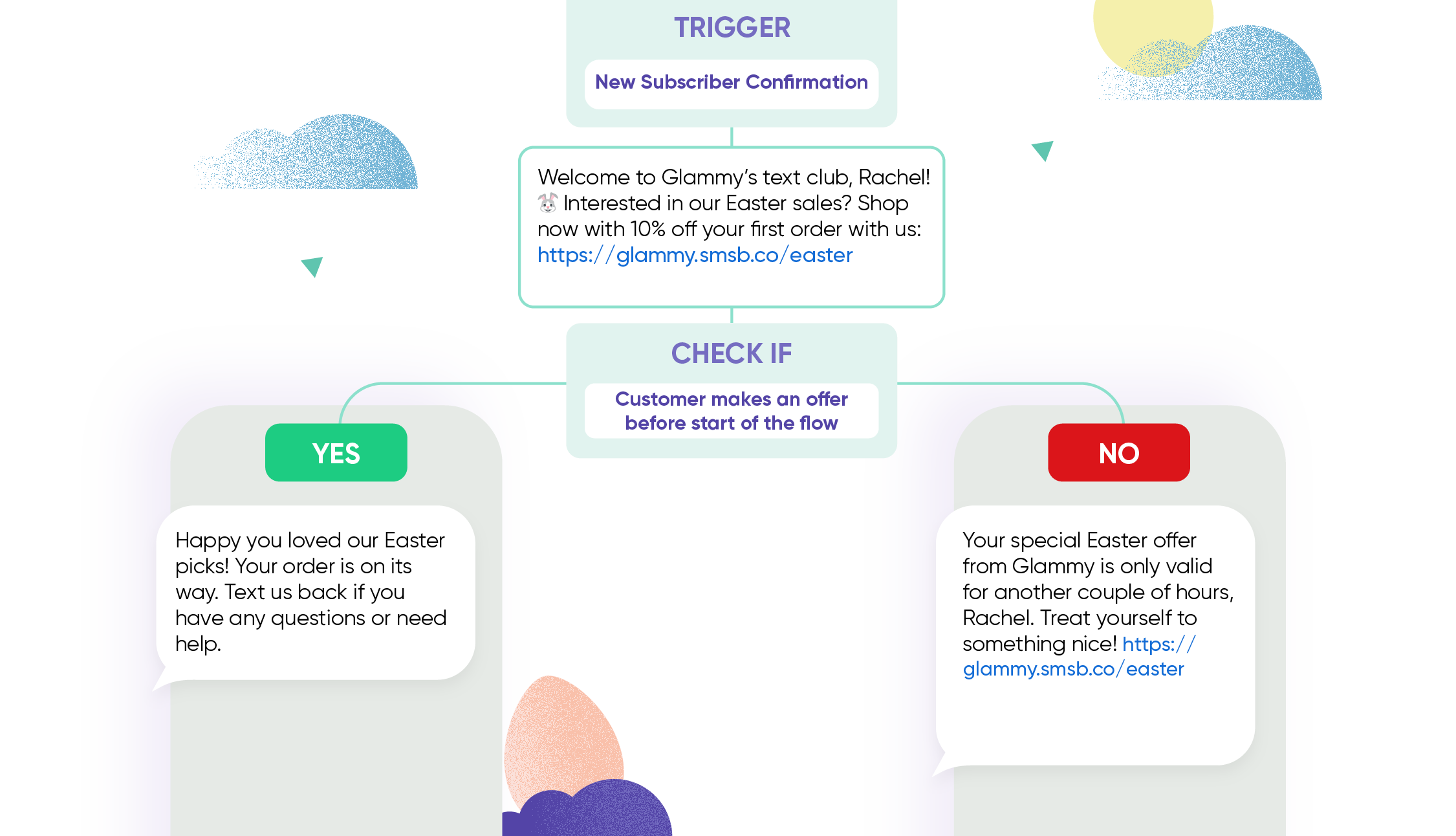 Did you get some new customers? Great! The ball is in your court again.

Customers expect to get a confirmation that their order was received, sent, or otherwise. They'd also want to know if there were any changes to the shipping or delivery. Make sure to let your customers know of any transactional updates so you maintain an open and transparent communication even past the purchase. It's more important than you think!

Notice the little "Text us back" addition? The "us" in that sentence makes customers feel like they are talking to a real person and gives the message a truly personal touch.

Do you have some subscribers that are still deliberating your offer? Nudge them gently again, and remind them they have an excellent Easter deal waiting for them just at a click of a button. Mention the upcoming holiday and that they deserve something sweet to lift their spirits.

Winback Flow
Big retail events are a great reason to remember your old customers who might have not been active recently. They already know your brand, have probably made an order or two, so all you need to do is find where the connection fell through and repair it.

The flow you have available in your SMSBump account will automatically reach out to customers who haven't purchased in the last 30 days - not too long ago for them to forget about you, yet not too soon either. Additionally, to make this winback strategy even more successful, we've configured a second filter to differentiate between customers with a total order value of $100 or more and those with less than that. This way, your high-value (but inactive) customers will get your best Easter deals, hopefully, enticing enough for them to return.
To grab the attention of those who have done more business with you, we set up the flow to send a cute Easter-inspired MMS with a sweet discount of 10%. And an emoji - for additional flair. With these customers, you should give your absolute best because you don't want to miss out on reengaging them since you've already gotten their attention once before.

We will send a special treat to the rest of the inactive customers, just not as juicy and a much simpler (but still effective) SMS. This way, you'd minimize your losses if they don't decide to take your offer.

Like with the previous flow - give your inactive customers some time to deliberate. A delay of 5 days should be plenty. However, if you happen to be launching this closer to Easter and have less time to spare, 2 or 3 days will also do wonders.

We then have the flow check who didn't make a purchase since its start, and we aim for the second time.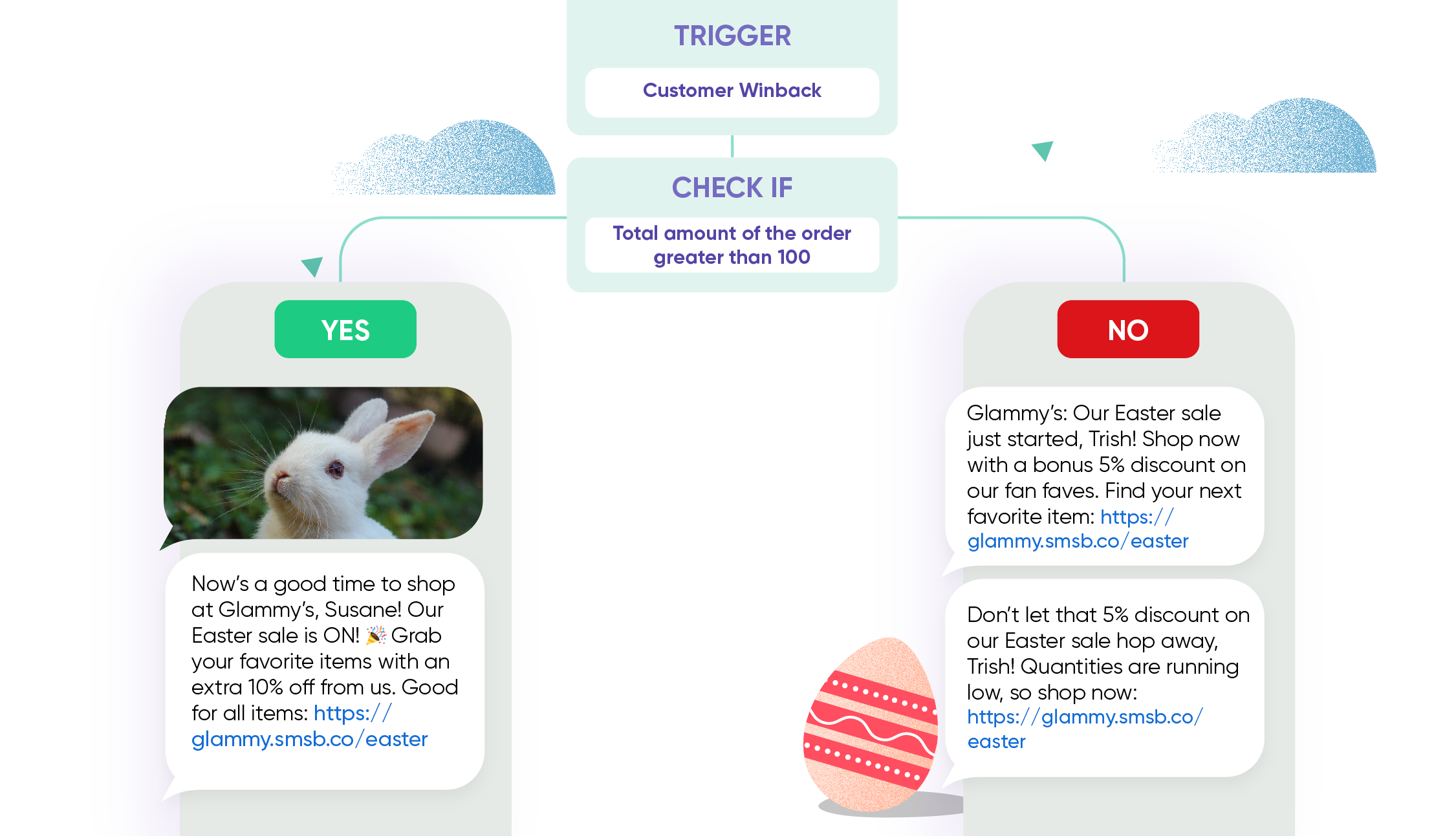 As you can see, we are not bumping the discount with this second message; we are simply reminding them that it's still available and they'd be wrong not to take it.

Pro tip: If you are up for bigger sales, try and upsell them in the second step. Instead of simply reminding them of the existing offer, up your own offer and show them you really want them back as a customer.

Speaking of upselling…
Upsell Flow
When you set this flow up, it will trigger if somebody makes a purchase and will keep the conversation going.

It is good thinking to encourage additional business from shoppers who are willing to spend more, hence why the first filter we've set up is to check if the order value was more than $200. This way, you'd be able to provide better offers to your higher-spending customers but still stimulate the rest.
Our next step is to look through all customers who spent less than $200 but might have made more than just 1 purchase, i.e., our loyal customers. Sifting them out and providing them with a special discount is key as it actually costs a business 5-25% more to acquire new customers than it does to retain existing ones. And in the long run, this makes loyal customers more precious to the business than one-time high-value buys.
Still, with competition on the rise and with acquisition costs increasing, every order counts. Don't skip on those who might have one or two, lower-value orders. This way, you'd be taking good care of your entire array of shoppers.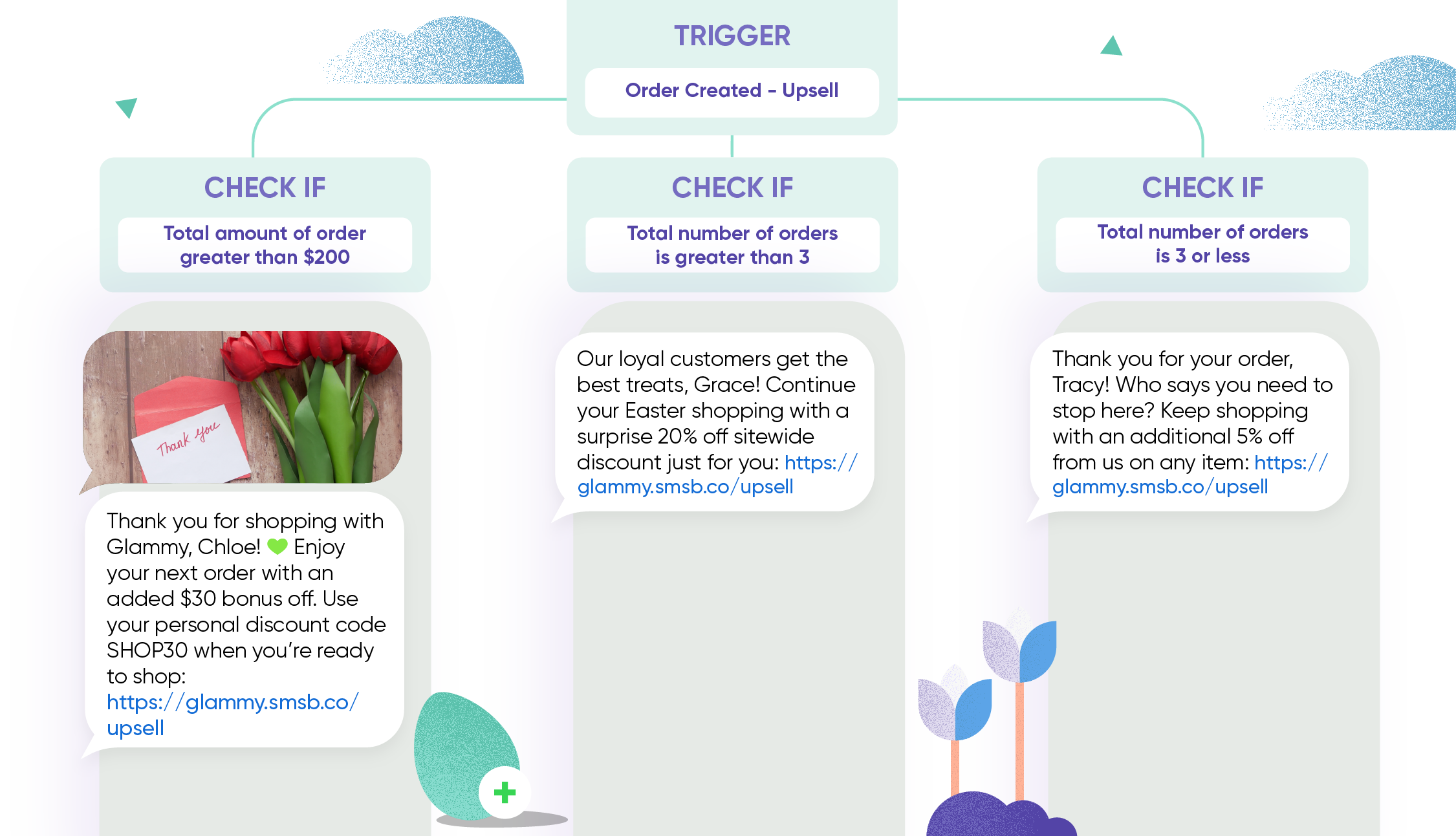 Additional remark: to maximize the effect of your upsell flow, you can consider adding a follow-up reminder. Send it a day later to give customers some downtime, but also ensure you're still fresh in their memory. Upsell offers are usually something shoppers need to deliberate a bit more, as they come more unexpectedly and may require some thinking and budgeting, so a quick reminder might just be the thing that will tip them over the edge and get them to purchase.

One Last Thing From Us…
We know you are probably excited to try these but hear us out: make sure to activate your flows accordingly and spread them out. As we already said - it is crucial to start your Easter campaign early. For instance, enable your Winback flow at least three weeks before the holiday, so you get those inactive customers in your funnel in time for your big sales. On the other hand, the Welcome flow you can enable the moment you give your store an Easter vibe and begin collecting subscribers who are specifically after your Easter deals. And finally, the Upsell flow is what comes last and can be put to work on the day of your campaign launch. After all, it will only send text messages out once customers start placing orders.

Once you enable a flow, you can check out its performance from the detailed Analytics that come with every step, and based on that data - make changes and improvements to boost them.
If you want to further boost your results this Easter and make your sales bloom, check our 4-step Strategy SMS Guide and try out some of our 14 actionable SMS templates. Happy texting!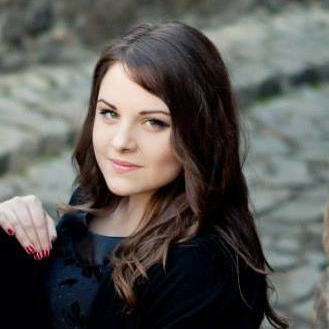 Start growing today
Sign up today and join 90,000+ eCommerce businesses making it big with Yotpo SMSBump