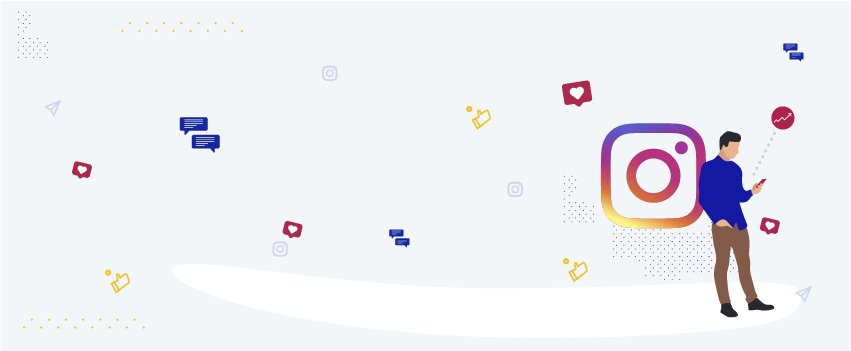 3 Ways to Use Instagram and Boost Engagement this Halloween
It's been 10 years since the launch of Instagram - a social media channel that became so popular over time that it started shaping the world around us.
We now use the word "selfie" on a daily basis, we follow at least a few "influencers" to keep up on the latest trends in fashion, beauty and self-care. We find it hard to even remember the time when our lives were offline and no one cared about the arrangement of food on plates.
With over 1 billion people using the social network on a monthly basis it is not surprising that brands were quick to follow. In an attempt to reach shoppers exactly where they are - on Instagram - businesses keep investing in their social presence and engagement strategies.
To celebrate the anniversary of one of the biggest social media platforms we have prepared a 3-step guide for brands on how to use Instagram to boost engagement. And all this just in time for the upcoming Halloween!
Use Instagram to Collect Subscribers
If you are looking for an easy, yet effective way to grow your subscribers - Instagram is the right place for you. With its many new cool features, interactive interface and devoted audience it is the obvious choice for brands like yours that want to leverage their social media channels and actively engage with their followers on a more personal level.
Plan a special Halloween-themed Instagram campaign and offer a small incentive to the people who agree to receive text marketing messages from you. It could be anything from a $5 gift voucher or a 10% discount of their next purchase at your store, all the way to free shipping or a sneak peek into your new holiday gift guide. Another great option would be to launch an exclusive giveaway with appealing prizes for some of your new subscribers (chosen randomly).
Set an engaging spooky teaser for your promotion and watch your subscriber list grow.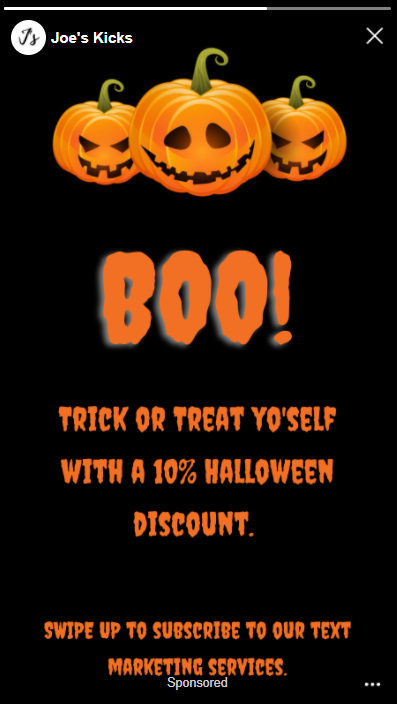 The easiest way to achieve that is with the help of SMSBump's shareable subscribe link. Use it in some of your IG stories. When your Instagram followers swipe up they will be redirected to a designated landing page where they will fill in their phone number and agree to receive text messages from you in the future. Quick, easy and effective!
If you want to amplify the effect of these campaigns, or if your follower base is not that strong yet, you can always invest some of your budget in IG ads using once again a shareable subscribe link. Collect these new opt-ins in a separate list and target them later on with personalized offers and deals.
And in the spirit of the upcoming Halloween we have prepared a real treat for you that will make collecting subscribers via Instagram a truly seamless experience. Just in time of the busy season ahead of us… Check your emails in the following weeks to find out more details :)
Use Instagram to Collect UGC
If you remember - Instagram started as a place for breathtaking photos. People shared their #OOTD (outfit of the day), photos of avocado toasts and perfect snapshots of exotic destinations. And now, more than ever - product recommendations and reviews. It doesn't matter if it is about favorite make-up foundation or delicious recipes for gingerbread Halloween cookies - people are there to share!
So what's in it for brands? Why not use the upcoming wave of spooky Halloween-themed content that will flood our IG feeds and try to collect some valuable content from your audience? Stats show that shoppers who see UGC (user-generated content) on a brand's site convert at a 161% higher rate than those who don't. Displaying reviews of your products helps your customers make an informed decision, builds trust and enhances their overall experience.
Yotpo's UGC innovative solution helps brands bring top-performing Instagram experiences to their online stores. You can tag customers' photos and showcase them in curated visual galleries at high-converting touch points along the buyer journey - on your home page, on a particular product page or at checkout.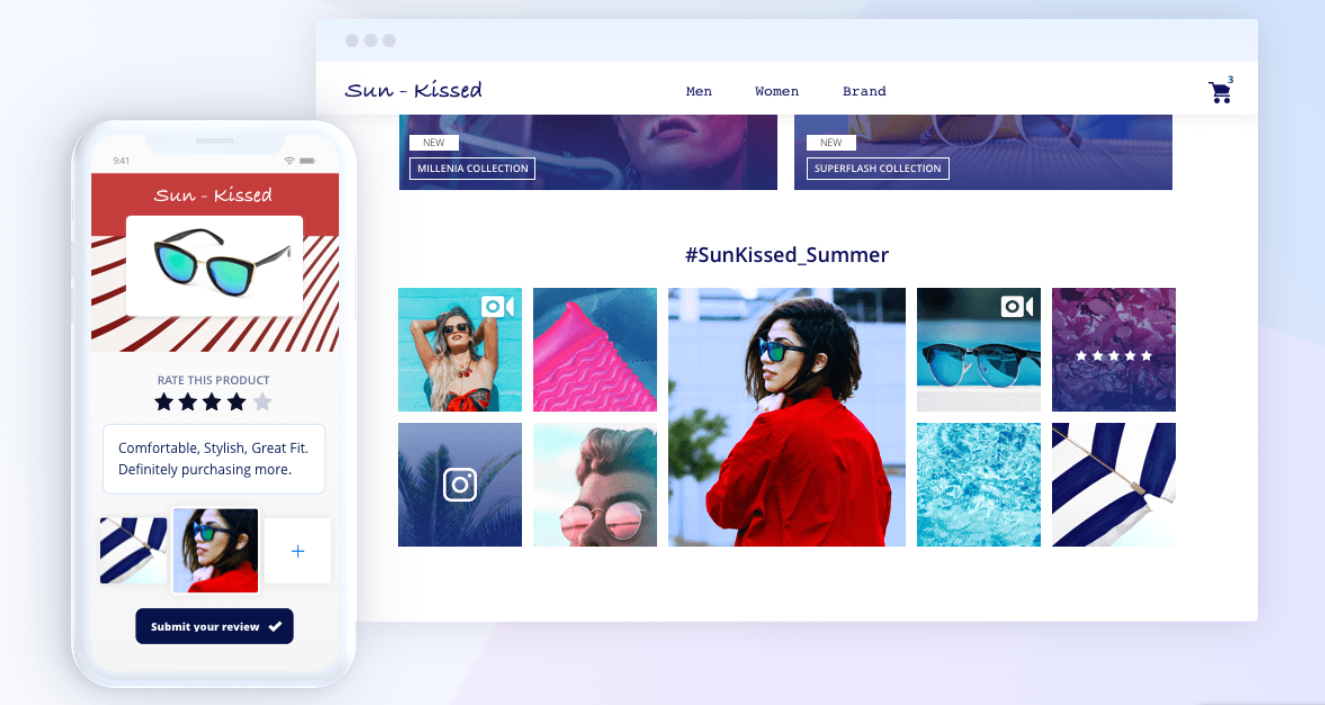 Combine this with innovative curation filters, AI-powered image processing assistant, a dynamic gallery auto-synced to your Instagram account and multiple integrations with leading influencer platforms, and you'll have everything you need to take your social media marketing to a whole new level. And to make sure you are in full compliance, Yotpo's UGC tool allows you to request and secure rights to customer content with a single click.
User-generated content in the form of photos, videos or reviews helps merchants interact with customers on a deeper level, boosts brand awareness and enriches shoppers' experience. The upcoming Halloween is the perfect occasion for brands to try out new strategies and use Instagram to collect valuable content and increase engagement.
Use Instagram to Boost Brand Awareness
Do you remember how Instagram became popular overnight when it launched just 10 years ago? It was THE place to enjoy stunning photos, follow and worship the seemingly perfect-shaped, no-pores, 24/7-good-looking IG models. And of course: get one swipe closer to your favorite celebrities. Instagram created a whole new profession: being a full-time influencer.
Influencer (/ˈɪnflʊənsə/) - noun - a person or thing that influences another.
Influencer (in Marketing) - a person with the ability to influence potential buyers of a product or service by promoting or recommending the items on social media.
So it's like a product recommendation, but on steroids. Imagine getting a positive review of a health supplement, but instead from a good looking colleague from your office, it comes from an award winning fitness model you follow closely on Instagram. Would you consider buying it?
Following the trends brands invest a lot of money and efforts into building long-lasting partnerships with influencers. Basically it is a win-win situation. Businesses get their products or services advertised to broader audiences, while influencers get paid for their active social media presence and engagement.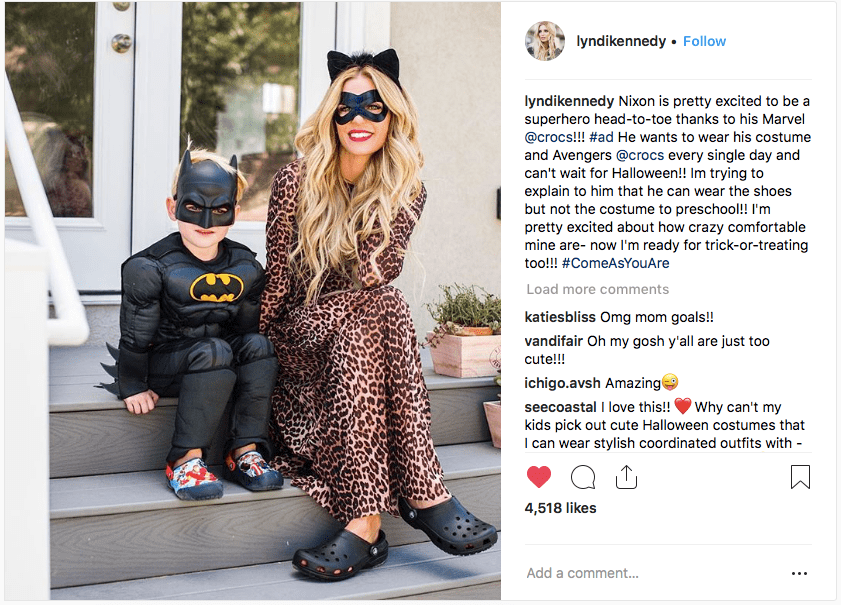 If you want to market your products to new audiences and communities, Instagram influencers are a great way of doing so. Just make sure their public image and style match your brand voice. Offer them a long lasting partnership collaboration as an affiliate to each lead they generate or agree on a fixed budget. Brands can engage influencers to organize a holiday giveaway, show product unboxing or participate in special events or charity initiatives.
With the help of influencer marketing businesses can use the power of Instagram to reach new audiences and boost brand awareness.
And since we are talking about social media channels, you might be curious to find out that one of the top Halloween trends this year will be to dress… as a hot hand sanitizer. No comment on that!
Hallo-Winning
This was our quick guide on how to use social media (and Instagram in particular) around Halloween to gather subscribers, engage with new audiences, collect user-generated content, increase conversions and boost brand awareness.
Lots of brands owe their overnight success to the rise of the IG platform and since this is an important milestone, let's take a look at its 25 most memorable moments of all time.
Happy 10-year anniversary, Instagram!
Mariya Arabadzhieva Todorova
Start growing today
Sign up today and join 90,000+ eCommerce businesses making it big with Yotpo SMSBump