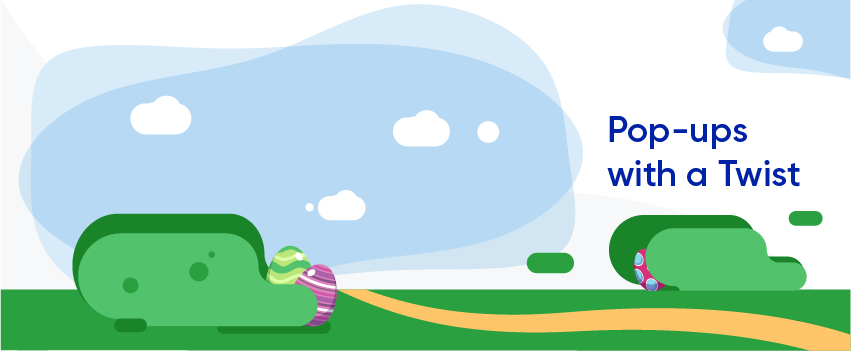 Easter Pop-ups to Fill Your Basket Up with New Subscribers
Birds are chirping, flowers are blooming, and the Easter Bunny just hopped by. Everything is coming out for new life! And while we can't really enjoy it ourselves, you can bring the spring spirit to your online store!

Easter is the perfect time to revitalize your website and make it pop with some vibrant colors, invigorating copy and sparkling offers. We are here to inspire you to do just that!

With these 8 desktop & mobile pop-ups you will welcome the season (and loads of new subscribers) to your store. Your visitors will lighten up at the sight of the luscious deals you're offering just in exchange for their sacred digits. (Their phone number, that is.)

Besides our ready-made banner templates, we are going to let you in on our secret recipe to create an effective pop-up that will win your more subscribers! With the great Easter campaign you have planned, you surely want to add some numbers to your SMS marketing list, don't you?
Pop-up #1: The Easter Bunny Special

This pop-up has a more basic design, with grey and brown as predominant colors, making it perfect for stores which sell home appliances, kitchen gadgets and other products that serve household functions.

As the copy indicates subscribers will not only get offers but tips and suggestions as well, this pop-up could be great for stores that sell hand-crafted products, and overall any business that is focused on DIY projects.

Still, as it is an Easter pop-up, we of course included one of the most recognizable characters, related to this holiday, the Easter Bunny: an additional visual reminder that the day is soon approaching. Combined with a copy that both builds anticipation (with the headline reading "Easter is coming!"), but also has a clear call to action, this banner is effective but not in a pushy way.

Since it is more of a greet-in pop-up, you can have it display either on your homepage, or any other page within your store. However, because you aren't offering something concrete right away (like $5 off your next order, free shipping etc.), make sure to allow your new visitors some time to check out your website, scroll through it and get to know you before you ask them to subscribe.

Pro Tip: just make sure to set it up so the pop-up doesn't show again if the visitor closed it once. Obviously, they are not interested and bombarding them with it again and again, might push them to exit your store altogether.

Pop-up #2: The "You can't miss it" Easter Bunny

The second pop-up we prepared for the more adventurous and playful stores, which like to attract visitors with eye-grabbing designs and bright colors. These could range from toy stores, decoration, renovation and DYI shops, to baby product retailers, and even generic stores, selling all sorts of everyday smart gadgets.

Because the design is more on-focus here, we made the copy very straightforward and simple to balance it out.

The headline is to-the-point, telling visitors that if they subscribe, they will always get great offers without a doubt, with the first one coming up right after they enter their phone number. It also gives site guests a sense of exclusivity, as you are inviting them to be part of a special text marketing club that will only get exclusive offers and will get them first (and who doesn't like that). The button CTA "I want in" additionally lights up their excitement and they are ready to shop your Easter deals!

The offer we are giving is also more concrete as opposed to the previous pop-up, which relies more on the element of surprise. We've set it up to 20% but remember: it is entirely up to you to decide what type of discount to give your new subscribers based upon your own marketing strategy and average product pricing. Just don't forget to apply the change before you enable your pop-up.

Since this pop-up is more specific with its promo, you can have it present itself to your visitors soon after they land on your website, e.g. 15 seconds. If your offer is appealing enough to them, they won't hesitate to put in their number even if they aren't yet sure if your store is the right fit for them.

Pop-up #3: The Universal One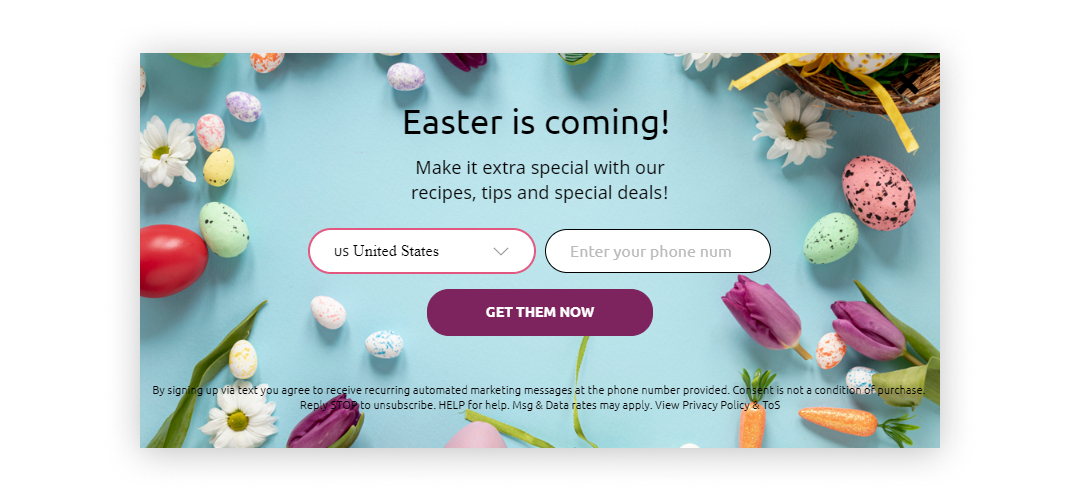 This universal pop-up we envision as being perfect for all stores that have a variety of products and collections, that are just looking to spruce up their website a bit and get ready for Easter.

The image reminds of the upcoming holiday, it is vibrant and colourful, and the text we made to be more inclusive so it can be put into use by an array of brands.

Since it is more of a welcoming pop-up, we configured it to show up to visitors just 15 seconds after they've been on your website. The copy is witty, with a hint of secrecy to spark their interest and have them wonder what would be these tips and discounts they'd get if they sign up. And the "Get Them Now" call to action emphasizes the immediacy of our offer: if they subscribe, a special treat will be quick to follow.

Pop-up #4: The Upscale One
You will see it from a distance: this pop-up is much different than all the rest of them. It is sleek, has very few colors, and overall has a much "cleaner" design, that hints at spring, rather than Easter. It would go very well on sites that market high-end makeup, clothing and accessories, and other upscale products, which normally rely on more elegant design work, fewer colors, but have a particular style.

To fit the design, the copy is also very straightforward and simplistic, and just to make it fun - a bit of wordplay revolving around Easter and the basket of goodies subscribers will get as a treat for opting in.

Of course, depending on what your store sells and the average pricing, you can configure a bigger or smaller discount than the one we've suggested. Just remember: keep it simple and classy.

Pop-up #5: Targeting Late-comers
This last pop-up comes with a twist, and it is specifically made for all those who might have gotten distracted by the nice weather (or the current situation) and forgotten to look out for nice Easter deals.

With this call to action, you will be hitting your visitors' FOMO (fear of missing out) which is already hurting anyway, because they missed this year's Easter offers. Still, it's only April and they have numerous other occasions when they can score a good deal, and you are here to remind them of that.

As you will notice, the additional text doesn't just say they will get deals but lets them know you will always keep them in the loop when you have great sales. And they will never miss a deal again.

Mobile-only Pop-ups


If you've noticed that a significant amount of your sales also come from mobile shopping, definitely consider enabling mobile-only pop-ups. They make opting in so much easier, as visitors can become subscribers in just one click on the banner.

We are proposing three charming Easter-special mobile pop-ups to target all of your US and Canada-based mobile shoppers. Just like the desktop ones, they have a playful but straightforward design, an irresistible offer and an inspiring copy to drive visitors to hit the subscribe button.

Make Sales Pop!
Did we spark your creativity and imagination with our Easter pop-up ideas? Perhaps you already started looking up cool ways to paint the eggs this year?

But for the time being focus on bringing the Easter spirit to your customers in these rather hard times. Make them smile and think of better days to come. And of course - get them to love your brand so you can enjoy a great Easter holiday yourself!

The first step - you know it. Make your store pop.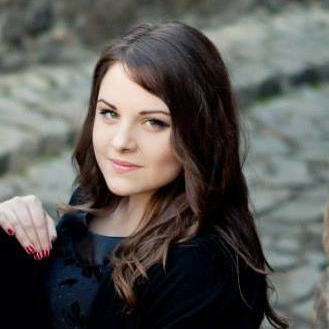 Start growing today
Sign up today and join 90,000+ eCommerce businesses making it big with Yotpo SMSBump