In Help Of Our Merchants
Learn about the actions we are taking to support you during this tough period. Take advantage of our SMS guides, 24/7 support and product offers.
14-day Free Trial
All Free users can test our paid plans for 14 days. Benefit from all premium features that will help you supercharge your store sales even in such turbulent times.
5x Startup Credits
As a new customer, you will receive 5 times more credits upon signing up. This means a 5 times greater chance to boost your sales.
24/7 Support
Our customer success team works around the clock to provide you with premium support and make sure all your campaigns and automations are up and running.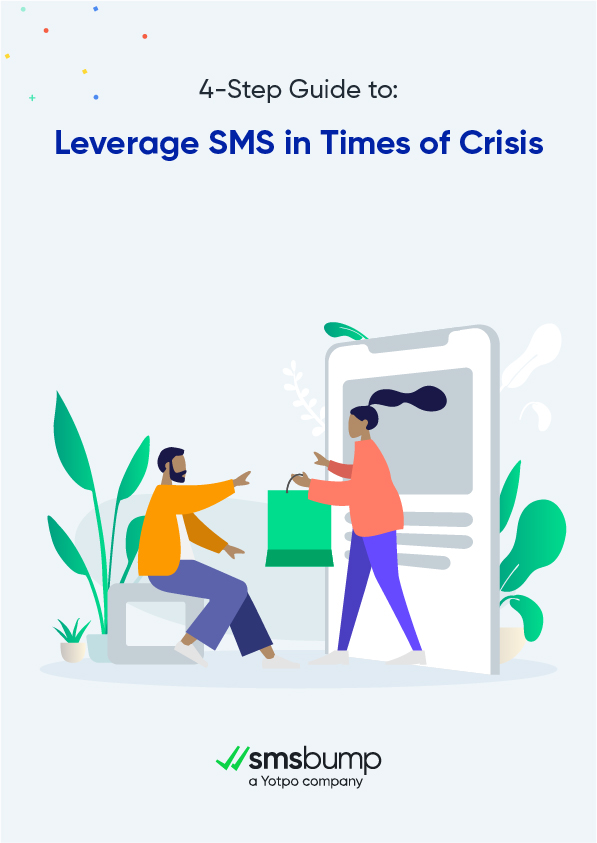 Leverage SMS in Times of Crisis
In the midst of a global pandemic, every business is at stake but smaller brands are the first to take the hit. Learn how to use SMS marketing to its fullest potential. Increase your subscribers, turn them into customers and boost your sales.
COVID-19 Templates
In times like these customers expect from businesses to address the current situation, and show compassion. We've created a broad variety of text marketing templates that will help you find just the right words for you and your business. Remember to stay authentic and connect with your audience.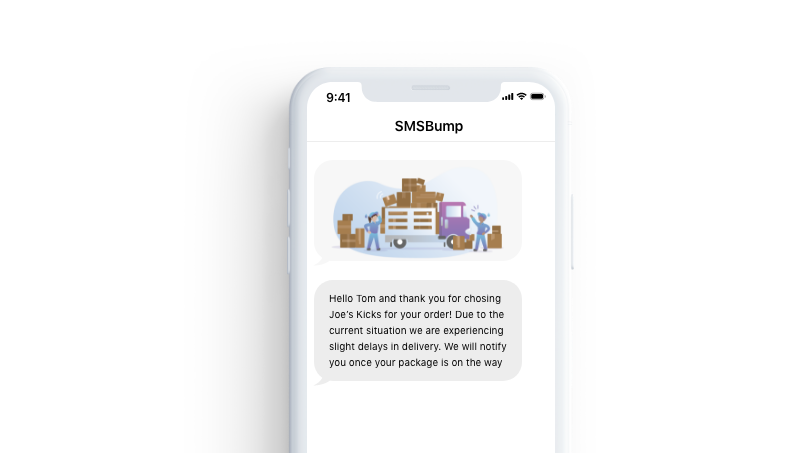 Frequently Asked Questions
Where to apply for the 30-day free trial on the SMSbump Plans?
The trial will automatically be applied to your account. All you need to do is upgrade your plan and the 30 days will be free of charge for you. For additional questions, please reach out to our support.
How can I address the situation better?
As a start, adapt the text of your messages so it fits the situation. Our COVID-19 Templates could point you in the right direction. Express gratitude and care, and most of all - be authentic. For more resources on the topic, make sure to check our blog regularly - additional materials are on the way.
Is there a way to get bonus credits?
All active Shopify stores are eligible to claim our Free Credit bounties. Giving out free credits is our way to congratulate merchants on achieving important milestones and supporting you during this period. Learn how to claim your bonus here.
Can I move my credits to another store?
We understand that the current situation may force some merchants to change their business direction, and we want to make this process as smooth as possible. If you'd like to move your SMSBump credits to another store, get in touch with our 24/7 support and we will assist you with this.
Start growing today
Sign up today and join 30 000+ eCommerce businesses making it big with SMSBump