5 Ways to Earn Free Credits for Yotpo SMSBump in Shopify
Our Free Credits section in Yotpo SMSBump just got even more awesome and user-friendly! Shopify store owners now have 5 new ways to earn up to $5 in free credits without lifting a finger.

How to Get Your Free Credits?

Giving out free credits is Yotpo SMSBump's way of congratulating eCommerce merchants on achieving important milestones.

Besides getting rewards for setting up their first automation and scheduling a text marketing campaign, you can now earn free credits for your Shopify store when:
The completion of every task will win you a different amount of free credits (0.50 cents or $1).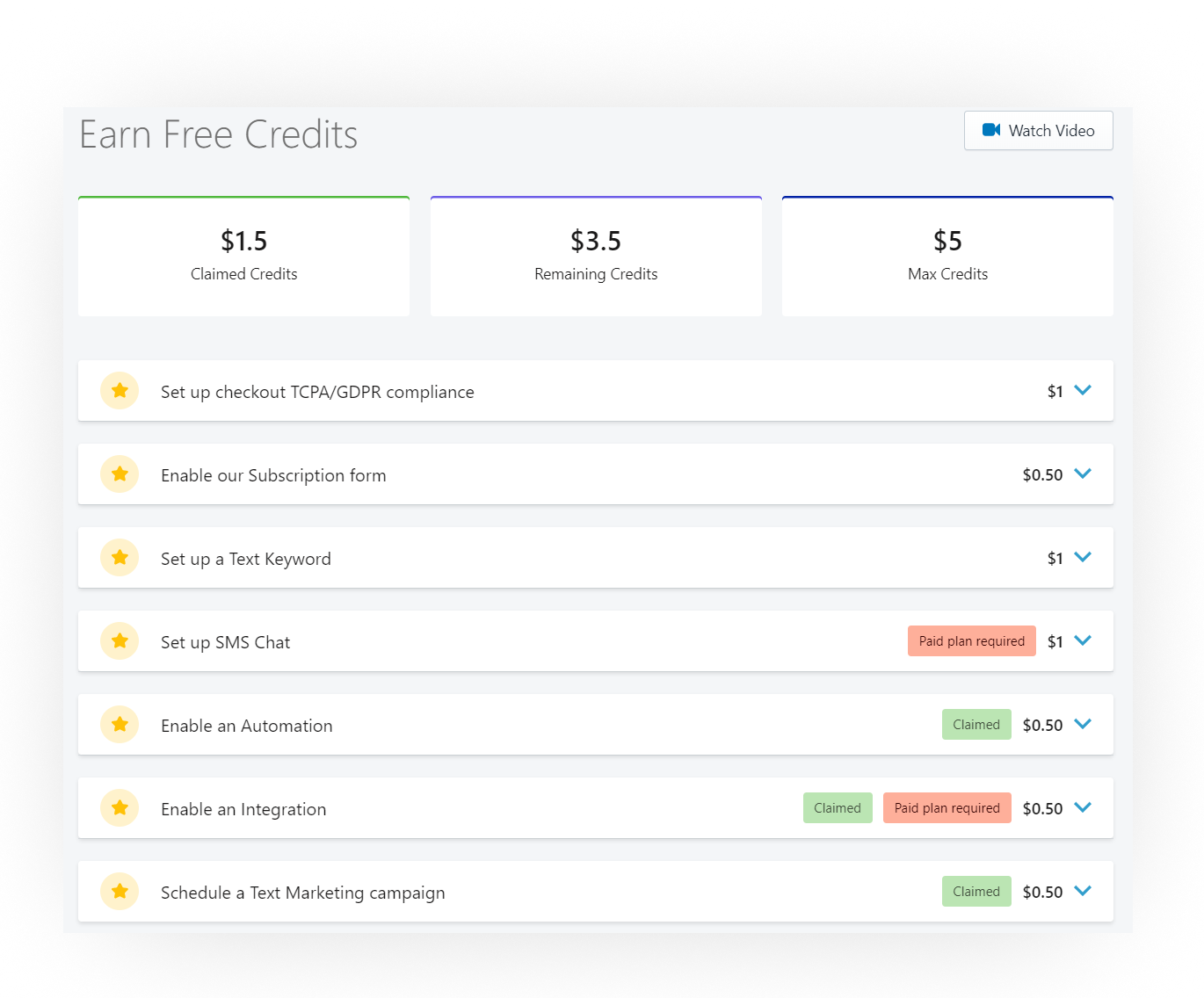 Important: To get free credits for enabling features such as the chat and integrations, you need to be on one of SMSBump's paid plans. If you are already on a paid plan, then you won't see the red Paid plan required notification.
Share Your Success, Get a Next-level Bonus!

We also encourage store owners to share their Yotpo SMSBump success story, which we will reward with $3 in free credits, or invite your friends and become an affiliate to earn 5% from everything your referrals spent. And a Shopify review will get you a HUGE "Thank you" from our team.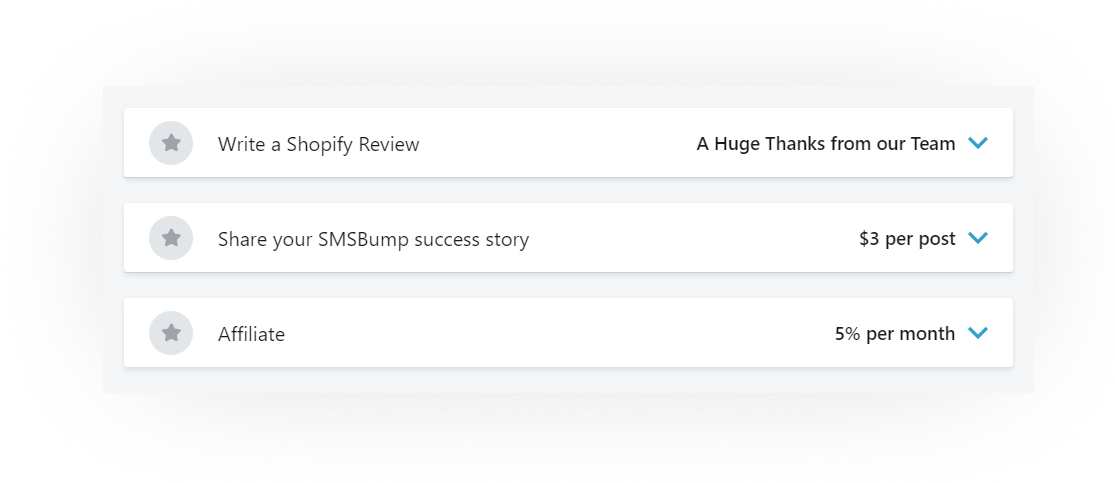 To keep better track of your free credits, we've developed the free credit calculator. It provides up-to-date information regarding all the credits you've acquired so far, how many you've got left, and the maximum amount you can earn, which is the same for all Yotpo SMSBump users - $5.

To make it even more user-friendly and easy for Shopify store owners to complete the tasks, we've linked the tasks to relevant knowledge-base posts on our website or video tutorials.

To access them, simply click on the little arrow button and the box will expand, giving you more information about the task itself and how to access the instruction materials.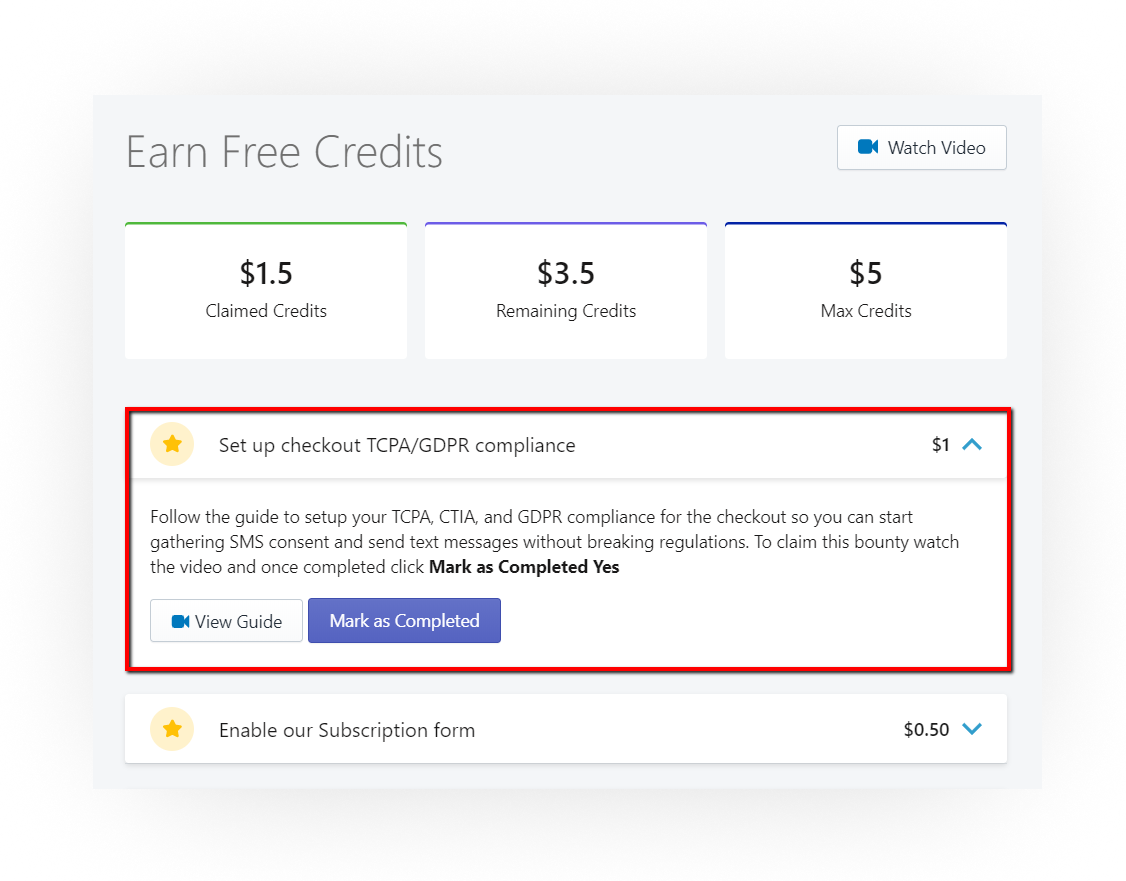 The drop-down box will also give you a shortcut button, which will take you straight to the respective set-up page in the app.

For instance, if you wish to acquire your first keyword, simply click on the arrow button and press Get SMS Keyword which will take you to the Keyword section in the Collect Subscribers menu where you can begin creating it.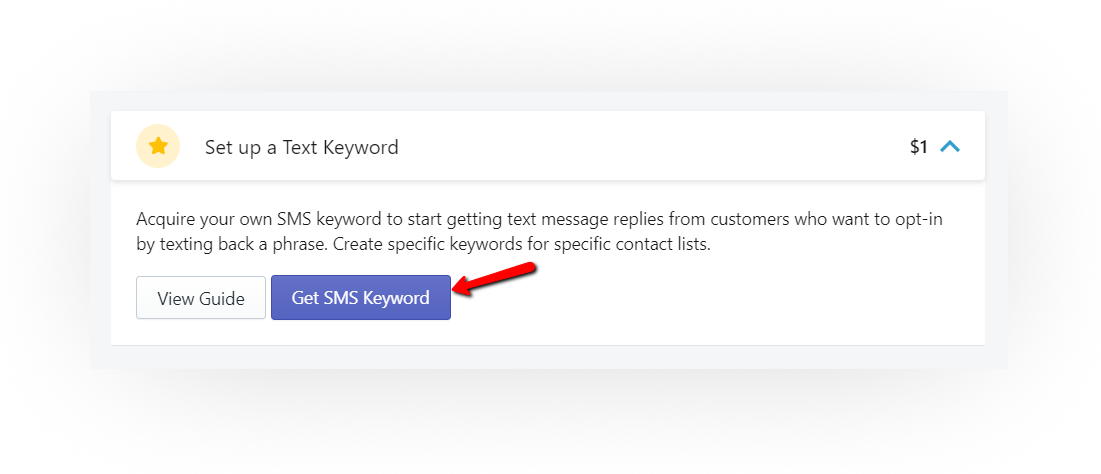 $5 Can Get You a Long Way

With texting, literally every penny matters. To be precise - $5 are worth 335 simple text messages (160 characters or less, no images) sent to US recipients. Awesome, right? Install Yotpo SMSBump and earn lots of free credits to get you started!
---
Related articles