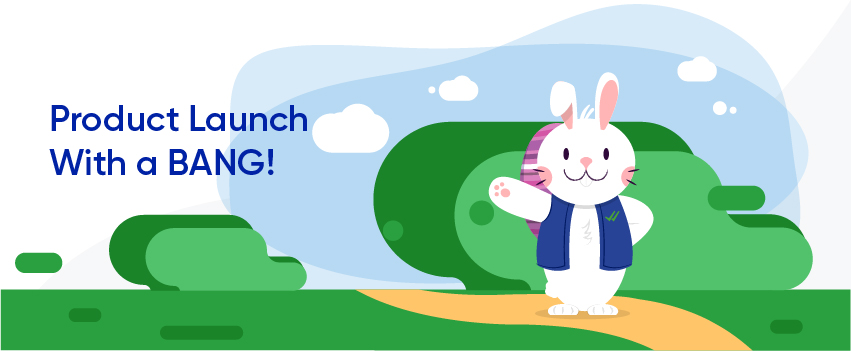 5 Tactics to Successfully Launch Your New Collection
They say preparation is the key to success.
This Easter we got you covered!
We did the research and we have the tools to help you plan and execute a top notch text marketing campaign for the upcoming holidays.
Segmentation, Segmentation, Segmentation
Instead of sending one message to all your subscribers and just hoping for the best, it is better to try and profile them as much as possible.
If you take your time in the beginning and define your target groups it will help you later on for your marketing strategy – meaning you will have specifically focused messages depending on your customers` preferences, their purchase habits, etc.
What to do:
Having more insight on past purchases of your customers helps you better understand them – their needs and preferences. Use this information when you create your next marketing campaign – recommend users products from the same or similar categories that you ALREADY KNOW they are interested in. Being familiar with your customers purchase history will also make your future campaigns more valuable to them as you target their exact needs. Go with filters like "Ordered from a collection" or "Ordered specific products".
Another good option is to make product recommendations based on the purchase wallet of your customers. For example if a certain customer has an average spending of $50 or below in your Shopify store, it makes sense to offer him similar products in terms of price. And vice versa – if you have VIP customers with average spending of $150 or more, it is better to offer them similar – high quality – high value products.
Pro tip! If you want to know how to successfully apply segmentation to your marketing strategy, check out our free e-book: Top 7 SMS Marketing Segmentation Hacks for Beginners.
Now that we have a better understanding of our customers, it is time to move on to the next step and try and boost their loyalty.
Loyalty Perks
In times like these when new online stores pop up every minute and customers rely mostly on online purchases, it is essential to build your loyal customer base and to show them the appreciation they deserve.
You can achieve that simply by adding a small thank you note to their purchases and modifying your copy in the text messages you send them. What your customers need now is some extra care, personal approach and reassurance from you as a brand and a partner.
Another way to make customers feel special and appreciated is to offer them new products well before your official launch. Why is this a double win? Because your customers will both receive the special treatment they deserve, but will also be more motivated to make a purchase.
Psychological cues such as the feeling of exclusivity and premium care influence us more than we want to admit.
So how can you leverage your loyal customers when announcing your upcoming collection?
The first thing you need is to make sure you already have a loyalty program in place and Swell (Yotpo Loyalty) is a good place to start. Once you've connected the two apps, you will be able to give your most loyal customers early access to your new collection and exclusive offers when they reach a certain tier. This will show them that you care but at the same time will help you sell items from your next collection well in advance .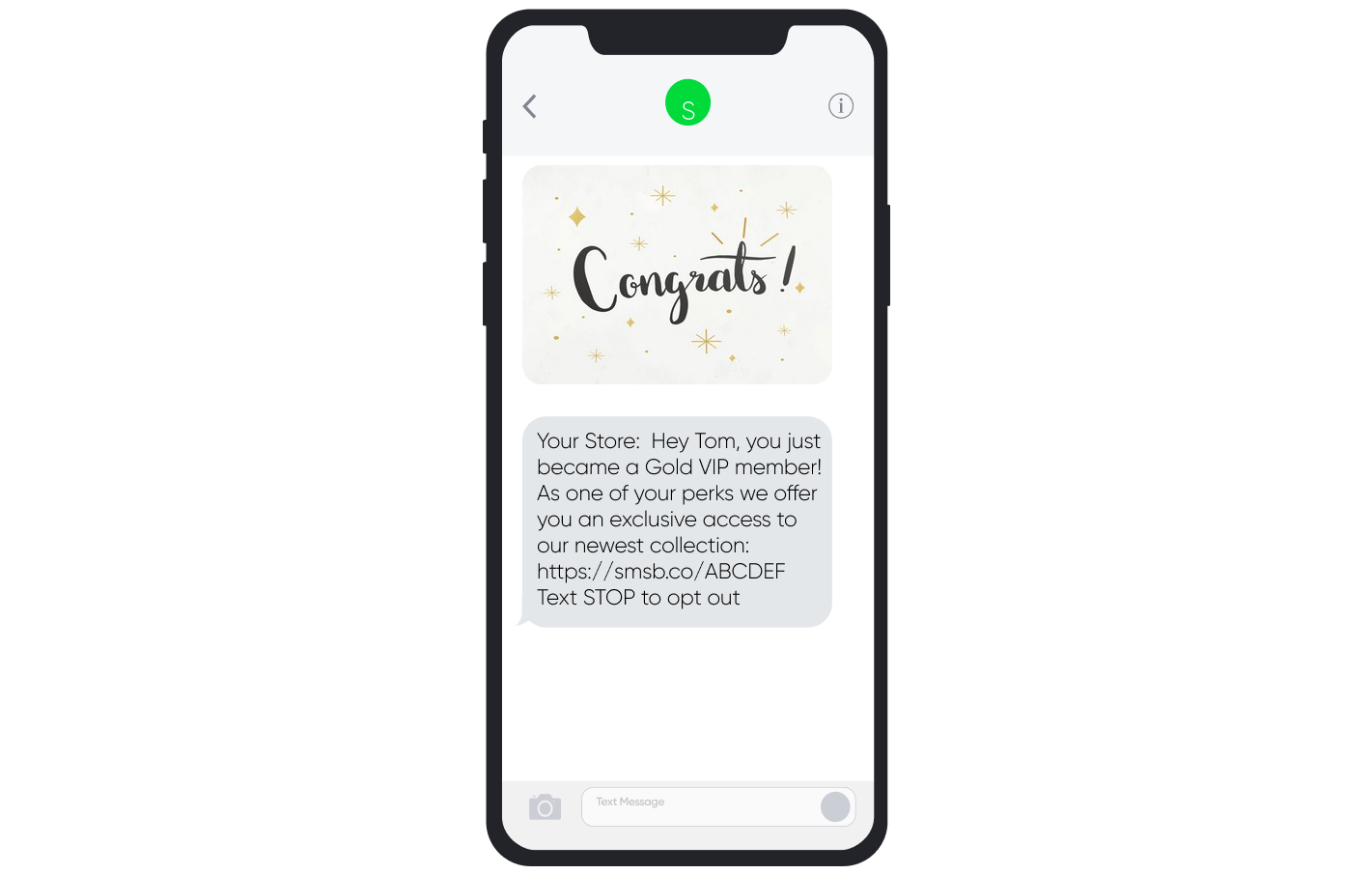 Ready for a Giveaway?
Loyal customers are always important but in order for your brand to thrive you need to focus on attracting new people. And nothing will bring those people more thrills and excitement than the good ol` giveaway!
Here is a classic idea you CAN'T go wrong with: randomly reward one or more of your subscribers with discount vouchers.
This is something that will surely create a buzz and help your subscribers list grow.
First create a Shareable Subscribe Link which customers will use to participate in the giveaway, while subscribing to your text marketing. It's best if you add them to a separate list, so it is easier to re-target them later on. Create a nice visual to accompany your giveaway - bright colors, bold letters are always a good choice. And don't forget - you need a catchy copy. Simply putting the link won't suffice.
Once you are done, use all your marketing channels to spread the news about the upcoming giveaway and grow your subscribers list.
In the end just choose a winner randomly from your list of subscribers and send them a festive message.
But how will this help with your product launch? Well, new audiences mean more people you can show your newest collection to.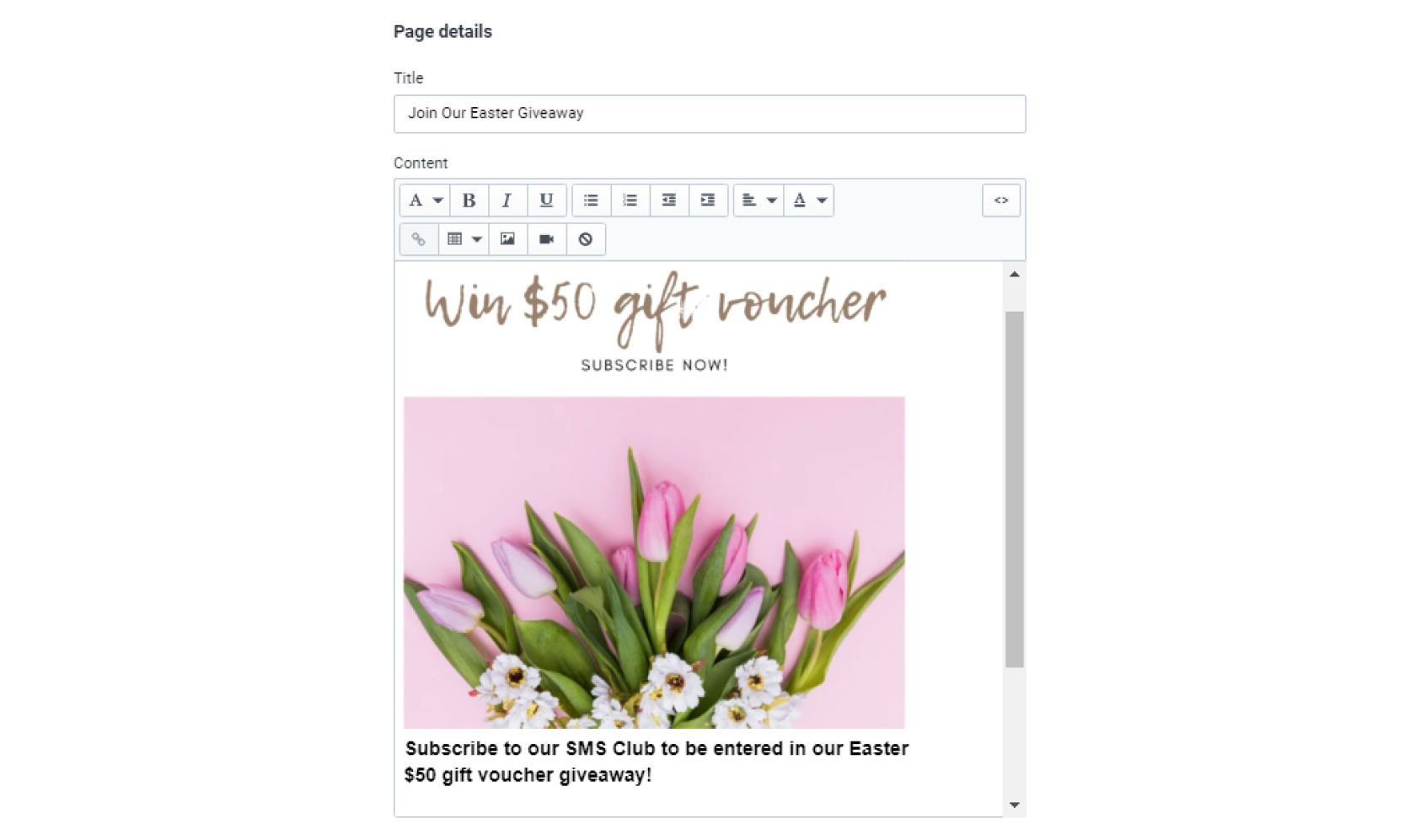 So now that your Giveaway is up and running you are probably wondering what is the best way to promote it to broader audiences...
WINfluencers
In times of crisis the wise build bridges, while the foolish build barriers. - old African proverb
With the current global COVID-19 situation it might be a good idea to focus all your marketing activities exactly where you need them to be – on people.
Don`t know where to start? This is where influencers step up!
According to recent studies, 49% of consumers depend on influencer recommendations when debating over purchases. Collaboration between brands and influencers is another win-win situation: they promote your products on their social media channels and in return receive discount opportunities, affiliate commissions and of course – grow their own subscriber base.
How influencers can boost your Easter product launch:
Send them a PR package with your newest collection. They can do unboxing videos for their followers, mentioning your brand and showing them where they can purchase the products.
Think of the revival of Reebok once they started investing in influencer marketing. Seeing Gigi Hadid wearing their white sneakers definitely changed the perception of the younger generation.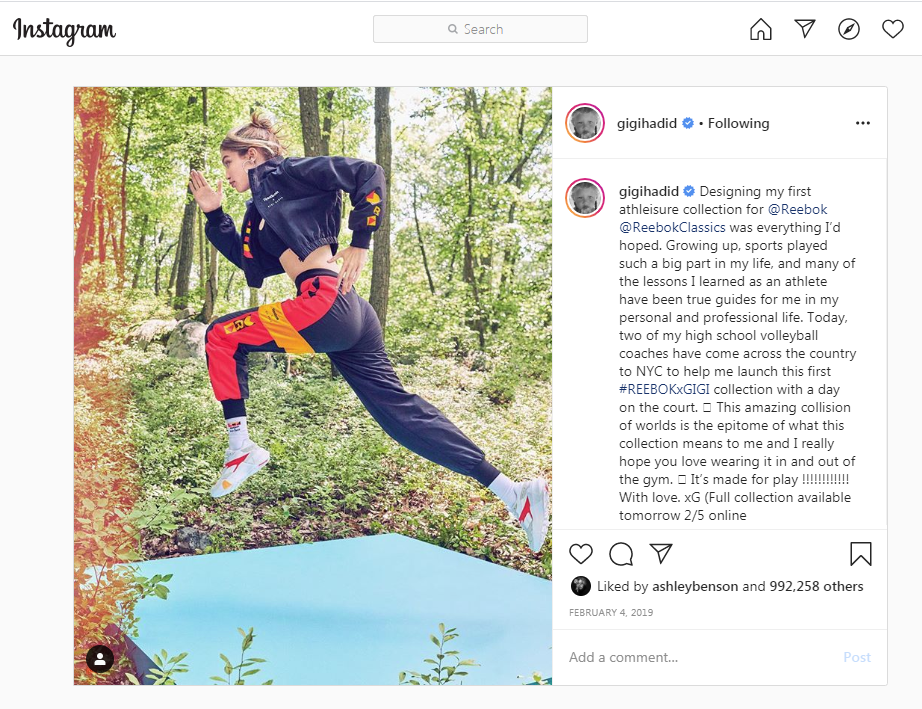 However, if you are a really small store and have a tight budget for marketing, there are still options for you to reach out to people AND gain some valuable exposure.
By using our latest Analytics tool you can determine your top customers – the people who have spent the most money on your products.
Show them your gratitude by sending them a product bundle from your latest collection or early access to your new product. This will be a great boost of their loyalty and you will also gain additional reach on social media, when they decide to share it with their followers.
Win-back on Track
It is always a good idea to try and win back old customers. Increasing retention rates by 5% increases profits by 25% to 95%.
Haven't heard from someone in a while? An effective way to attract your inactive customers again is to give them exclusive access to your newest collection. New things always grab people's attention, especially when paired with a time-limited incentive such as free shipping and return.
The two main reasons why customers might strain away from online shopping are high shipping costs and the fact that they can't physically see or touch the product. This is especially true in times like these, when most people try not to give way to shopping for items outside of the bare necessities. Offering free shipping and return could be the push they need to come back to your store and make a purchase. This will also make your brand stand out from the crowd and show how much you appreciate and value your customers.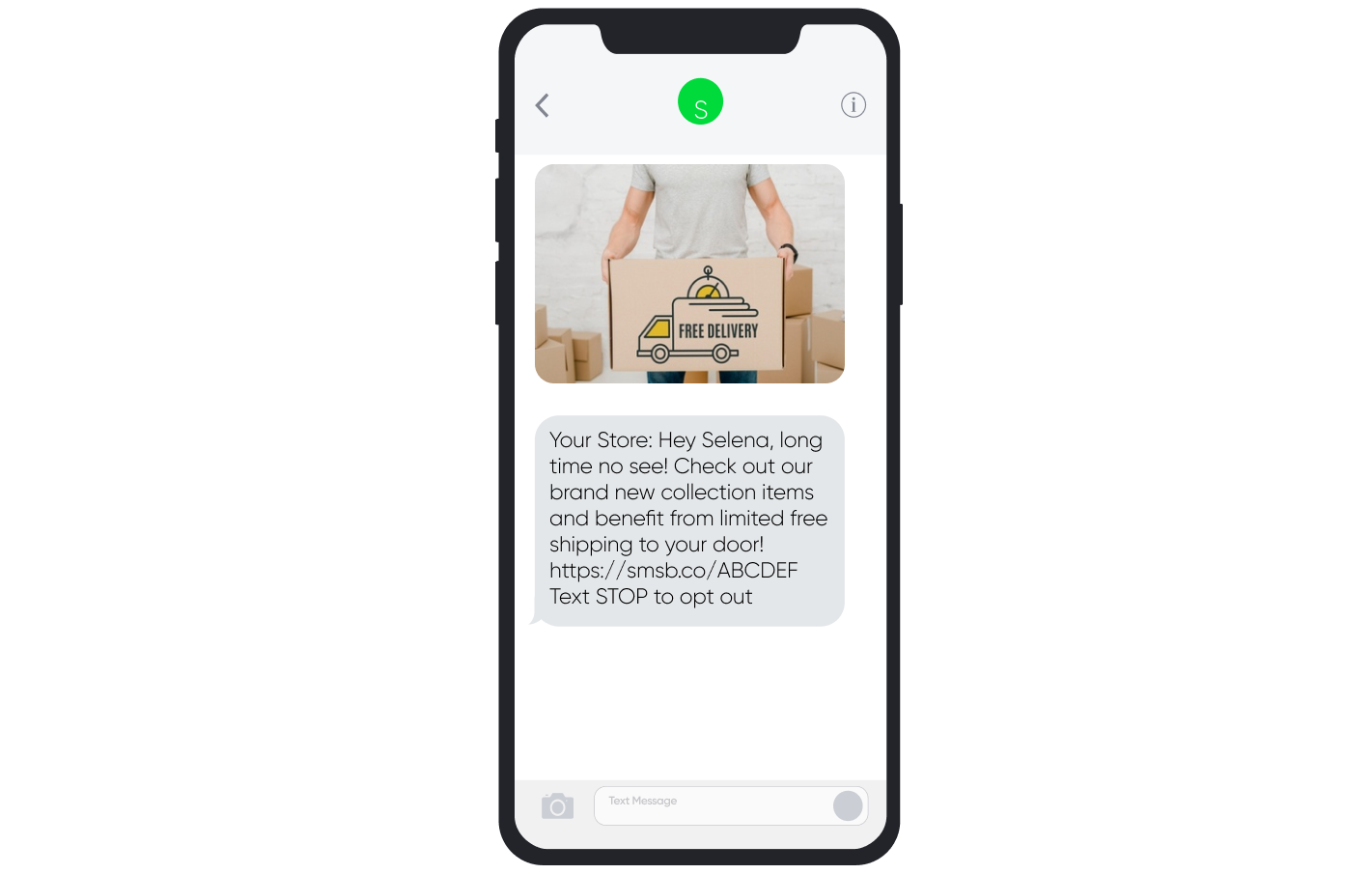 By adding these 5 solid tactics to your marketing strategy this spring you will be able to outshine the competition, accomplish a strong launch to your new collection and enjoy soaring sales numbers!
Mariya Arabadzhieva Todorova
Mariya is a Content Creator at SMSBump with strong passion for writing, crime novels and puzzles. Travel & Gaming enthusiast.
Start growing today
Sign up today and join 80 000+ eCommerce businesses making it big with SMSBump