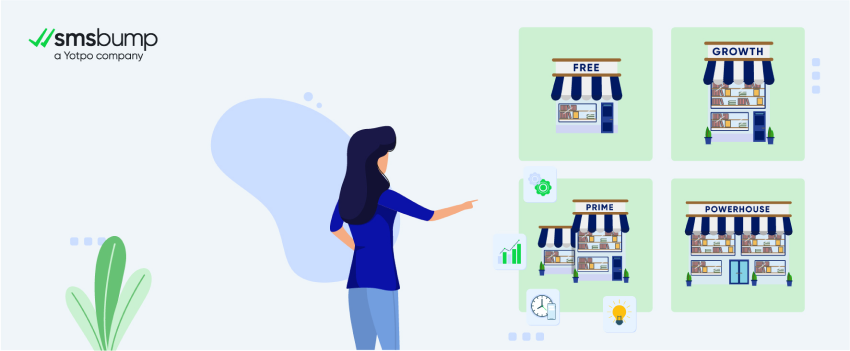 SMSBump Announces: New Pricing Packages for Better Customization
At the end of 2019 we made a promise.

That 2020 will be the year of massive improvements, a huge influx of valuable features, and overall - will be the year where we take SMSBump to the next level.

Less than six months into the new year, we've already fulfilled a big part of this promise. More powerful segmentation, improved flows, many new partner apps, upgraded chat, brand new analytics - all these features are now up and running, already reaping massive success for our clients.

But we still have a long way to go before we turn the app into the robust powertool we want it to be for our users.

The first step of this journey is to bring you better tailored plans, founded on the individual needs of every brand - from the smallest, one-product stores, to our most major clients.

As of May 5th, future SMSBump users will have the opportunity to choose between 5 new pricing plans, containing updated packages of features and benefits, customized to correspond to every brand's personal marketing efforts.

With the new pricing plans we want to help merchants scale their businesses using SMS marketing, by providing them with just the right tools for that.

Based on the plan and the specific features they use, we will provide brands with highly-tailored support, focusing on their particular needs and helping them excel in their specific niche.

Another big advantage, оne that will help stores grow, both locally and internationally, is the better country pricing per text message. The higher the plan you choose, the lower the price of each SMS, ensuring that your high-volume campaigns will cost you as little as possible, in comparison to the revenue you will get.

Lastly, the new plan structure will be the backbone of all forthcoming features, as it will provide our team with some valuable insight: what new tools do different segments of users want to have as part of their tech stack in SMSBump.

Let's take a quick look at what are the benefits of each plan.
The Free Plan



As always, our pay-as-you-go plan will be here to serve all those who aren't yet ready to make a commitment, but are only looking to use the basic SMSBump features to build a new revenue channel.

Free users will have access to SMS campaigns and automations, all our subscription methods, will be able to segment their customers and build lists, as well as track ROI and performance analytics, while being supported by our 24/7 email and chat support.

The addition we made to this plan, however, will give users the chance to take advantage of something that was previously available only on the higher plans - access to the Yotpo and Swell integrations at no cost on our side.

This will present clients with the means to collect user-generated content via SMS and induce positive social proof, necessary for any company to have a competitive edge. On top of that, brands will be able to build lasting relationships and boost CLV with the help of highly-tailored reward automatons.
The Growth Plan



The Growth plan will give clients all features that SMSBump Lite users are currently using. And then some.

Besides the advantages from the Free plan, Growth users will benefit from our Flow Builder to automate sequences, will be able to keep an open line of communication with customers via the SMSBump Chat, and will grow subscribers via keywords, too.

The big addition we made here is we provided you with an easy way to branch out, test out new marketing fields by integrating your SMSBump with our partner apps.

From post-purchase upsells, custom checkouts, comprehensive support systems, to innovative ways to generate subscribers, retain customers and implement a successful omnichannel marketing strategy - all of this is possible thanks to our 20+ integrations, available at no additional cost on SMSBump.

To keep an eye on all of these processes, we've provided Growth users with revamped Analytics, where you can track all important data such as best subscription methods, most loyal customers, most successful campaigns etc.

This plan aims to help all users who are looking to figure out the best possible mix of marketing channels for their store and engage with customers on a more personal level, ensuring the best experience. And grow. Hence the name. ;)

The Prime Plan



The new Prime Plan will give businesses even more personalization routes, which include timezone-based sending and a full suite of subscription methods, allowing them to reach potential subscribers anywhere and at the most appropriate time. Furthermore, Prime users can boost brand recognition with a custom-branded short URL.

To top that, Prime users will soon have more in-depth ways to observe and record performance. With the option to export analytics, clients will be able to use the data to attach in monthly and yearly reports, transform static numbers into insights about the future, and when needed - make strategic amendments to enhance capacity and boost productivity. This will allow brands to gain a better understanding of how their customers interact with their product, and what they can do to target more accurately.

Speaking of that, by the end of the second quarter the Prime plan will give businesses one more way to generate subscribers, other than the Growth tools that are already available. The QR code subscription will make it even easier for shoppers to opt in for your marketing from various venues - email, social media, webinars and podcasts, even print advertising.

The Prime plan is perfect for all those text marketing enthusiasts who don't just want to dip their toe in the water, but want to dive in head-first and get the most out of SMS.
The Powerhouse Plan



The Powerhouse plan has all the advanced features any true text marketer can wish for. It's a plan meant for businesses looking to switch over from another service in an attempt to elevate their SMS marketing game, as well as brands that already have a strong text marketing strategy but are always striving to do better. Especially when it comes to providing optimal personalization and support to customers.

With our Predictive segmentation and powerful A/B testing mechanism you can improve your targeting and messaging, ensuring that you are only sending high-converting texts and to the right people.

Our Flows replies will help you establish a strong relationship with your customers and promote sales, by providing high-touch personalization. This is of real value for any marketer who wants his or her subscribers to receive only the most relevant offers, and to have the very best, "real-like" experience with their online store.

To have an even greater variety of subscriber gathering tools, we've provided Powerhouse users with an integrated Shopify Point-of-Sale system. The POS integration will arm you with the technology to grow online subscribers through your B&M store and have one more stream of subscribers.

These are only a couple of the power features that users will have access to, giving you a significant competitive advantage over other strong players on the market.

The Custom Package
The Custom package is designed for high-volume brands looking for a deeply customizable SMS solution with superior dedicated services.

Custom users will have access to all Powerhouse features, but will also have a dedicated Client Success Manager to do all the heavy lifting, will provide them with custom reports, and help them make the right decisions. To top that, clients will have their own dedicated short code, which boosts brand recognition, but also enhances deliverability, as there is no shared traffic on this number.

Spoiler: we have more features coming up as we speak, that will be available for the Custom package.
Plan Ahead
With the features redistribution and slight change in prices, we want to provide our future users with just the right tools to grow their business, without losing focus, and do so at a competitive cost.

No matter if you are just getting started, or you are an SMS pro, our new plans will help you excel in your text marketing every step of the way. And with the most suitable features for you!

In case you aren't certain which plan is best for you - book a demo and we will help you make the right decision!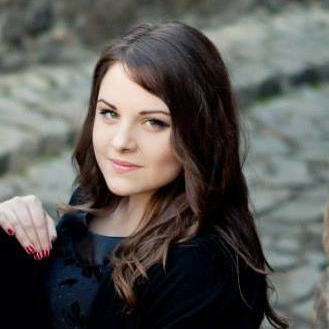 Start growing today
Sign up today and join 90,000+ eCommerce businesses making it big with Yotpo SMSBump