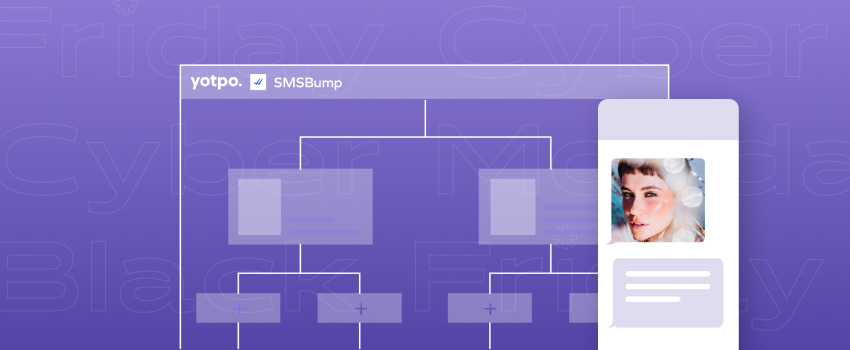 Automate Sales Before, During, and After BFCM
In times of uncertainty and economic downturn, eCommerce brands must bring their Black Friday/Cyber Monday game to a whole different level. Creating personalized mobile-friendly experiences is at the core of every winning marketing strategy.
A mobile-only channel, by definition, SMS gives you the opportunity to engage with each and every customer on a deeper level. Furthermore, you can personalize those interactions and provide tailor-made experiences based on actual knowledge and understanding of their interests and preferences.
One of the ways to ensure that you will max up your BFCM with SMS is to automate key steps of your customer journey with the help of our powerful SMS Flows enabled in just a few clicks. Make sure new subscribers are always welcomed at your store, abandoned orders are recovered soon after they are left behind, customers don't go long without making purchases, and sales opportunities never slip through your fingers.
Stay connected with customers and collect valuable insights to build the ultimate customer journey! All of this – well before we even start seeing BFCM slogans!

Engage Right Away with Conversational Welcome Messages
Approaching shoppers with a brief SMS as soon as they opt-in to your text marketing program increases the likelihood of them making a purchase right off the bat. Plus, SMS welcome series have an 8x higher engagement rate compared to email.
Make your first contact even more engaging by asking relevant questions and allowing customers to text you back with a specific keyword that reflects their preference. Enabling our conversational flows will allow you to study each subscriber's needs before extending an offer. Much like any good sales assistant at a B&M store would do before suggesting bright orange ripped jeans to a lady with a taste for classic designs.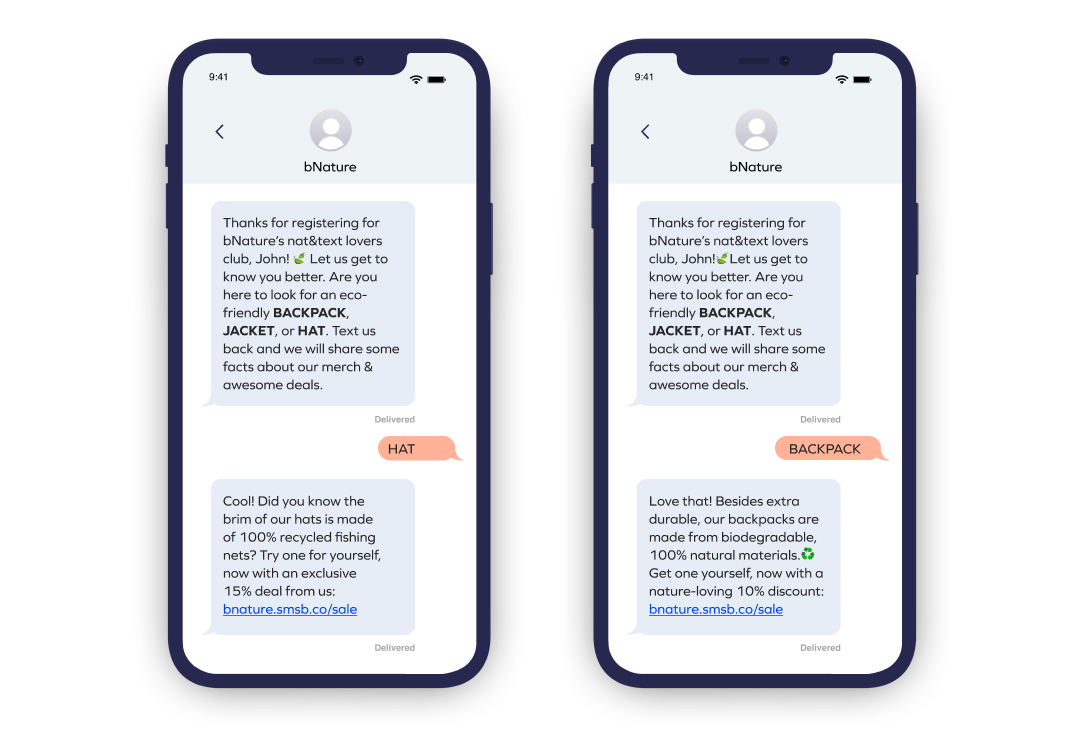 You can ask any question to help narrow down your products and refer your new subscribers to the most relevant ones. Over 41% of consumers are willing to share more information with a brand to receive personalized recommendations. Knowing you want to provide them with the most suitable deal, your subscribers will be more than willing to respond to your question and make sure what they buy is really what they are looking for.
And the best part? Later, you'll be able to retarget customers based on different attributes by filtering them by their responses. Do you want to contact your curly-haired shoppers? Segment them by the keyword they texted you back, i.e., CURLY. This way, you can make your targeting extra on-point by splitting customers into relevant categories according to their taste or preferences.

After you've made an excellent first impression and have extended a spot-on offer, it's time to think about what happens if, even after this effort, your new subscribers click on your link but don't finalize their purchase.
Never Miss a Sales Opportunity with an Abandoned Checkout Flow
Despite your best efforts to get people to visit your site and provide them with the most relevant product suggestions and offers, over 75% of your visitors will churn, leaving their cart behind or not getting to that point at all.
Abandoned carts are a massive black hole that sucks in millions of sales every year and, with that – millions of chances at a higher revenue. The good news is that you can easily flip this around and turn abandoned purchases into a great opportunity for your business, especially around high-traffic shopping events, such as Black Friday.
For best results, attach images of the abandoned products to entice customers to return. Targeting them with an MMS, which has a 15% higher engagement rate than the average SMS, will increase your chances of recovery. Add a discount to sweeten the deal and make your abandoned checkout reminder convert even better. For higher profit margins, set up various discounts depending on the value of the abandoned cart.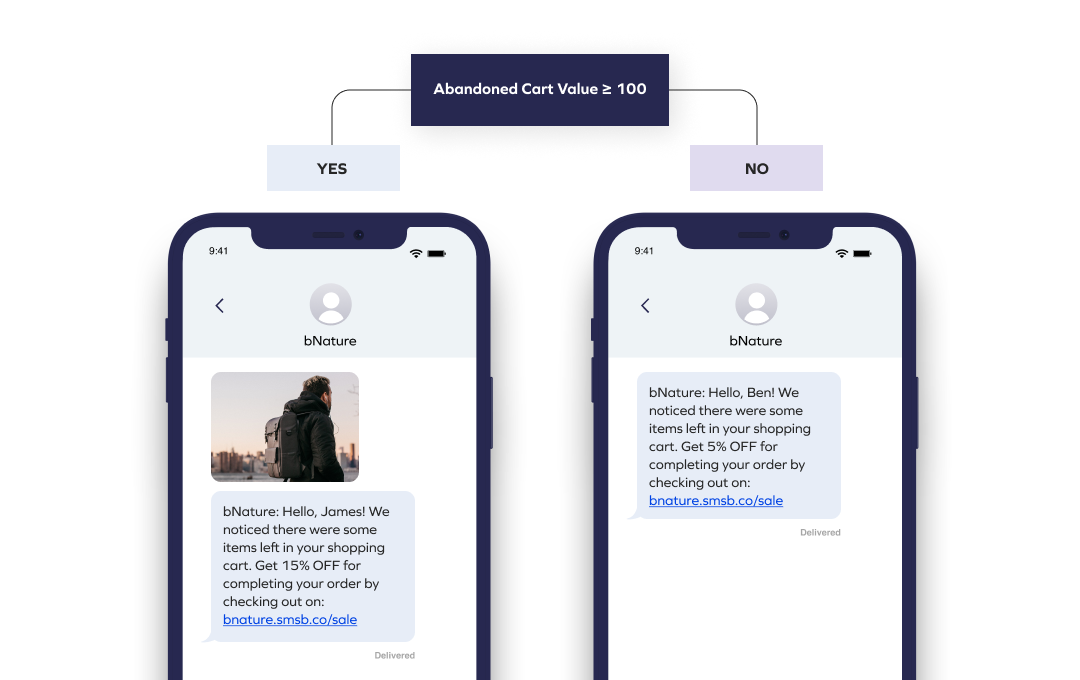 Enabling an abandoned checkout flow can help you recover over 33% of all churned carts. It will run in your store's background and is triggered only when somebody leaves without completing a purchase, in no way interfering with your other text marketing efforts. Done via SMS, this makes it even easier for customers to finish their order, as all they need to do is click on the link provided and check out.
Retarget Website Visitors with a Browse Abandonment Flow
Abandoned carts, while unpleasant, are still subject to recovery. But did you know that 8 out of 10 people will visit and then leave your eCommerce store without even adding a product to their shopping carts? If you don't have a solid retargeting strategy, you'll be missing out on a lot of potential revenue, especially throughout the busy holiday season, when online traffic is expected to rise significantly.
When enabled, the Browse Abandonment Flow will identify your SMS subscribers once they visit your store and trace their journey throughout the pages. If they leave without making a purchase, they will be notified that the last item they viewed is still waiting for them.
Send a reminder 30 minutes after the shopper leaves the store. Pair it with a discount or free shipping to convince them more easily to return. Make sure to add verbiage that will boost their FOMO and urge them to come back to your store and hit the Purchase button. Phrases such as "it's a hot item" or"grab it now before it sells out" will do wonders.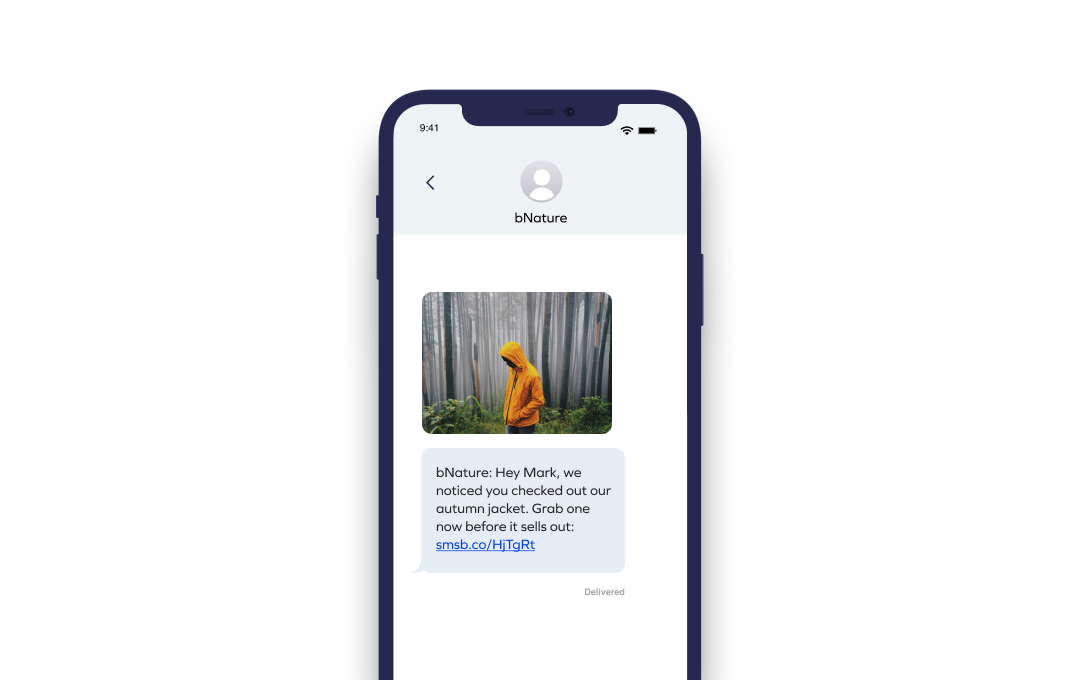 Abandoned cart sequences are one way to retarget customers and make the most out of every sales opportunity, whether during Cyber week or on a regular day. To keep customers engaged for longer and boost your average order value, your next step should be to try and upsell them!
Continue with Upsell/Cross-sell Flows
Black Friday might not have started yet, but this does not mean that you should not try and maximize your sales already. Au contraire. Setting up a personalized upsell or cross-sell flow before the holidays will help you establish a better relationship with your customers, boost the average order value of your store, and save you some last-minute preparations. In fact, post-purchase cross-and upsells are responsible for 10-30% of a store's revenue.
On big sales days, such as BFCM, people are actively looking for package deals, so you must map out what products fit best together well in advance. Cross-selling is offering a complimentary item to a product shoppers have already picked. Like matching earrings to a new dress. Upselling convinces customers to purchase a more advanced version of the product they want or already have because of its added benefits.
Don't wait too long to extend your upsell or cross-sell offer. Send it out immediately after purchase while your customers are still in a shopping mood. Send a follow-up message as a reminder of your sweet deal. Use urgency boosters, such as "we can't keep this offer for very long" or "shop now before your offer expires."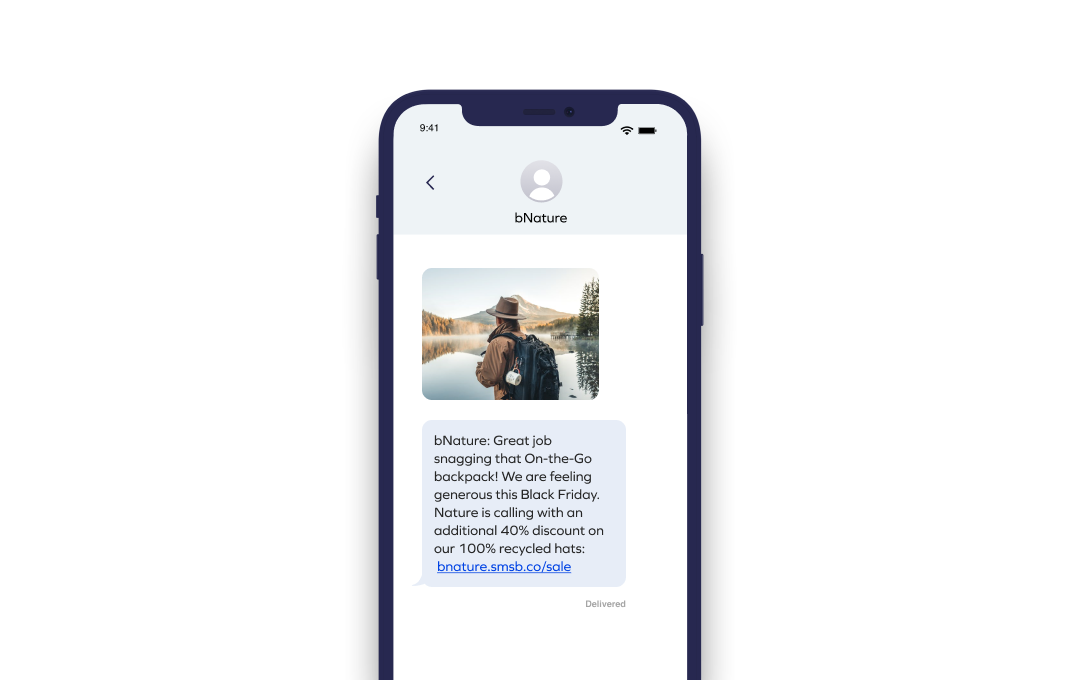 The earlier you enable your upsell or cross-sell flow, the more time you will have to test different products and combinations and see which ones convert best. This way, when the big week starts, you will be all set with your hot offers and recommendations!
Another tactic you can use to maximize your pre-holiday and Black Friday sales is setting up a Winback Flow to try and re-engage customers who've been inactive for a while. And make sure these leads (and the revenue they can bring) don't fall through the Cyber cracks.
Moving оn with a Winback Flow
As Black Friday is entirely a sales-driven event, trying to maximize your reach is crucial, and this often means starting your communication with customers well in advance. In other words, take the time before Cyber week to throw a rehearsal campaign.
Reach out to customers that might not have been active for a while and bring them back to your store with pre-Black Friday offers based on what they've purchased from you before. This way, when you contact them again with your BFCM sales, you will still be fresh in their memory, and they will be more inclined to do their holiday shopping at your store.

Why is this important? It costs 5x more to acquire a brand new customer than to retain one you already have. Тhink about it this way: wouldn't it be great if at least half of the customers that have at some point shopped from you return to order from your Black Friday sales? With a personalized winback strategy, you can make this happen!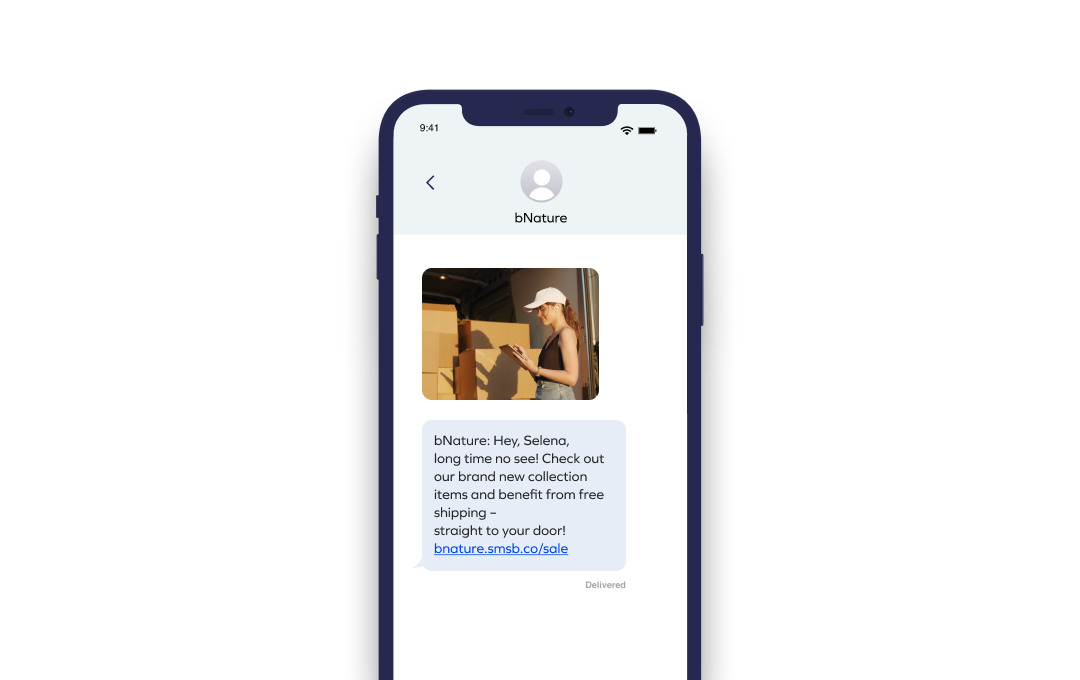 Enable a winback flow to approach lapsed customers with timely and personalized messages. Contact subscribers who haven't been active in 30, 45, 60, or however many days you think will work for your brand. Think of an enticing way to bring them back, such as a sneak peek into your upcoming Black Friday sale, a pre-holiday deal to have them beat the crowds, a flash sale to make them act fast, etc. Always follow up with a second reminder if they don't take advantage of your first message. Brands that use this approach see an 18% recovery rate.
Go through our Winback guide for more ideas on how you can reactivate customers before, during, and after Black Friday. The strategies are evergreen, they just need a bit of tweaking to match your brand voice and expectations.
Boost Retention with Post-Purchase Flows
During times when customers usually shop more and from different stores, proper after-sales care is crucial. Automatically triggered messages, such as order confirmation, shipping status, and updates, have a much higher open rate than promotional ones, meaning one thing – they are important to customers, therefore, should be important to you too.
Yotpo SMSBump is Shopify's #1 and only trusted partner for shipping updates. Enable our transactional messages to keep your customers in the know about their order details, tracking numbers, and other essential shipping details. It will give them peace of mind and is the pathway to long-term engagement and loyalty.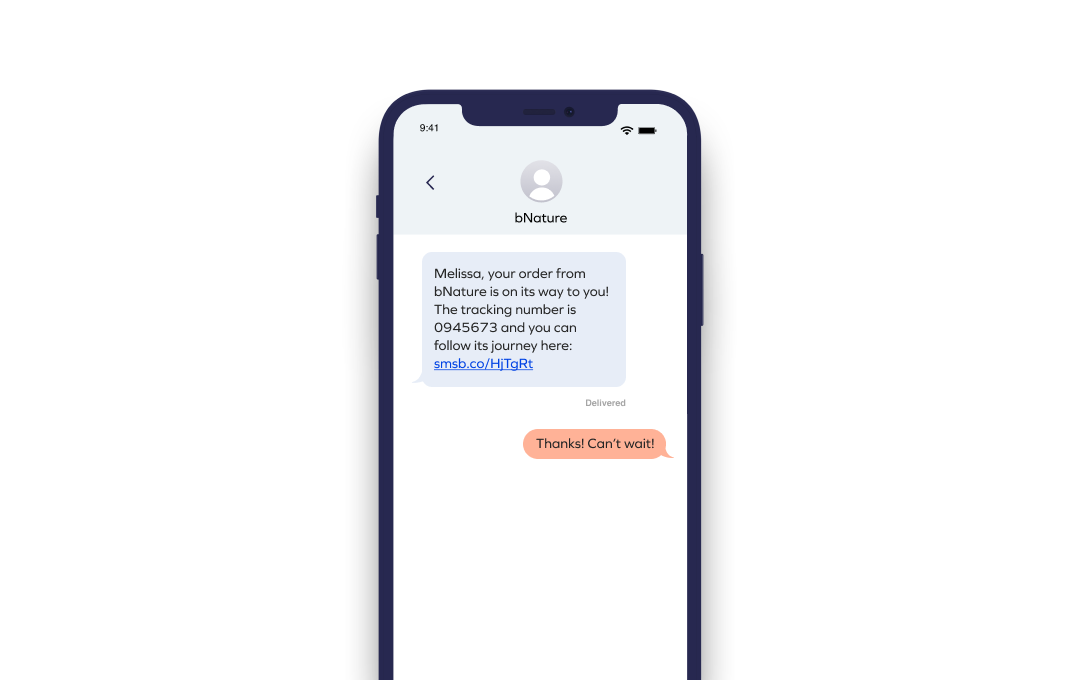 After-sales courtesy is when your brand can truly shine as a good host, looking after its customers' worry-free experience even during the most hectic times, such as Black Friday. Whatsmore, stats show that over 60% of consumers are more likely to come back for another purchase to a brand or retailer that communicates with them directly after a sale. We will now walk you through a few more winning strategies on how to do just that.
Follow up with a Review Request Flow
When sales and site traffic are high, it's absolutely vital to leverage that and collect as much social proof as possible. Sending customers a tailored text message to thank them for the purchase and ask for feedback will show that you value their opinion, help build brand credibility and generate important product and site reviews.
Review requests through SMS enjoy a 66% higher conversion rate than any other form of review collection, indicating that shoppers find it convenient to use their mobile phones to share feedback. Play this to your advantage and automate the process well before BFCM hits so that you can turn every upcoming sale into a, hopefully, positive review.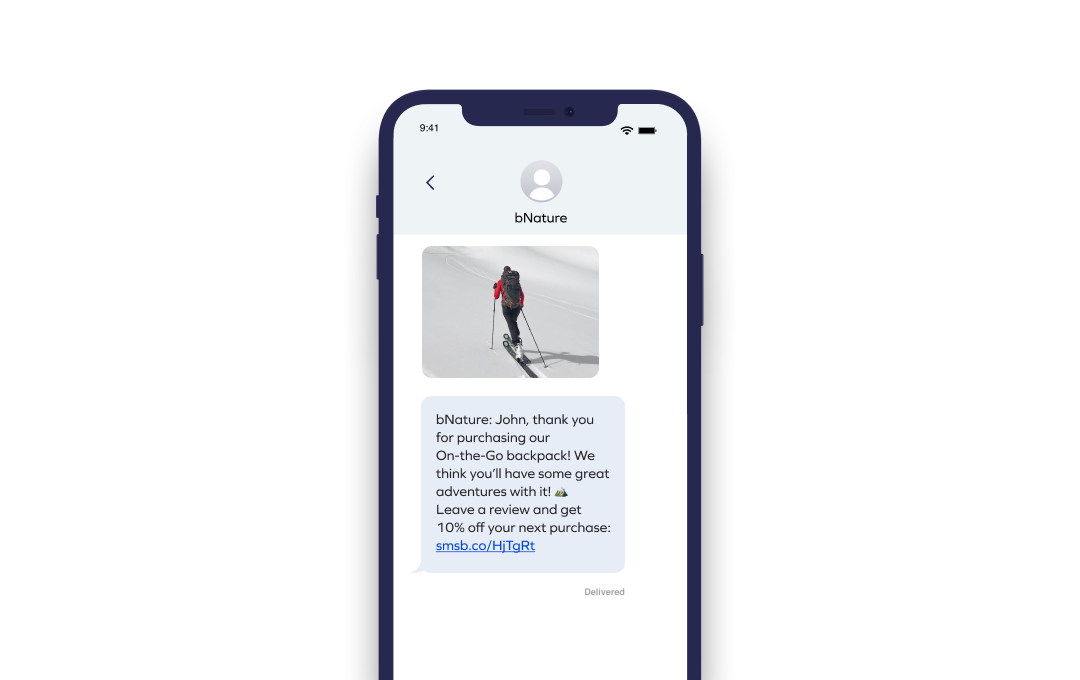 Through the powerful synergy of Yotpo Reviews and SMSBump, you can enable Product or Review Request SMS flows with a click of a button and seamlessly start collecting valuable user-generated content. Provided the customers leave a review, follow up with a message to appreciate their effort and offer a small compliment for their next order. A happy customer is one that's easy to retarget and reengage.
And talking about happy customers...
Finish Strong with Loyalty Flows
Did you know that 46% of consumers would complete a purchase if a text includes loyalty points or rewards? Improve your store's post-purchase experience by offering customers who have just made a purchase from your store to sign up for your Loyalty program. Once they do, send a heartwarming welcome message to congratulate them for becoming VIP members and share all the exciting perks they can enjoy as such.
Combine SMS and Loyalty to enable powerful triggered text message sequences. Leverage over 14 data points to send ultra-targeted text messages. Remind subscribers to shop for more points and unlock a discount, congratulate customers for reaching a new VIP tier, or notify them how many points they currently have and how to redeem those for prizes. The flow will even "remember" to congratulate them on their birthday and will bring you more conversions by inspiring them to indulge in some well-deserved "Me" shopping for their special day.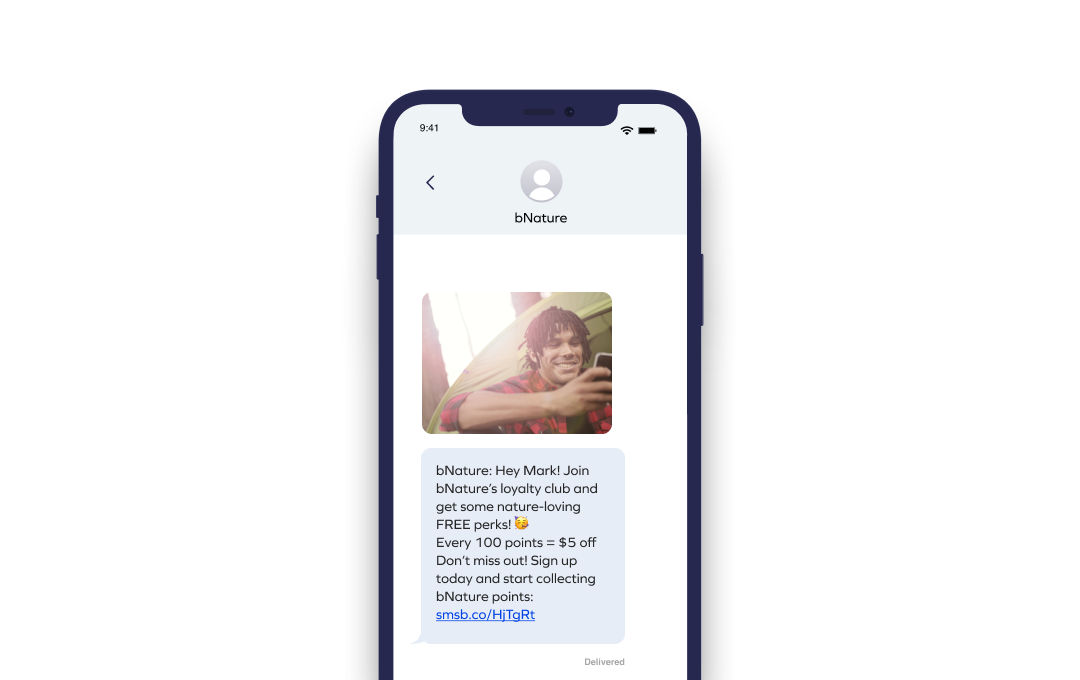 If you want to drive even more revenue to your store around BFCM, reward shoppers with double or triple loyalty points for making a purchase or leaving a review. Give customers a good reason to use their points: mention the new item or collection you just launched or the special deal you are running on a category of interest to them. Both will drive excitement and urgency.
Engage Actively from Day One!
Yotpo SMSBump's powerful SMS Flows will enable you to engage with shoppers at every step of their customer journey and collect valuable information on their product preferences and previous purchase history. Using that data to identify trends and deliver excellent services tailored to every customer is what is going to bring them back to your store. Shoppers have and always will be looking for a personalized approach. They not only want it, they expect it.

If you are looking for more ideas on how to utilize flows as part of your SMS marketing strategy, don't miss out on reading our comprehensive guide – Maximize Sales with SMS Flows.
Don't forget to visit our dedicated Black Friday Cyber Monday Knowledge Hub for more valuable tips and tactics for the most successful BFCM yet!
Mariya Arabadzhieva Todorova
Start growing today
Sign up today and join 90,000+ eCommerce businesses making it big with Yotpo SMSBump