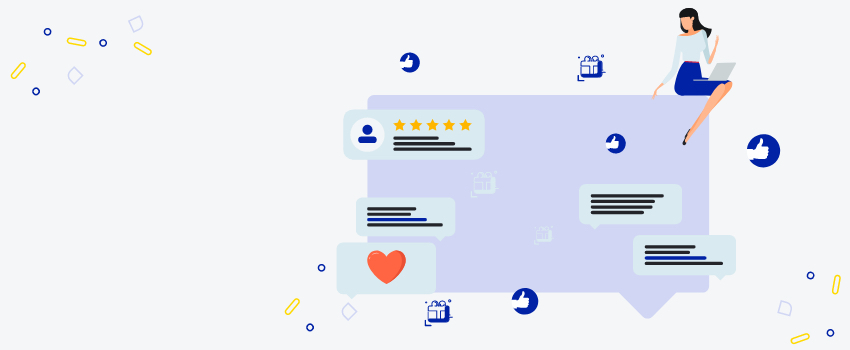 Turn Black Friday Customers into Repeat Shoppers with These 3 After-Sales Actions
While Black Friday and Cyber Monday are sales-driven events, they give brands a great opportunity to think ahead and turn seasonal shoppers into lifelong customers. Even during these busy times, customers expect superior experience and excellent treatment, both before, during and especially after the sales period.

Due to the extraordinary situation we find ourselves in, this Black Friday is going to be even bigger for online retailers, as shoppers are pointing their wallets at e-stores much more than physical locations. However, while the focus of your elaborate BFCM plan is most probably on how to drive online conversions, it is just as important to concentrate on retaining your audience and their loyalty. D2C brands who understand this and lay the groundwork for customer retention during Cyber week are in for a very special treat.

By creating a well-rounded sequence of after-sales actions, you can continue to deliver value to existing customers, and in turn, enjoy a continuous flow of sales well after BFCM is over.
Show Extra Care with Post-purchase Messages
Following up with your customers after they've made a purchase at your store is not just good manners. It's something that will set you apart as a brand looking to provide shoppers with a worry-free experience, even during the most strenuous times.

Receiving an update on their order gives people comfort, but is also what paves the way for increasing engagement and boosting loyalty over time. Including important information such as a tracking number, shipping company or a way for them to contact you in case they have questions, is essential for any quality transactional message.

Moreover, since Black Friday is an international retail holiday, you can expect to get orders from customers anywhere in the world. That being said, take the extra step and personalize their experience by confirming their order with an SMS in their local language.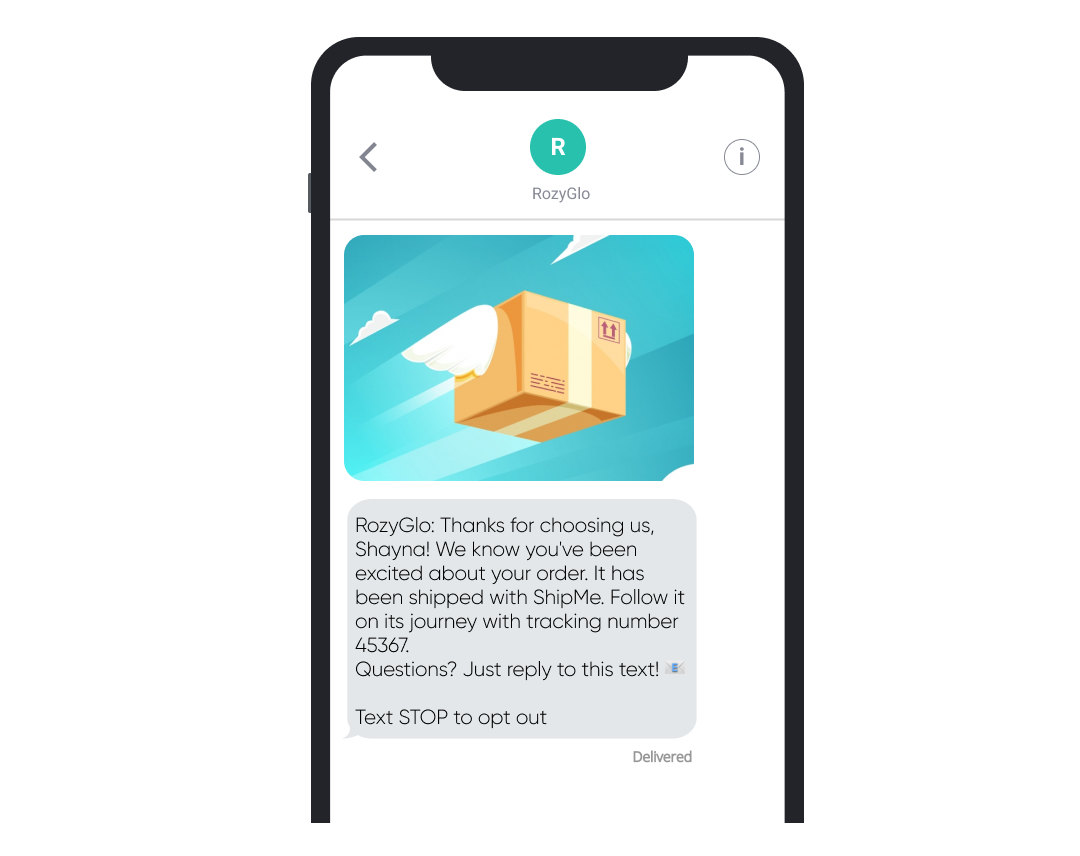 Make an even stronger (and lasting) impression by asking your customers for their feedback a few days after their order has arrived. This will give them enough time to receive, try or test out their purchase. Let them know they can reach out to you easily in case they need to, and don't forget to enable your SMSBump chat so you can go back-and-forth with them.

Post-purchase care doesn't need to be complicated or overwhelming, especially when you can automate the entire funnel by setting up a couple of highly-interactive Flows. Check out our tips on how to create a fully-automated flow that will take good care of your customers for you.
Ride the Wave of Happy Customers to Boost Reviews
Black Friday is the time of year when your store is most likely to experience a large influx of both sales but new customers as well. Instead of leveraging the spike just for quick monetary benefits, consider what else you can do to capitalize on this wave, using SMS.

Take this valuable time to collect customer reviews and start the new year with a new batch of freshly-submitted testimonials. The best part about positive reviews is that they have a ripple effect: each one has the power to bring in one more customer, who can leave another review, which will bring in another customer… and so on.

In fact, they are so powerful, especially in the booming world of online shopping, that 78% of shoppers trust them as much as they trust personal recommendations. The tricky part about getting reviews, though, is actually convincing customers to spend a couple of minutes to write one. So you need to make it easier for them to submit their feedback!

Review requests through SMS enjoy a 66% higher conversion rate than any other form of review collection. Give Yotpo's quick guide a read and learn how to use SMS to drive user-generated content, increase social trust and build a strong brand image that will fend off the growing competition.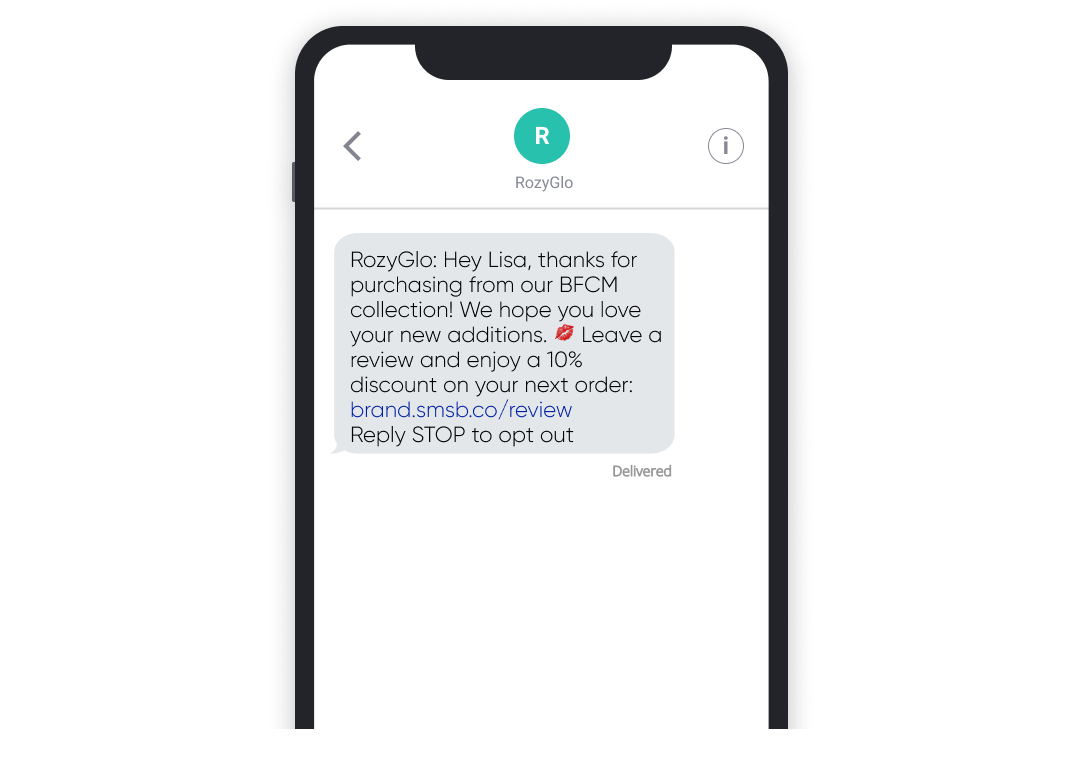 Use this knowledge and turn your one-time BFCM customers into brand advocates that will create buzz around your business and will attract newcomers, naturally reducing your acquisition costs but also generating organic social proof. Not to mention you will have a larger database to market to for the rest of the year and beyond.
Go Past the Cyber Sales
Black Friday sales begin as early as the first leaves start to fall, and go as late as snow starts to stick to the ground. So it's common for retailers to try and harness the appeal of the BFCM period to secure more sales, well past the day itself.

On top of the grand sale you plan for the night of Black Friday, consider leveraging the weekend before Cyber Monday to add deals on new arrivals and let your customers' fear of missing out (FOMO) take care of the rest. Come Cyber Monday, it's time to beef up with a 24-hour "everything must go" flash sale, meant to raise your shoppers' interest, create urgency and ultimately - use your inventory fumes to bring in additional profits.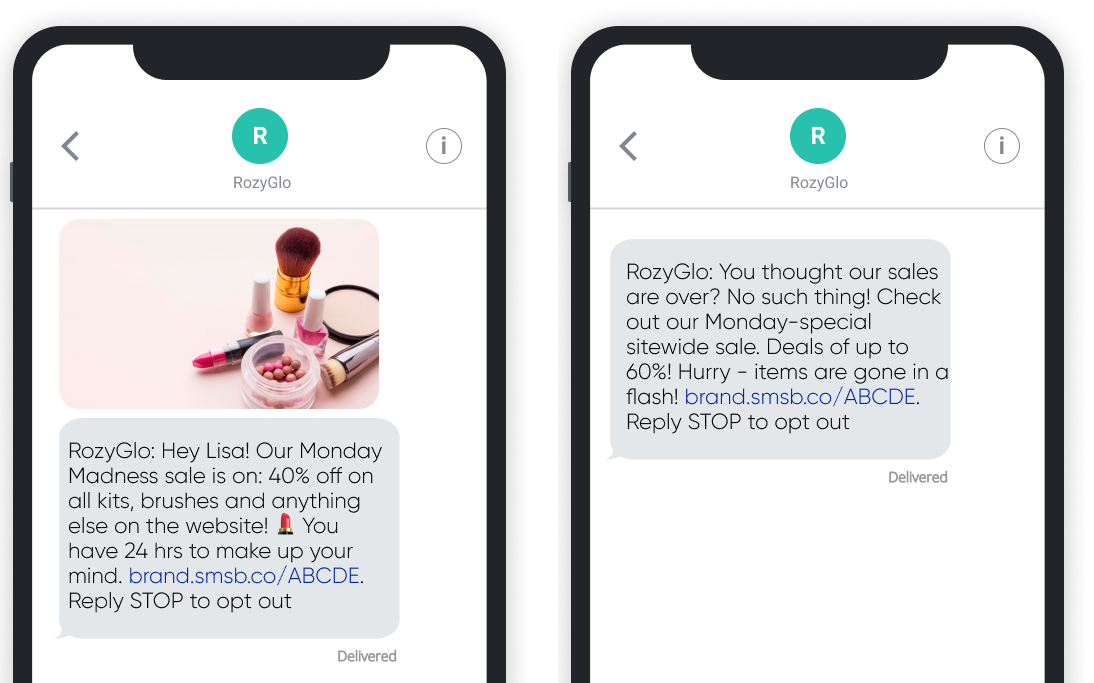 Converting your high traffic into sales shouldn't end on Black Friday. Take a look at our 3 ideas on how you can keep the orders flowing even after November 27.
Don't Just Stop at Black Friday
… this is basically our advice for you. Think about the other 360+ days of the year. As much as you are satisfied with your BFCM results, know that there is no better time to make one final push and capture sales even after these key couple of days. Check out our full library of SMS Strategies so you can continue building on the momentum and engaging customers.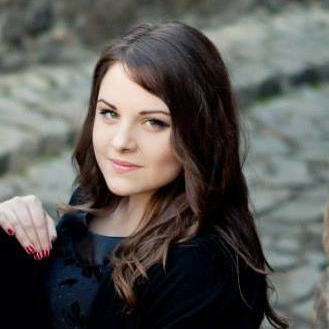 Start growing today
Sign up today and join 90,000+ eCommerce businesses making it big with Yotpo SMSBump