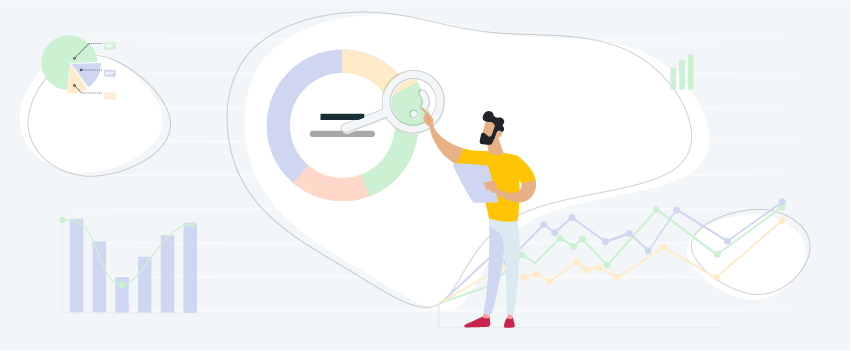 3 Ways to Leverage Data for a Successful SMS Marketing Strategy
Nowadays data is the most valuable commodity. Having full access and visibility to your campaign performance in real time is an important part of every marketer's tech stack. You need to understand how your channels are performing at a high level and have this data easily available in the palm of your hand.
But you know what they say - knowledge becomes power only when we put it into use.
We will now walk you through 3 powerful ways SMSBump helps you gain full transparency of your performance and how to leverage this data to reinforce your SMS marketing strategy, drive continuous growth and boost your ROI to new heights.
Build a Solid Text Marketing Audience
As one of the key traits of text marketing is that it is consent-based, building a solid list of subscribers is the first step of every successful SMS strategy. Having a deep understanding of how and why people opt in to receive marketing offers from you is crucial if you want to achieve sustainable growth.
Our advanced Subscriber Collection Analytics tool will help you gain key insights on how many people have subscribed (or unsubscribed) from the different SMS opt-in tools you use, which countries they come from, what are your growth rates per source, and more.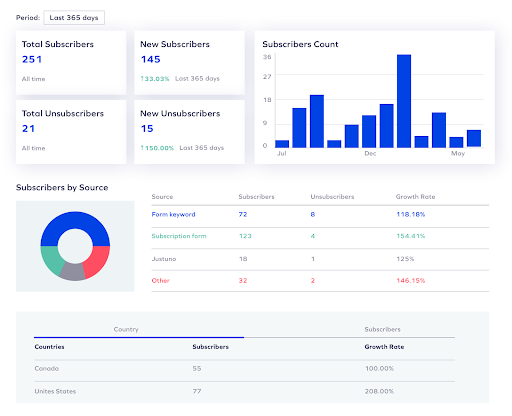 Does your Black Friday pop-up bring more conversions than your dedicated landing page? How are your on-site subscriber collection tools performing compared to off-site? Leverage this valuable data to accelerate audience growth by identifying your top performing subscriber collection tools, and revamping your ongoing forms to drive even better results.
With the help of the visual representation of your subscribers count you'll quickly see the time periods with best (or worst) results. Marketers who want to dive deeper into the performance metrics, can use the country distribution analytics to assess brand awareness and exposure across different markets and identify key growth opportunities.
Analyze the success of your marketing efforts and use these insights to build a solid text marketing audience and plan powerful campaigns in the future.
Track Performance and Adjust Strategies in Real Time
Nowadays there are plenty of tools for marketers to analyze the performance of their campaigns in order to optimize efforts (and budgets). But how can you make sure your SMS game is on point? And do you know what's working well and what may need some improvement when it comes to your text marketing program?
You'll find the answers to these questions and more in your SMSBump reports. They will help you better understand how your subscribers base is growing over time, track and analyze the performance of your overall text marketing strategy and evaluate the results of each SMS campaign, automation and flow. The data within the reports can be structured by day, week, or even - month.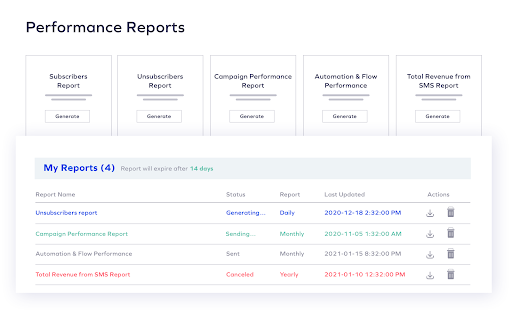 Each of the 5 reports can be generated and downloaded as a CSV file to your computer. Access them from the dedicated section in your SMSBump Dashboard, select a timeframe for your data to be organized, and start analyzing your performance!
Use the Subscribers/Unsubscribers reports to deep dive into every text message you've sent and find out which campaign was well received by shoppers and which needed some improvement. This will help you optimize your subscriber collection strategy for future initiatives - now that you know what works best for your audience. Campaign, Automation & Flow Performance reports show the most important KPIs of your marketing efforts, such as revenue, cost, ROI, click-through rate, conversion rate and AOV, whereas the Total SMS Revenue reports will help you track and analyze the success of your entire SMS marketing strategy.
SMSBump reports are here to help you get quick and easy access to valuable insights on your SMS campaigns. Having an overview of all the important trends and growth metrics with just a click is crucial for every eCommerce business out there, and will surely allow you to assess your performance and impact, adjust your strategy in real time and maximize success in the long run.
Compare Results Within Your Omnichannel Strategy
Let's say you invested some time and money to promote your new product or collection, you used multiple channels to spread the word and ended up scoring thousands of sales in no time. How can you tell which campaign brought you the best results? Was it the one-off text marketing campaign you launched during the weekend, was it the upsell flow you recently activated, or was it the newsletter you sent out last Thursday? In order to answer these questions, you'd need to either ask each customer after purchase, or invest in tarot card reading... Or simply dive deep into your SMSBump attribution settings.
Attribution is the process of matching user interactions to a specific marketing campaign, or, in other words - where and how your customers came across your product or service. Our enhanced SMS attribution model is based on the Last clicked and Last delivered logic, and can help you measure the effectiveness of each campaign, automation or flow and track revenue across channels.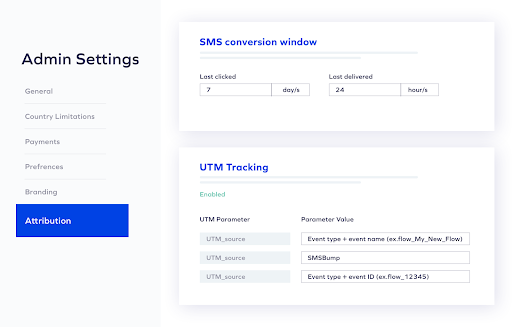 Use it to identify the top-performing messages: was their success due to a witty copy or because of an appealing image? Knowing which texts resonate deeply with your audience, leading to higher click-through and conversion rates, will surely help you optimize future campaigns.
Another super useful addition to our Attribution tool is the UTM tracking, which allows brands to create up to 5 custom parameters and automate the link creation process. This is how you make sure the data in your Analytics will always be relevant and accurate.
SMSBump helps merchants gain full transparency of the performance of each campaign and track results simultaneously across their entire marketing stack. Use this data to outline your most engaging channels, your most effective campaigns and multiply success for the next big retail event on your calendar.
"All information is good even when it is bad"
Analytics, Reports and Attribution form the perfect trinity of powerful, useful and actionable tools every brand should incorporate into their SMS marketing strategy to define winning strategies and gain competitive advantage.
Having maximum visibility into your performance (good or bad) is of immense importance if you want to maximize ROI and the success of your SMS campaigns, make better decisions, and ultimately reach new heights.
Learn how SMSBump can help you build a powerful SMS marketing strategy, so you can create engaging and personalized experiences at every step of the customer journey. Request a demo or get started now.
Mariya Arabadzhieva Todorova
Start growing today
Sign up today and join 90,000+ eCommerce businesses making it big with Yotpo SMSBump