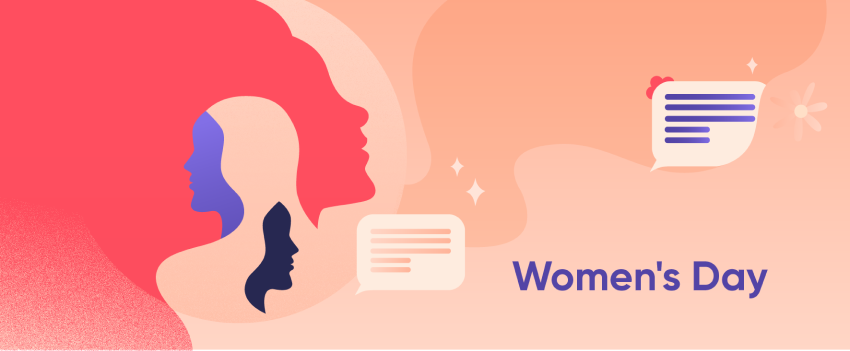 Bias-free eCommerce: 14 Inspiring Female Professionals Share Their Tips and Stories
Happy Women's Day everybody! We all have at least one important woman in our lives that we celebrate on March 8 — be it our mom, our sister, a friend, or our very own self.

Despite being such an inclusive holiday, the reality of the world around us is still a little bit different. Dedicated to raising awareness about various important issues, this year's International Women's Day challenges everyone to confront bias. So in the lead-up to the holiday, at SMSBump we decided to interview 14 female eCommerce professionals, entrepreneurs and brand owners. We asked them to share more about the state of the industry in their country, what's being done to tackle biases in eCommerce, and what more needs to be done to create a bias-free world.

You'll get to walk into the shoes of great eCommerce minds from across the globe. Get ready for an inspiring read and direct access to knowledge, expertise and experience you won't find elsewhere. Buckle up and let's learn how we can #BreakTheBias!


Kathleen Booth has been in eCommerce for over a decade now. She is a marketer by trade and landed in eCommerce when the company she worked for at the time developed a new SaaS product. She is passionate about helping businesses grow and enjoys supporting creative eCommerce entrepreneurs through her current role as SVP of Marketing at Tradeswell: an operating system for real-time commerce.
What is the current state of eCommerce in your country/region?
Ecommerce in the US is booming and there has never been so much opportunity for founders of diverse backgrounds to get involved and start businesses. But with this opportunity comes tremendous complexity. I believe that the greatest opportunity with respect to encouraging DEI is to provide early stage founders and emerging eCommerce entrepreneurs with equitable access to the tools and knowledge they'll need to overcome the challenges they'll face in achieving true scale.
Are there any biases in the eCommerce industry that no one is talking about but should? What is your advice on achieving a bias-free environment?
There continues to be systemic bias throughout the business world, and eCommerce is no different. One key area that I'm interested in seeing solved is access to capital. It's not hard to get started in eCommerce, but growing and scaling a business typically requires funding. By focusing more on financial inclusion and the development of programs designed to help entrepreneurs that historically lack the resources to be successful, we can build an eCommerce ecosystem that is truly diverse, equitable and inclusive.
Your advice for getting started in eCommerce?
We are living at a time of tremendous opportunity when it comes to eCommerce. If you're just getting started, consider looking for a job at an early stage direct-to-consumer (D2C) startup. That's a great way to get an inside look at what it takes to launch and grow an eCommerce business. From there, you can begin to narrow your focus on the parts of the business that you find most interesting.



"Other than the fact that dogs are everything, one of the main reasons I started Sir Dogwood was because the pet industry is not a very diverse space." Chaz Olajide founded her one-stop toys, accessories & fashion petshop in 2016 with the purpose to move the needle toward diversifying the industry and to make it align with the trends suggesting that pet owners of color are the most rapidly growing segment. Sir Dogwood is committed to supporting women and BIPOC-led brands, amplifying their voices and increasing their visibility in the store, on their blog, and through their social media platforms.
What is the current state of eCommerce in your country/region?
The trends that I see in eCommerce are a shift toward both mobile and social commerce and the ever-increasing importance of user generated content. Instagram continues to be a key source of online traffic for us, and the vast majority of our social sales come from IG. To capitalize on user generated content we created a section on our website where customers can shop our Instagram posts from our homepage. We also added image functionality to our review capture so that our customers can upload images of their pets in their Sir Dogwood gear. This has really helped us to boost our social proof.
Are there any biases in the eCommerce industry that no one is talking about but should? What is your advice on achieving a bias-free environment?
There are definitely stereotypes and biases about BIPOC (Black, Indigineous, and people of color) in the pet space at large; mainly that we're not seen as 'typical' pet parents and that we don't spend money on our pets. Prior to the most recent Black Lives Matter movement in 2020, garnering press was a major challenge for us. During and after BLM, we saw a huge uptick in coverage about Black-owned pet related businesses. Suddenly, I was receiving an onslaught of inquiries for interviews, our products were being highlighted on well-known fashion sites, and I even had a fellow pet industry founder reach out and apologize for not including me in their recent book about women-owned pet businesses. Thoughtful inclusion efforts within the eCommerce space are an important way to help tackle biases as opposed to things like random one-off blog mentions during Black History Month which can ring hollow.

Your advice for getting started in eCommerce?
I would suggest doing as much research as possible before diving into eCommerce. I spent months reaching out to established eCommerce founders in order to pick their brains over coffees and lunches. Create a realistic business plan to make sure you have a solid blueprint for the next 3-5 years. If possible, try to connect with fellow founders and/or mentors in your field who can help provide guidance along the way.



After stumbling between odd jobs in retail for over 10 years, Caitlin found herself applying for an up-and-coming Canadian tech startup which went on to become one of the biggest platforms for eCommerce around the world. Having spent upwards of 6 years at Shopify and now as part of Govalo, Caitlin knows the industry inside out and believes that the beauty of eCommerce lies in its ability to break down barriers, ultimately — making the world feel a little bit smaller and a lot more familiar. It has the potential to provide equal access and opportunity for anyone who seeks to explore it. And that is what fascinates her to this day.
What is the current state of eCommerce in your country/region?
In Canada, I've seen a shift since the pandemic to expand and innovate through eCommerce. I watched bartenders out of business start their own at-home cocktail delivery kits, I saw chefs build subscription meal plans, and plant retailers sell out from online plant drops. We experienced many lockdowns in Canada that forced us to rethink and reprioritize our traditional concepts of business and commerce. I think it's opened a lot of doors for folks who maybe never thought of this path before.
The shift to 'support local' has also made huge waves here — local businesses were some of the most impacted in the pandemic, when most big box stores were able to stay open as "essential", a lot of the smaller shops struggled because of capacity limitations and constantly changing guidelines. Watching so many of them shift to online and curbside pick-up, I think actually helped bring a lot of Canadian business into a more modern day, where you, as a buyer, have so many options, and why shouldn't you? I think Canadians are at the beginning of a shift here — companies are just getting out of their comfort zone after many business shifts.
Are there any biases in the eCommerce industry that no one is talking about but should? What is your advice on achieving a bias-free environment?
Ecommerce is a predominantly white-male industry. It's obvious, if you just open your eyes. Ecommerce was largely built by, and for, men. I will never forget attending Shopify Unite in San Francisco, and the Shopify Plus agency partner happy hour was full of probably 125 men. I think there were maybe 5-10 women, at maximum. And I think the majority of them were Shopify employees. Every speaker lineup, every highly successful eCommerce brand, every tech company, all of it — white male dominated.

We need to change the landscape, and here's what I think: We need to talk about it. We need to acknowledge the problem. We can't keep sweeping it under the rug and just point at the very few successful female-founded, Black-owned, and/or POC businesses saying "oh they did it, it's fine, we don't have a problem". Instead, we need to take this as a learning opportunity of how we can all do better and acknowledge our conscious or even unconscious bias. I saw this happen constantly when I was working with eCommerce businesses putting on events: they didn't even notice the 5 white-male speaker lineups they were showcasing. I had to point it out every time, and we had to have an uncomfortable conversation around lifting voices in eCommerce that are typically not at the table.

We need to invest more in diverse businesses. The emergence of venture capital and funding groups dedicated to this are emerging more, like Backbone Angels and Founders Fund. We need to uplift more voices, by actually putting our money where our mouth is. We need to prioritize buying products from these underrepresented brands, and we need to call out our unconscious and conscious biases when we evaluate these brands. We need to shift the narrative. Call out uniform speaker lineups. It is not a straight path ahead, it's not an easy one either. We need to get uncomfortable and talk about who eCommerce is intentionally built for and how we can't just break down the barriers to entry, but the trajectory of successful businesses in eCommerce to include more voices than fewer.
Your advice for getting started in eCommerce?
Just start. Don't overthink it. It will never be perfect and you're likely to fail the first few times. You will learn more from that failure than you would if you got it perfect the first time. If there isn't a seat at the table for you, bring your own chair. When has anyone successful in eCommerce been conforming to a norm? You are a disruptor by nature if you want to be in this ecosystem, so sit at the table you want to be heard at.



Katie Krische is the Marketing & Partnerships lead at Alloy Automation, with years of experience in eCommerce after first getting into the industry as part of Shopify. Joining Shopify still just at 1500 employees, Katie had to learn all that she could about an industry she wasn't familiar with at all. While daunting at first, Katie soon got to know the important apps and players, and fell in love with the community instantly. She finds working with partners who all have a shared goal rewarding, and the work itself — just plain fun.

What is the current state of eCommerce in your country/region?
Ecommerce in Canada is advancing at a fast rate, but has its challenges. Shipping and logistics is tougher for eCommerce brands who are based in the US. Certain products have limitations or the general complications of customs. Since Shopify is based in Canada, the partner ecosystem in Canada is extremely strong and has a large presence in a handful of cities like Ottawa, Toronto, Montreal, Winnipeg, and Vancouver.
Are there any biases in the eCommerce industry that no one is talking about but should? What is your advice on achieving a bias-free environment?
There's a constant bias that exists not just in eCommerce, but in most industries. Working in partnerships, I've definitely experienced bias in calls, emails, or even at events – which might surprise people, given how advanced our industry is. For example, one time I had to hide at an event venue and ask security to escort me out to an Uber, as someone said they were going to be waiting for me outside. It's situations like these we face, but don't often share.

The easiest way to help combat bias is to have allies around you who you can speak to or who recognize situations. That way, they can either check in on you or help support that you belong there too. For those trying to be an ally, my advice would be to make an effort to be more aware of your surroundings and make a bigger effort to include others beyond the circles you're comfortable in.
Your advice for getting started in eCommerce?
My best advice is to get your foot in the door whether it's through an internship, freelancing, or a position that's not ideal to you. Learn what you can, learn about eCommerce and its ecosystem, and start to expand your role by doing more – this is easier at a smaller company. Begin to network and find people who will genuinely help support your learning and growth in the ecosystem. I see getting your foot in the door and networking as the two most important factors in eCommerce. It's harder to enter than other industries, but once you're in, it's a very small community.



Carmel is a Senior Marketing Manager at Yotpo but she had no ordinary start in eCommerce. We could almost say that she plunged into eCommerce headfirst, managing content for Australia's largest eCommerce event. This helped her meet many leaders and entrepreneurs, and in the end - simply fall in love with the industry, so much so that she founded her own retail brand. What stands out to her about eCommerce is the fact that everyone is open to share their learnings and failures but also to celebrate together and build genuine relationships.

What is the current state of eCommerce in your country/region?
The state of eCommerce in Australia has taken a rapid turn since the pandemic, forcing brands to focus on the online channels and streamline the way they communicate with their customers. A lot of brands are now investing in tools and services that help them build relationships and trust. In terms of DEI, we have also seen a new wave of customers come into the market who hold deep values, such as sustainability, diversity and inclusion, and representation. This has led to a positive shift of brands adapting a more inclusive and mindful approach to the way they operate. I am excited to see this evolve as we start to become more conscious in not only our consumerism, but general marketing and business practices.
Are there any biases in the eCommerce industry that no one is talking about but should? What is your advice on achieving a bias-free environment?
I have experienced many biases as a young, single mother and minority professional. Whilst people may not see the biases directly, the ones who are labelled do get affected even if it may be in smaller ways. I have seen many women belittled or dismissed, or minority groups not given the same opportunities as the general population. Bringing all of this to the surface, creating safe spaces to learn together, talking about the reality of situations and making sure we are truly providing equal opportunities is what we need to achieve a bias-free environment.
Your advice for getting started in eCommerce?
Don't be afraid to put your name out there, personal branding goes a long way. Allign yourself with people and projects that you have genuine interest in. If you have a passion for women in tech, find organisations to volunteer your time and seek out mentors to learn from. Go to networking events and meet people you wouldn't usually speak with. Linkedin is a great place to get started, don't be afraid to connect with people and draw on the experience of others.



Luck. This was the reason for Alicia's very first encounter with the world of eCommerce. Starting at an email marketing agency, focused on eCommerce brands, Alicia was well out of her comfort zone but soon enough, she learned the ropes and gained confidence. Today, Alicia manages partnerships at LTVplus, a customer service outsourcing company for eCommerce brands. Alicia loves how fast-paced eCommerce is, making every day different and giving her countless opportunities to connect with many new people with the same passion as hers.
What is the current state of eCommerce in your country/region?
Ecommerce is pretty decent here in Malaysia but I don't think people are going out of their comfort zone just yet. Southeast Asia and Australia are just a few countries that don't like to explore outside but as far as I'm aware, eCommerce is definitely expanding.
Are there any biases in the eCommerce industry that no one is talking about but should? What is your advice on achieving a bias-free environment?
In the beginning, when I started in 2019 I noticed that there weren't many women in the space. You'll be surprised that in partnerships, the majority of them were men and it gets really hard because sometimes I wonder if they judged me because I was a woman and hence they didn't want to respond, or they just thought that my role in partnerships wasn't "something" compared to the CEO. I'd get no response unless my CEO said something or messaged them via another platform.

During the pandemic, things changed tremendously. More women joined the eCommerce industry and you see more partnership roles being taken up by women. It's amazing that companies are slowly adapting to the culture and seeing that women are equally as powerful when helping the business grow and generating revenue. My advice is to care less about what other people think about you, but also be sure to observe every time you apply to a new place. You want to make sure the company is not toxic and it doesn't encourage a man-only environment. Just because they are "well known", does not always mean they are "GREAT"! People come and go to places and there's a reason for that, so always do your research before saying "Yes"!
Your advice for getting started in eCommerce?
Back in the day eCommerce was for everyone, but today, if you don't have knowledge about it or experience, it might be a little hard to get in the space unless you're lucky enough to get a company that doesn't mind brushing you up. Start to build your own personal brand and interest on social media, show and prove your knowledge so that people can see it. LinkedIn is a great platform to build your brand, as well as others like Twitter and Facebook. Follow as many eCommerce gurus/experts on those platforms to learn how they do it. What you see every day is basically the job they do every other day. Learn to educate others about what they don't already know about you!



Monica's experience can't be described in a few sentences. For over a decade now, she's been directly or indirectly involved in eCommerce marketing, from managing ad accounts at Google, going through the entire marketing ecosystem for a dropshipping store, to now working as the Marketing Director at a D2C-exclusive email marketing agency Hustler Marketing. Her dedication to eCommerce is beyond belief, so much so that she even admits to have modeled for one of the products sold at the dropshipping store. To say she's seen it and done it all will simply be an understatement.

What is the current state of eCommerce in your country/region?
India is the 3rd largest eCommerce market in the world after the US and China. In 2021, the eCommerce industry in India was pegged at around $50 billion and it continues to grow year on year. India also has the world's second largest smartphone consumption, a rock solid online payment system, and probably the cheapest internet in the whole world — an excellent eCommerce ecosystem. Flipkart is the largest eCommerce player in India, followed by Amazon and Myntra. But other than these giants, there are hundreds of medium and thousands of small D2C stores and Indie brands making inroads into the eCommerce industry. The latest shift would be social selling, meaning many independent small sellers can now sell through platforms dedicated to them, as opposed to being dependent on Amazon or Flipkart. Startups like Meesho and Udaan are at the forefront of this "support small" social model of selling.
Are there any biases in the eCommerce industry that no one is talking about but should? What is your advice on achieving a bias-free environment?
If it pertains to a gender-based bias, then I'm not sure if I've been at the receiving end of one or have decidedly noticed one. But of course, the usual glass ceiling exists in eCommerce too. Women entrepreneurs may find themselves in situations where they're not taken seriously enough and just considered "hobbyist stores". But things are changing now. Two of the biggest industry leaders in India — Nykaa and Sugar Cosmetics are both owned by women. They both scaled the startups to be unicorns starting as investors on Shark Tank. Both are generally very well regarded in the eCommerce world. Having said that, eCommerce largely still remains a man's game, and 80-90% of the eCommerce industry is still male dominated, though I'm not sure if that's by design, or by choice.
Your advice for getting started in eCommerce?
Working for an eCommerce store before starting your own is an absolute must for eCommerce. Everyone thinks that eCommerce is just about having a pretty site and putting money behind ads and getting those sweet, sweet sales. But behind the scenes, eCommerce is not for the faint hearted. A) The ROI from advertising is abysmally low, which means you gotta have a reliable customer base for repeat purchases. B) Even if you manage to sell, it's inventory management that can take a toll on your business. Having the right supply chain and operations management is the key. C) Don't ever sell a product you'd never buy yourself. When you don't believe in what you do, it shows.



Olivia co-founded Maukau - the very first agency in France to be exclusively dedicated to Shopify stores. Together with her business partner Michael Morales, for the last 6 years Olivia and her team of Shopify experts have helped countless brands turn their vision into a successful online business. Or as her personal motto goes: Making Shopify-France happen, one day at a time!

What is the current state of eCommerce in your country/region?
One of the reasons why I love Shopify so much is that their core mission is to make commerce better for everyone, which implies democratizing entire digital structures and tools so as to make them as accessible as possible to anyone.

When it comes to online store owners in France, I genuinely believe that Shopify has helped in leveling the playfield on a purely technical level on one hand, and on building up their community on another. For instance, they have secured partnerships with prominent French incubators, such as The Family, in order to provide a variety of programs and events to support female entrepreneurs and aspiring ones, too. However, my answer wouldn't be totally complete if I didn't mention the following concern: whilst we're seeing a growing number of women taking on this journey and being encouraged to do so, it's impossible to deny that eCommerce still has a racism problem.

Depressingly enough, I can't think of a well-known French digitally-native vertical brands (DNVB) with two Black entrepreneurs as I write this in 2022. When it comes to racial equity, we still have a lot more work to do and must stop shying away from these conversations. Systemic issues are still very real, and my hope is that more companies start addressing them in order to figure out how to create new and better initiatives for people of color (POC) in the industry.
Are there any biases in the eCommerce industry that no one is talking about but should? What is your advice on achieving a bias-free environment?
To be honest, I've definitely felt disheartened at times; the industry is still very much predominantly led by white men all over the world, and France is no exception to the rule. I'm well aware that this is not an astoundingly groundbreaking statement, but it'll help me contextualize my personal experience.

Back in 2016, my business partner and I had absolutely zero knowledge whatsoever with regards to what it meant to run an agency. Something kept happening, though: prospects would instinctively assume that I was Michael's assistant. At first, I tried to brush off these unnerving situations and to rationalize them, namely by imagining that people might feel more comfortable with a man in charge, and hey, we needed the clients…so how important could it really be? Eventually, it became too frustrating. I decided to tackle this issue with Michael and I showed him all the ways in which I'd been underestimated. Since then, he's never failed to discern even the subtlest forms of discrimination and to shut them down in a heartbeat. In turn, his attitude has given me the confidence to speak out and reclaim recognition for my work, as I knew my business partner would back me up.

All in all, it's been a truly virtuous circle. I believe that change stems from education, and people standing up for each other. Figuring out what your privileges are is the first step, and those who choose to resist this exercise will (sorely) miss out on some incredible experiences… and talent.

Your advice for getting started in eCommerce?
To quote the international slogan of an infamously trademarked swoosh brand: just do it. Stop waiting for everything to be absolutely perfect and go for it. Keep optimizing as you go, and don't forget to listen to your customers in the process!



Chloë got into eCommerce by complete accident in 2004, and was very quickly hooked by the data, the ability to optimize performance, and by what a friendly, sharing community there was in the space. After almost 2 decades in the industry, she's still here because it's now even harder for an eCommerce business to work out what they SHOULD be doing, rather than just work through the thousands of things they COULD do — a problem that makes her want to help out even more through her book-writing and podcast hosting. ("Plus we now have a huge responsibility to save the planet — and I want to help with that.")
What is the current state of eCommerce in your country?
Every week I speak to people from all over the world, so it's hard to separate pure UK trends from the more global ones... but here in the UK we're certainly still reeling from the rollercoaster of the last 2 years, and issues Brexit caused. Plus, we've got inflation to deal with and "living with COVID". I think there's also a lot of mental health/stress reduction issues still to surface as we work out what we want "normal" to be.

The fast pace of change in eCommerce hasn't helped with that. However, I feel the last 2 years have led to a greater awareness of the need to be inclusive, and for everyone to take responsibility for the inequalities we're living with. The corporate global reaction to what's happening in Ukraine is something that just wouldn't have happened a year ago, and opens the door for big changes to other issues, too.

2022 is going to be another year of massive change. If 2020 was the year everyone started buying online, and 2021 was the year the supply chains broke, 2022 is going to be the year of a huge shift in marketing.
Are there any biases in the eCommerce industry that no one is talking about but should? What is your advice on achieving a bias-free environment?
I'm not aware of having been negatively impacted by any biases in my career, and in recent years I have probably benefited from event organizers' desire to have more women on their stages. But there have been plenty of moments, for instance when I was advised to put "C Thomas" on my book covers and Amazon listings, rather than "Chloe Thomas", because books by women sell less.

There's certainly many imbalances. Just this month I spoke at an event where the audience was 90% white male. I used to be against the idea of quotas and targets for inclusion, because I thought the issue should be tackled from the bottom up — encourage more diverse people to enter the industry and we'll naturally get more diversity across the board. BUT I've now come to realize that a key part of changing things at the bottom is showcasing diversity at the top. One of the best ways to convince people they belong somewhere is to show them what's possible, show them people like them in positions of power and influence. Inspire everyone to step up. On a personal level I try to keep an eye out for my own unconscious biases so I can fix them, and try to showcase a wide range of business people on my podcasts, although I don't always succeed.
Your advice for getting started in eCommerce?
It's now VERY easy to set up an eCommerce store. It's an awful lot harder to make one a success. There's huge competition online, so if you want to succeed you need a product that stands out. Once you have that, you need to get clear on WHO your ideal customer is, WHY they are going to choose your product, and then create the marketing to bring them to your store and become your advocates. Community, creative, story — that's what's going to win in 2022.


Marianna Chillau is set on a mission to revolutionize eCommerce across the entire Italian peninsula and has 12 years of experience to help her out with this ambitious task. Having started out as an eCommerce Manager, she gained enough knowledge and expertise to create her very own company, providing digital solutions for eCommerce businesses. Marianna does what she loves and loves what she does because there's always something new to try, learn about and evolve.

What is the current state of eCommerce in your country/region?
Italy tends to lag behind other European countries when it comes to digital innovation and eCommerce. This is especially true in the South of the country, where I started my company. Nonetheless, the pandemic undoubtedly marked a turning point for the process of digitalization of Italian companies.

From my personal experience, bringing the latest trend into the market is still quite a challenge here, but what is entrepreneurship without a bit of challenge? Unfortunately, there is still a lot to do also in terms of DEI in many workplaces. It is true, however, that the digital industry is among the most advanced and inherently open to change, so I am confident it can lead progress in the DEI field as well, especially if people involved in it keep on working in this direction.
Are there any biases in the eCommerce industry that no one is talking about but should? What is your advice on achieving a bias-free environment?
As a female entrepreneur, I have often experienced the tendency in my country to diminish the role of women as entrepreneurs and leaders. I feel, however, that neither treating men as role models, nor seeing them as rivals is the solution. My personal advice to women is rather: 1) Pursue their goals even if they go against what is expected of them; 2) Be aware of their value; 3) Give their best without fearing failures. So many young women feel like they cannot afford to be anything but perfect in order to prove their value. Aiming at perfection is good, but only to the extent it does not prevent you from taking risks and making mistakes, which women should be encouraged to do more.
Your advice for getting started in eCommerce?
Looking back at my experience and my mistakes in the eCommerce field, there are three tips I can share. The first is to be open to change, which is paramount in a dynamic industry like this. The second is not to be afraid of new ways of doing things. The third is to force yourself to take risks. No opportunity comes without challenges, so taking risks is the only way to success.

In the span of just 5 years, Vivien Wolter was able to create, build and scale 4 eCommerce stores and turn them into internationally recognized brands. She first got into the field as she was determined to find a way to earn a living, while also maintaining the freedom to do the things she loves, whenever she wants. Having fully embraced online commerce and seen the level of diversity within the industry, Vivien's set on growing her brands, branching out to new niches and ultimately — continuing onto her exciting eCommerce journey to freedom.

What is the current state of eCommerce in your country/region?
When it comes to eCommerce, of course you need to take into consideration that it isn't always a smooth ride, it's more like a rollercoaster. Due to the pandemic the last couple years, we have had a lot of ups and downs, more than we have had in the previous years prior to the pandemic.

The fact is that eCommerce is heavily impacted from the outside "real world", whether it be the pandemic or latest trends that are going around. It has an effect on how the store performs and you constantly need to be looking at how to offer your products to your customers, no matter what comes out of that. There is 100% a place for diversity, equality and inclusivity in the eCommerce market, I actually believe it's improving faster than the "normal" work environment.
Are there any biases in the eCommerce industry that no one is talking about but should? What is your advice on achieving a bias-free environment?
Biases are still a problem both in eCommerce and businesses in general, around the world. Whether it be because you are a woman, or something else, we still have many people that still live with the idea this is a man's world. Most top business owners are men and great powers of the world are mostly run by men. Some of which may believe that women can't achieve the same level as them. Age can also be a bias which can affect how you are treated in the business world. People may think because you are younger you don't have the ability to create and manage businesses better than someone who is older.

The best way to tackle bias in eCommerce is to always show confidence in what you do. Never let anyone or anything make you think you can't achieve your goals. Focus on what you believe in, you are the creator of your own story.
Your advice for getting started in eCommerce?
Starting an eCommerce business in 2022 will only become harder, you either have to have a really good product that can knock everyone's socks off, or have an amazing marketing strategy to make sure you have a secure and safe start that will allow you to grow.

Rachel is not afraid to admit she started off in eCommerce not knowing anything about… nothing at all. Her first attempt to run her own business couldn't really be defined as successful but that only made her hungrier to know more about the field and learn everything there is to learn. Fast-forward to today, Rachel is now a leading advisor and a COO at several different eCommerce agencies. Her story is the epitome of how failure is actually a bigger stepping stone than success.
What is the current state of eCommerce in your country/region?
I'm located in Gran Canaria, a Spanish island off the coast of West Africa, and eCommerce isn't really a thing yet. Moving from London to Dublin felt like a shift in eCommerce until we relocated to Gran Canaria. However, I work exclusively with eCommerce agencies all over the world and am fortunate to get an insight into what eCommerce looks like in each location. In general, I'm seeing a huge shift towards loyalty, retention, customer experience, and more specifically — memberships. And for eCommerce agencies, there has been a significant increase in DEI, especially after the Black Lives Matter movement in 2020. The ability to hire people from all over the world, thanks to the pandemic forcing remote work, meant agencies were able to hire the best talent in spite of location, race, or gender.
Are there any biases in the eCommerce industry that no one is talking about but should? What is your advice on achieving a bias-free environment?
As a strong female running a business in a predominately male-dominated industry, there have certainly been some challenges. I've had the misfortune of having clients call me "little girl", I've been told that I have an ego because I expect to be paid for my time. But as a whole, I have received an abundance of support from my network, and this has been one of the biggest factors behind my success since launching my eCommerce agency coaching practice in 2019. I've never wanted to be seen as a female entrepreneur, rather an entrepreneur that happens to be a female.

My advice for women running or starting a business is to embrace being a woman and consider it your superpower. 85% of my clients are men, and being a strong female means I can be tough when holding them accountable, but also have a softer approach when required. Having that balance has been hugely successful for me in business.
Your advice for getting started in eCommerce?
Above everything, know who you're targeting. Being all things to all people all of the time will leave you constantly looking for new clients. It doesn't matter what form of eCommerce you're in, the better you understand who your ideal customer is, the more successful you will be. Understanding your ideal target customer means getting to the bottom of their specific pain points. And that information is gold when it comes to building your service/product as it will help you solve their problems. Don't be afraid to be niche and then expand.

Monica is a true veteran when it comes to eCommerce. With over 17 years of experience and having worked with multiple SaaS and digital agencies, small and world-famous brands alike (some able to scale to 7-figures), and even running a store herself, she is an eCommerce mastermind that we can all learn from. Her true passion lies in building brands and helping small and medium-sized businesses, where she can see the impact of the work almost right away.
What is the current state of eCommerce in your country/region?
Ecommerce has seen a strong growth in the last 2 years in the Netherlands, reporting over 40% growth in revenue in 2020 and growing to over 60,000 online stores, according to CBS. It's important to remember that we are a small country with a total population of just over 17 million. The majority of the buyers tend to be millennials, with an increase in the number of people 65+ buying online. Interesting to point out is that Amazon does not have such a strong foothold in the Netherlands. We have our own "Dutch Amazon" called bol.com. In the top 10 largest online stores, Amazon is #6. The top 3 are bol.com, coolblue (electronics) and albert heijn (supermarket). Sustainability is a very hot trend. From sustainable deliveries (e.g. pay extra to make your shipment carbon neutral) to sustainability-based business concepts.
Are there any biases in the eCommerce industry that no one is talking about but should? What is your advice on achieving a bias-free environment?
In all my years of experience I have definitely experienced biases. Usually under the radar, which makes it harder to talk about and change. To be honest, you just work 2-3 times harder and keep going. Sticking to your lane. And, when possible, I'll do my part in giving other people of color, and especially women of color, a chance that I may not have gotten myself. DEI has become a real hot topic but it still feels like more talk than action.

For eCommerce all you have to do is look at panels at summits, or conferences, or speakers at workshops and trainings. It still feels very much like a white man's world. It's time to hear less talk and see more action by inviting more diverse voices to the table! You can't just say you're open to hearing from people who are not like you, but you actually have to seat them at the table and give them a platform. Take that action beyond tokenism.
Your advice for getting started in eCommerce?
First of all, starting any business is not easy and there's not a quick fix or hack to success. When you are creating something meaningful, it's important to remember that it takes time. Building a business that is sustainable in the long run takes time. Competition in eCommerce has increased, especially in the last 2 years. The social landscape has changed. Privacy rules are getting stricter.

Start with a strong foundation — a strong brand that helps you stand out in the mind of your customer (who is my customer & why do they buy). Know your numbers and keep taking consistent action, test and adapt as you go.



After falling for what she calls "fast food toys", Bistra knew this wasn't what she wanted for her first-born son, and close to 10 years ago she founded ESNAF Toys - a magnetic, wooden toy brand. She wanted to create a better world for children and ultimately - better grown-ups afterwards, one long-lasting and educational toy at a time. With a clear vision and mission, the online store has since grown from a simple drawing in a sketchbook to a global brand, featured in over 25 partner stores.
What is the current state of eCommerce in your country/region?
I am from Plovdiv, the second largest city in Bulgaria. The eCommerce in my region is in the early stage of development. People started using such platforms to show what they are creating. In the first years most of the handmade creators used social media, but in the last few years e-shops are expanding. Creators started launching them, but in my small town there are still specific districts and main streets that people prefer to shop physically from.
Are there any biases in the eCommerce industry that no one is talking about but should? What is your advice on achieving a bias-free environment?
I do not experience any significant biases. The biases in my region come from itself. I easily communicate with our customers worldwide. But the customers from my region still prefer to shop in their native language and use their native currency. I also noticed that people started to be more conscious about where they are shopping from, what's the story behind the brand and where their orders are shipped from. But I cannot call this a bias. It is actually a positive change for a better future of our planet.
Your advice for getting started in eCommerce?
I believe that every storе has its own path and it has to make its own mistakes, so I don't think I can give a particular advice that will apply to everyone. The only tip I can share is to be as honest as you can with your audience. Speak your own language, show your true story, show your everyday life and communicate with your customers. This keeps you close to them and it can inspire you to further develop your product.

For example, what we did when we launched ESNAF Toys is we designed and opened our web shop the same way we'd do it for a B&M shop, doing so only after we got our audience on social media interested and engaged enough. We communicate personally with our customers. No automatic emails, we do everything by hand. We always imagine that we have a real store and that is how we develop our eCommerce platform. Creating this shop is one of the best things we've been a part of.
It's your turn to take action
Enjoyed this powerful read? Learned a little something about eCommerce? Inspired to take the next step in your journey and break some trends? We hope so! Just keep all the insights you read about today in the back of your mind always, and make sure you call out biases when you see them. Even the smallest of actions can make a huge difference in this colorful and dynamic industry we're all in.

And don't forget to enjoy this Women's Day! It's a holiday with strong roots and of great significance for our entire world.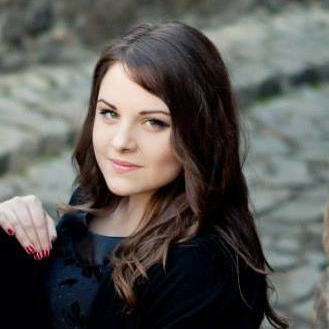 Start growing today
Sign up today and join 90,000+ eCommerce businesses making it big with Yotpo SMSBump