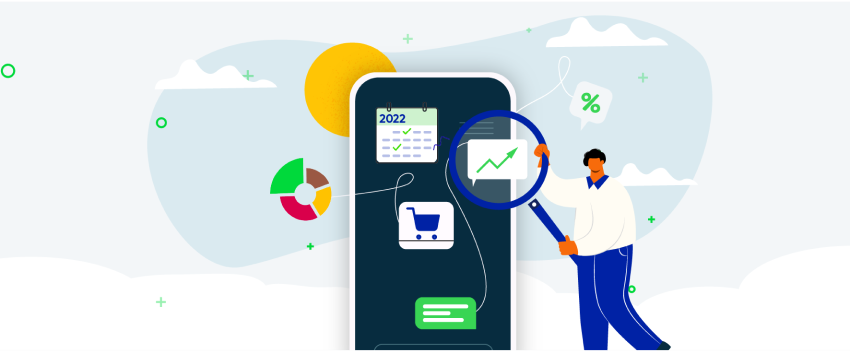 20 Apps to Take Your eCommerce Store to the Next Level in 2022
Happy 2022 everybody! Who's excited for the new year ahead?

We sure are, especially because we're curious to see how eCommerce will continue to grow, inspire us, surprise us by breaking all expectations.

In order to make the most out of the upcoming year, every eCommerce store needs to be fully equipped with knowledge and technology that will give you a competitive advantage while also simplifying important processes and making the whole store management fiasco an easy job.

Whether you want to improve your marketing, enhance your data collection, give relevant product recommendations, or manage your billing, there're apps for all of that. With so many options to choose from, we thought it would be a good idea to highlight 20 of the best Shopify apps that you can rely on to maximize the success of your eCommerce store in 2022. Each of them has also prepared a special deal for you, so you start the new year off on the right foot!

So without further ado…
Alloy
A no-code platform and a true eCommerce gem, Alloy is built with ease in mind. From the interface to the various ready-made recipes, the app gives the one thing every store owner dreams of - a single place to connect and manage all of your tech stack from.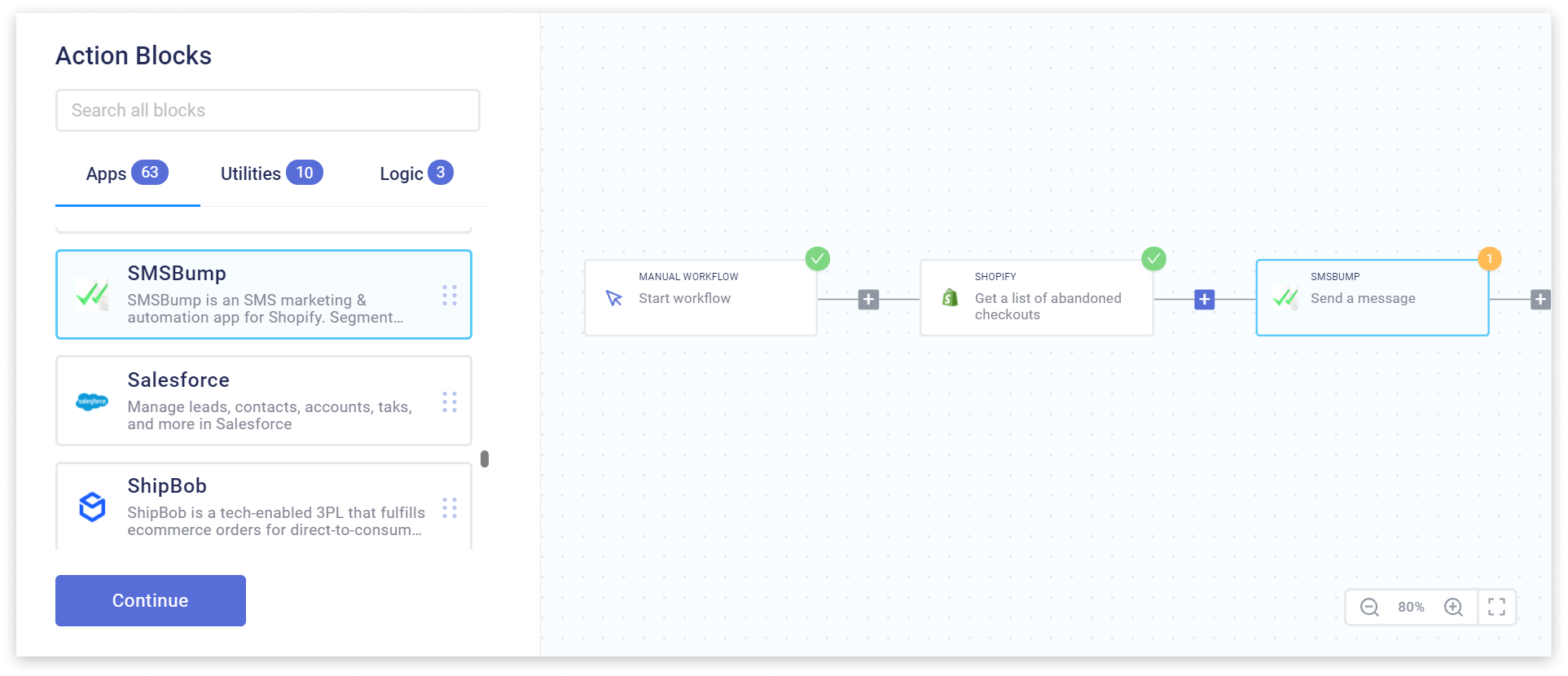 As one of the most advanced players in the industry, Alloy has integrations with Shopify, BigCommerce, Magento, and over a 100 other support, marketing, loyalty, and fulfillment apps, enabling brands to spend more time growing their business and less - on manual tasks. Select one or more apps you use, combine events and actions across them, and create virtually any automation you need, to save your business valuable time and efforts.

With a free plan available, you can give Alloy a try at any time.
Back-in-Stock by Appikon
It happens even to the best in business - your store can run out of a specific product that a customer was eagerly looking for.

No need to fret though, especially since there is a great app out there that can help you make sure your customer is back to your store as soon as you restock.

Back-in-Stock by Appikon helps you reengage shoppers lost to product stockouts. Send them timely alerts as soon as you have the product of their interest available, and do so on the channels they're active on - Messenger, push, email, and more.

Available for Shopify and BigCommerce, Back-in-Stock gives you a simple, yet effective way to mitigate customer churn rate and even boost loyalty. Entirely plug-and-play and customizable, you can design your back-in-stock notifications to meet your brand look & feel, and make customers forget all about your little stock mishap.


With a free plan available and a 7-day free trial, you can easily add Back-in-Stock to your retargeting strategy and maximize every store visit.
Daasity
Every successful store needs to have a good understanding of their data in order to make better, more informed, and ultimately - effective decisions about their business. That encompasses all sorts of information and insights, and Daasity gives online businesses a holistic view over all it. "Data as a service", they are the only Shopify app that combines data across sales and marketing channels in a central model, allowing brands to analyze the information they pull out from their entire tech stack and scale faster.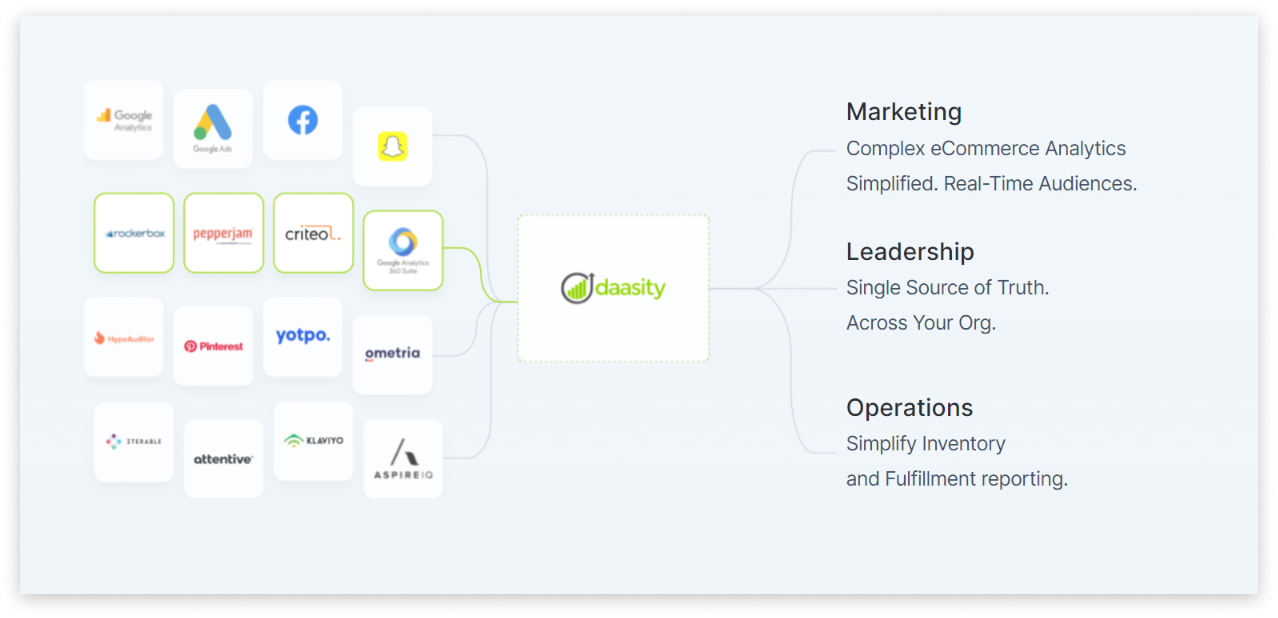 With over 1300 customizable pre-built reports, Daasity aims to enable any business, from self-starters to enterprise-level, to get started easily and learn to understand their data quickly.

As a welcome for the new year, Daasity is giving an exclusive 15-day free trial or a whole month free with an annual contract. Simply go to daasity.com and mention SMSBump to their team.
Debutify
Can an online business even function properly without a beautifully designed webpage, smooth user experience and details that give it character? Debutify understands how important an optimized website is to the success of an eCommerce business.

Created by famous dropshipping entrepreneur Ricky Hayes, the platform is ideal for any aspiring or experienced merchant looking to optimize their store. It provides you with all of the tools to beautify and solve your site problems in three different directions - respond to human behavior, improve performance and take care of slowdowns, and provide high-level support to ensure your website has all the strong suites it needs to succeed.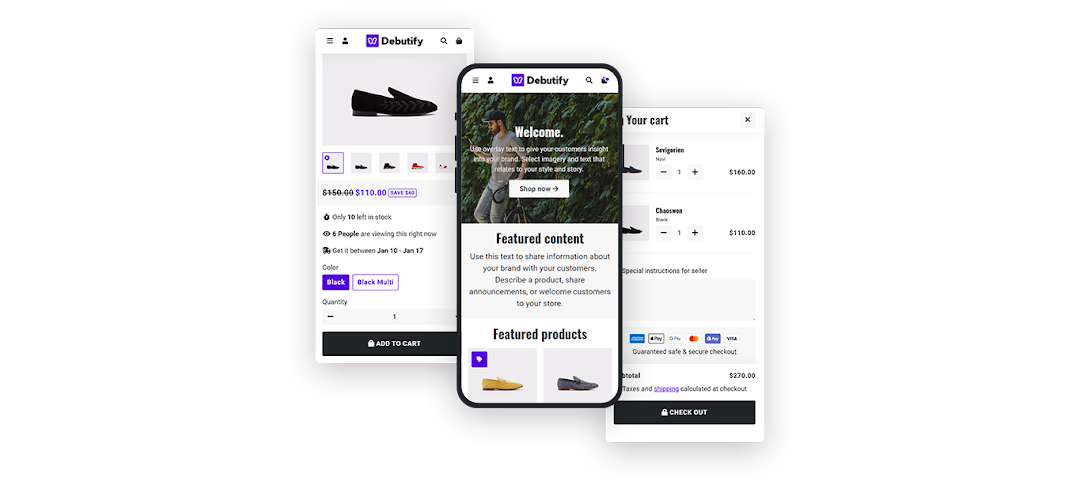 A fully-optimized website is a must for reducing customer churn rate and better return on investment in a world where paid advertising is becoming more expensive and less reliable. Debutify gives you a highly-customizable theme builder and a number of apps to enhance your store for more conversions, average order value (AOV), and lifetime value (LTV).

As a new year bonus, take advantage of their 14-day free trial and 20% off on their paid plans thereafter.
EnquireLabs
Personalization: not just another buzzword marketers like to use. Quite the contrary actually - highly personalized interactions are now an expectation all brands need to fulfill on their way to building customer loyalty and retention. And let's not forget: personalization has proven to boost conversions and sales by 54%.

EnquireLabs takes care of just that. With the help of post-purchase survey questions and their unique "Direct-from-Consumer" approach, the platform helps eCommerce brands find the right words to appeal to each and every customer and work towards building a strong relationship.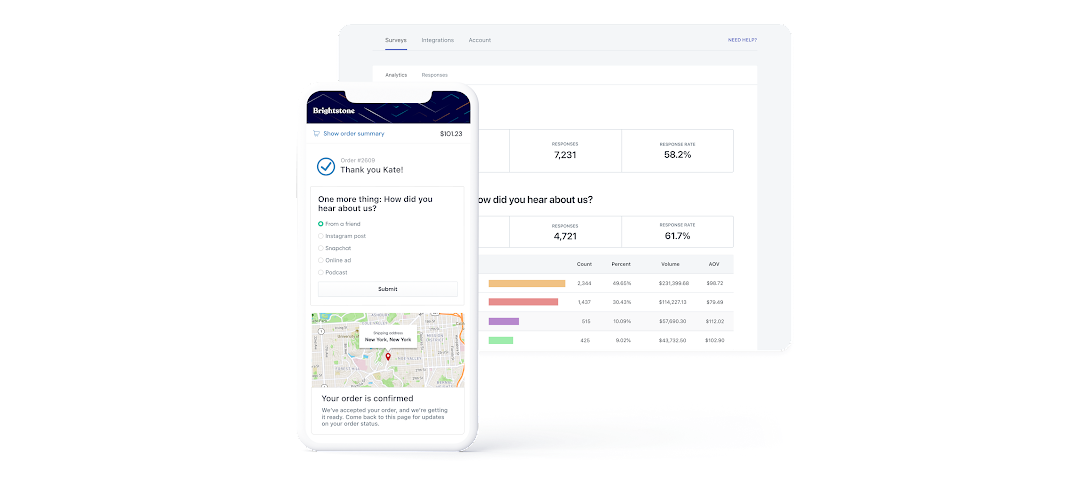 Always delivering the content customers are asking for can improve your business in a number of ways - from customer satisfaction and social proof, to gaining repeat shoppers and their loyalty, healthy retention rates, higher ROI and sustainable growth.

Readers can grab a 14-day free trial as soon as they install the app.
Givz
By encouraging brands to move away from discounts and choose donations instead, Givz aims to help eCommerce businesses weave in social impact in a meaningful way - ultimately making it measurably profitable and sustainable.

In addition to boosting short-term sales, Givz can help strengthen your brand image and presence for the long term by including your customers in doing good. Empowered to receive a certain amount to give to any charity shoppers want to support, they are motivated to make a purchase, so much so that this often is that final motivator they need. And if that's not a good enough reason to add give-back marketing to your strategy, just remember: it is proven to increase brand loyalty and customer engagement too.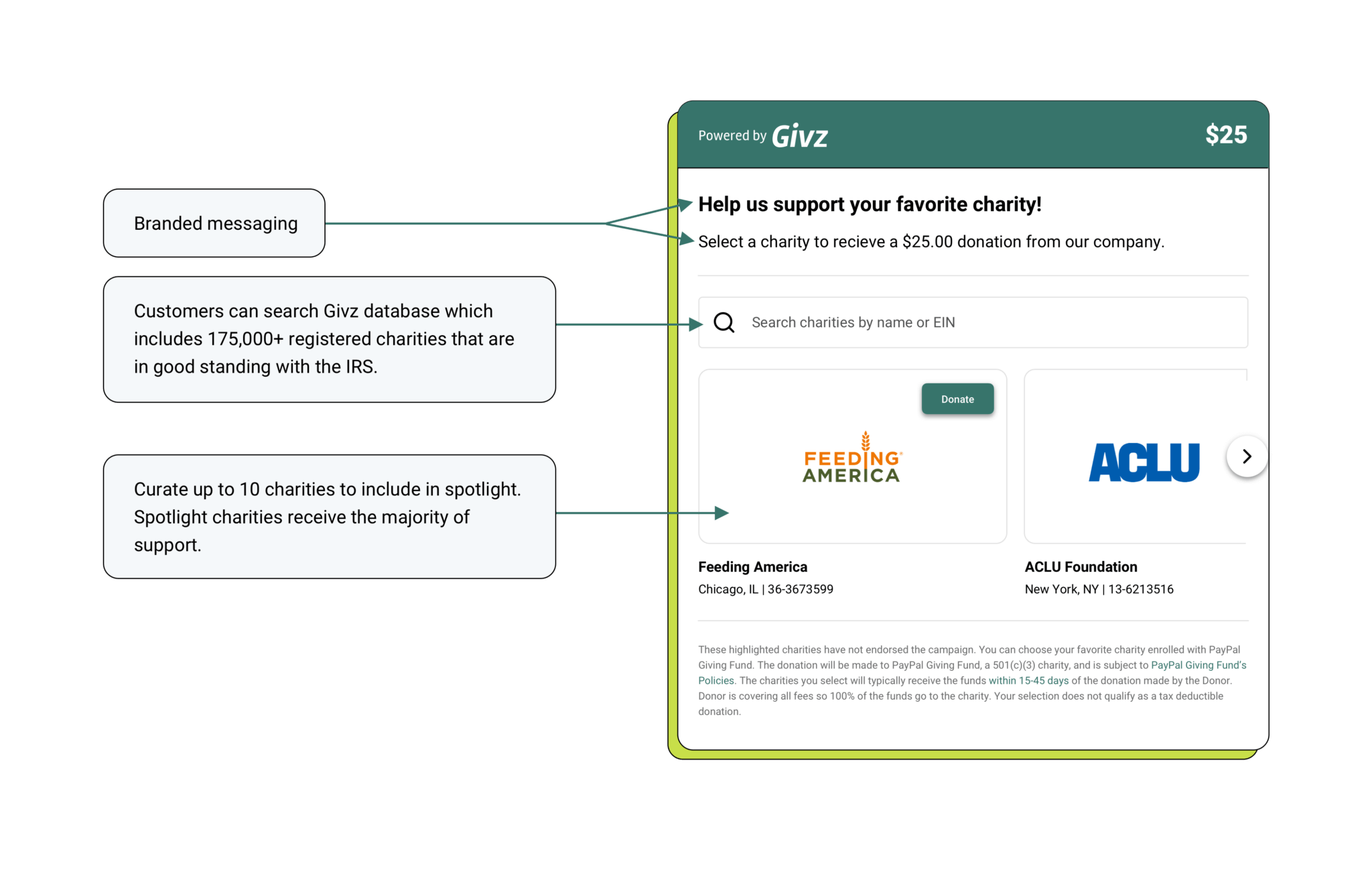 Naturally, Givz loves giving back, so for a limited time you can enjoy 2 months FREE of their full-feature Advanced Givz tier and coaching: just send their team an email referring to the offer.
Gorgias
No business will ever be complete without stellar customer support - for all those moments when customers have a question or simply want to reach out and compliment you on a job well done.

This is where Gorgias comes into play. Specifically designed for eCommerce brands, Gorgias helps you manage every customer interaction in one place, regardless where it came from - email, social channels, live chat or SMS. You can integrate it with the other apps that power your store so all the customer information is under the same roof, giving you the opportunity to turn every ticket into a relationship with shoppers.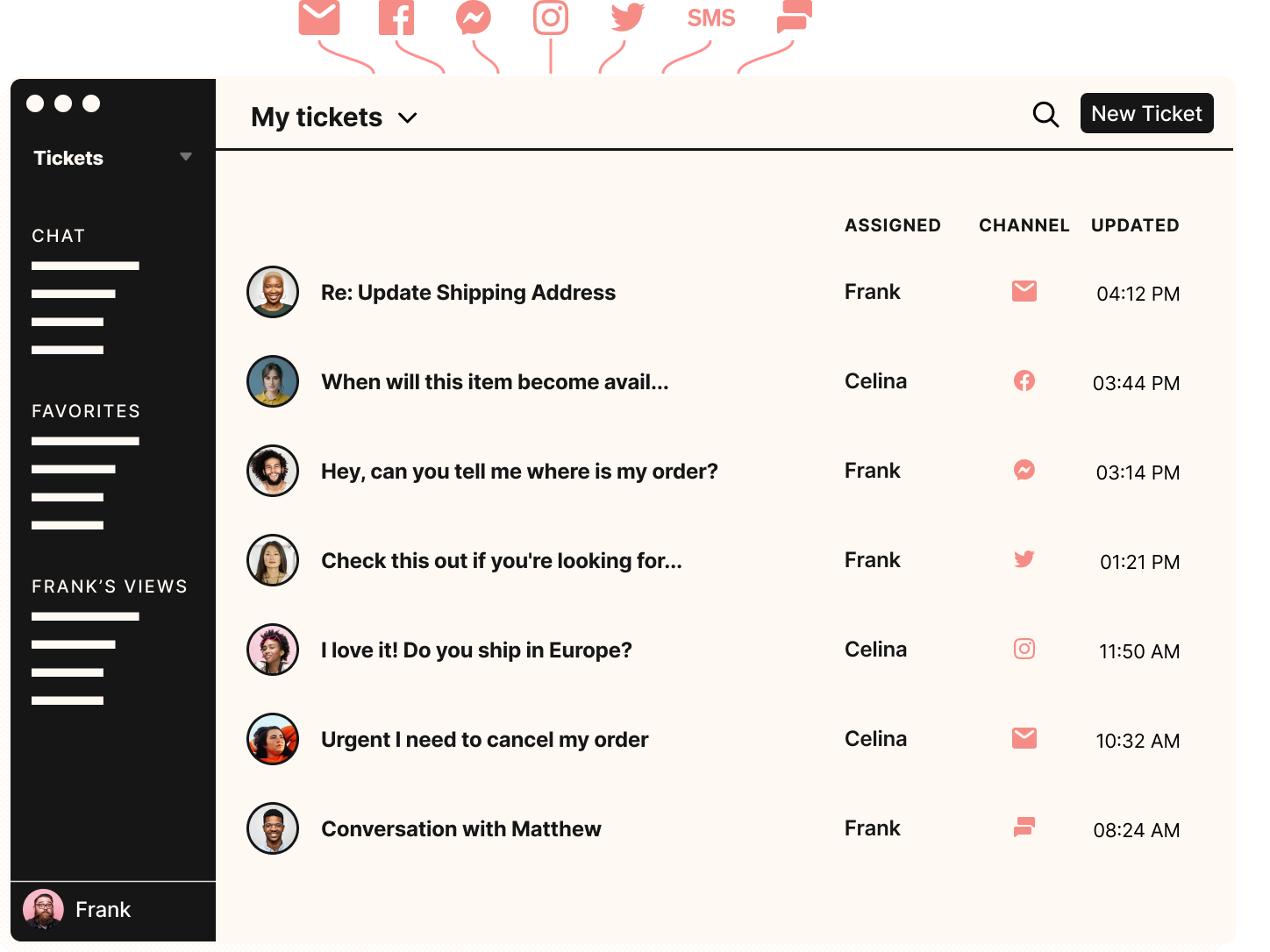 Furthermore, Gorgias uses customizable scripts (Macros) that empower your agents to advance these connections more quickly, bringing in shoppers' Shopify details automatically. Using Macros, you can fully automate responses to repetitive requests like returns, exchanges and "Where is my order?" questions, and allow your support teams to spend more time on the tickets that require human touch. Satisfactory customer experiences may help reduce churn, but exceptional ones inspire loyalty and keep customers coming back again and again.

With unlimited seats included in every plan, you can try Gorgias now, no matter if your brand is just starting out with 1 agent, or has a whole team of support super stars. Enjoy an exclusive 2-month free trial and transform your customer support from a business cost to a revenue opportunity!
Justuno
All you need is just uno app to take care of your conversion rate optimization needs! See what they did there? ;)

Conversions are affected by many factors, so to say that Justuno specializes in "conversion optimization" would just not suffice. From top of the funnel lead capture tools like pop-ups and exit offers, through middle of the funnel personalized retargeting thanks to email and SMS integrations, to bottom of the funnel last minute upsells, Justuno has the tools for all of it.

With over 150 different rules that can create the ultimate personalized shopping experience for every visitor, an AI-powered recommendation engine to boost the success of your cross and upsell campaigns, and an automatic sync between your marketing stack, the platform can help you improve retargeting and overall campaign performance.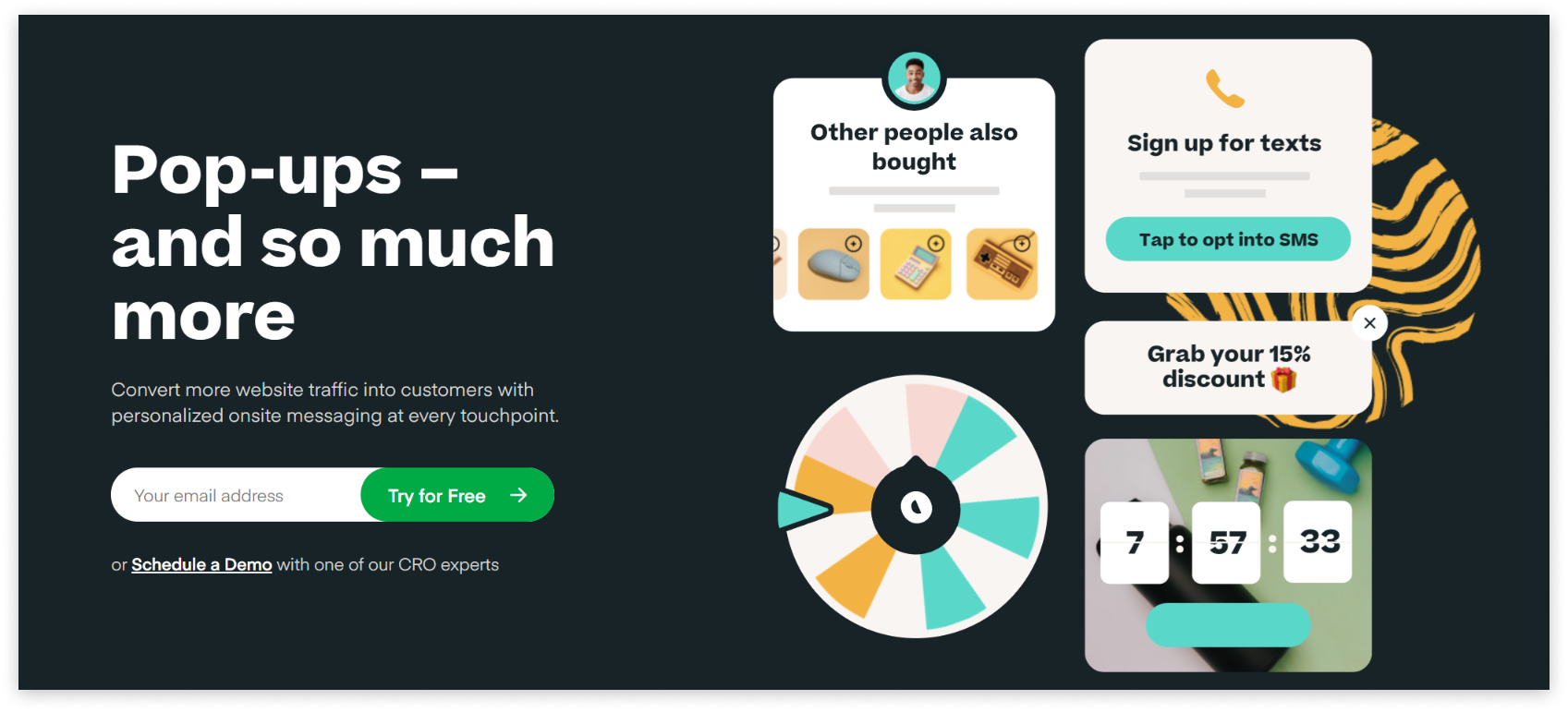 If you need just uno reason to try Justuno - it works and over 130 000 of the industry's leading brands have trusted it to make the most out of every customer interaction. Start a free 14-day trial and see what Justuno can do for you! Take an additional 15% off your plan price with code cheers15.

Koala Inspector
You can't not recognize this app whenever you see it. The cute koala and its glasses, in combination with its punch-pink shadow, make it completely unmissable. But so do its outstanding features, functionalities and ease-of-use.

The Koala Inspector was built with a single goal in mind: help starting merchants succeed in this competitive world by learning from the very best in the industry. Available as a free Chrome extension, you can use the app to obtain useful information on ad campaign data, reveal Shopify apps and themes, and more, and easily learn how your competitors (or fellow merchants that inspire) run and grow their eCommerce businesses.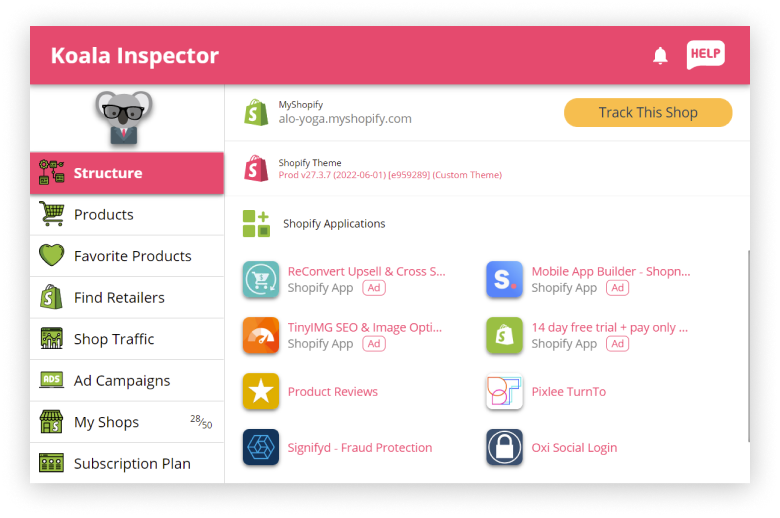 Founded by a team of experienced eCommerce sellers, Koala Inspector empowers every user by providing them access to transparent data and important metrics. Ecommerce brands can use the tool to extract hidden insights, identify gaps that need to be addressed, and always stay ahead of the curve. Because you know what they say - information is power, and with the insights you get with the Koala Inspector, you can accelerate the path to profit and run a sustainable, scalable business.

Ready to try Koala Inspector and uncover a ton of insights in seconds? Give a go now free, or use this link to get access to their entire array of features at a lifetime 30% off.
Klickly
Online shopping is a blessing for businesses… but it can get a bit overwhelming at times. From acquiring new customers, to getting the right products in front of them, with the right price, a smooth checkout experience, to retargeting and retention. And that's just the tip of the iceberg.

Klickly's founder Cooper Harris got into eCommerce with a vision in mind - simplify the shopping experience down to just a few steps. And it's how the app was born.

A combination of "Click" and "Quickly", Klickly is a great app for store owners who need a hand with advertising. It helps brands leverage proprietary data and machine learning to launch smart ad campaigns with zero upfront spend. Klickly then promotes products across 25 million online destinations, like the open web, marketplaces, in-app, games, and more.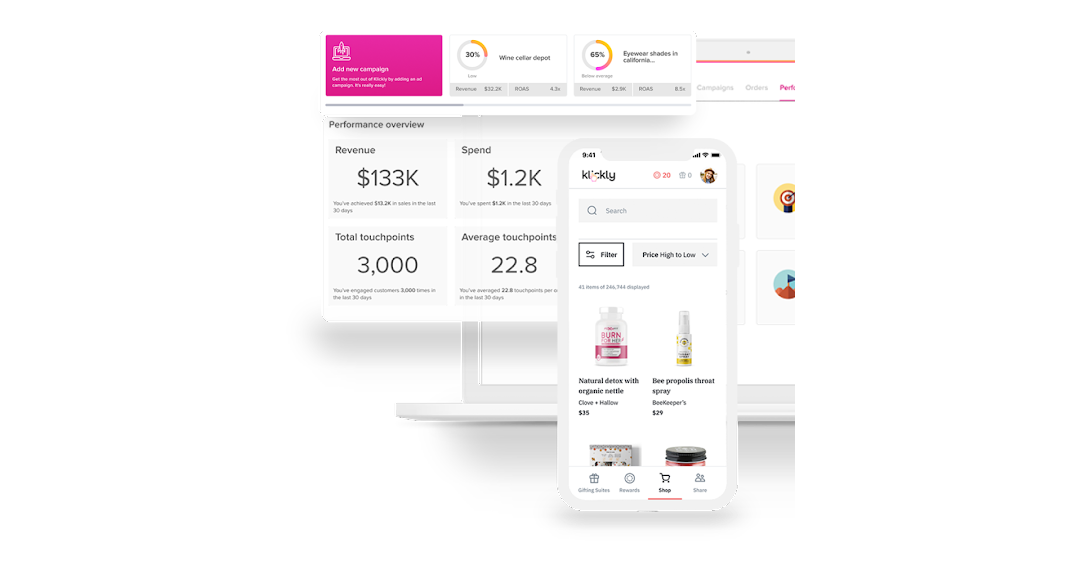 From awareness, product discovery, to sales, brands can fulfill their needs throughout the entire funnel and do so without the day-to-day operation of traditional advertising. There's no need to adjust CPCs or CPMs, or worry about creative - just select your products and the commission you'd like to share with Klickly, and the app will do the rest!

Besides exclusive access to Klickly's invite-only community, you can fill out this form which will also give you free additional ad spend and Premium tier account management services for 1 month. Make sure to mention "SMSBump" as a referrer.
levAR
More and more eCommerce brands nowadays are starting to leverage the power of Augmented Reality to take the shopping experience of their customers to the next level. For businesses that are looking to implement the technology as part of their UX, levAR provides one of the most advanced software to make the shopping experience better than… "a video game".

With the evolution of eCommerce these past years, having static product photos and a poor mobile experience is a non-starter in 2022. 3D Versions of your merchandise allow your customers to experience the products you sell right in their own homes. This helps to eliminate decision anxiety and reduce returns by allowing shoppers to accurately judge color, scale and details, which are simply not offered by product descriptions and photography.


Available for Shopify and BigCommerce, and granting access to a myriad of marketing channels, you can take advantage of levAR and their premium offers for volume discounts on 3D Model Creation and year-long discounts on hosting.
Octane AI
According to a 2021 study, gamification can lead to an increase in the number of comments on products, shared content, questions and answers, active users and repeat visits. And this is exactly what Octane AI aims to achieve with their personalized and engaging shoppable quizzes that allow online stores to learn more about customers, in a fun and practically effortless way.



By strategically placing every touchpoint, Octane AI helps eCommerce brands maximize every store visit and improve customer acquisition. The platform enables you to capture relevant information from customers through a personalized pop-up or product quiz, and sync those data points into your email and SMS to build a completely custom marketing experience for each customer, based entirely on their needs and preferences. And because they feature a gamification element and are made simple and entertaining for the shopper, Octane's quizzes consistently report inspiring results.

Make your store's shopping experience entertaining and valuable to the customer with Octane AI with 20% off your first three months.
Promo.com
In the era of video, we can't skip on a video-making tool that will bring any idea you had in your head to life in just a few minutes, and give your business a voice at scale.

Promo.com is a free app that helps you create product videos that drive sales for your store. From compelling ads and social media stories, to product and explainer videos, and more, the app can make your wildest video dreams come true.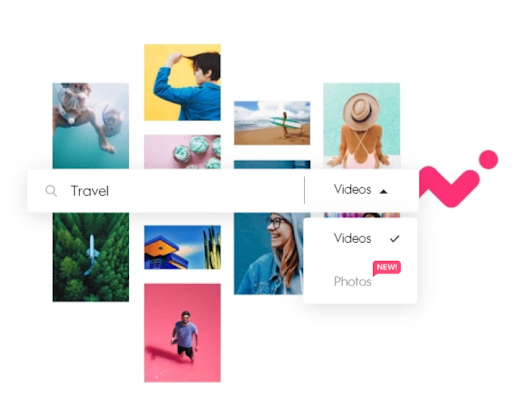 Our favorite part? Video creation requires almost no effort on your end: all you need to do is choose the type of video you want to make and the product you want to promote with it. Promo.com will take care of the rest by pulling all existing images and video on your website to create a promotional video for your business. Not to mention, the app gives you access to hundreds of templates to choose from if you're very new to the video-making world and in need of a little inspiration kick.

It's never too late to give your products and store a voice with creative videos. Add the app free and let it do the work for you!
ReConvert
"Would you like socks with your shoes?" With the cost of paid acquisition on the rise, simple questions like this have earned a much greater significance for eCommerce brands who need to consistently optimize the post-purchase customer journey in order to offset these expenses and maintain profitability.

Retaining customers and boosting lifetime value is ReConvert's absolute specialty. Through post-purchase cross-sells, enticing customers to accept offers and spend more, the app helps boost your AOV and keep your bottom line looking healthy.
​

The best part is that ReConvert is entirely automated - no conversion rate optimization or design experience needed, the app will auto-build a high-converting after-sales funnel in under a minute. Additionally, for businesses that realize the importance of coherent data, ReConvert offers a long list of integrations, including SMSBump. And should something ever fail, you can rely on their 24/7 customer support to take care of any issues.

ReConvert's wonderful team is inviting you to try out the platform with a 30-day free trial.
Rewind
Is there a bigger nightmare than accidentally hitting the wrong button and poof - all of your work is gone and no amount of ctrl/cmd + z will ever bring it back.

Sounds familiar, doesn't it? Well, not to the 100,000+ brands using Rewind. Rewind maintains a continuous backup of your entire store and protects your cloud data. This means that in the unfortunate event that anything gets lost or deleted, you can restore individual items, such as images, descriptions, blogs, themes, orders, pages, customer lists, and more. You can even recover multiple items at once, like an entire collection or your whole brand.

With Rewind, you can literally rewind your store to a specific date and time, and get it to run smoothly again in no time, avoiding costly mistakes and hours of lost productivity and effort.

It's never a bad thing to be prepared. Take advantage of a 7-days free trial with Rewind and sleep better knowing that your store and most important data is complete and fully protected.
Shippo
For many small businesses, eCommerce is complex. But shipping doesn't have to be. When co-founders Laura Behrens Wu and Simon Kreuz launched Shippo, they wanted the name to resonate with their vision of logistics and be easy, breezy and fun - adjectives that are not usually associated with shipping.

Shippo helps eCommerce businesses grow by seamlessly syncing their workflows, providing experienced support, and connecting them with easy access to the best rates from 85+ carriers around the globe to fulfill orders quickly. It connects directly to your eCommerce platform to sync package information and keep you and your customers updated with real-time tracking information.

Additionally, to help merchants tackle the growing supply chain issues and the increasing number of shipments worldwide, Shippo supports you with a 99.99% uptime, a modern tech stack, and all the features needed to scale your business and create a greater brand connection to customers.

Take the legwork out of logistics and grow confidently with Shippo. Give it a try and enjoy the free plan.
Social Snowball
We've all heard of the snowball effect. Now imagine the snowball effect in action for your eCommerce store - with customers and sales rolling in and going from a single snowflake to a massive avalanche.

Social Snowball figured out the right recipe to grow your eCommerce business with none other but a creative affiliate program. Leveraging the age-old marketing mechanism of Word of Mouth, the app helps you avoid high acquisition costs by seamlessly turning every existing customer into an affiliate, without the tedious manual in-site sign up process.

Building high-traffic landing pages to onboard affiliates, bringing your existing audience on all channels into your program, creating SMS and email automations for your advocates, encouraging them to create content... Social Snowball enables you to do ALL of this with their suite of features and powerful integrations.


Now's the right time to add an affiliate program to your marketing strategy, so try out Social Snowball with an extended 30-day free trial.

SMSBump
As the world is growing more privacy-centred and determined to give consumers the freedom to choose which brands to communicate with, we can't miss to mention SMS marketing. Entirely consent-based, text message marketing will become even more prominent in 2022, and you need a partner that will provide you with the most versatile tech stack to truly maximize the effect of every text message sent.

SMSBump users have access to some of the most effective and unique tools that enable them to take full advantage of the channel's high open rates and return on investment. Geared with an omnichannel suite of tools to collect subscribers, brands can leverage their entire digital presence to gather phone numbers and build a community of loyal customers.

Moreover, with various customization and personalization features, you can ensure the right message will reach the right shopper, at the most optimal time for them. A wide range of triggered notifications and messages can take care of your shoppers while you're off the platform and enjoying your free time.

Аnd finally - event-based SMS campaigns and robust chat functionality let you communicate with customers on a friendly 1:1 basis, bringing them closer to your brand, improving engagement and boosting conversions.

Add SMS to your marketing strategy and get access to a robust suite of tools with our 3-month free trial on the most popular Growth plan. Install SMSBump and take advantage of a must-have channel for 2022.
Wiser
Now imagine an application that can read your customers' minds and give them suggestions for the exact products they are looking for.

No need for your imagination to work overtime - Wiser.ai does precisely this. The app tracks the user behaviour and recommends products based on their browsing pattern, ensuring accurate suggestions and maximum chance of conversion. You can monitor every move of your site visitor, check their journey and visualize their entire browsing session. Wiser helps increase your store's AOV and sales, but also affects your customer happiness level - because what customer doesn't like to get relevant product recommendations that will cut their search time in half?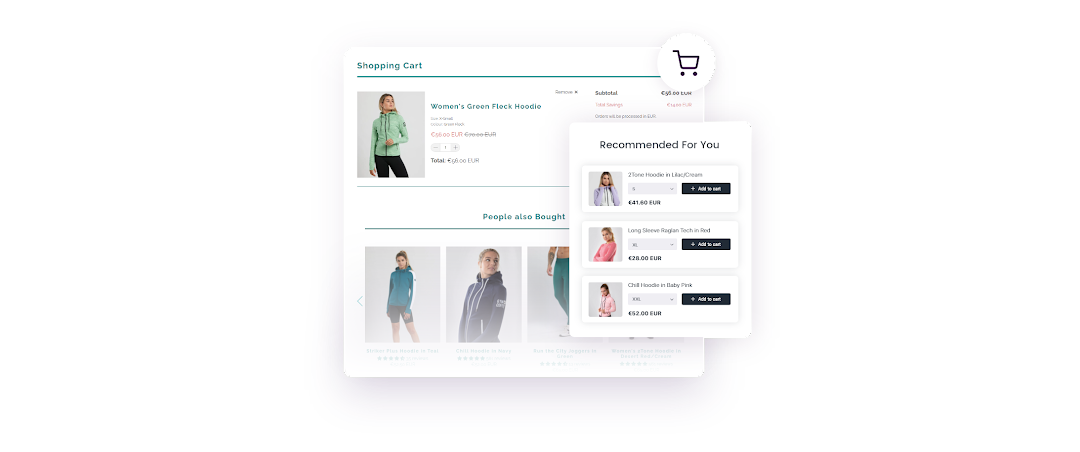 Benefit from Wiser's 14-day free trial, start giving the absolute top-notch product recommendations to your customers, and improve their experience at your online store.


Yotpo Reviews
In the world of eCommerce today, shoppers trust other shoppers more than they trust brands. And that's a fact. Which is why customer reviews and testimonials are key for building trust and increasing conversions, so much so that having 100 reviews on any given product can boost CVR by up to 2x!

Yotpo Reviews gives you the tools you need to collect all sorts of customer-created content from your past buyers, such as reviews, photos, videos and Q&A, and showcase it at key points of the shopping journey.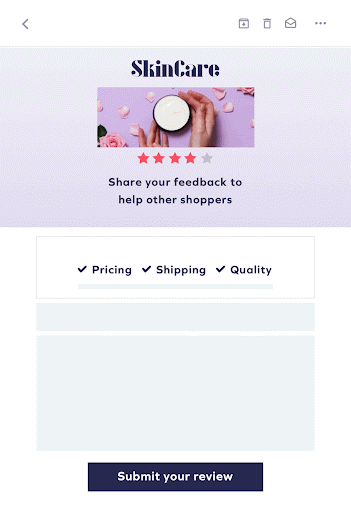 Yotpo's robust platform is designed explicitly for eCommerce stores, and uses data science to optimize UGC collection. The smart algorithm determines which products to request reviews for, and when, as well as when to remind customers to submit a review, ultimately delivering a solution that generates times more reviews than any other.

Additionally, Yotpo offers a variety of ways to collect UGC and engage customers: through a community Q&A, review request emails and SMS, on-site widgets, and customer rewards for sharing feedback. The UGC can then be customized and displayed at strategic points throughout the buyer journey, such as a review section on the home page, under products, at checkout to upsell products, and more. Thanks to Yotpo's official partnership with Meta and Google, you can boost brand discovery and traffic from search and social by turning every review into engaging ads.

For brands, the future of marketing relies on harnessing user-generated content to build a strategy focused on customer feedback. Get started today with the all-in-one Yotpo solution.
Know of Other Great Apps?
This was our selection of the absolute must-have applications that will take your eCommerce store to the next level. We do like to be updated and provide only the very best advice and recommendations, though! So in case you're satisfied with an app that didn't make it to the list and you want to give it a shoutout, reach out to us and let us know why you love them.

In the meantime, we wish you a successful 2022 and we hope you make good use of all these wonderful eCommerce solutions!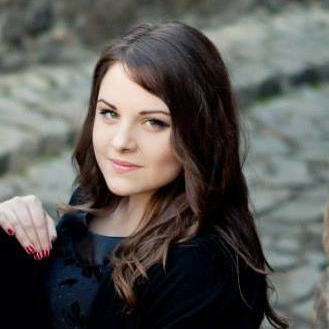 Start growing today
Sign up today and join 90,000+ eCommerce businesses making it big with Yotpo SMSBump