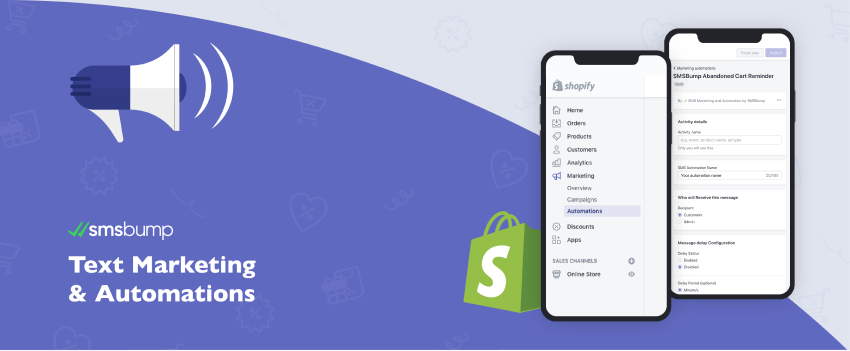 Create SMSBump Automations Straight From Shopify Marketing
What's the one thing Facebook, Google Shopping, Snapchat, Omnisend, Microsoft, Seguno aaaaaaand … SMSBump (of course) have in common?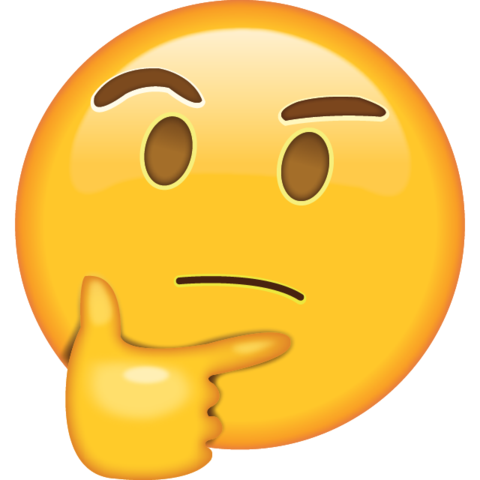 Besides being leaders in their respective fields, they are all part of the Shopify Marketing activities list, where store owners can quickly & easily access them, without having to log in separately.

SMSBump's text marketing option was added to the Shopify Marketing section back in September, but as of this week, Shopify has included a major part of our available automation events, too.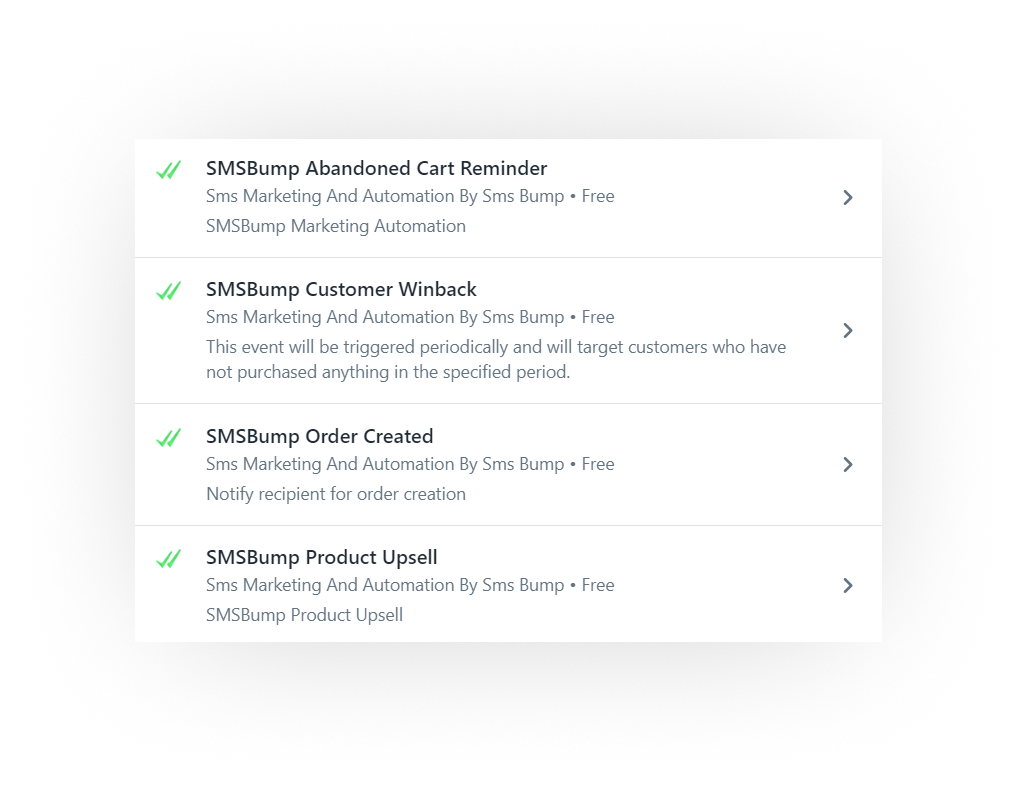 The option offers a simplified interface that will allow you to create an automation within minutes and send it to your subscribers.

When merchants select the automation they'd like to fire up, they will redirected to tailoring their message, add stunning visuals, configure the timing of their text message etc. and do all the necessary steps that they'd normally have to go through to set up an automation within SMSBump. Only without having to log in manually.

To access the automations, store owners need only to click on Marketing from their Shopify side menu, and then select Create Marketing activity. Another way is to hit Automations and then on the very bottom of the page - click on Start automation.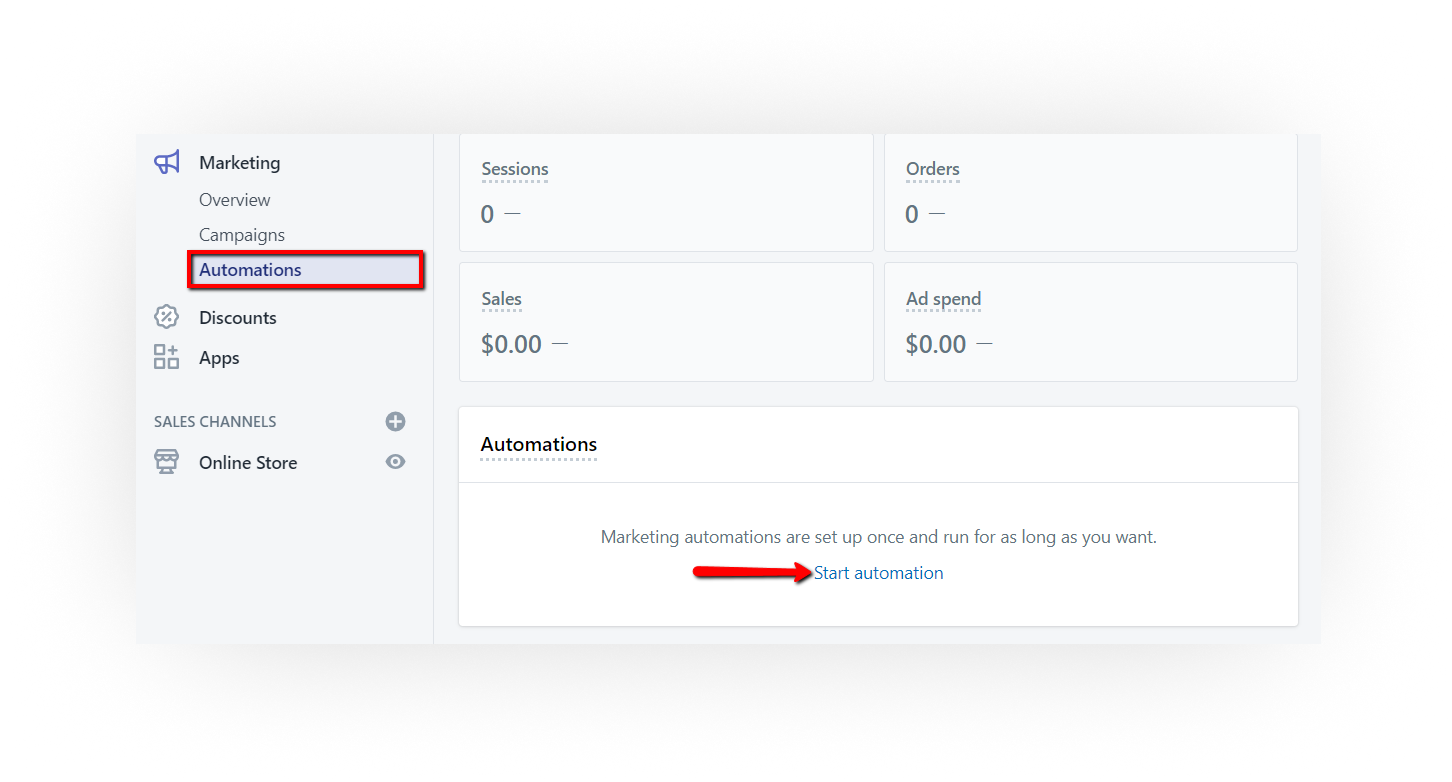 Also, once they've created their automations, they will be stored under this same field.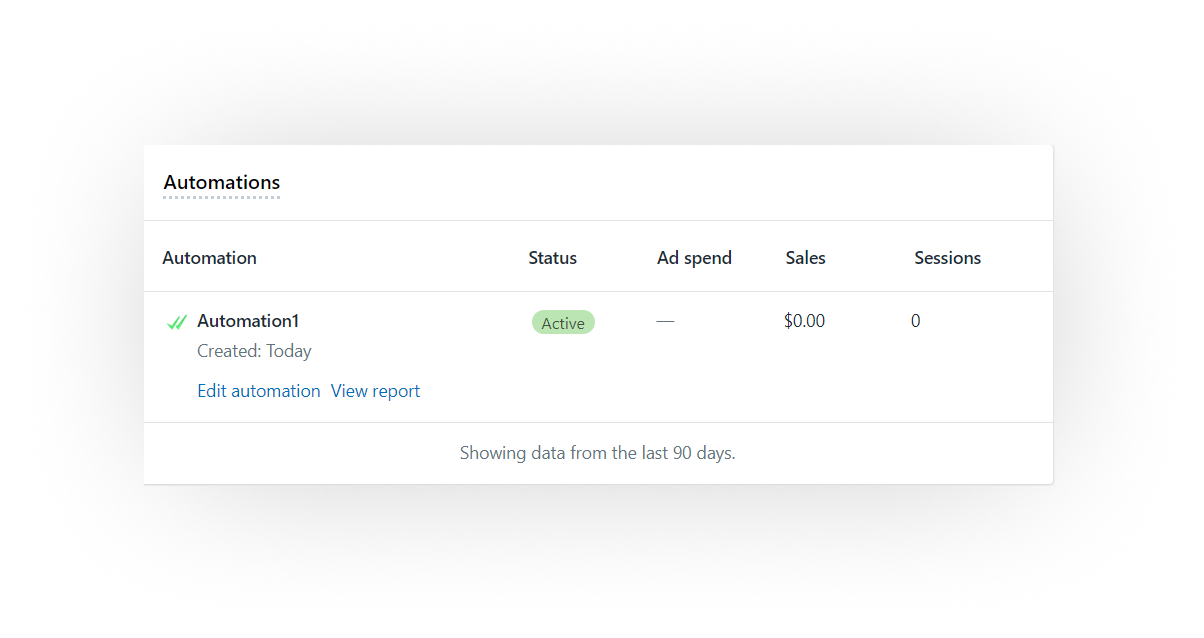 From here on now, merchants can edit their events further, or can check out if their automation brought them success by clicking on View report.
Huge thanks to our partners from Shopify for giving our now 27 000 users the opportunity to blast out text marketing and automation campaigns with just a few clicks! Quick. Simple. Profitable.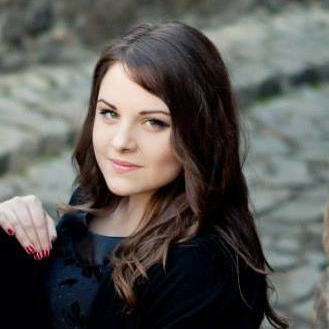 Start growing today
Sign up today and join 90,000+ eCommerce businesses making it big with Yotpo SMSBump