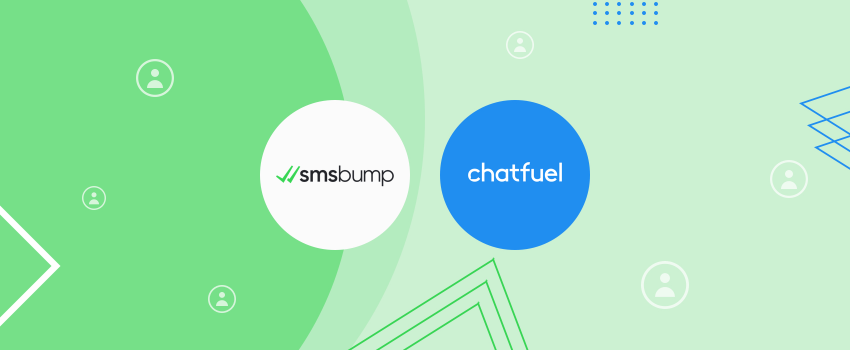 How to Obtain and Retain New Customers with SMSBump and Chatfuel
Attracting prospects
Converting prospects
An engaging flow. By this, we mean your bot's flow of conversation. Understand the needs, questions, and hesitations of your potential customers so you can design your bot to cover them. Make it proactive, always offering clear next steps and simple buttons so the conversation never stagnates. Keep the messages short and sweet; send content in digestible, bite-sized pieces. Use images, GIFs, and emoji to make the chat friendly.
Product recommendations. You can even set your bot to suggest products to users. It can quiz them about their needs or preferences, then show relevant items with links to shop for them on your site.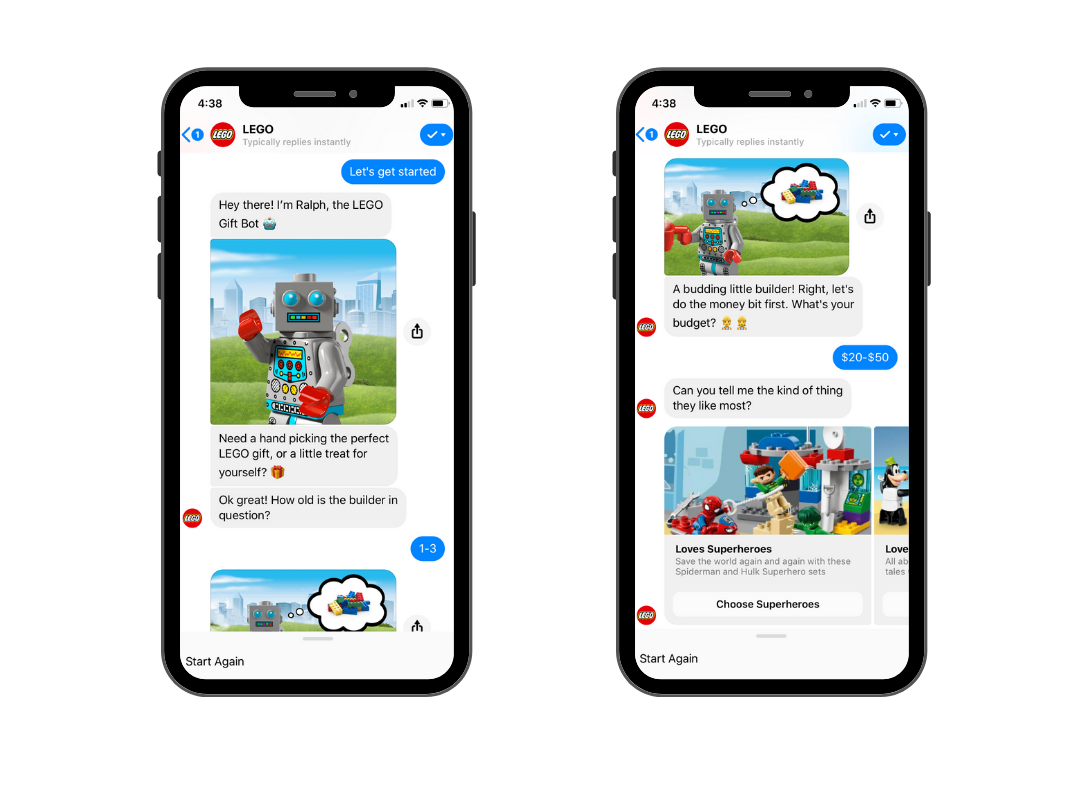 Automated and live support. Did you know that a well-built bot can handle up to 80% of routine customer inquiries? It's easy to add FAQs to your bot's flow, along with concise, helpful answers. That way, prospects can get responses to their questions as needed so they can keep moving along the sales funnel. You may also want to add a live-chat feature, where users can request to connect with a human agent for more complex inquiries.
With a chatbot
Design copy for an opt-in message that will pop up on your site, so you can get permission to contact the shopper in Messenger.
Decide how long after abandonment they'll receive the message(s), and compose them. You can also choose to populate images of their items, add GIFs, emoji, and a coupon if desired.
With SMS messaging
Displaying an image grid of the products they abandoned in the message will reinforce the feeling of "need," and help bring them back.
Even a 5% discount makes returning to their cart a more enticing idea.
SMS abandoned-cart reminders perform best when sent five to 15 minutes after the items are left behind.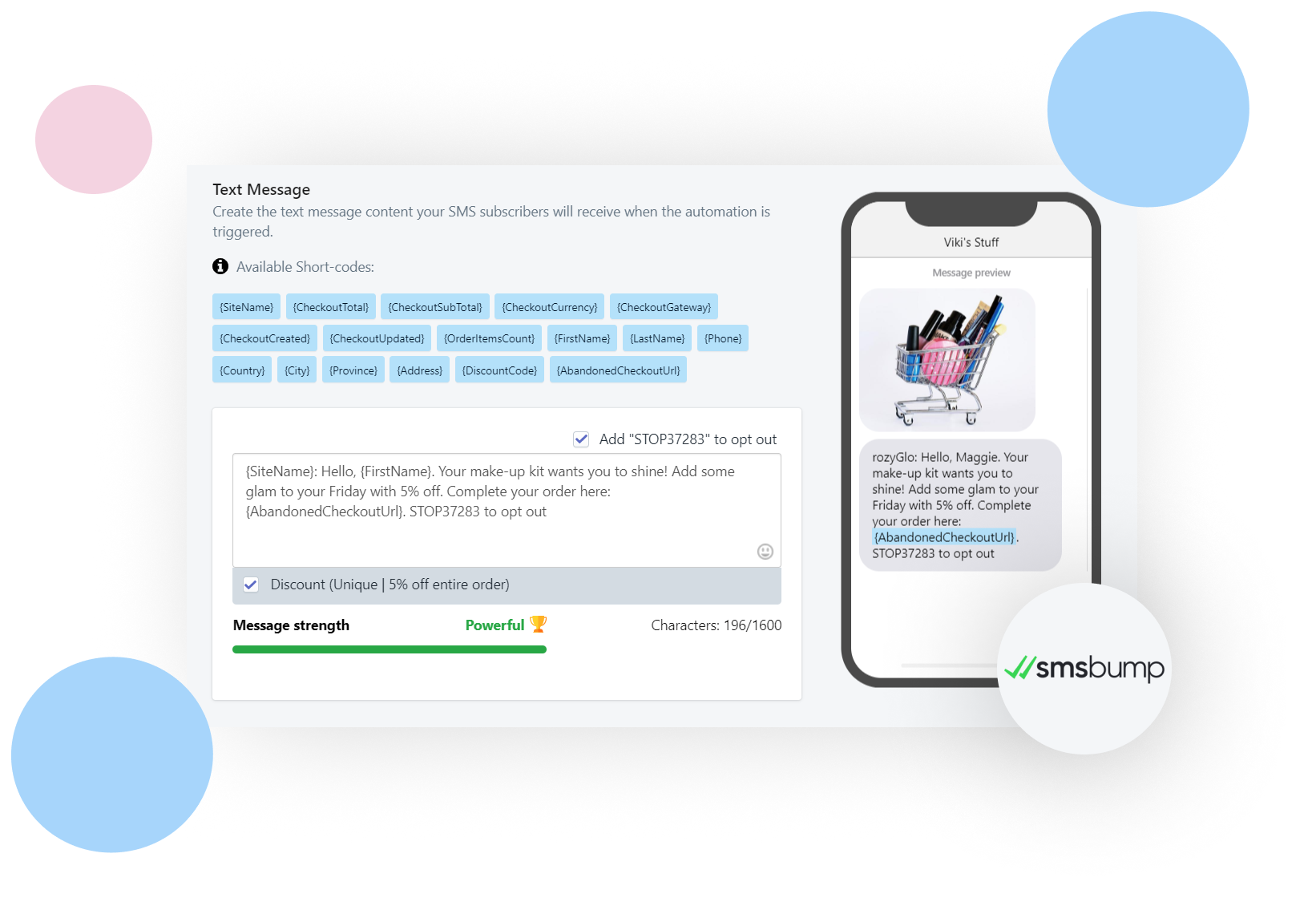 Once a customer has made a purchase with you, the ball is in your court to nourish that relationship and promote repeat business. There are several ways you can do this with SMSBump.
Send order updates after purchase
Encourage additional purchases

Gather customer feedback
Get repeat business in the future
Chatfuel and SMSBump will give you two effective channels where you can communicate with prospects and customers: via Messenger bot, and via SMS text. Use both as part of your strategy to obtain, recover, and retain customers for your store's long-term success!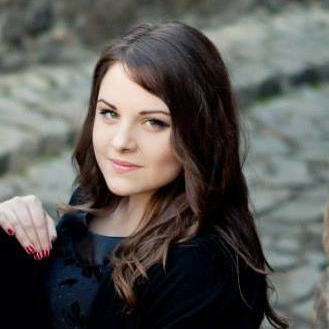 Start growing today
Sign up today and join 90,000+ eCommerce businesses making it big with Yotpo SMSBump