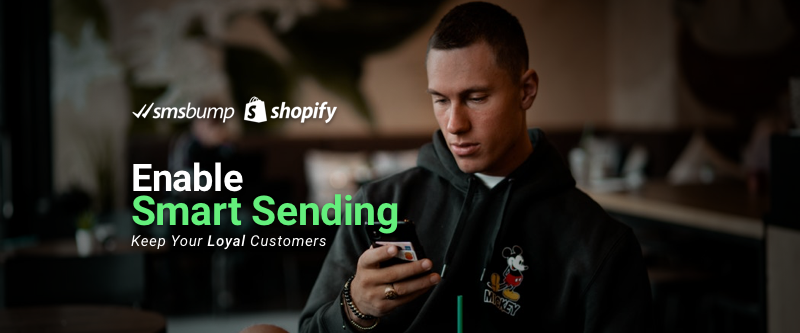 How to Use Smart Sending to Ensure You Don't SPAM Customers
If you've been using SMSBump, you know how effective SMS is for marketing automation can be and how much conversions and revenue it can bring to your Shopify store. However, as tempting as it may be, you shouldn't overdo it and push your customers too much.
You need to be smart.
That's why SMSBump has several ways for you to make sure your SMS promotions perform well and provide value for your customers instead of overloading them with messages.

---

How SMSBump protects your customers from SPAM

After we introduced Quiet Hours, you could confidently send & schedule your marketing campaigns, knowing that your customers won't receive any messages at sensitive times of the day.

After Time Zones were introduced, you could make sure your messages will reach your customers at the right time for their time zone.

After enabling Smart Sending, your transactional SMS automations (order confirmed, shipping updates, etc) will run as expected. The marketing automations (abandoned cart reminders, customer reactivation messages) will be blocked by Smart Sending. Same goes for scheduling Text Marketing campaigns.​​

Important
All text messages that have been blocked by Smart Sending will not be sent eventually and will not be put on hold. They stay blocked.
---
Now, we introduce Smart Sending.
Smart Sending is what will give your customers room to breathe between messages.
You can now set a specified time frame that will prevent your Shopify store from sending messages too soon one after the other.
Let's show you how!

Step 1: Go to your SMSBump App Settings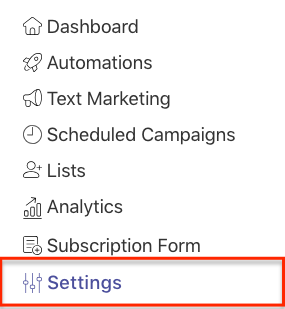 Scroll down and you'll see the Smart Sending field where you configure the amount of hours you want customers to have between messages.
Remember: Recommended minimum is between 16 and 20 hours.



​Don't forget to Save!

Step 2: Go to Text Marketing & Start a New Campaign

Scroll down to the Use Smart Sending field.
This is where you can enable or disable the setting.

Enabled: Use Smart Sending and do not send texts to customers who received an SMS in the last 16 (your choice) hours.
Use this setting if your SMS marketing campaign has the same recipients in the audience as another campaign you've sent earlier and don't want to cause SPAM.
Disabled: Send this campaign to my customer selection, regardless of last received text.
Use this setting if the type of messages you're sending don't cause SPAM.
Smart Sending for SMS Automations
Smart Sending also works for Abandoned Cart reminders and Customer Reactivation.
So when you've sent an abandoned cart reminder to a customer and later want to message them with a another promotional SMS (in less than 16 hours for example), the message will not send and will appear with a Smart Sending Tag.

Another common scenario is what happens if you set abandoned cart reminders and the Quiet Hours kick in.

Will my store trigger both of the messages that are supposed be sent?

​The answer here is no.
If you have the Smart Sending on, we will only send the first message so customers will receive only one instead of two messages at the same time.
Summary
Smart Sending is designed to work both ways. On your end, you will be confident with scheduling multiple SMS automations & marketing campaigns and that your Shopify store won't SPAM your customers. On your customer's end, they will be happy with the fact you're not overloading them with messages and will remain your loyal subscribers.

What Else is New in SMSBump?

Start growing today
Sign up today and join 90,000+ eCommerce businesses making it big with Yotpo SMSBump