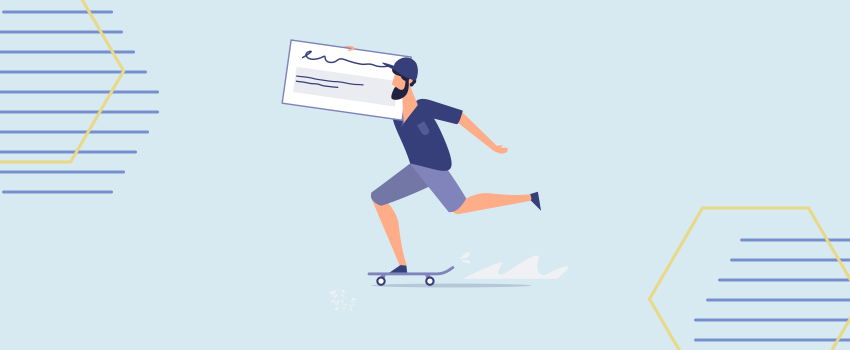 How to Increase Your SMSBump Subscribers in Shopify with SMS Keywords
SMS keywords have grown in popularity in recent years and are being used for casting votes for contestants on TV shows, making donations to charities, as well as for bookings and confirmations. In SMS marketing, customers can text a keyword to a store's shortcode to subscribe to an SMS marketing list.
If you want to learn the basics of how to buy a keyword and set it up, read here. This post will introduce you to the benefits of implementing an SMS keyword strategy and give you examples of how to create SMS keywords that will skyrocket new subscribers to your SMS marketing service.

Why are SMS Keywords Effective?
SMS keywords present a great E-Commerce marketing opportunity because:

They provide a clear and simple Call to Action.

They can be used on social media, email, SMS campaigns, and even print advertising.

They promote brand awareness and serve as a way for customers to build an emotional connection and recognize your products.

Apart from serving as the propeller to subscriber growth, the long-term benefits of implementing an SMS keyword strategy to your Shopify store are quite powerful.

Experiment. By using different keywords in your marketing campaigns, you are able to zero-in on your customer interests and learn what they respond to best.

Collect data. SMS keywords can help you learn about product purchase trends, and can bring invaluable insight on how to create stronger marketing campaigns in the future.

The SMS Keyword Customer Journey
The SMS keyword journey for customers begins before they text back the keyword associated with your marketing campaign strategy. Here are the steps that follow afterwards: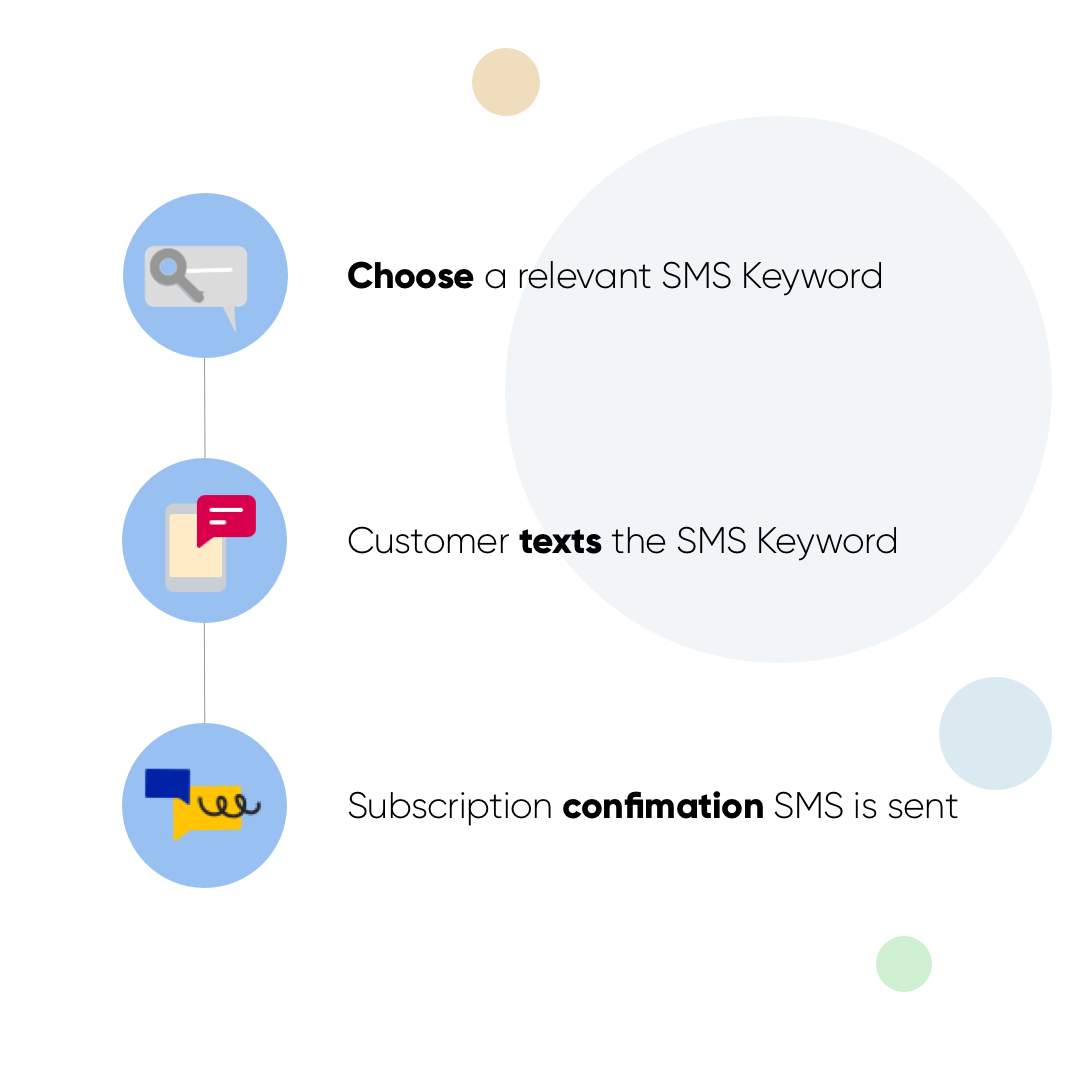 Step 1:
Choose an SMS keyword that is relevant to your marketing goal: growing your subscribers list.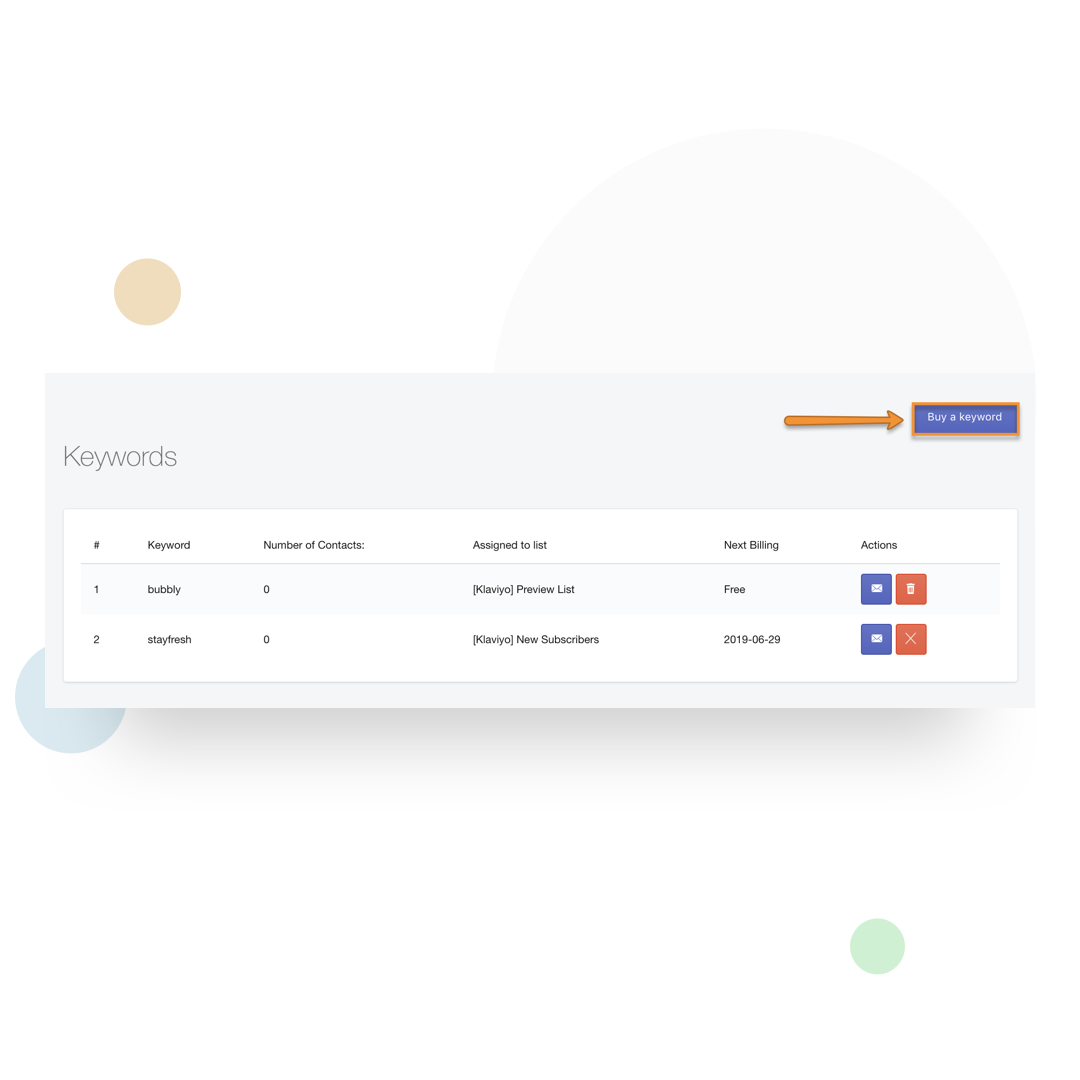 You must make it clearly visible in your text message that after texting the keyword, the customer becomes subscribed to receive recurring SMS marketing updates from your store. You also need to give them the option to opt-out by texting STOP and receive help by texting HELP.

"Hey John, opt-in for up to 50% OFF promos on our new arrivals by texting back SMILE50."

Step 2:
The customer sends the SMS keyword as a text message to a specific short code. When you enable your SMS Chat, your customers can simply reply back to your text message with just the SMS keyword. Alternatively, for customers based in the United States, the default short code is 81787. If you would like to set up a short code for your business, shoot us an email.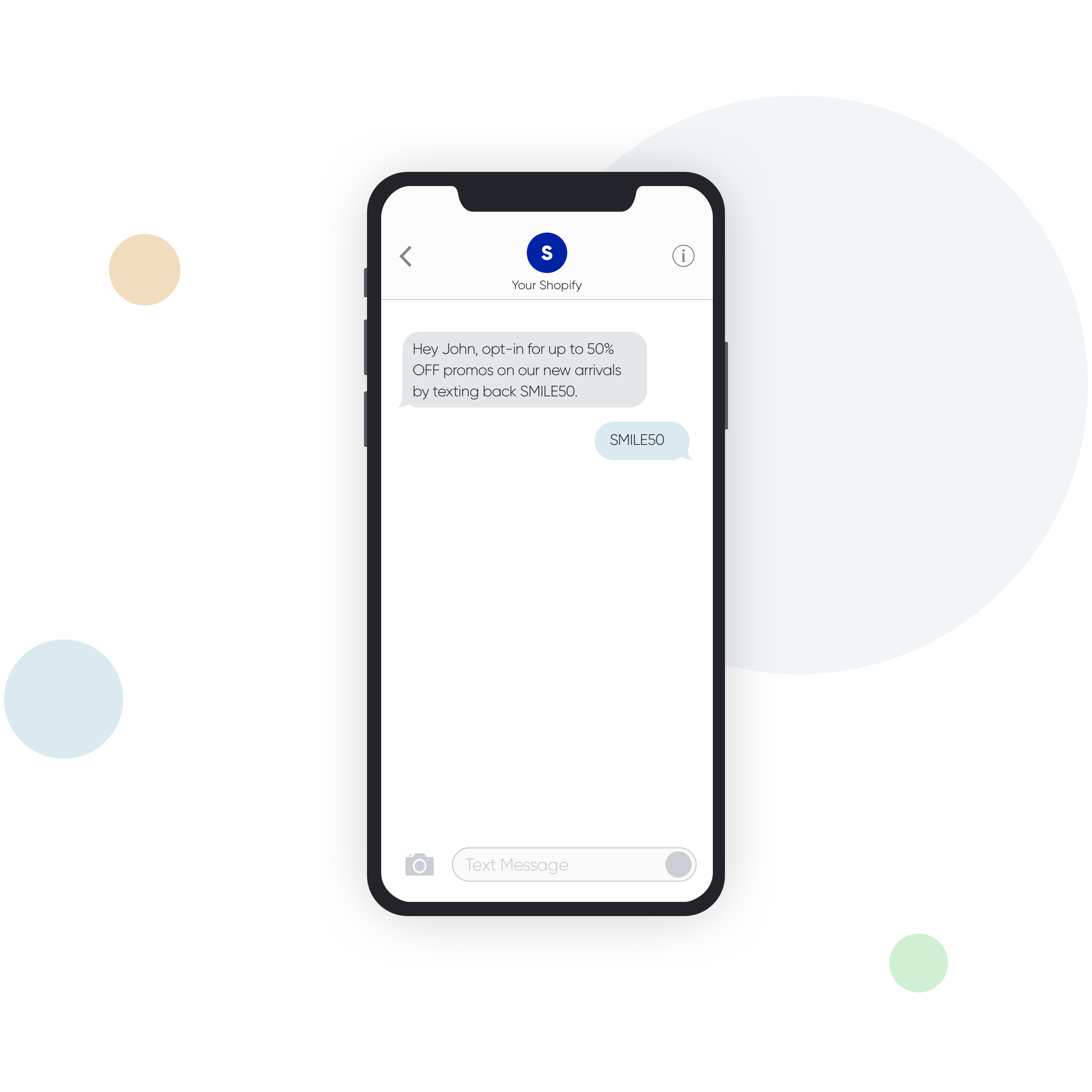 Step 3:
An automatic opt-in response is generated and sent back to the customer to confirm their subscription for your SMS marketing updates. SMS keywords can also be used to direct a customer towards a specific product or promotion by adding them to a specific marketing list.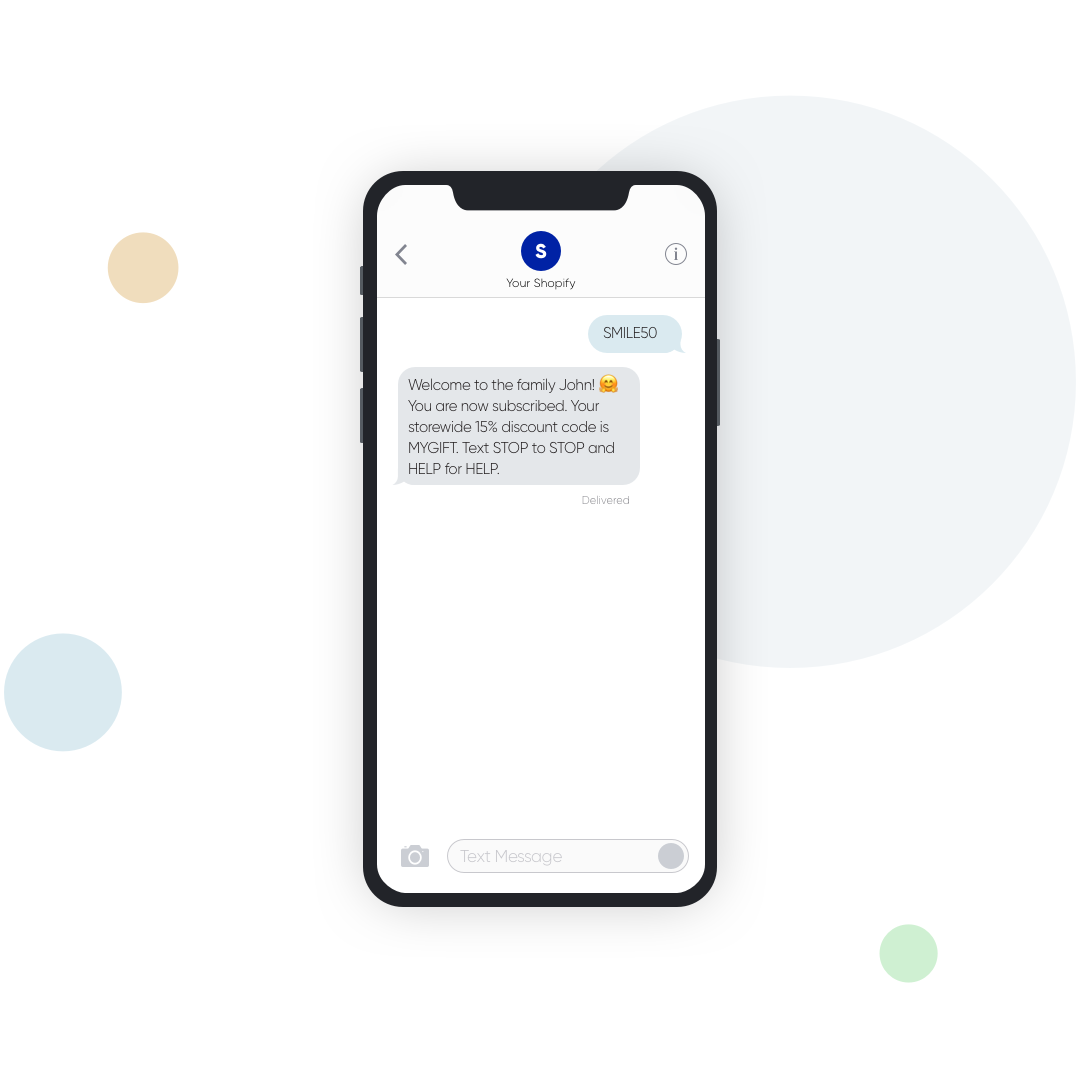 Choosing the Right Keyword
Ensuring that your marketing campaign uses an effective keyword maximizes your chances for subscriber growth and is critical to the success of customer engagement with your Shopify store. Make sure your SMS keyword is:

1. Easy to type and easy to remember. Keep in mind that texting on a cell phone is slower than on a computer. Make your word memorable. Also, refrain from using special characters.
2. Strong representation of your brand. Your keyword should be a reflection of your brand's identity and aim to highlight the experience you are selling customers. Over time, after using different keywords you will find the right tone and
3. Creates excitement. Your aim is to get the customer reeled up and thrilled about getting in on the deal after texting the keyword and subscribing. Customers are most likely to respond to a CTA out of positive emotion.

Where to Promote SMS Keywords
Once you've selected the right SMS keyword, it's time to create an engaging ad and promote it. Below are a few great marketing methods you can use to convert more customers into subscribers.
Email Campaigns
Including SMS keywords in your next email campaign can lead to great customer engagement, especially if tied around a certain product or collection.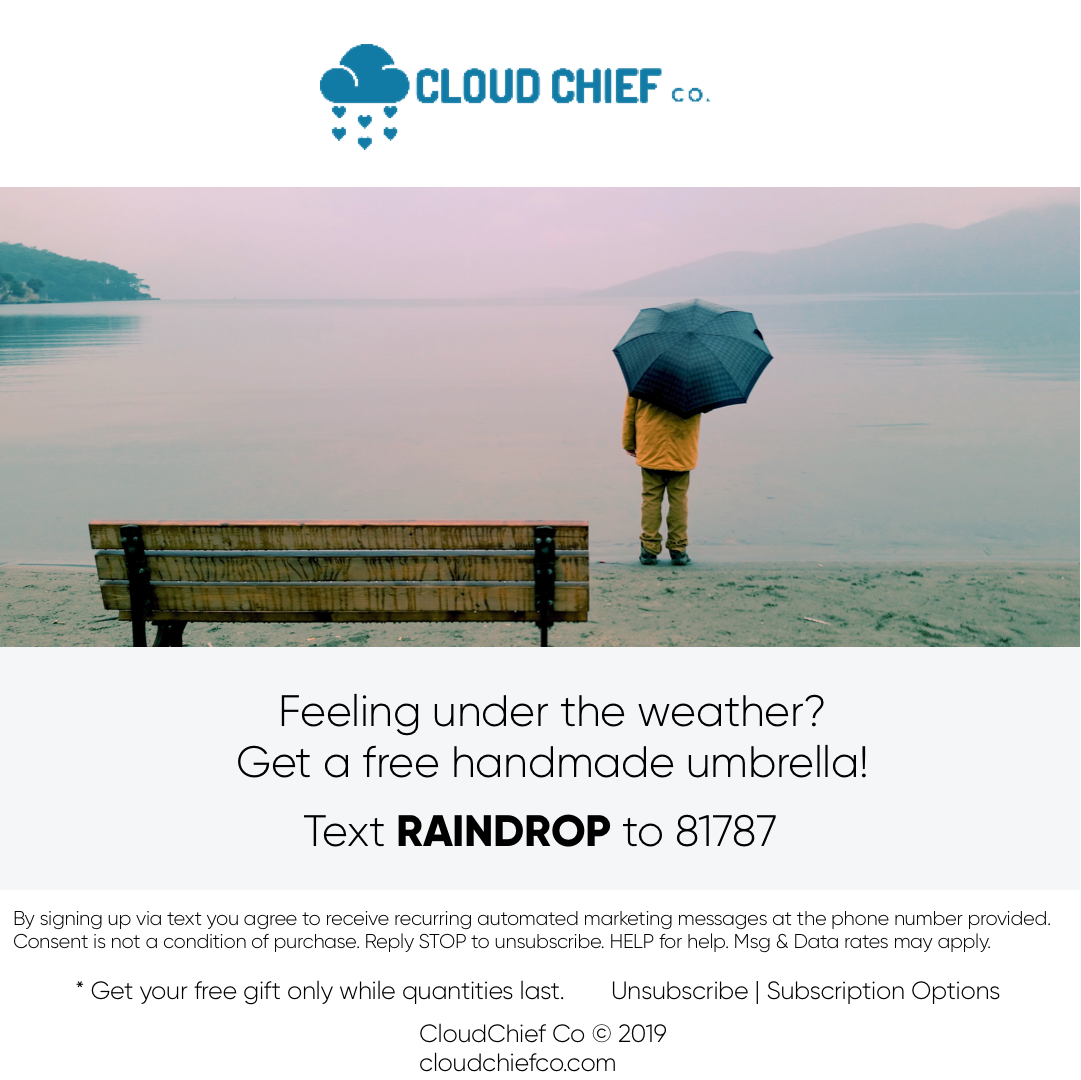 Keep these things in mind when launching your next SMS keyword email campaign:

Grab the customer's attention and connect with them on a personal level by starting off with a question and then answer with your deal! Include your CTA with the keyword below.

"Feeling under the weather? Get a free handmade umbrella! Text RAINDROP to 81787."

If you decide to give away a product for free, make sure to include the phrase "while quantities last."

Exit Intent Popups
Don't let a customer leave your Shopify store without presenting an offer they can't resist. An exit popup showcasing a new arrival or a popular item with a generous discount will surely grab their attention, and stop them right in their tracks.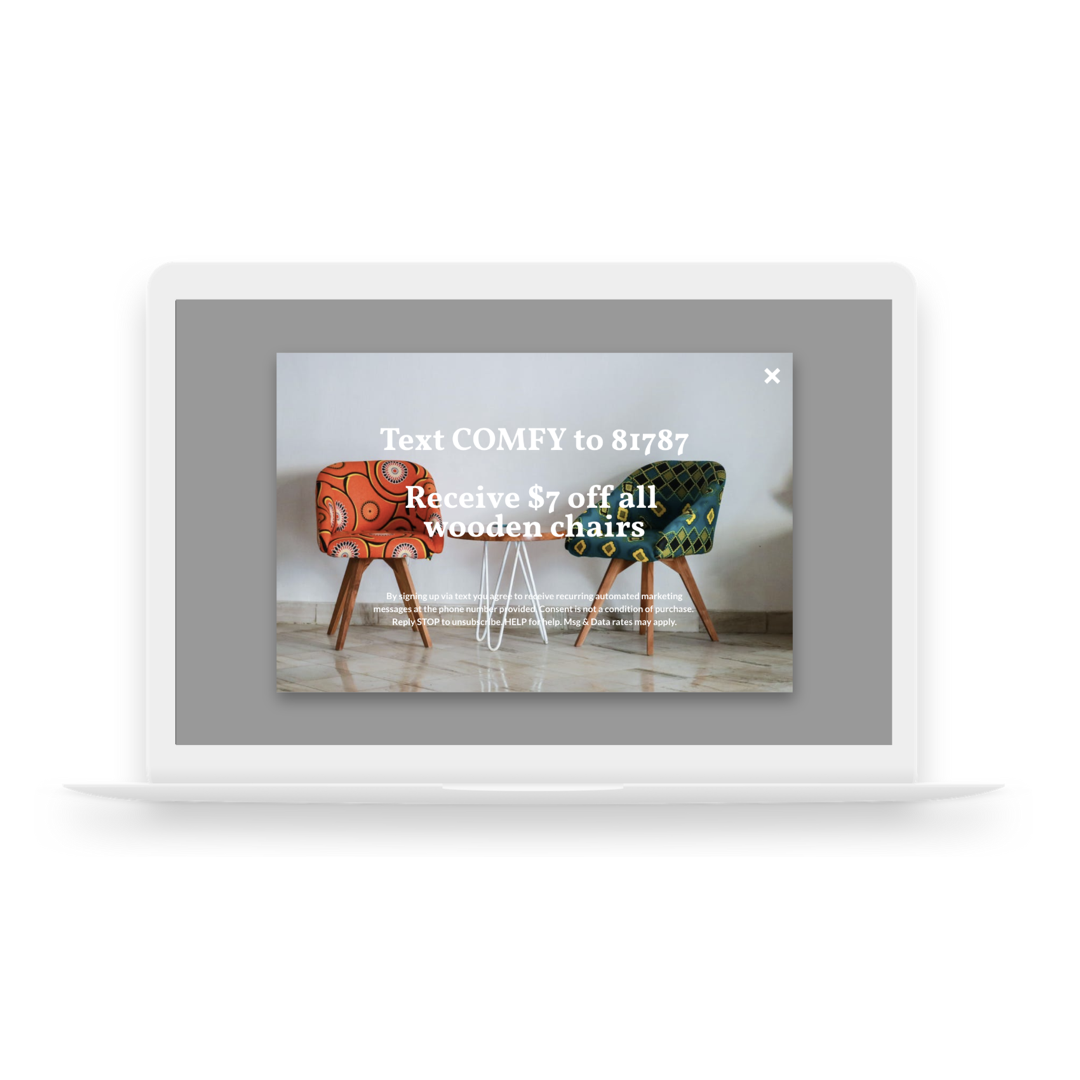 When you are designing your exit popup make sure:

Start with the CTA including your keyword and then announce the deal.

Your background image should not clash with the text. Remember that the focus here is on the SMS keyword.

Include the following opt-in text:
"By signing up via text you agree to receive recurring automated marketing messages at the phone number provided. Consent is not a condition of purchase. Reply STOP to unsubscribe. HELP for help. Msg & Data rates may apply."

Facebook Ad
Facebook ads come in lots of different types and it can get overwhelming. A Facebook image ad is a great marketing tool you can use to lead customers to your products while getting them to subscribe by texting you the keyword.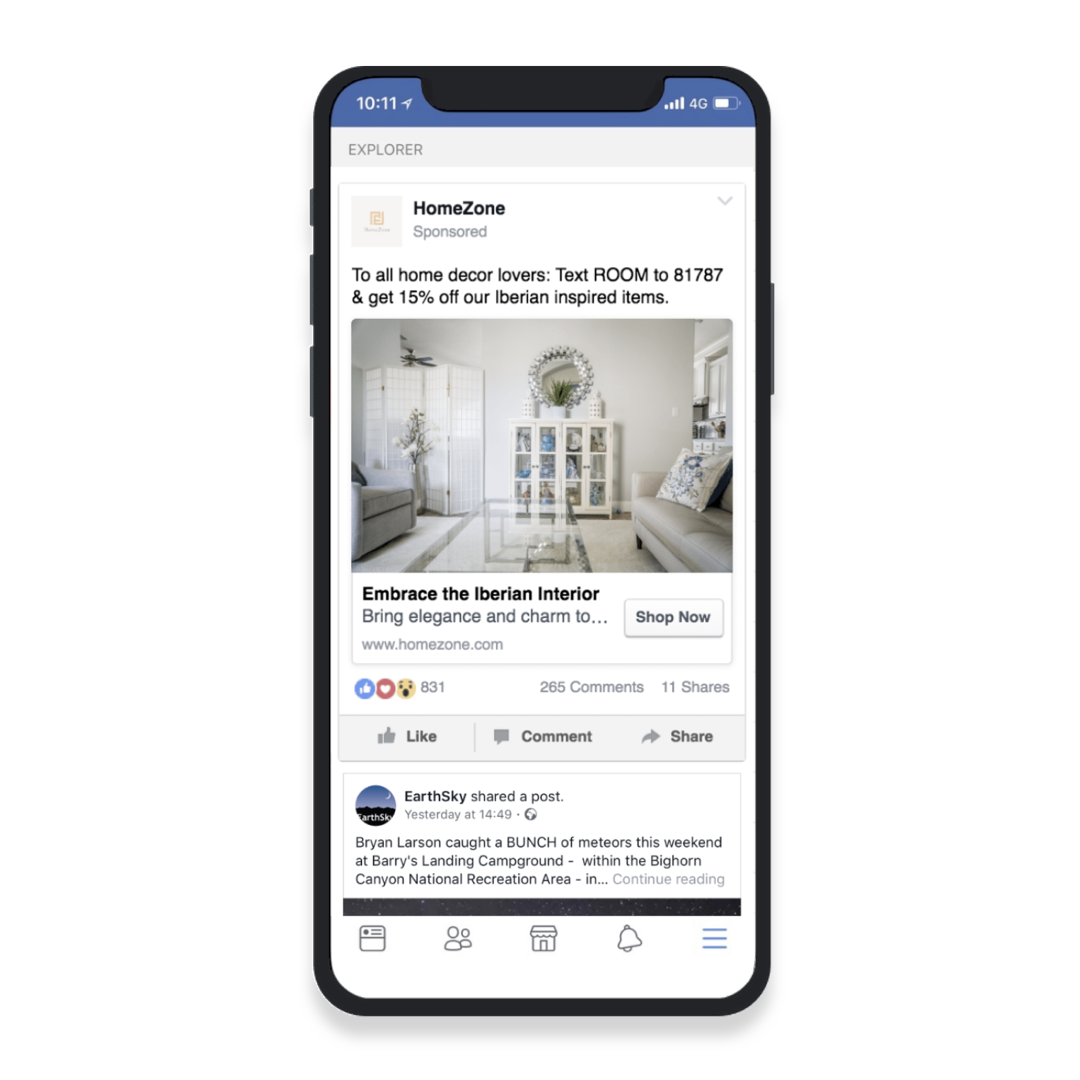 Here are a few tips when creating your ad:

Choose carousel if you'd like the keyword deal to apply to more than one product or an entire collection.

Follow all photo sizing, word count and Facebook policy guidelines to avoid delay in your ad approval

Directly address your target audience and follow with the CTA for them to text your keyword.
"To all home decor lovers: Text ROOM to 81787 and get 15% off our Iberian inspired items."

Animated GIF Banner
Promoting your SMS keyword with a GIF gives you a lot of creative potential to work with. Here are some tips to consider when creating it: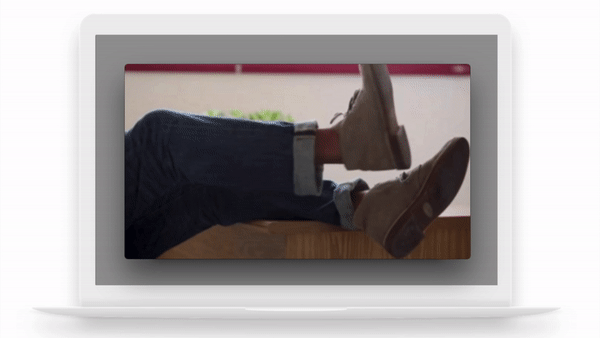 Use a short video clip that is engaging and playful. It should clearly feature your product and avoid any extraneous elements.

Use a large and bold font that is easy to read. The CTA should be straight to the point:
"Text laces to 81787 and get free shipping."
Include the opt-in text informing customers the conditions of signing up to receive text marketing.
Start Experimenting with SMS Keywords
Check out our SMS keyword setup tutorial here to learn all the steps of acquiring keywords with SMSBump for Shopify. Now that you have an understanding of the power SMS keywords hold and some ideas of the marketing channels for promoting them, it is time to grow your subscriber lists! If you need any help along the way, reach out to us on Messenger. Get started today!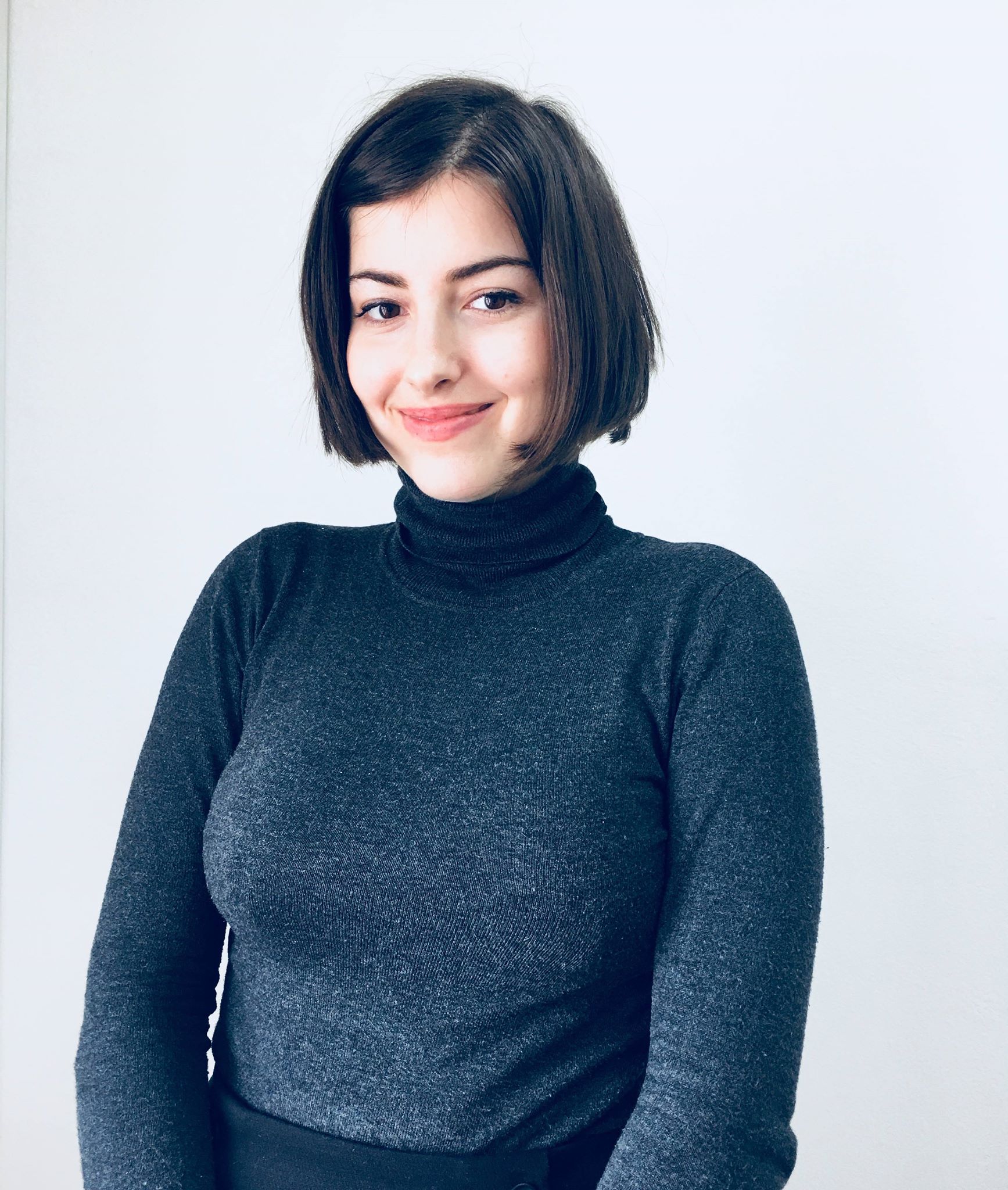 Start growing today
Sign up today and join 90,000+ eCommerce businesses making it big with Yotpo SMSBump