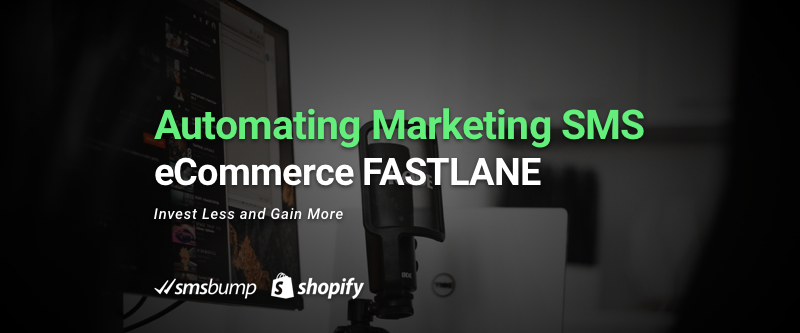 eCommerce Fastlane: How to Invest Less to Make More in Shopify with SMSBump
The more online stores like yours pop up all over the place, the tougher your competition gets over time. Steve Hutt from eCommerce Fastlane and SMSBump founder Mike Stoychev got deep into how today's smart entrepreneur can rise above that clutter.
They'll introduce you to some cool new marketing automation insights for Shopify that enable you to get creative with unique new strategies that are both highly effective and easily accessible.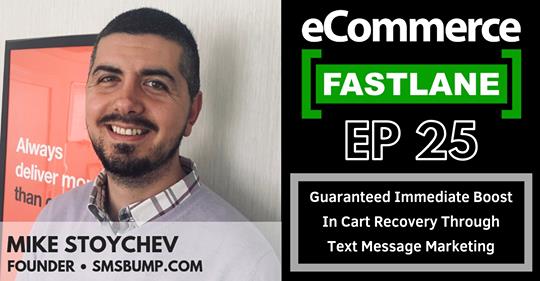 SMSBump is becoming the new hype for a lot of Shopify stores. Why?

It's extremely affordable. (A single text costs $0.014 in the U.S.)

It's stunningly effective. (Stores get crazy ROI because of the low SMS cost)

It's direct and personal. (People read 98% of their texts.)

It's incredibly actionable. (One tap leads customers to a discounted checkout.)

It's highly automated. (Gets more of your sales for you.)

It's your competitive edge. (Not everyone is doing it yet.)

Steve Hutt started by mentioning how he stumbled upon SMSBump in the first place and his first impressions with the app:

One of my Shopify clients happened to have SMSBump in there.
I didn't hear of it before and I clicked through it and kinda saw the different sort of automations and campaigns that text message marketing can do.
Then I started seeing the ROI, the lift in conversions that was happening…
I said "okay, WOW, this is like… amazing!"

With marketing automation using SMS, there's a whole new world of affordable tactics and strategies you can apply to skyrocket your conversion rates.

How do Shopify stores gain the most using SMSBump
The most powerful automations that SMSBump users love the most are the Abandoned Cart reminders and the Customer Reactivation notifications.

For the most profitable cart recovery, you can set a sequence of one, two or three SMS reminders spread out from 30 - 40 minutes after the cart is abandoned to one or two days after your customer left without checking out.

For activating idle customers, you can set the period of time your customers haven't shown any activity and message them once with a special offer embedded in their link so they get your discount automatically during checkout.

Stories of success for Shopify stores using SMSBump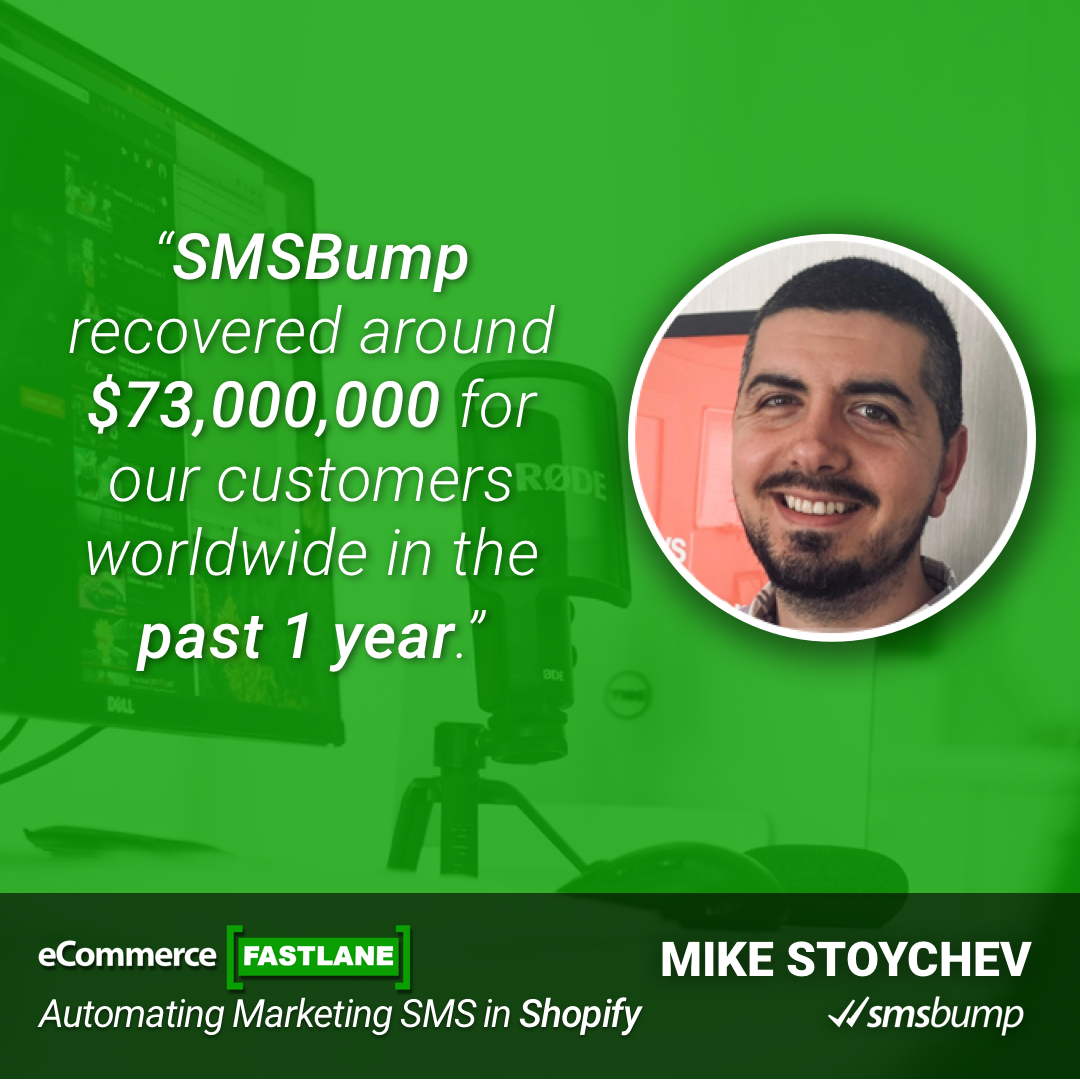 Online stores using SMSBump have gained around $73,000,000 for the 1 year the app has been active.

One of the examples in the podcast is Mike's story about a YouTuber, Ricky Hayes and his video of how he made $1,000 - $2,000 in sales by investing less than $1 with SMSBump.

​Still, Steve had an SMSBump story of his own that even we didn't know about.
He told us about Shopify store that gained an extra $10,000 using the Cart Abandonment sequences, which wouldn't have happened if they didn't add SMS automation into their marketing stack.

In the podcast, you'll get some insights into how you can use SMS to shake up your entire marketing strategy and add up to channels like email or Facebook.

​The key is to adjust the balance between the message wording and timing you use via the three different channels so you can get the most out of your entire marketing strategy.

Learn from Success
Learn about the stunning ROI and extra revenue generated using the extremely affordable tactic of automating SMS in an omnichannel environment to recover abandoned carts, reactivate idle customers and dramatically increase Shopify conversion rates.

Start growing today
Sign up today and join 90,000+ eCommerce businesses making it big with Yotpo SMSBump