SMS Marketing Templates
Everything you need to know about text marketing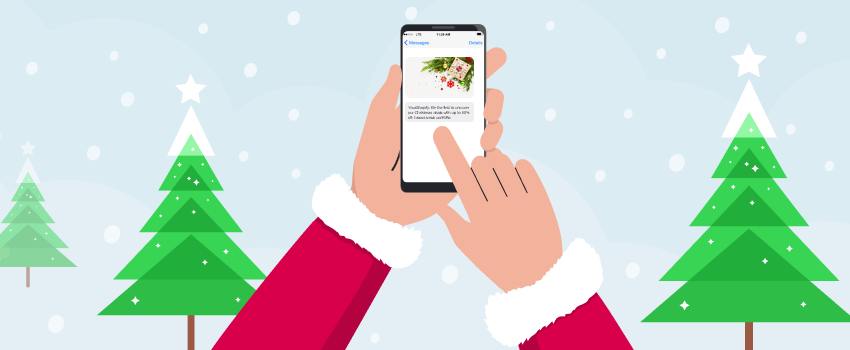 Have a Merry Christmas with Our Santa-stamped SMS Templates
It is Christmas! Well, almost. But love is in the air, inspiration and jolly tunes are flowing out of every part of our bodies and souls. You can smell the hot cocoa and the freshly-baked cookies, and you can almost sniff out the presents. Oh - and your living room got even brighter after you put up your Christmas tree.

We've officially entered the holiday season!
And as good hosts, we would like to treat you to some of our free Santa-approved SMS templates. We promise you - they are candycane-sweet, and will get some good sales rolling while you just sit on the couch with a nice cup of eggnog. We even gave them sassy names because...it's Christmas...so why not.

You ready for some SMS that will only get you some serious action?

The "Wake me up before it go-goes"
When you deal with early birds and try to get on their "To watch" list, or better yet - to have them make a purchase with you right away, you should take Urgency out of the closet. Flash sales are meant to get customers to act fast and make a direct purchase. Let them know how much time the sale will last, make sure it's less than 48 hours, and also mention low inventory.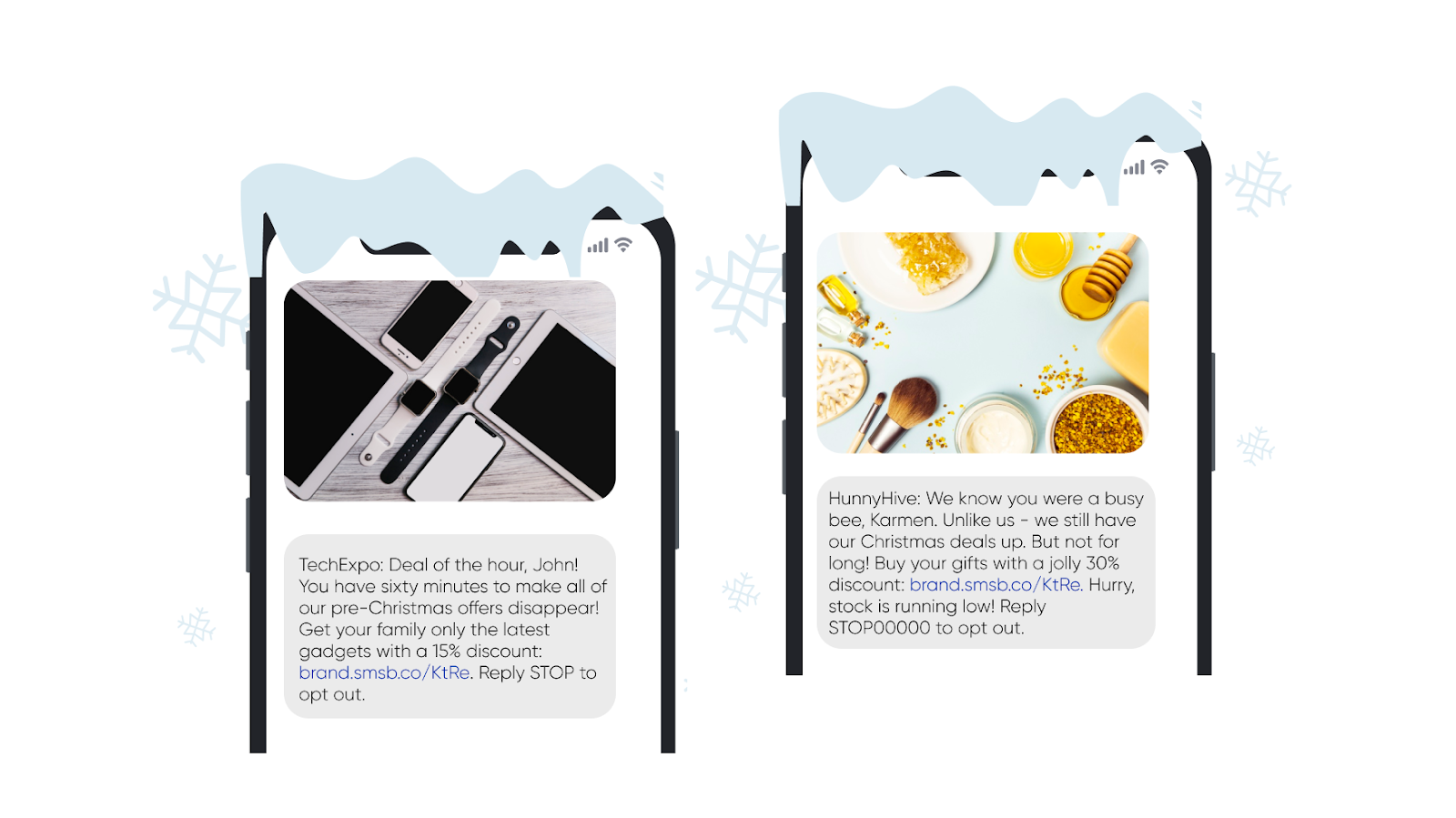 The "I MUST have this"
About half of your early birds spend a great deal of time researching before they make up their mind. You will see them putting their holiday shopping list together as early as October and the reason behind is to beat the holiday rush and avoid standing in long lines right on Christmas eve. And this is a very important deciding factor that stores should keep in mind when sending early offers.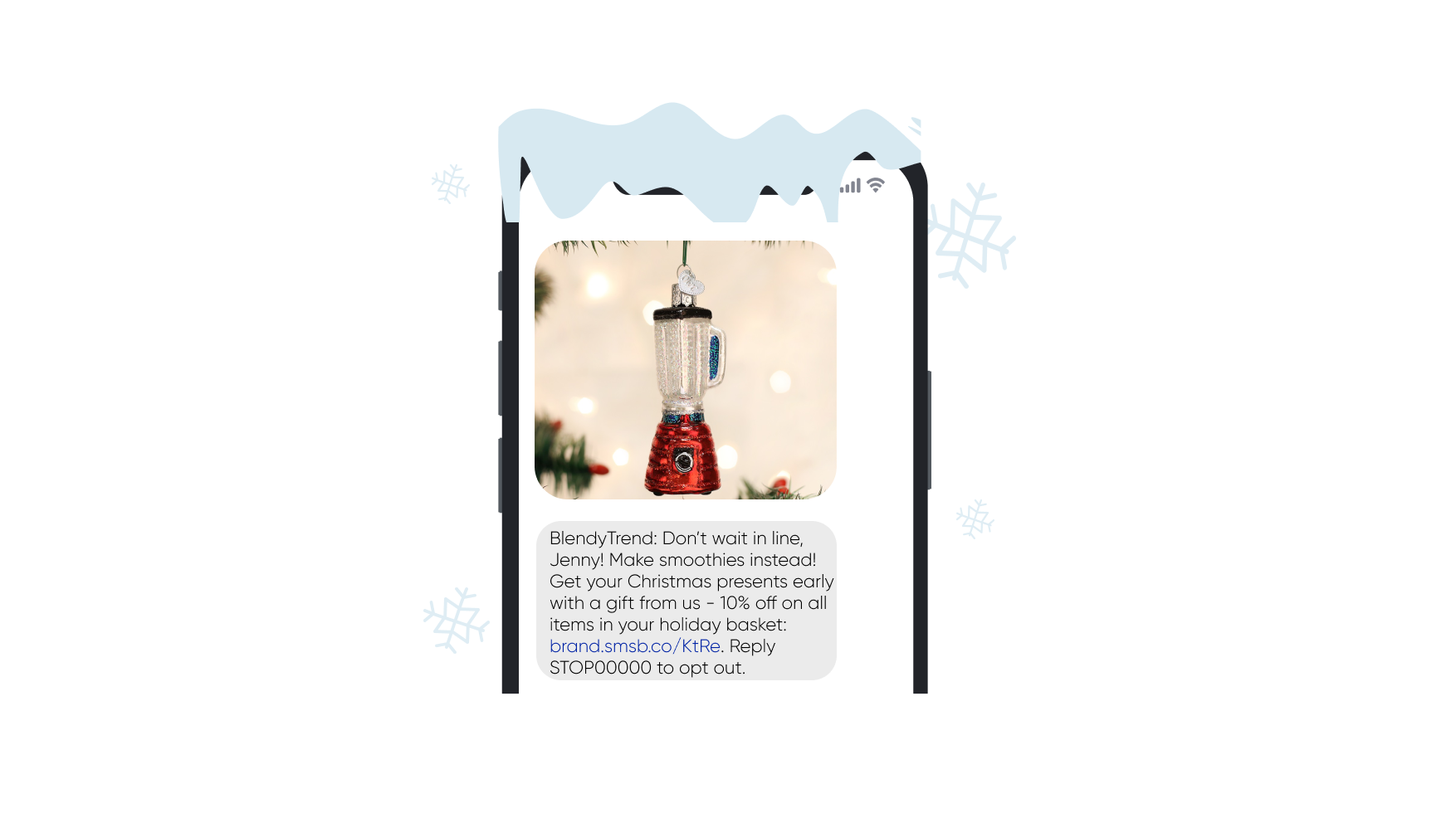 Early birds are a hard species to catch because they are very mindful of where they purchase from. These people usually know exactly what they want to buy and it is no coincidence they signup for your offers - this means they saw something special and they don't ever want to miss out on your promos. The greatest chance to win them over is to offer them a store-wide or collection sale instead of a special offer for a particular product.

When you are running a pre-holiday exclusive campaign, it is important to tap into your customer's fear of missing out. Make it even more effective by provoking their emotions, which, especially around the holidays, are running on overdrive. On family holidays like Christmas, Mother's and Father's Day etc., people's decisions tend to be heavily influenced by the desire to make their loved ones happy.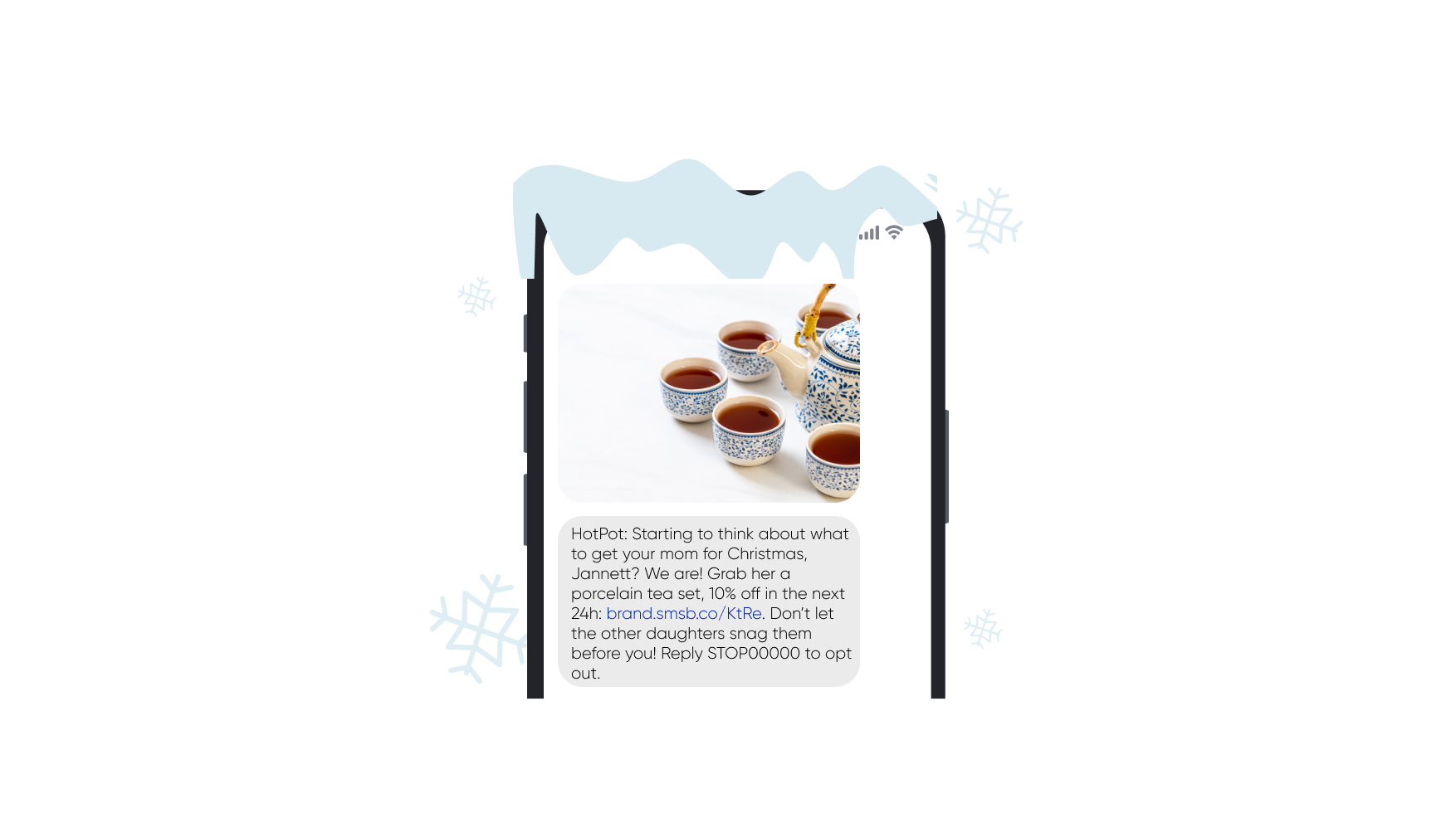 The "All I Want For Christmas is THIS"
Yes, this is exactly what a really good discount can do to a deal-seeker - make them think that this phoenix-feathered broom is what they have always wanted for Christmas. Their imagination will have them think that the best way to spend their Christmas morning is sweeping with their awesome new cleaning addition.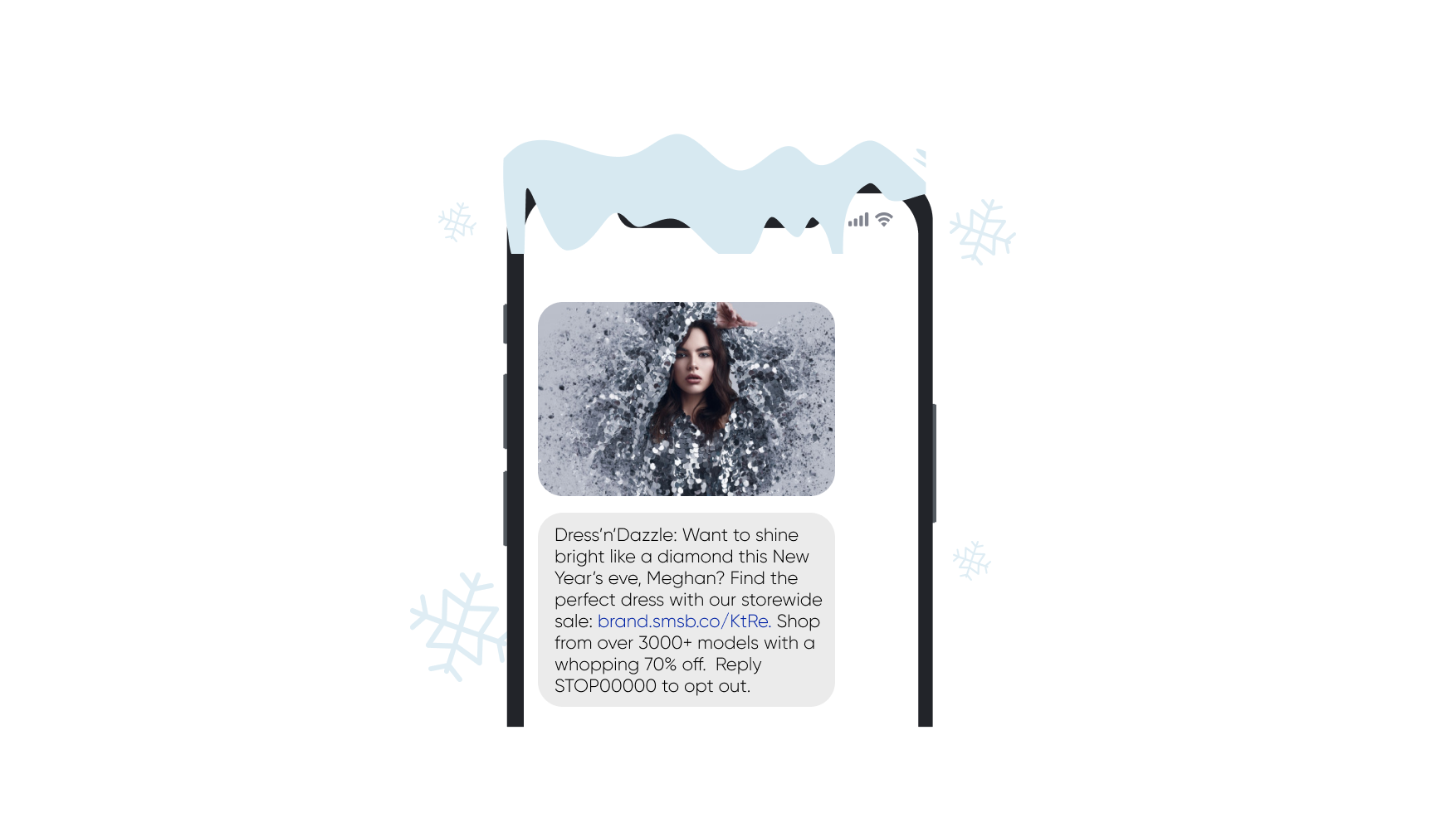 "Good discounts" is a relative term, though, and the value that characterises a "good discount" varies from store to store. This is why we always advise stores to tailor the discount based on your business structure - if you are usually generous with your discounts throughout the year, then something like 60-70% will seem like a good deal. On the other hand, if you are more mindful of your offers and only discount specific items, then even 20% could be very persuasive.

To make a really successful Christmas concoction, add a few words about how much they'd actually be saving by buying from your store.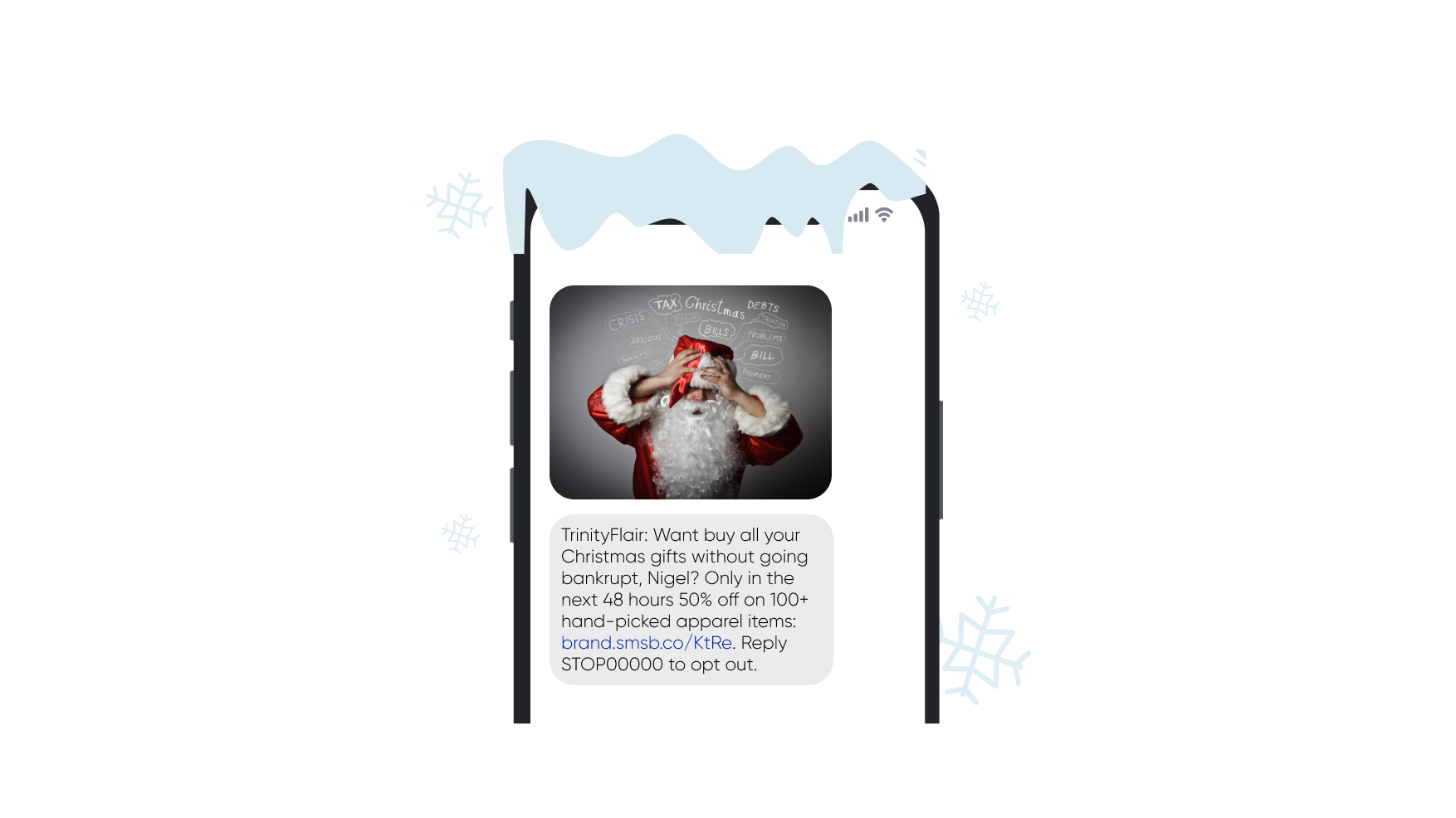 The "I am Special and I know it"
Ah yes, the oldest trick in the book - exclusivity. No matter where we are from, how old we are, what we do for a living - we like to be treated with special deals, tailor-made just for us. The feel you get… it's like putting on a dress that falls effortlessly onto you. It's sleek and it makes you feel reeeeeeal good. ?

Showing them how YOUR offer is the exact fit for them or their loved ones, and not just that - but it is made specifically for them… now that's playing to win.

To have your subscribers feel special, let them know that what you are offering them is of limited edition or quantity ("only 200 ever produced" etc.), or that it is part of an exclusive collection, it is hand-made and can be personalised, or that it is available only to the most loyal customers.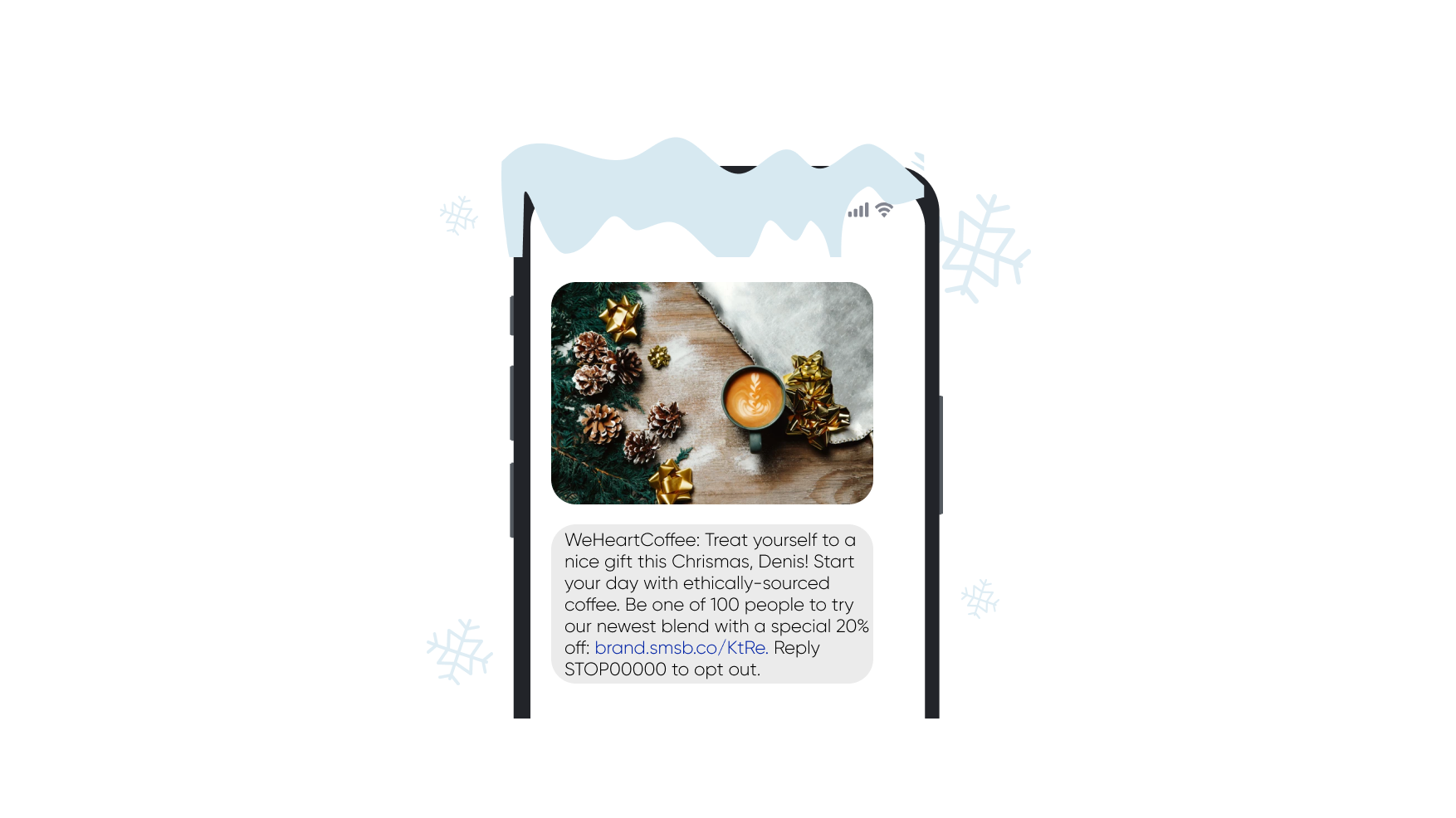 The "We know you forgot. We got you covered."
While the early birds were carefully planning and the deal-hunters were binocular-scouting, the procrastinators were chilling on their sofa, binge-watching "The one where they left their kid behind 3 years in a row", sipping tea and not having a care in the world. Until December 23. That's when the panic begins.

For all those late-bloomers who just can't seem to be able to plan out their holiday shopping, emphasise how you are ready to provide them with safe, convenient and fast service, and that if by some complete accident something went south - you are there for them 24/7. Provide them with expedited shipping, or for B&M buyers - offer them to order their gift online and pick it up in store to save them the hassle of having to stand in line.

Pro tip: Make it even easier on them to decide. Build a "last-minute gift selection" on your website, where your last-minute shoppers can quickly pick something to save them from a very awkward family Christmas dinner. Don't forget to enable the SMSBump chat in case they need to reach out to you.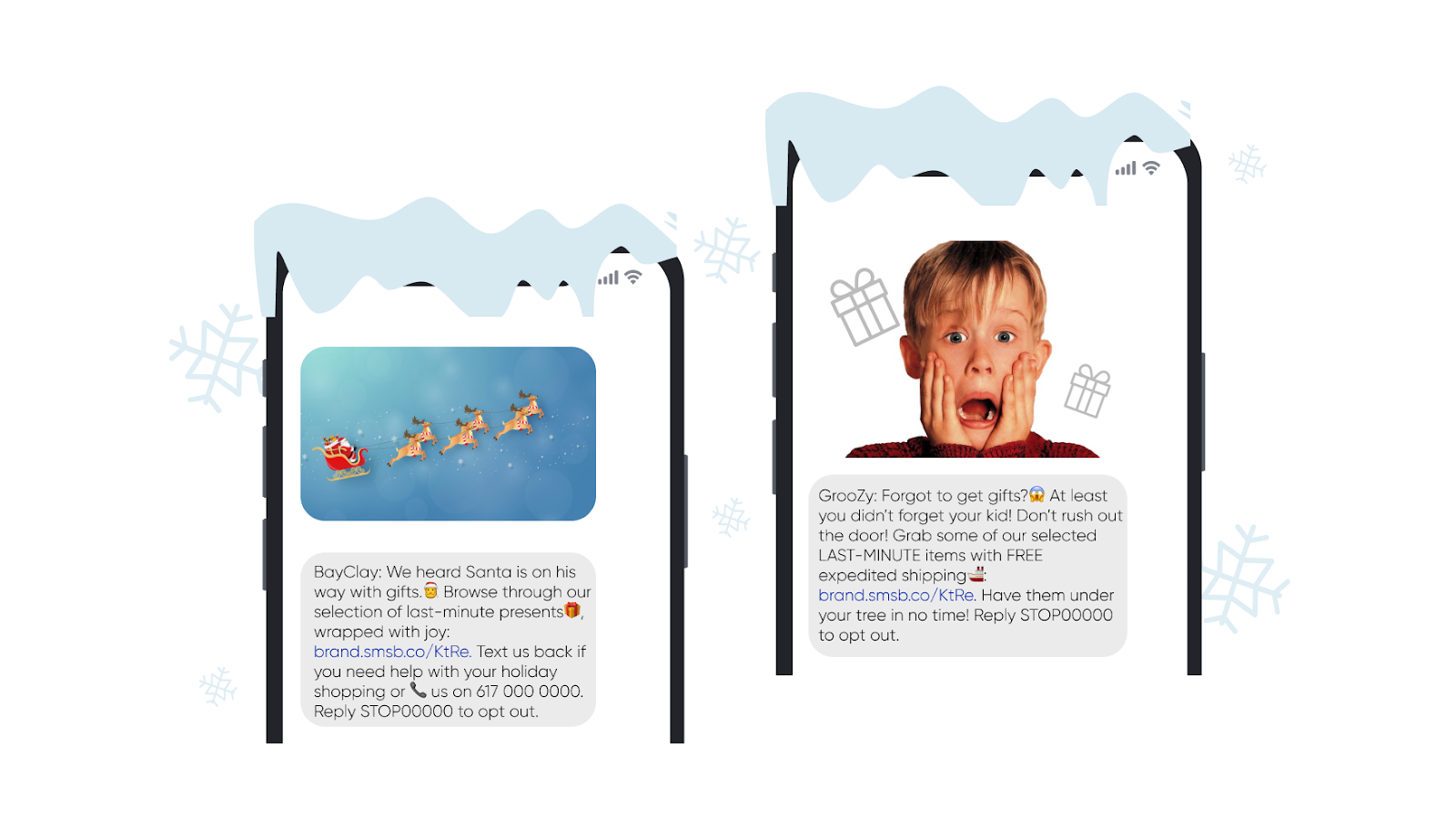 Have the Merriest of Christmases! But don't forget…

Our other must-read articles.

Don't miss out on our break-down of the different types of shoppers. Learn the secrets behind what makes early birds, deal-seekers and procrastinators tick.

Don't skip on our app recommendations so you know you are everywhere you need to be this holiday season. And you are reaching customers from all over the marketing spectrum.

See how you can ring up your sales with SMSBump… without having to reach deep down in your pockets. Or at all.

Oh, and if you find yourself feeling a bit gloomy - our Christmas-inspired Spotify playlist is here to ring in the holiday season! Pro tip: sing along for even better results.

SMSBump is here to be your side-kick for yet another holiday season! Ho-ho-ho!
>> How about a gift? <<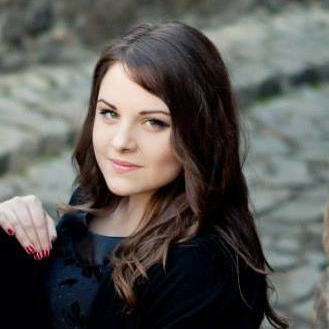 Viktoria Philbrick
Viktoria is a Content Creator at SMSBump. Besides writing for work and pleasure, she is an avid foodie, a big fan of Stephen King, and enjoys spending time at the beach.
Start growing today
Sign up today and join 27 000+ eCommerce businesses making it big with SMSBump