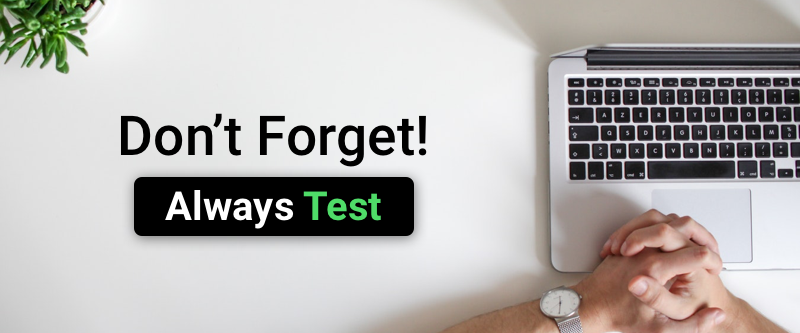 How to Run an SMS Marketing Campaign Test in Shopify
Testing is important to your campaign success.
Have you ever wondered how your promotions and marketing messages look before you send them?
Now you can easily put yourself in your customer's shoes with a single click.
Okay, two clicks.
SMSBump introduces the new Test Campaign Message in Shopify!
You can now test your messages, send them to your device/s and see how everything looks before you blast your campaign to everyone.
You can preview...
The text message
Your site name
The discount
The link
Emojis
Your opt-out option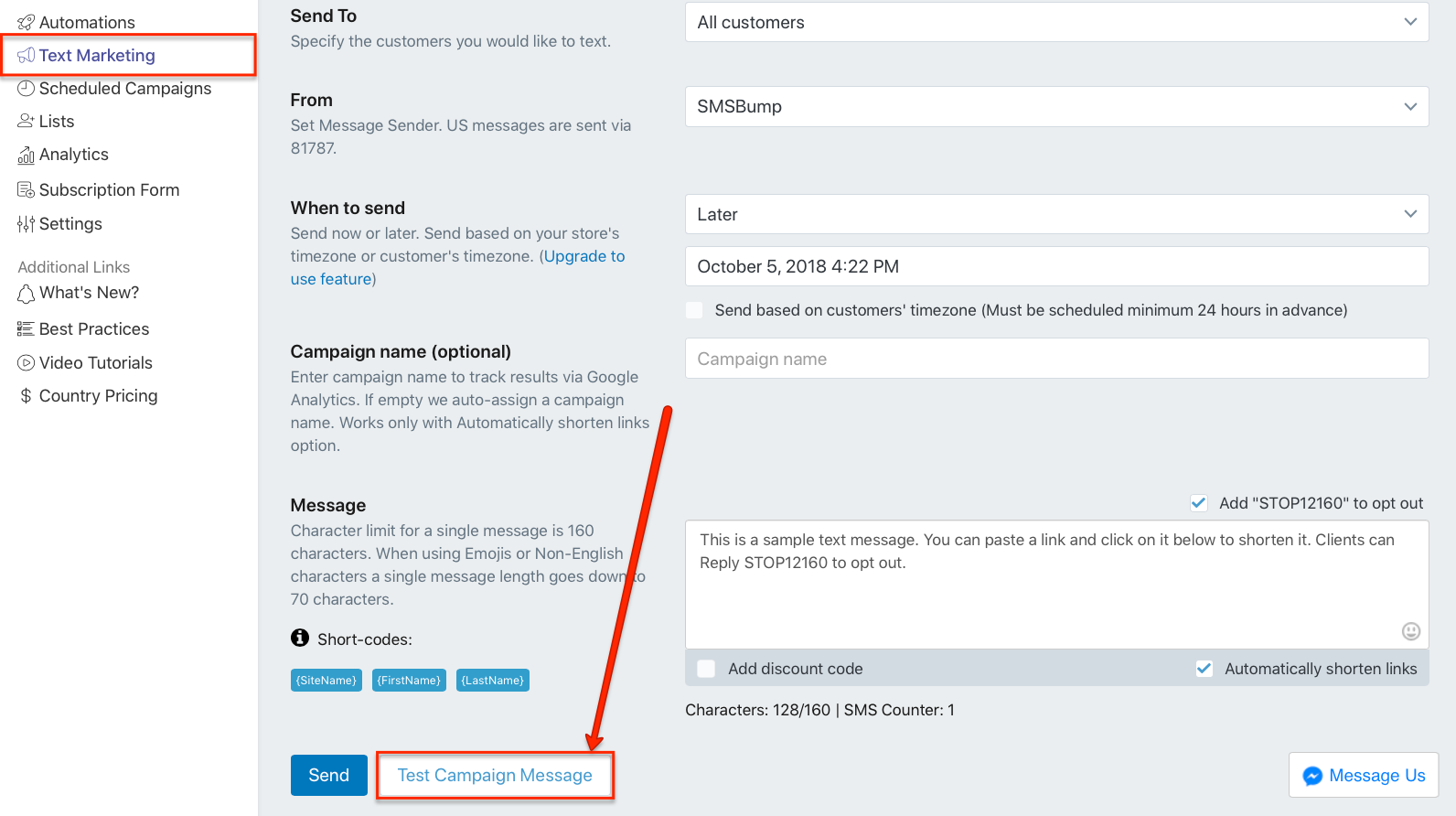 Once you're ready to send your campaign, click the Test Campaign Message button.
It's right next to the Send button.
Click the button to see a confirmation popup notifying you that the test message will be sent to your Global sender.

This is the main phone number you've used to setup your SMSBump account.
Most likely, your phone number.

If you would like to send the test message to multiple phone numbers, you can expand the list by entering the numbers in Settings > Admin Phone Numbers.
In this way we will blast the campaign to both your phone number as well as the contacts in the Admin Phone Numbers you added.

Ready to test? Click Yes, go ahead!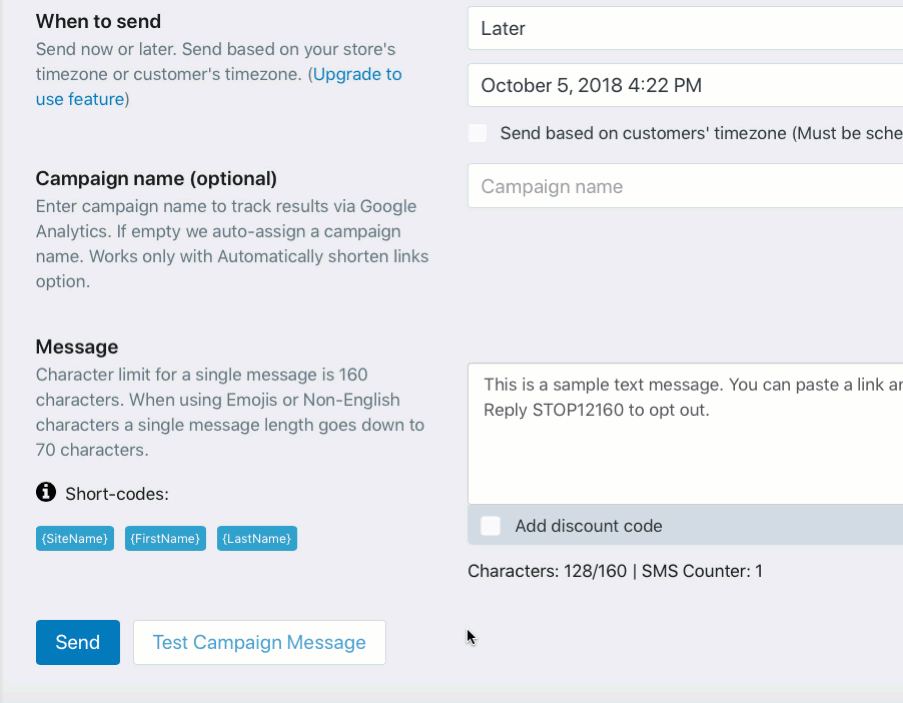 And there it is!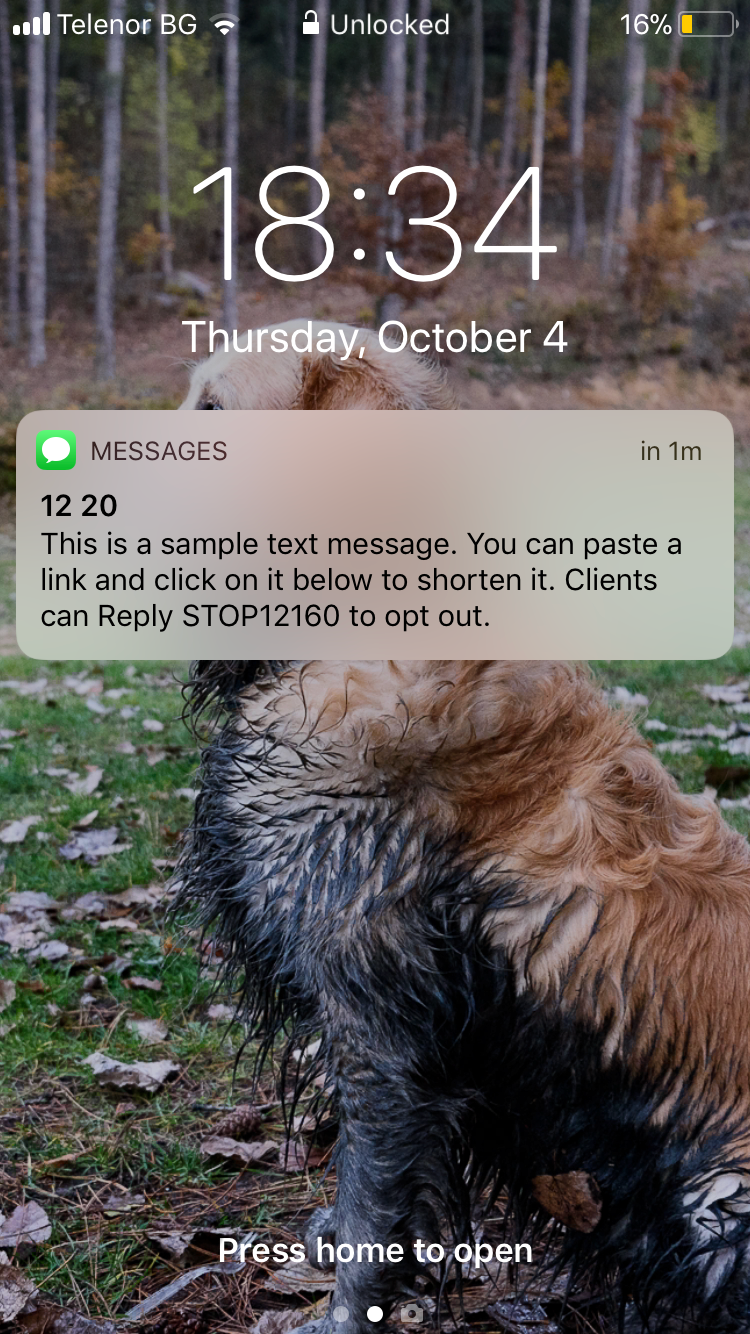 This is how your message looks like.
This is where you can preview the way the text, links and opt-out appear on your customers' devices and make any adjustments if you need to.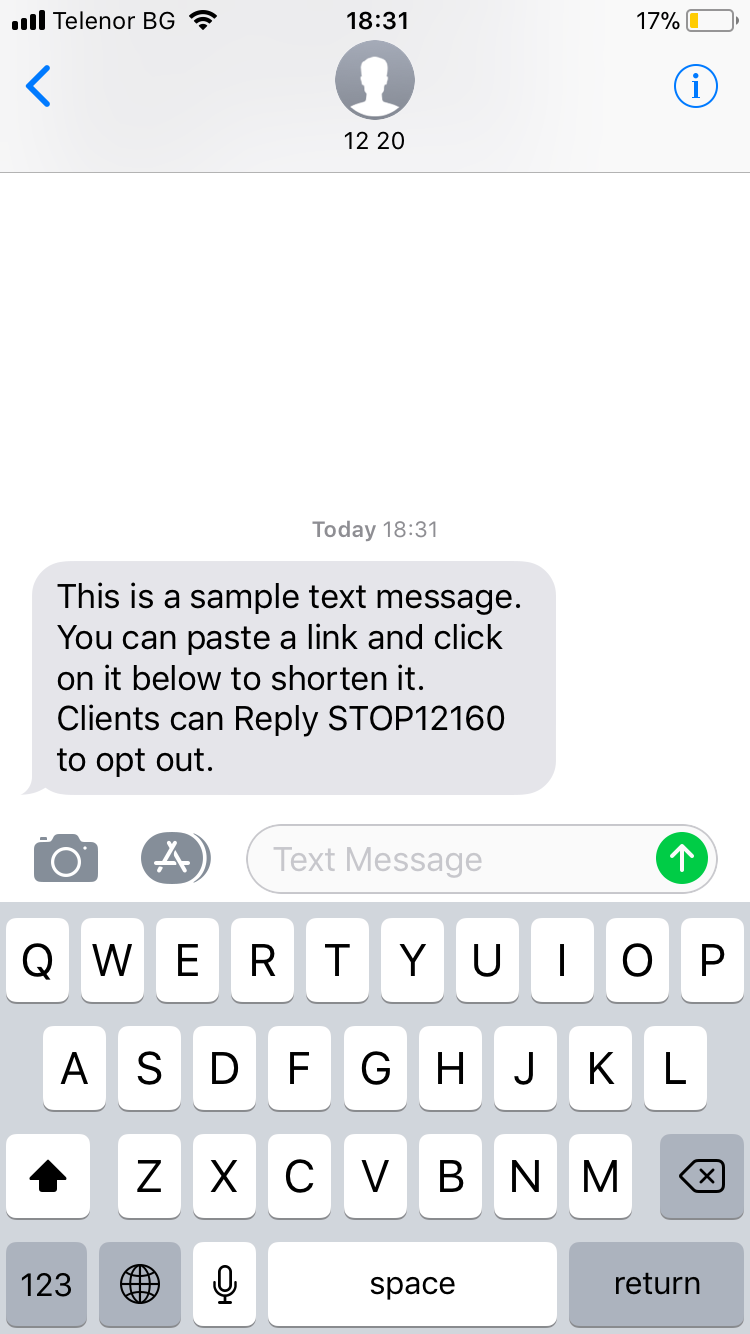 Now you can tweak your message and campaign until you're confident it's gonna impress your customers and bring in the best possible results and ROI.
Test and send your first Text Marketing campaign now!

Start growing today
Sign up today and join 90,000+ eCommerce businesses making it big with Yotpo SMSBump