eComm Event Guides
Everything you need to know about text marketing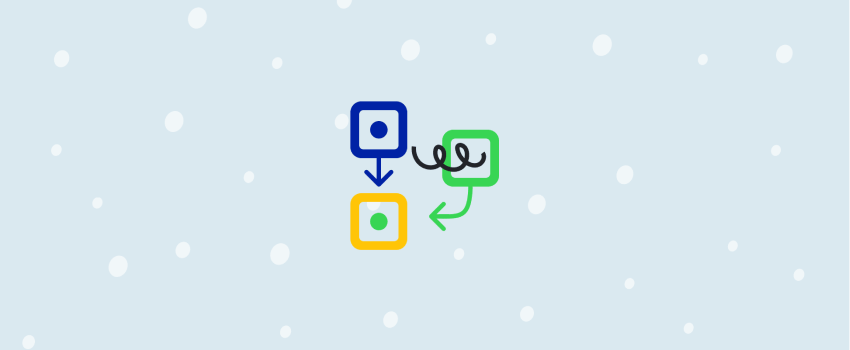 Automate Your Campaigns with Christmas-Themed Flows
Even if you've aced your homework and prepared for the holiday season in advance, it's easy for things to fall through the cracks. There's always something left to do. Between checking inventory levels and fixing back-end issues, you also need to put your marketing campaigns in order.

Don't dread this, though! We have a solution for you that will let you sit back on the couch this Christmas and sip hot cocoa (or something stronger, we don't judge) while your eCommerce business is paying for the presents by itself.

We've got Flows for you! If you haven't heard yet - they are our grown-up automations that we are very much proud of. This season will be their first performance on the big Christmas stage and we can't wait to show you how to make the most out of them!



Customer Winback Flow
What better time to rekindle an old love than right before the holidays? We are talking about your inactive customers, though, no other funny business here! ;)

Enable a Christmas-themed customer winback flow and target all customers who haven't placed a purchase in the last 20 days or more. Try to capture all those who haven't shopped at your store since Black Friday, and hit them with some more awesome offers that will ring their bells and get them to start singing! And spending.

No all customers are the same. Split your subscribers based on the number of orders and the total amount spent to determine your loyal customers, high-value and occasional shoppers.
In our case, the second step of the flow will reach only to loyal high-value customers, who have made more than 5 purchases and have spent more than $200. With a jolly call-to-action and a generous 30% discount, we will try to get them to come back in time to buy their Christmas presents.
Don't forget about your high-value customers, who not necessarily make frequent purchases. This is the perfect occasion to turn them into loyal ones. Nudge them with a cheerful message and $20 bonus.
Your lower-value customers are still important and not re-targeting them will be leaving money on the table. Since they aren't as active on your store, simply offer them a less generous discount that will still remind them about you. Again - make your text appealing and exciting, to put them in the merry Christmas shopping mood.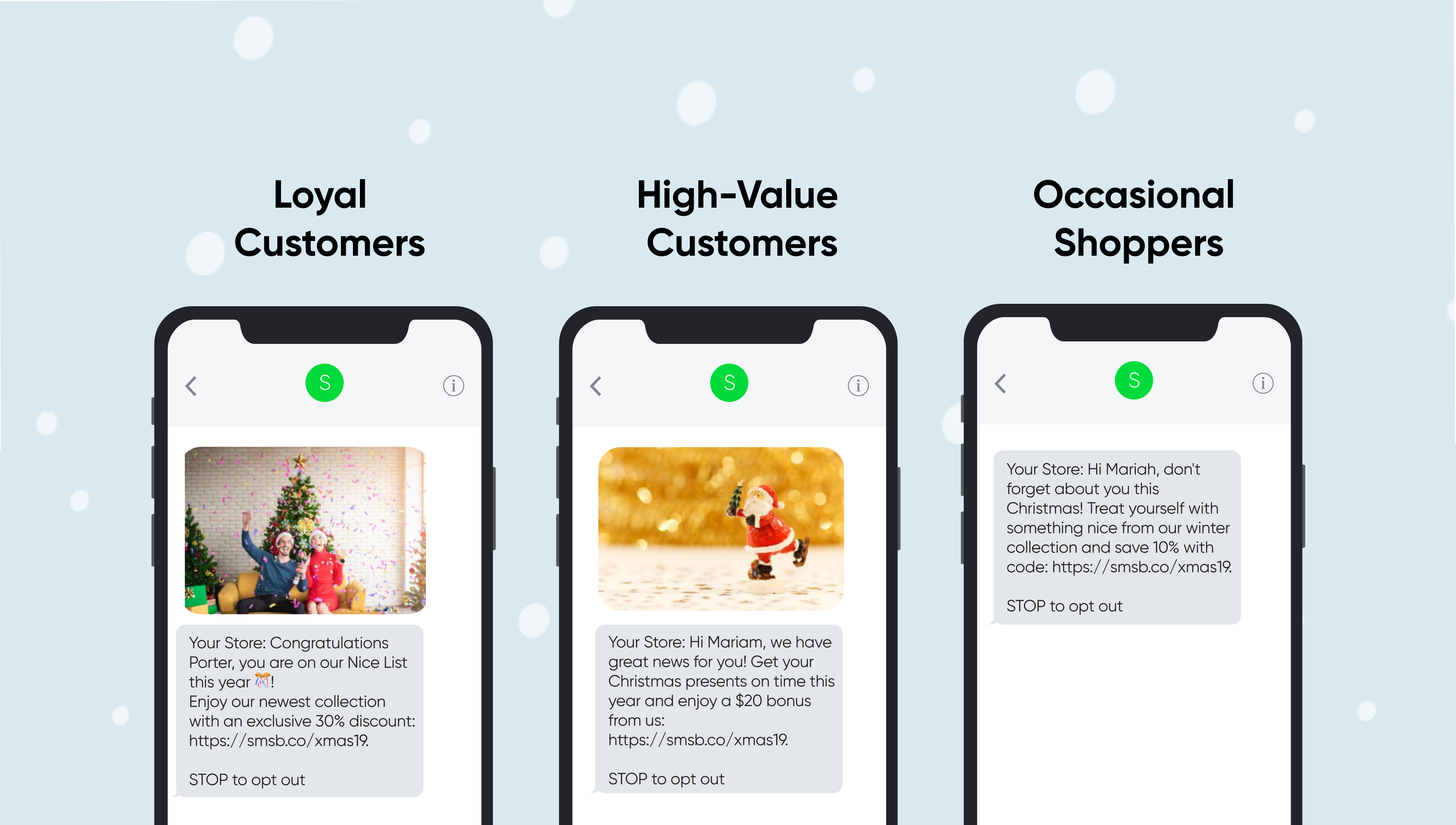 Welcome Flow
On the other hand, the time around major holidays (and hectic sales times) is when stores get an influx of new subscribers who are lurking around for good deals. Be a polite host and send them a short "Hi there, good to have you" welcoming message with an exclusive discount to get them to convert "while it's hot".

A study shows that 74 percent of customers expect to receive a welcome message once they've signed up for a service. So, do not disappoint them! Appeal to them by emphasising that your offer is tailor-made for them. This will make them feel valued and will ensure them they've made the right choice by opting in. Make sure to give your gratitude in case they made a purchase and let them know that their order is on the way.
You still have some new subscribers who didn't convert? Send them second reminder but this time around play with their fear of missing out, and point out they only have a limited amount of time to act on your offer. After this time has passed, let the flow check who converted and set it up to place them in the same list of Engaged customers, or if they still didn't make a purchase after the second invite - add to a separate list of Inactive customers you can try to target again later, with different offers or on a different occasion.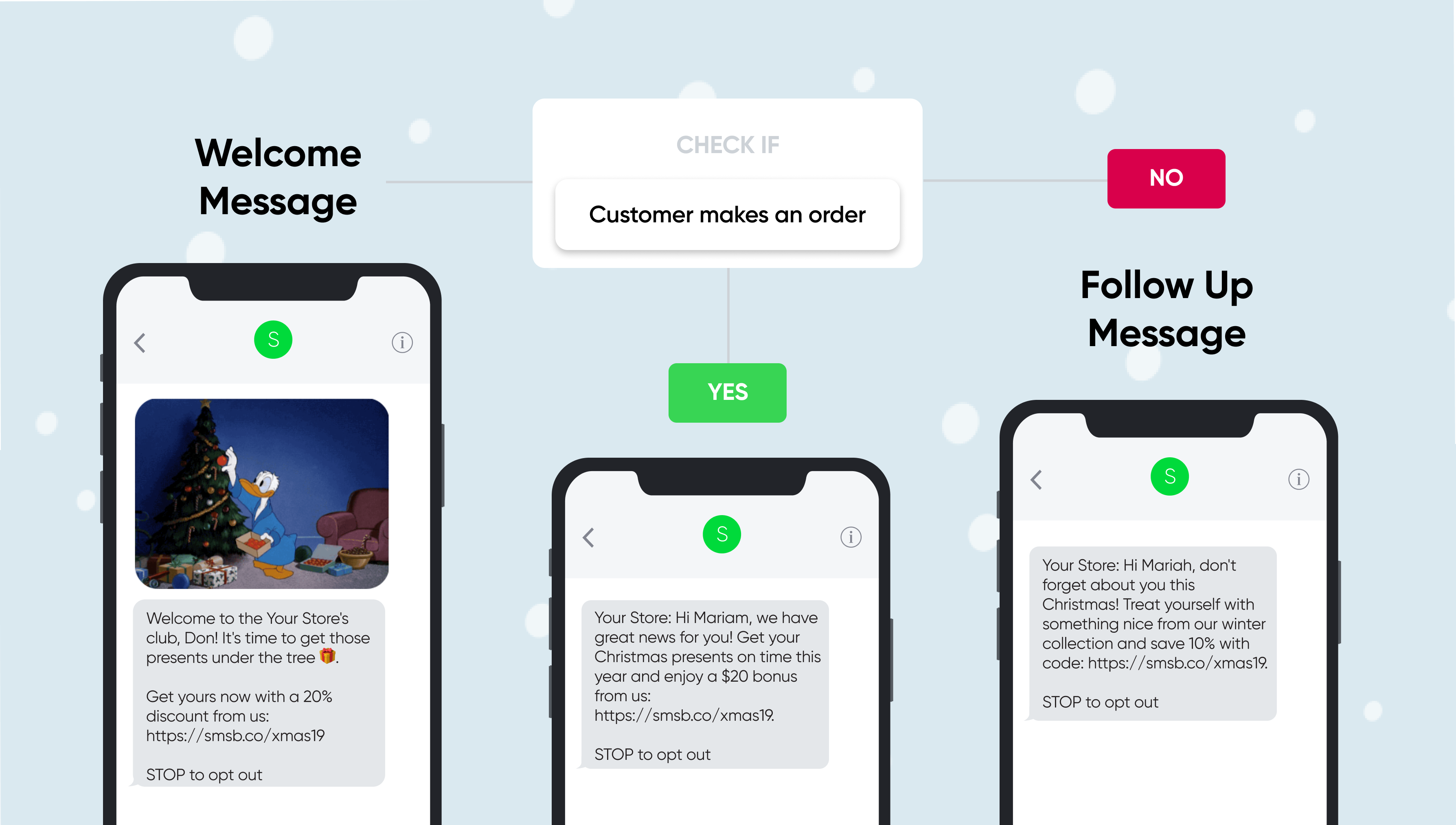 Abandoned Cart Flow

A lot of people leave the holiday shopping for the last minute. Either because they don't want to deal with the long lines of irritated people, or they simply didn't have enough time to put their wish-list together - the fact of the matter is that this group of last-minute customers remains steady and large. And most of these procrastinators rely heavily on online shopping for their last-minute gift buying, which surely leads to a lot of abandoned carts.
Set up an abandoned cart flow 1 or 2 weeks before Christmas to grab all of your customers who have either forgotten their items in the cart, or left it behind because delivery time seemed too long for them.
Keep in mind that for all of your late-comers, the two most important deciding factors are speed and convenience. And if you come short of providing them this, you might have a bit more abandoned carts on your hands.
The flow that we are about to build is especially useful for stores which also have a physical location.
Offer customers who are located in the same region as your store/s to order their gifts with an exclusive discount and come pick them up at your B&M, all wrapped and ready to go. This will take care of the worry that their order won't arrive on time and they will finish their purchase. Simple as that!
Ensure free expedited shipping for all last-minute customers who are not based where your store is. This will really grab their attention as they will not only not have to reach deep down their pockets to pay for delivery, but will also be calm that their presents will make it under the Christmas tree on time.
Wait at least 3 days for both groups to finish a purchase and if they have - let them know their order is on it's way or it's ready to be picked up at the store. Don't forget: this is an important step as it gives customers a piece of mind in this hectic holiday season!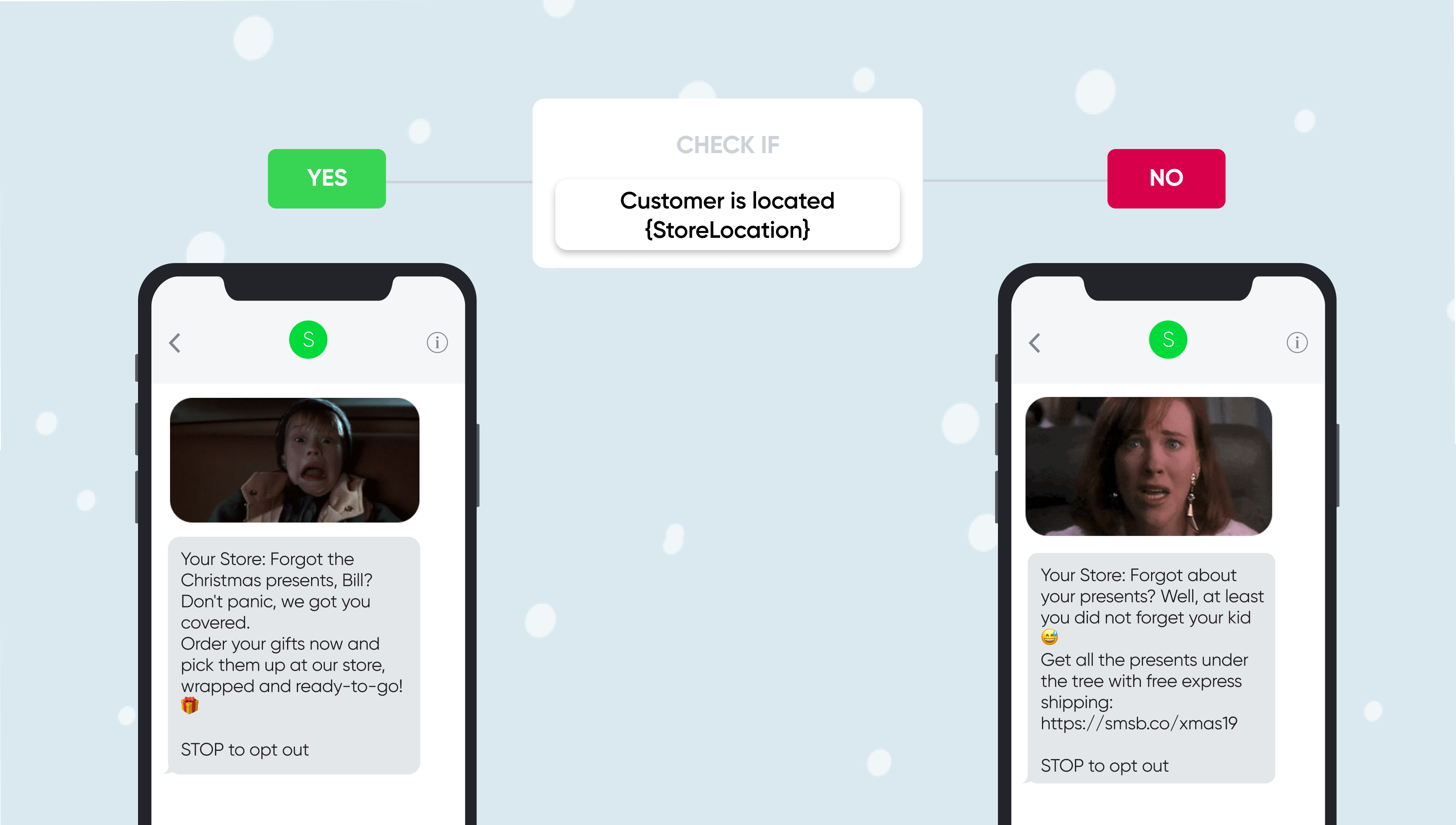 Ho-Ho-Go!
Not sure where to start from? Don't worry - our Flows are waiting for you to unwrap them in the Flows Library. All you have to do is make some minor tweaks to them so they best fit your store and fire them up!
Don't forget to let us know how you like them!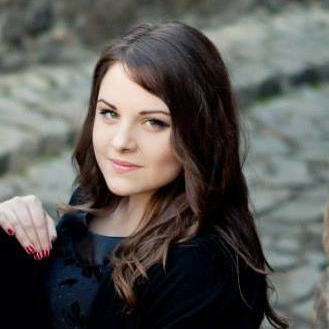 Viktoria Philbrick
Viktoria is a Content Creator at SMSBump. Besides writing for work and pleasure, she is an avid foodie, a big fan of Stephen King, and enjoys spending time at the beach.
Start growing today
Sign up today and join 60 000+ eCommerce businesses making it big with SMSBump