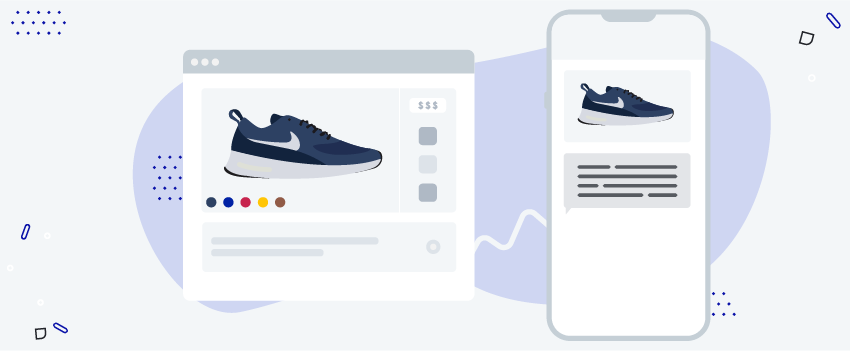 Recover Sales with Abandoned Cart and Browse Abandonment Flows
For the upcoming holiday season US consumers will spend $190.47 billion - an increase of 35.8% in sales, or the astonishing $50 billion, compared to 2019. With more and more people relying heavily on online shopping, converting site traffic into revenue is more crucial than ever. And here comes a very important question for all eCommerce businesses - have you done what it takes to make sure you will get a fair share of this unprecedented spending?
All merchants hope that once a person visits their online store, they will browse through the products, they will quickly find what they are looking for, fill their shopping carts and make a purchase right away. The reality? 97% of first-time visitors will leave your store without buying. And despite all the time, money and efforts you've put into bringing this traffic to your store, a churn rate of this size will undeniably affect your profits. Every. Single. Day. This is why it is extremely important to try and maximize every personal interaction, converting more website visitors into customers.
With the help of our abandoned cart and browse abandonment flows brands are able to convert customers at the most impactful points in the buyer funnel - using the combined power of SMS and event-based triggers to recover sales more effectively than ever before. On autopilot.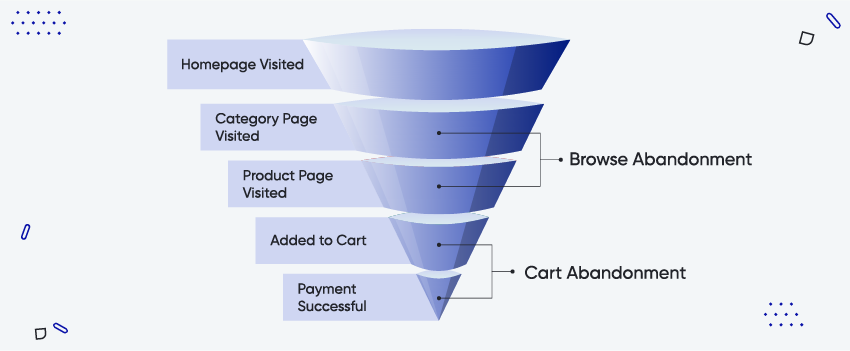 Abandoned Carts
The eCommerce industry is growing at unprecedented levels since more and more people make a shift towards online shopping. However, stores still struggle with frighteningly high levels of abandoned carts. Stats show that the average percentage in March 2020 was 88.05%, or in other words 9 out of 10 people will leave your store without finishing their purchase! It hurts to even think about all the lost opportunities there, doesn't it? Recovering just a fraction of those lost sales will lead to significant increase in your store performance.
The most valuable tool in the hands of marketers in their constant battle with unfinished purchases are abandoned cart reminders. They work non-stop in the back of your store, reaching out to shoppers who have left items in their carts, achieving over 25x greater recovery rates.
If you decide to focus on one thing for the upcoming holidays, let this be it! Activate at least one abandoned cart reminder with a few follow-up messages on your store that will send a short SMS nudging customers to finish their order. Extending a sweet offer a few minutes after they have left their carts, increases your chances of recovering more sales.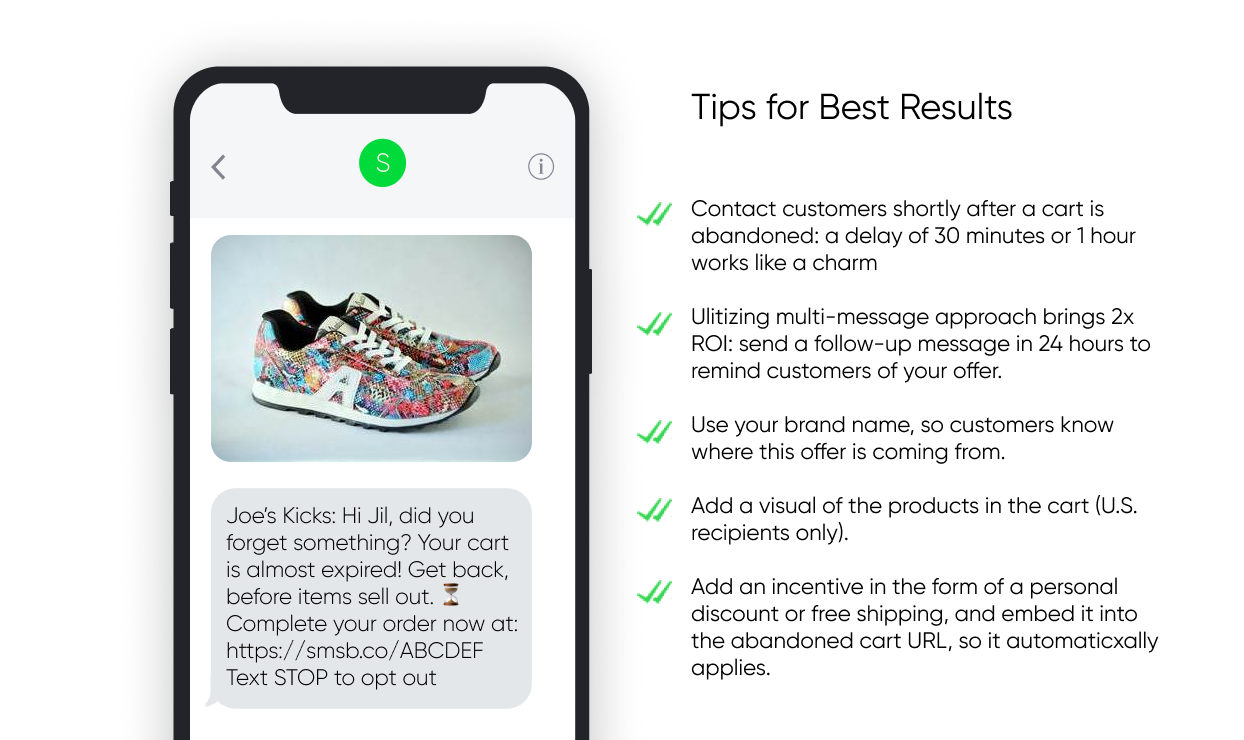 The link in the message will make it easy for shoppers to pick up where they left off and finish the purchase.
But what if they never added an item to their carts? Is there a way to find out what they were interested in and still have a chance to score a sale?
Browse Abandonment
Did you know that 85% of your store visitors never add anything to their carts? With all the efforts you have put into sending traffic to your store it is important to find a way to track these people and try to win them back.
Having in mind that right before the holiday season brands are most eager to boost results and maximize sales, we released our Browse Abandonment flow. It will help you identify a customer once they visit your Shopify store and start tracing their journey throughout the pages. Knowing what people are interested in and which products they have browsed through combined with our powerful flows, presents marketers with countless opportunities to remarket all these website visitors with tailored SMS offers.
Let's say a customer has visited your store and spent some time looking at a pair of sneakers, but left without making a purchase or adding anything to cart. Your next move is now clear - send them an MMS showing an image of those exact sneakers, accompanied by a simple "Hey Jeff, we noticed you like these - get them now with a 10% discount until quantities last."
Personalized, direct and… effective. This way you also make up for a shorter customer journey - you contact your website visitors while they are still in a decision-making mode and nudge them to make that purchase and convert into customers.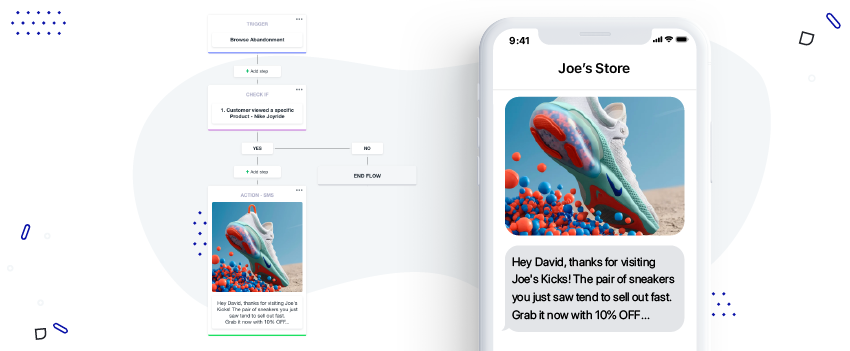 And the setup is just as easy - simply go to our Flows library and choose the Browse abandonment flow. But if you prefer to create one from scratch, here you can find expert tips on how to set up and use this new feature.

Final Thoughts
Our powerful abandoned cart and browse abandonment flows help marketers bring back store visitors and successfully recover sales. Start using them just in time for the upcoming busy holiday season and make sure you won't miss on amazing opportunities.
Mariya Arabadzhieva Todorova
Start growing today
Sign up today and join 90,000+ eCommerce businesses making it big with Yotpo SMSBump