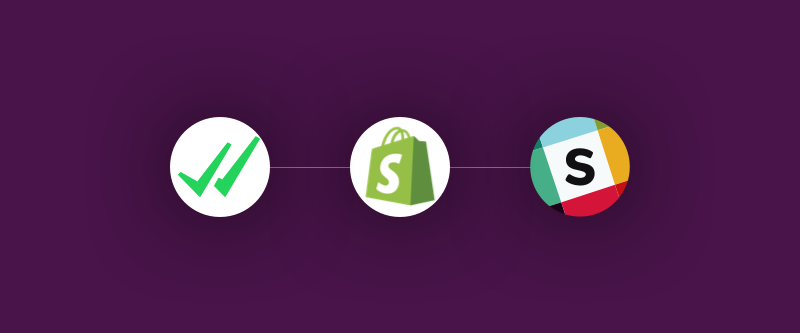 How to Track SMSBump Reports in Your Own Slack Channel
We are very excited to announce our newest integration with Slack.
Slack is among the most used team communication channels so it was a no brainer to create a way for us to pass the most important messages, metrics and notifications for your store in your company Slack channel.
Here is an overview of what the SMSBump integration for Slack has to offer.
A channel for every conversation
Create a separate chat room where you would be able to receive all important notifications.
Improve customer lifetime value. One click response to customer questions via SMSBump Chat.
Receive information on how your text marketing campaign did 24 hours after you've launched it.
Get notified about low balance.
Turn on/off notifications based on your preferences.

How to Install Slack in SMSBump
Log in your Shopify admin, go to Apps > SMSBump and scroll to Integration.
From the list select Slack.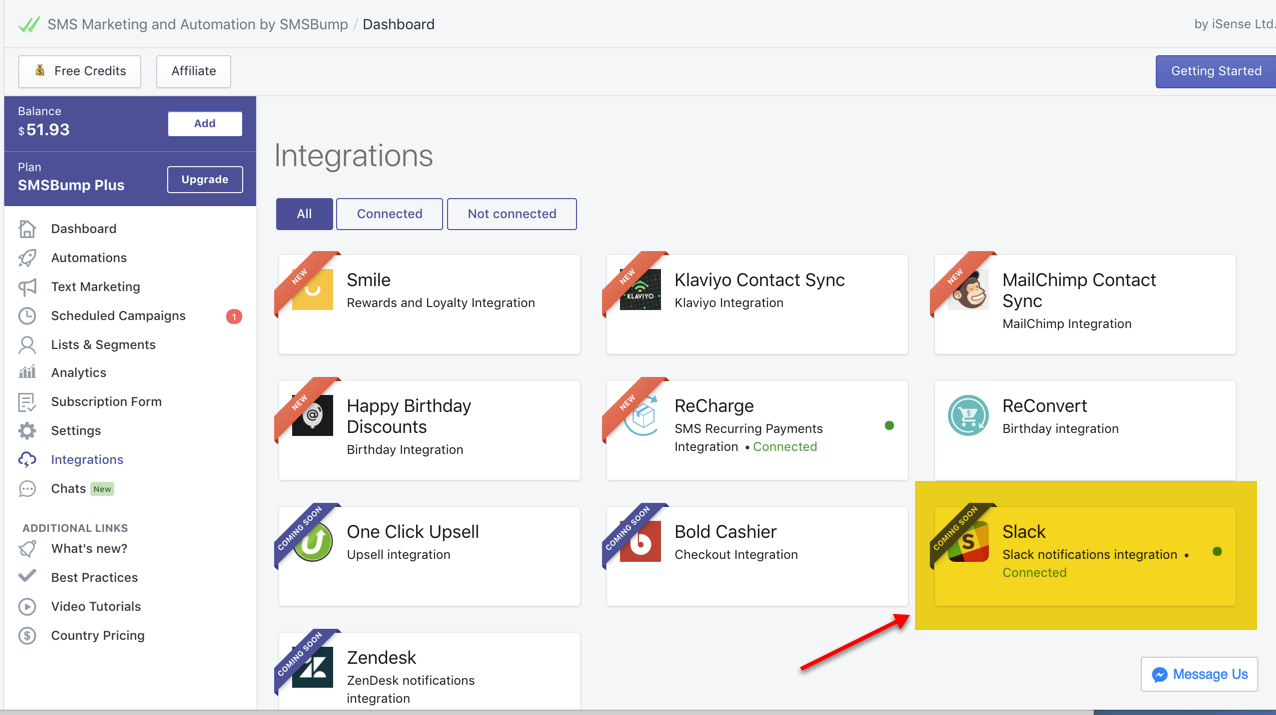 Once you select the integration we need to configure it.
Here is how the view looks like: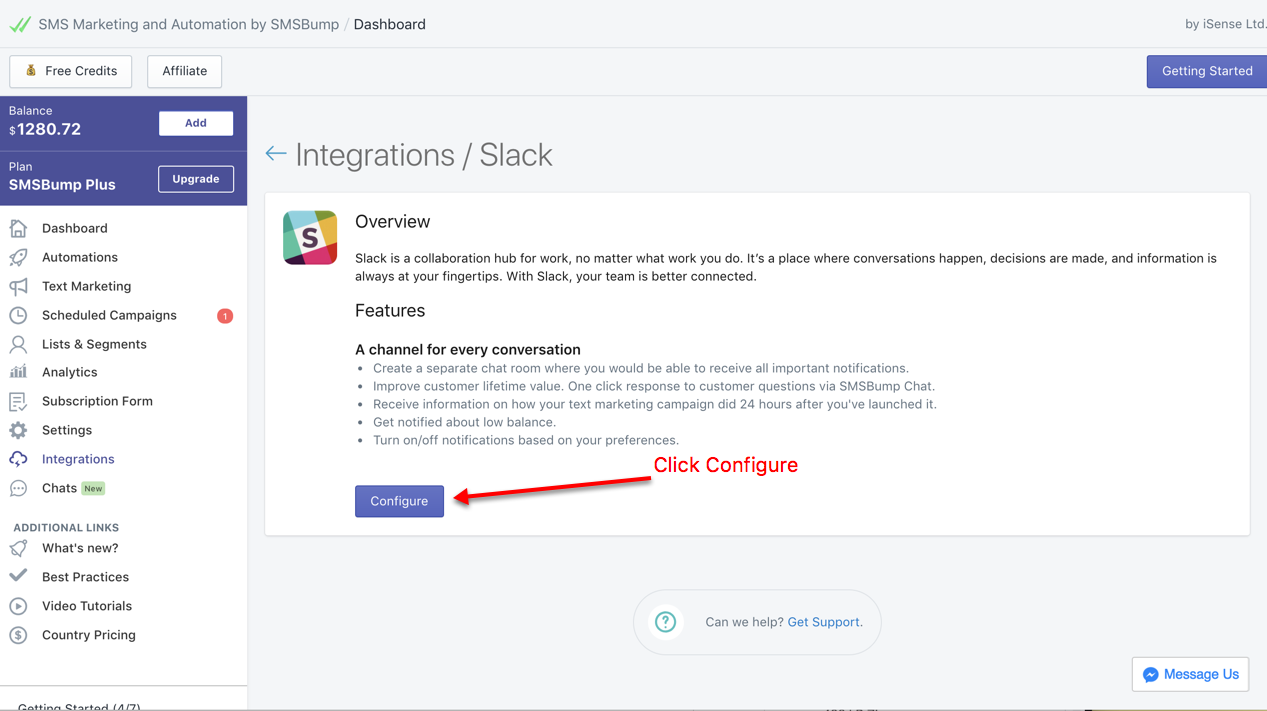 Once we click Configure we we will be able to configure what type of notifications we would like to get from Slack.
Here is how the view looks like: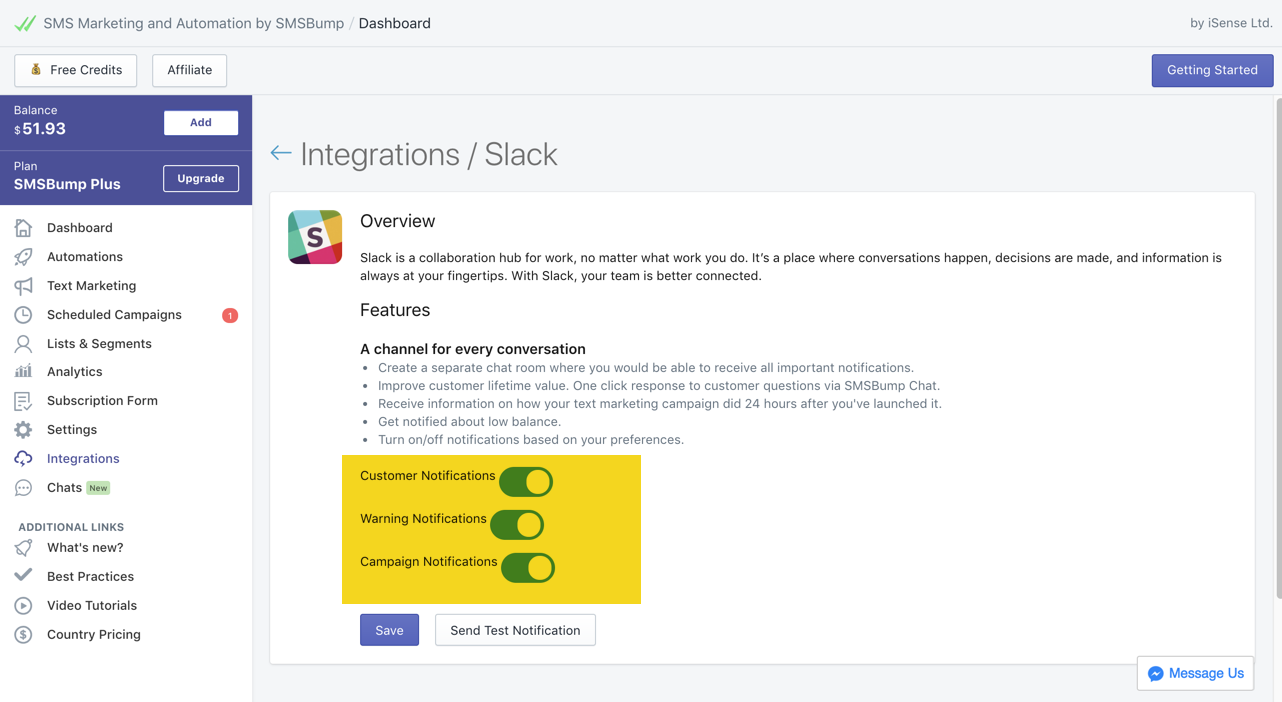 Slack Notification Types
You can receive 3 different types of Slack notifications about SMSBump:

Customer Notifications: This is related to our newest Chat functionality. Basically whenever a customer replies to a text message we will push their reply to slack. In this way your support team can always jump in and respond to the customer's question by just hitting the respond button.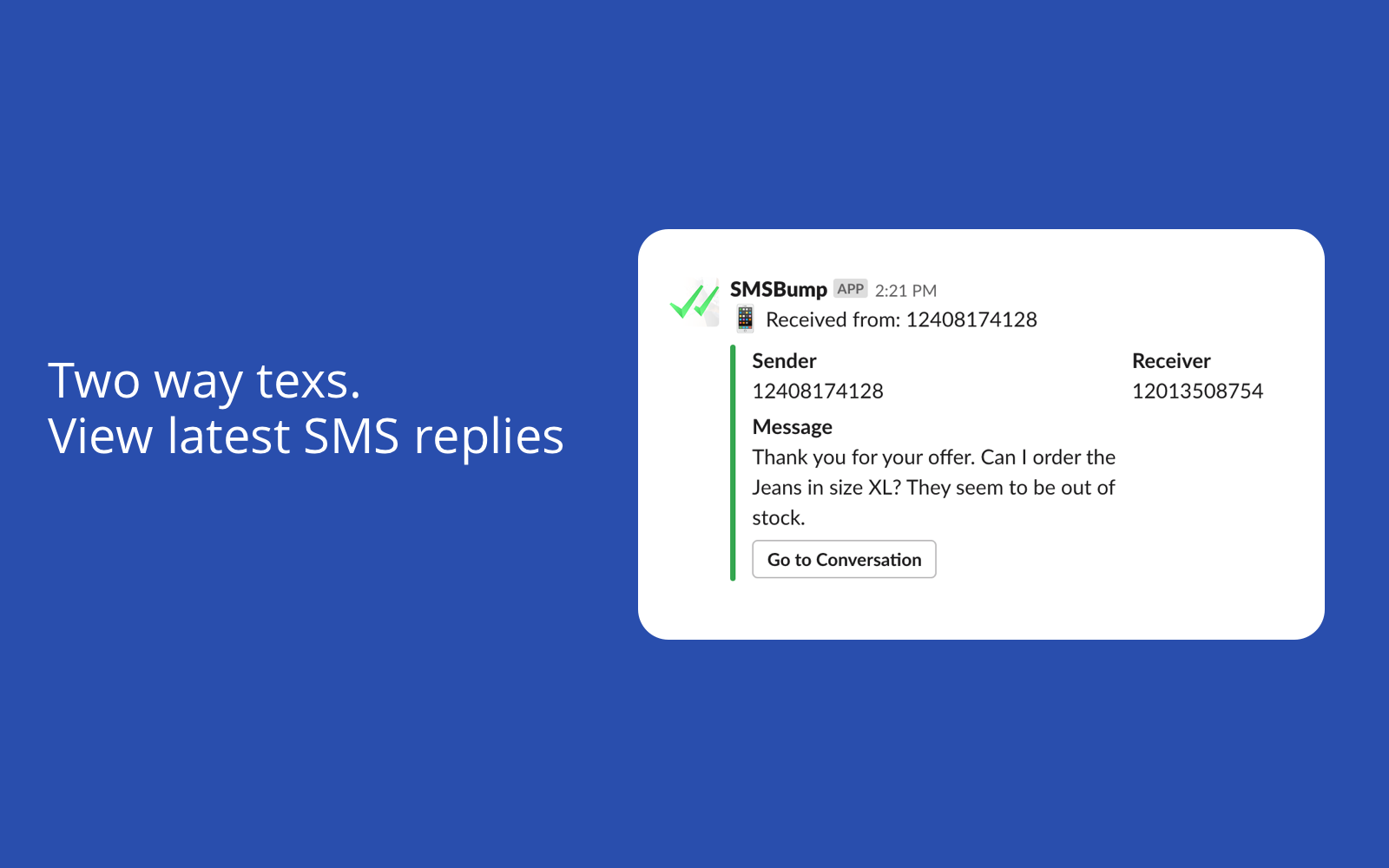 Warning Notifications: SMSBump allows you to use a Pay as you go option and an Auto-recharge option. For everyone who is using the Pay as you go option we would push a notification which will notify you whenever your balance funds are running low. The idea behind this is to make sure you always have enough funds to sends texts and keep the sales coming.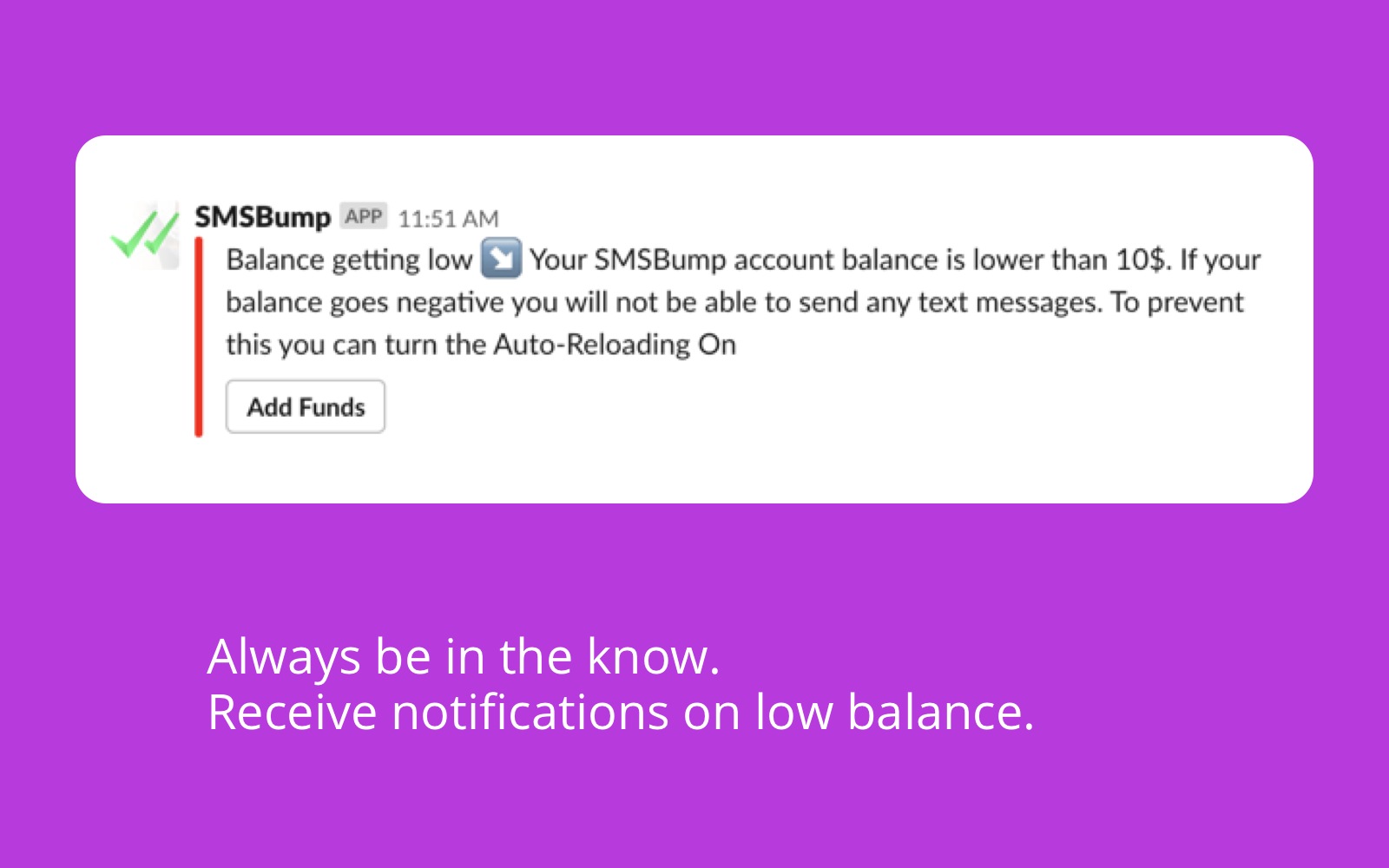 Campaign Notifications: Last but not least we have the campaign notifications where 24 hours after a campaign s sent you get a full overview of how the campaign performed.
​
We recommend using all 3 options.

Still, if at a point you believe they have overwhelmed your support or management team you can always switch some of them off.

Your Personal Slack Channel
Creating a slack channel and receiving your first notification test message.
So, what we do is click on Send Test Notification.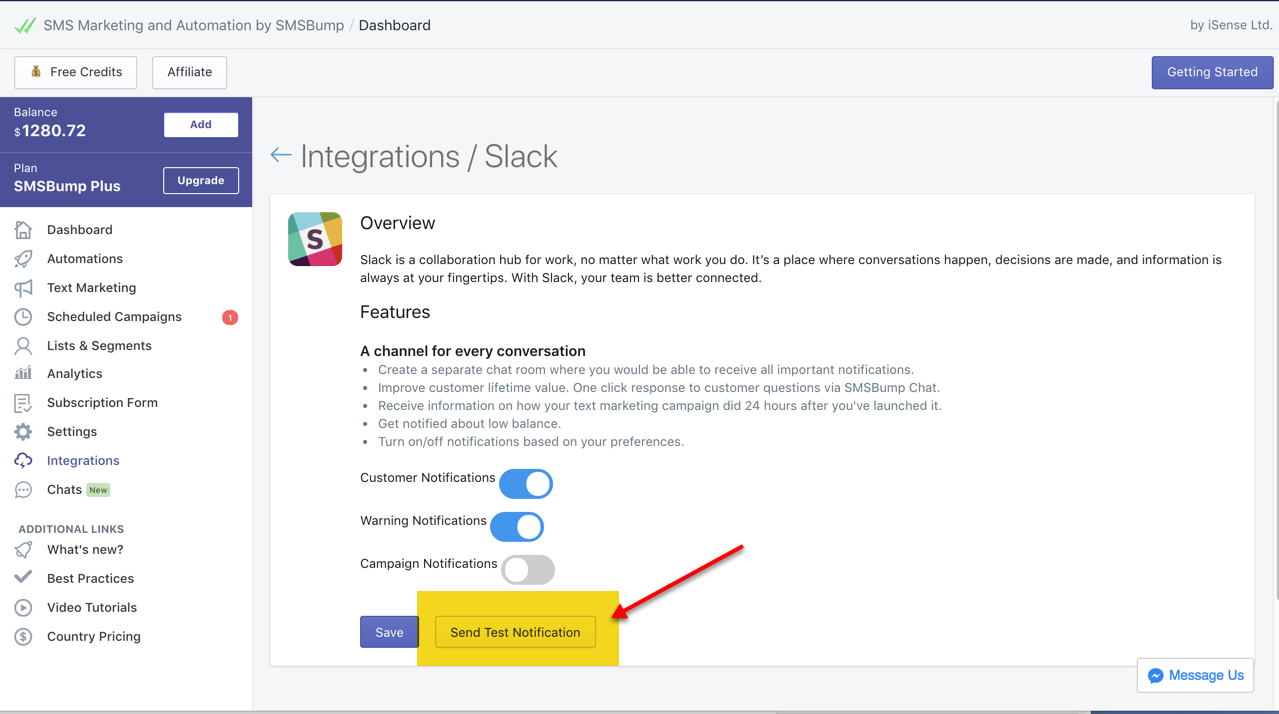 When you click the Test Notification button, you will get a confirmation that your test message has been sent in your new Slack channel.
You will need to be the admin of the slack channel in order to set that up.
Here is the message you will be getting upon success.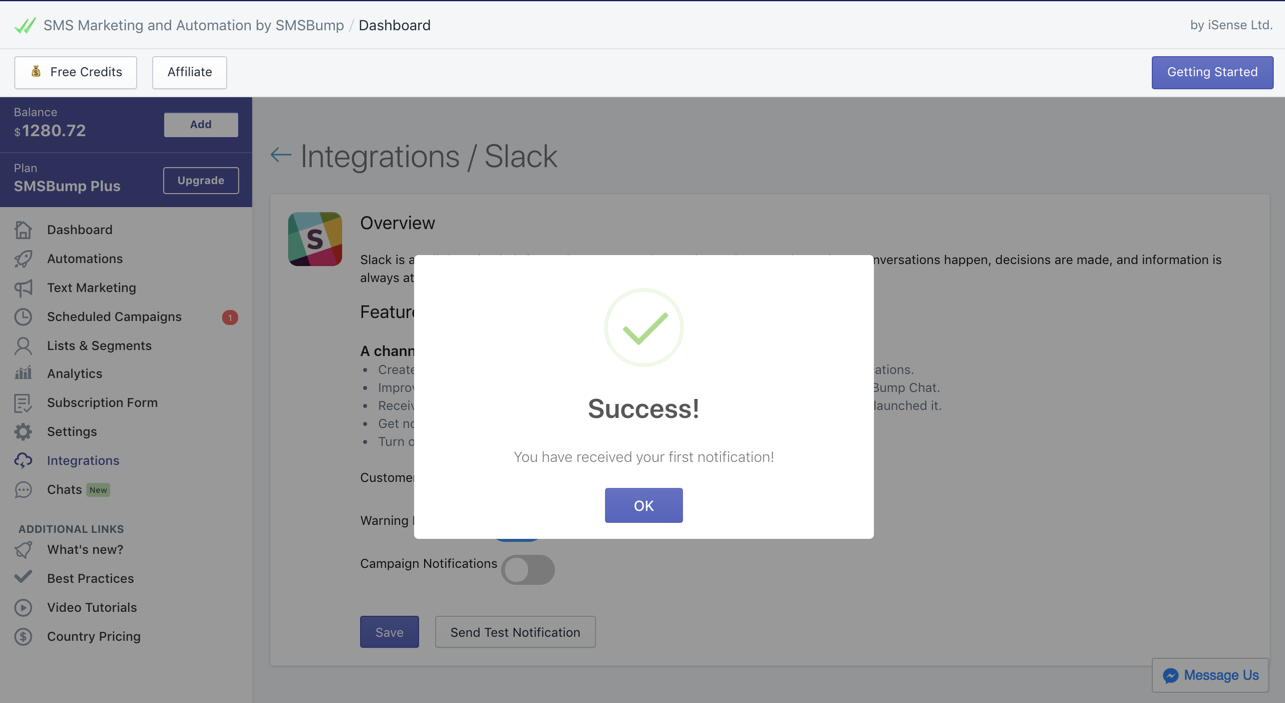 Once done, click OK.
Your Slack channel will be called SMS Notifications and here is how your initial text notification will look like: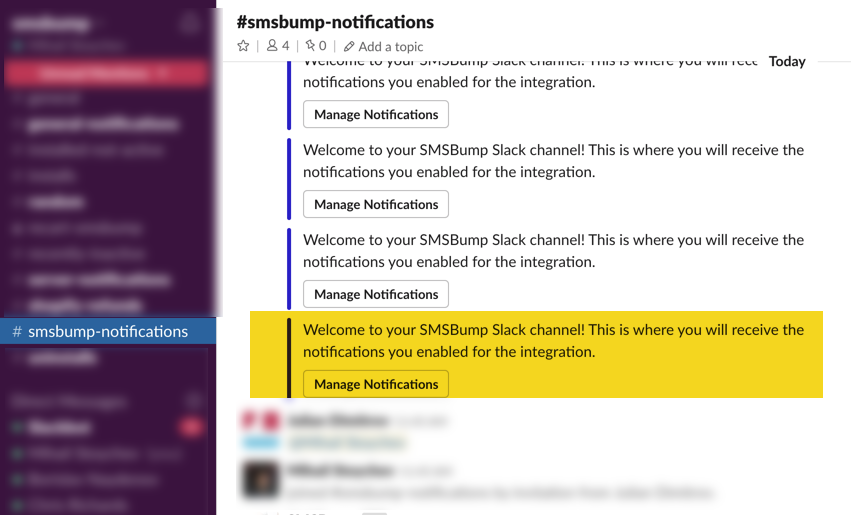 Once you've created the channel you can add your colleagues to it. You can do this by clicking on the info bar at the top right.
Following go to Members and click on Invite new.
Note: Only the person who authorized the app will be able to add new members.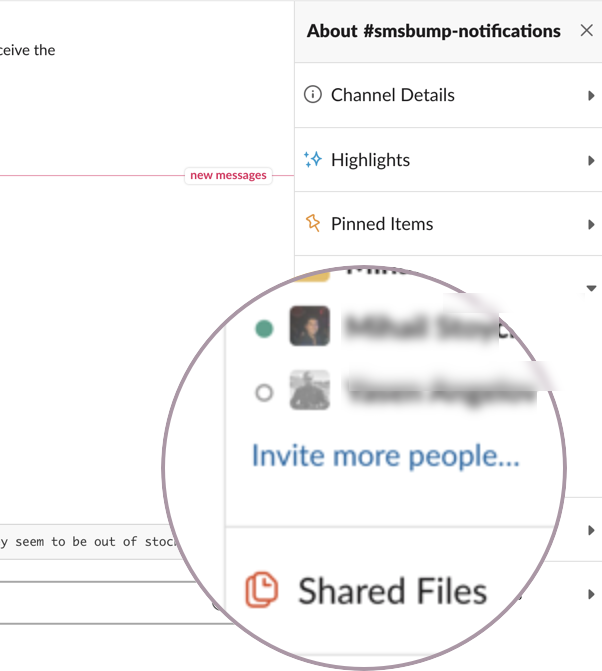 Don't slack around
Stay in touch with important SMSBump updates and notifications. Your Slack channel will keep you aware of valuable app information so you can react fast and receive data without even logging into SMSBump.
To make use of our integrations you need to be on SMSBump or SMSBump Plus plans. *

Start growing today
Sign up today and join 90,000+ eCommerce businesses making it big with Yotpo SMSBump