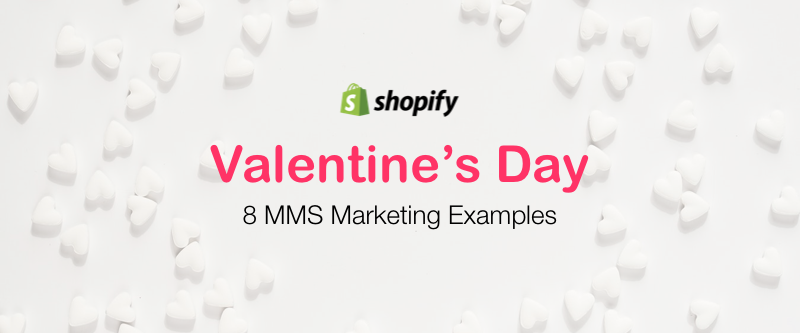 8 Girlfriend Approved Valentine's Day MMS Marketing Examples for Shopify
This Valentine's Day, we have a surprise for you!
You now have a new way to charm your customers by making your text messages a lot more… visual.


(Graphic credits go to Andrea Hock)

SMSBump launches SMS images & GIFs for Shopify!
You are now able to add attachments to your SMS marketing campaigns and automations and use images and GIFs to turn your text messages into MMS:
Click "Attach image or GIF"
Upload your file
Enter your message and hit Send​
You have the freedom of using up to 1600 characters in a single message with the MMS messages.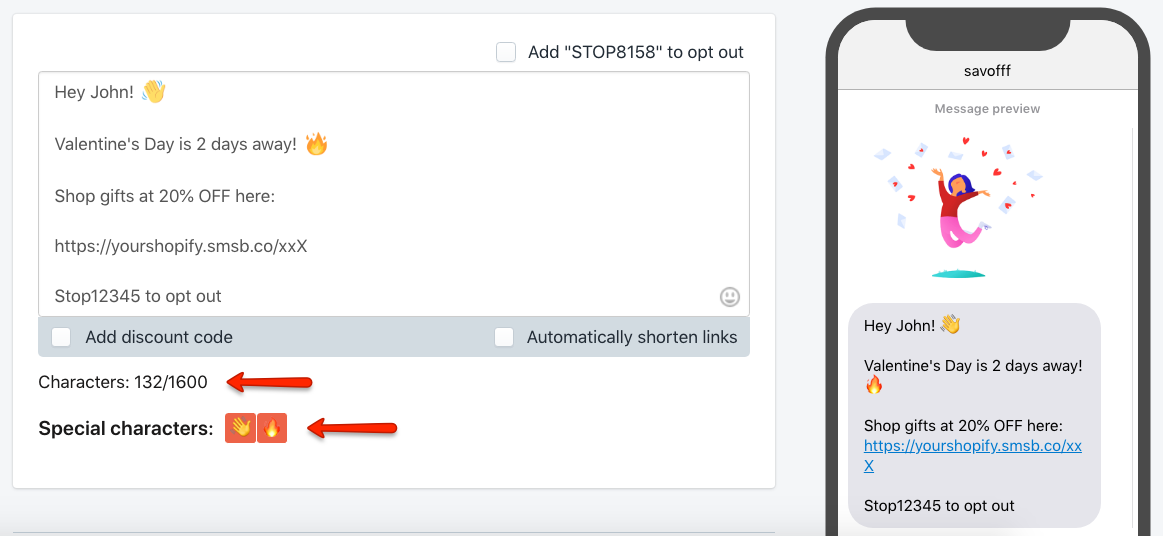 Use all the emojis and special characters you want without the chance to exceed the 1600 character limit!


​In this post, we'll help you build the hype leading up to one of the big spending days of the year - Valentine's Day.
Amount the average consumer spends on Valentine's Day - $130.21

Average annual Valentine's Day spending - $18,500,000,000

We thought there's no better way to show you this brand new major upgrade than to showcase it in action!
Let's use the new MMS to show you how you can make your SMS campaigns & automations much more powerful and effective for conversion.
You'll get some MMS templates to adopt and modify for texting special deals and offers to your subscribers with a graphic element.
Find out what makes your Valentine's Day offers so awesome and use an image or a GIF to showcase them even better.

Before you start, ask yourself something…

What's the best case scenario for shoppers on Valentine's Day?

Having the right gift for the right person. Give them ideas!

Having the gift without being late. Remind them on time!

Having the best time they can. Complete steps 1 and 2!

Well, the best case scenario for your Shopify store can be to help them do just that.

The right gift for the right person
Personalization is the name of the game here. Learn how to target customers based on their product interests and send Valentine's Day messages personalized to their own preference.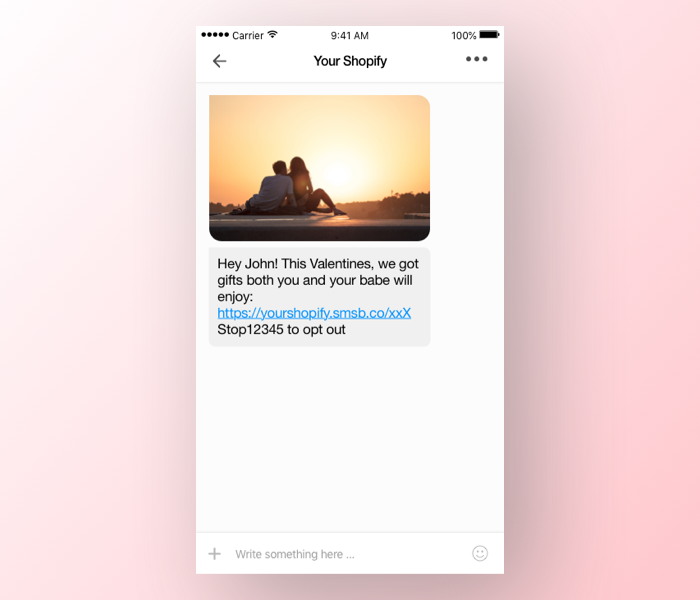 ​
---

Be more than a business, be the source of inspiration they can count on to get the right gift ideas that will get their date fired up.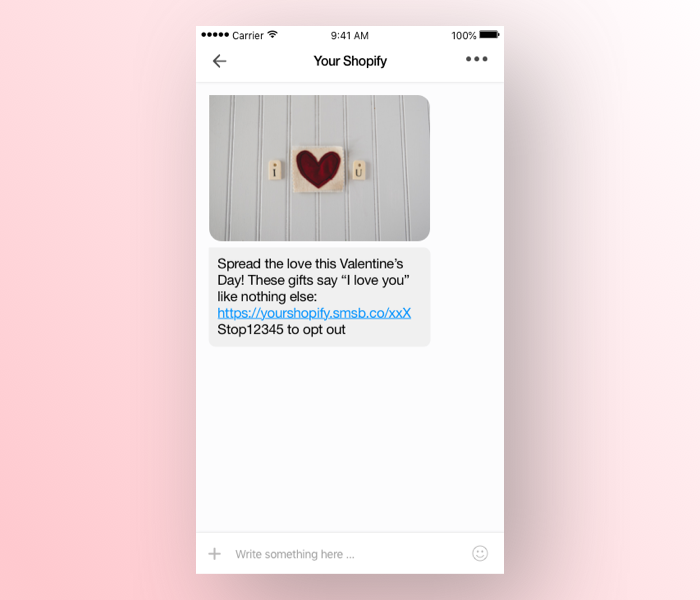 ---

Use images and GIFs to showcase your products and spark more curiosity in customers to find out what your Valentine's Day gift ideas are.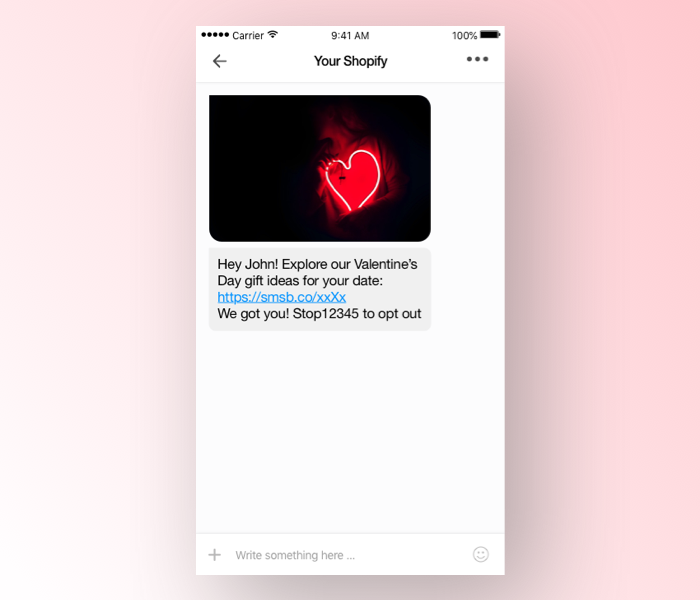 ---

Show you intend to help first and sell second. A bit more conversation-oriented message content often sparks much more emotion and action.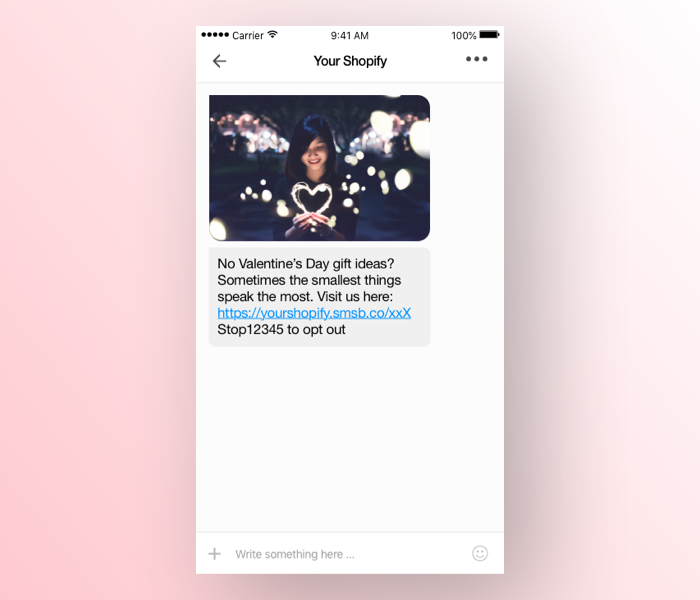 ---
Promote with timing in mind
Send out your SMS notifications and campaigns in time so customers can shop your sale before it's too late.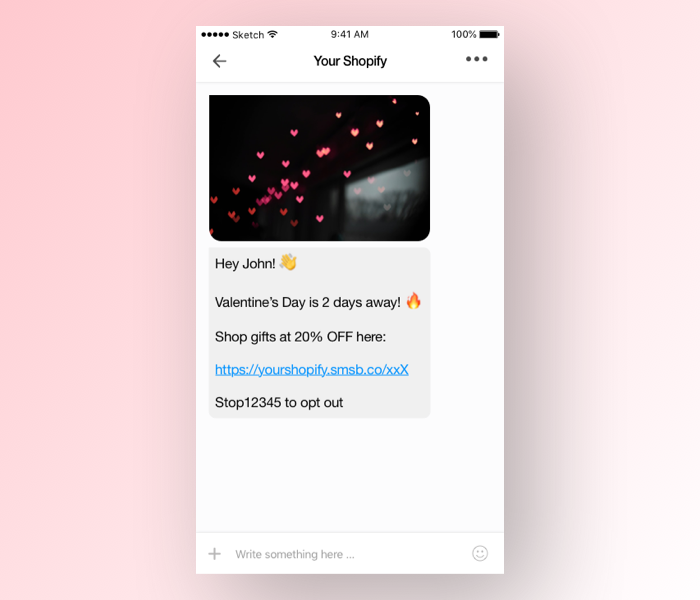 ---

Remind the last minute shoppers that your deals are still on and quantities are running low. They don't want to disappoint their valentines, do they?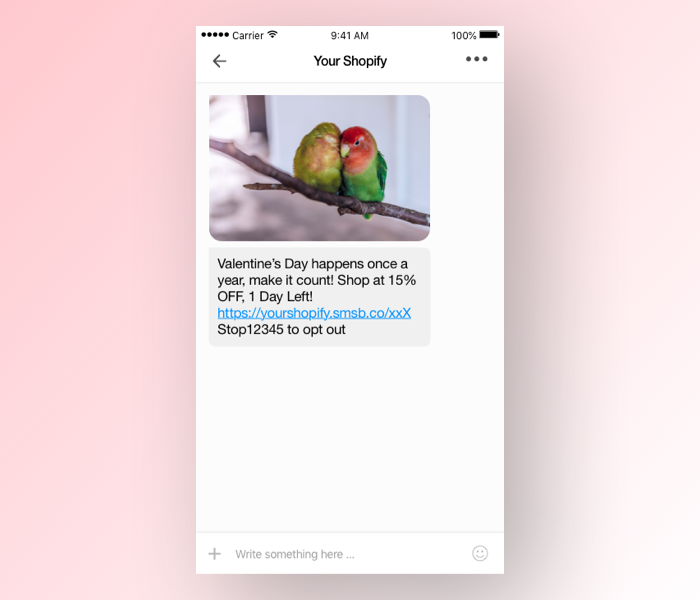 ---

Show them you're still there for them and remind them they can still finish their order. Show customers that your store is there to make their holidays memorable.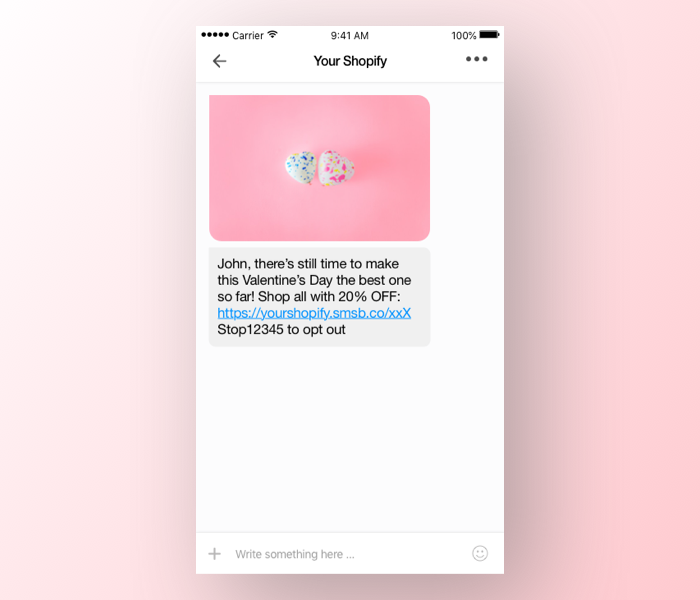 ---
Your customers are the special ones
Valentine's Day is for the people who matter the most in your life. For your business, this means your customers. Show them they matter by sending them a free gift?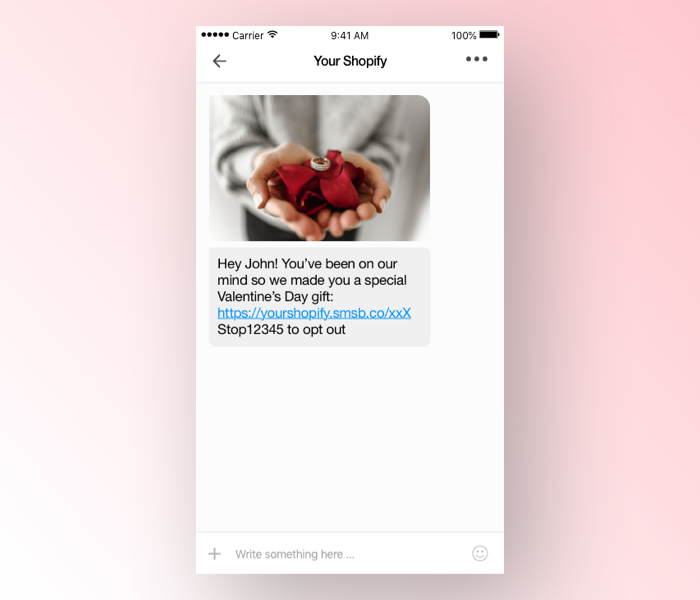 ​

Happy Valentine's Day!
We can't wait to hear what you think about the new MMS feature in SMSBump and how it works for your first marketing campaign. Let us know in the comments!
---


Mihail Savov
Mihail Savov is the content marketing manager at SMSBump. He aims to help you make the most of the SMS marketing strategy for your E-Commerce store with detailed guides, tutorials, and text message marketing tips.
Start growing today
Sign up today and join 80 000+ eCommerce businesses making it big with SMSBump