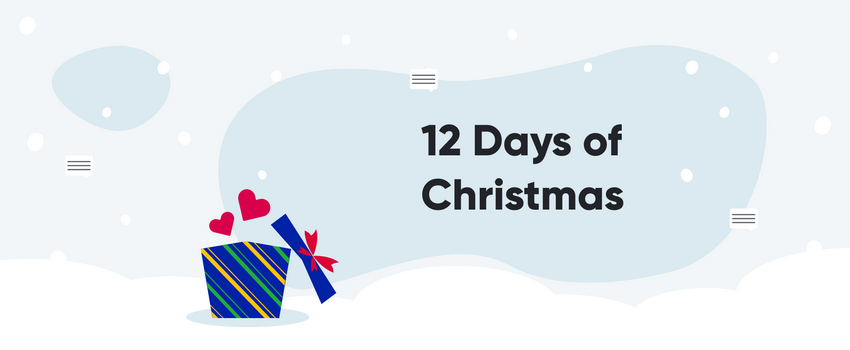 12 Days of Christmas, 12 Expert Tips
Hello everyone,
As we are a few days away from leaving 2020 for good, we decided to give you some last-minute ideas on how to make the most out of your marketing strategies - for the holidays and beyond.
We have compiled a list of valuable tips from industry experts that will help you increase traffic and engagement, boost conversion, generate more sales, and turn one-time holiday shoppers into year-round loyal customers.
Use some of these ideas for your next marketing campaign and make sure you won't miss out on some amazing opportunities, even after the seasonal cheer is well behind us.
Get yourselves ready for the merriest of Christmasses and learn how to achieve great results with...
SMSBump
We will open up the box of Christmas sweets with a special treat from us.
Now, more than ever, people want to spend some quality time with their families. So it is really important to prepare your marketing well in advance.
Viktoria Philbrick, Head of Content at SMSBump, is here to give you a good head start:
Set your SMS marketing on autopilot. With SMSBump you can easily automate customer communication and send personalized messages to make sure no sales will slip through your fingers around the holidays. Use the time before Christmas to activate some of our powerful flows. You'll be able to recover more sales with our holiday-inspired browse abandonment and abandoned cart reminders, as well as boost your customer lifetime value with our interactive upsell and winback flows.
PRO Tip: Whatever you choose, make sure you pack your messages with holiday treats like some sweet discounts, engaging visuals and a catchy copy that will bring in the holiday spirit.

Checkout X
Next, we will focus on the last touchpoint of your customers shopping journey. Why? Well, because it just might be one of the most important, too.
Save each checkout and convert every holiday sale with these top tips from Rus, founder and CEO of Checkout X.
Have clear delivery information. Christmas shopping can be manic, last-minute and even when planned, there may be shipment issues and freight delays. You need to make sure people feel safe knowing when their purchase will arrive, preferably on time. This is valid for any retail holiday, all year long, so it should be on your to-do list.
Abandoned cart automation solutions are a must-have. With SMS or email, explain that people need to finish their order, so that they can get their items on time. Last-minute orders can be delayed due to delivery issues, especially now with the pandemic.
PRO Tip: Use shipping rate names and the "Аbout" section of Checkout X to emphasize expected time of order arrival.

A fast and mobile-friendly checkout app for Shopify stores, Checkout X has built-in features to increase order conversion rates.
Debutify
Every store needs a solid theme with conversion-optimized design that also integrates with all the essential Shopify eComm tech solutions.
Ricky Hayes is the co-founder of Debutify and his tips will guarantee your store's higher conversion rates.
Add promo banners to your store's homepage and a promo top bar. They may seem obvious to you, but not to your visitors. Making sure your promotions are clearly visible will help to increase conversions.
Add a 10-20% storewide discount. Especially around Christmas, people are already in a shopping state of mind, so they only need a small nudge from you. Adding an extra sweet discount will help you not only get some new customers, but also have them return to your store, again and again.
PRO Tip: Use any of the Debutify built-in features, such as the Sticky Add to Cart, to see an additional improvement in conversion rates.

A Shopify store theme trusted by leading eCommerce entrepreneurs, Debutify has built-in features and tools specifically designed to increase conversions.
Pushowl
Push messages are an essential addition to email and newsletters, that work very well on desktop and mobile devices.
Felix is the Head of Partnerships at Pushowl and he explains the importance and benefits of using push notifications during the festive season.
Use push notifications to test different strategies. Around all big holidays, email usage is extremely high and there is no benefit in landing in people's junk folders. You can use push notification as an inexpensive and direct way to reach your audience on their devices and test different discount offers and campaigns.
Segment the audience for your push notifications. While you are testing promotions and campaigns, use this opportunity to segment the audiences too - whether they landed on your site by mobile or desktop device, if they are returning customers or first-time visitors, and any other variable that might be beneficial for a test.
PRO Tip: Use Pushowl's Shipping Alerts to keep your customers updated about the status of their orders during busy periods.

Pushowl is a push notification platform for Shopify stores, with advanced features including user segmentation, personalization, message automations and more.
Yotpo Reviews
Around the holidays people are shopping a lot more than usual and brands are competing to get their offers seen.
Olivia is the Product Marketing Manager at Yotpo and she explains how you can make the most out of the holiday sales frenzy by focusing more attention on collecting reviews.
Send post-purchase Review requests via SMS. Brands that send SMS review requests see a 66% higher submission rate than those that use just email. Use this sales-intensive period in combination with the high open rates of SMS to get more reviews for your site, products and services, and secure some future purchases thanks to the power of social proof.
Double-down on your Reviews conversion rates by giving an additional discount. Not only will you benefit from a higher number of submissions, but around 70% of shoppers are more likely to convert when there is some additional incentive.
PRO Tip: Connect your Yotpo Reviews program with Yotpo Loyalty and you can reward loyalty points for review submissions. You'll increase customer retention and build on your loyalty program.

With Yotpo Reviews you can collect high-quality product and site reviews, photos & videos to build on your store's social proof and enhance your website's SEO.
Justuno
This year was like no other, so you may need to come up with some out-of-the-box ideas and make certain tweaks and accommodations in your promotional strategy this season.
With many years of experience with holiday campaigns and on-site conversion Rob, Director of Solutions at Justuno, has the insights to help you tackle the change.
Go with the essentials. Consumers' spending budgets this year were severely affected. Consider what essential goods and services you can prioritize your promotions around during this time to meet shopper demands.
Focus on converting return visitors and return customers' segments. Return visitors and customers are on your site for a reason. Their intent to buy is higher. Consider what led them to come back? What was their last purchase? Was it an item back in stock that they wanted? Think of strategies and products that entice those customers.
PRO Tip: Use Justuno's intelligent Audience Segmentation feature to deliver personalized and relevant content to your returning customers or other key website audiences.

Justuno is one of the most advanced onsite promotion suites, with a host of features to create, optimize and convert website visitors.
Blend Commerce
It is getting increasingly difficult to capture the attention of shoppers. With this year's eCommerce boom and current high-street retail situation the competition between stores is stronger than ever.
Adam is the CEO of Blend Commerce and his main tip for us this holiday season is to make better use of our customer data, to improve our marketing efforts and results.
Use your customer data to not only better segment your audiences, but also to give them more effective, personalized offers.
Gather even more data with a quiz or a survey. Around this time of year people are ready to start something new - a hobby, fitness regime, diet change. Use this to gather or update your customers' information through a holiday survey or an on-site quiz.
PRO Tip: Add a discount coupon for those customers who complete your holiday quiz or survey. You will get higher engagement rates, and therefore generate more holiday sales.
Blend Commerce is a full-stack Shopify agency that helps store owners to design, develop and grow a high-converting website.
ReConvert
So far we covered a lot of ideas for actions you can take proactively at the upper stages of the sales funnel. But what about post-purchase strategies this holiday season?
Ruth, the Co-founder of ReConvert has built a high-converting app with that in mind, and her advice is straightforward, don't underestimate the purchase and post-purchase steps of your sales funnel.
Optimize your Thank-you page for upselling. You can use a pop-up with a timer or a product recommendation to target your customers at the Checkout or Thank-you page, before they have even left your store.
Offer a discount post-purchase. Double-down, offer a higher, special and unique discount to customers after they purchase, for their next purchase.
PRO Tip: Use the post-purchase Thank-you page to collect customers' birthdays with a birthday gift incentive. You will enrich your audience information and potentially increase your customer's loyalty.

ReConvert is a Thank-you page upselling and cross-selling app that includes a number of features designed to increase post-purchase conversion rates.
Recart
We covered plenty of email and SMS strategies so far, but there is one more communication channel that deserves some extra attention this holiday season - Facebook.
As the Head of Content at the Messenger marketing app Recart, Ben is the perfect guide for using this channel for your festive marketing.
Start with a warm welcome. Greet visitors "at the door" with a welcome pop-up. No special input is needed, you can just ask them to subscribe to Facebook messages by a single tap.
If they don't make a purchase right away, follow-up with a second message. You can offer a special discount code to secure that valuable first order.
PRO Tip: Mix different channels to build a fuller customer profile. You can use a Recart messenger bot to collect the phone numbers and email addresses of your website visitors and then choose the most appropriate marketing channel for each, be it Messenger, SMS, or email.

Recart is a Facebook Messenger bot marketing app with features that include abandoned cart automations, shipping notifications, product recommendations and other one-off campaigns.
Gorgias
No one knows what the future holds, but one thing is for sure: offering a high quality customer support should continue to be #1 on your lists of priorities, if you want your brand to thrive.
Chris Lavoie, Technology Partner Manager from Gorgias, gives valuable advice on how to increase the lifetime value of each of your customers, minimize churns and in short - how to keep you customers happy.
Automation is key. Brands that use the most popular features by Gorgias are able to automate up to 30% of all requests and inquiries from their customers.
Use every opportunity to sell. Providing excellent customer experience is also a great way to turn a support related issue into a sales opportunity. Mention your latest product collection, offer a small incentive and use Gorgias Analytics tools to track all the revenue you'll be able to generate from your CS desk.
Pro Tip: Use the super powerful "Where is my order" Gorgias feature. With the help of some IF statements and few key variables it creates a ticket bringing all this information together and sending a personalized response to the customer, containing all the required information - all this without the need of an actual support agent.

Gorgias is an eCommerce helpdesk app that helps businesses provide automated customer service and support solutions.
Ecommerce Tech
And now that we have heard all kinds of super-valuable tips from our tech partners, let's spare a minute and talk about the future of eCommerce.
Derric Heynie, the Chief Ecommerce Technologist of Ecommerce Tech is here to share with us some predictions about the top industry trends in 2021:
Nowadays brands are becoming influencers and influencers themselves are launching their own product lines and becoming brands. Visual storytelling will become a crucial part of on-site experience and it is important for brands to learn how to leverage this to maximize engagement and conversion.
In 2021 you will find dynamic content not only in your SMS and email marketing, but everywhere across your site. Data collection is becoming more and more important. Brands that hop on the AI train to drive their business forward will be the ones to succeed in the years to come.
The major shift towards online shopping forced brands to turn to survival mode and quickly adapt. In the near future we`ll see businesses invest heavily into creating omnichannel experiences for their customers.

Ecommerce Tech is a platform and meeting place, where eComm professionals can discover, read about and connect with the right apps and tools for their online store.
It's Us Again
And here is our last tip - coming directly to you from Dimitar Toshkov - Growth Expert at SMSBump:
Use every opportunity to connect. Integrate your eCommerce solutions stack to make the most out of each app. All the tools and software solutions we presented in our special holiday series have great features, but they work even better when they are connected.
PRO Tip: Use SMS! Combine the strengths of each of our partner apps with the amazing open and conversion rates that make SMS such a powerful marketing channel.
We really hope you enjoyed our "12 Days of Christmas" video series. We tried to cover the entire sales funnel of your customers' shopping journey, with actionable tips and out-of-the-box strategies that will supercharge your marketing for the holidays and beyond.
Thanks again for the lovely support from our tech partners and friends from Checkout X, Debutify, Pushowl, Yotpo, Justuno, Blend Commerce, ReConvert, Recart, Gorgias and Ecommerce Tech (in order of appearance).
Happy holidays from all of us at SMSBump, have a very merry Christmas and here's to a spectacular 2021!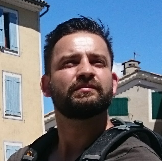 Start growing today
Sign up today and join 90,000+ eCommerce businesses making it big with Yotpo SMSBump