$100k in 100 days with SMS: The Story of Italian Online Store Macelleria Callegari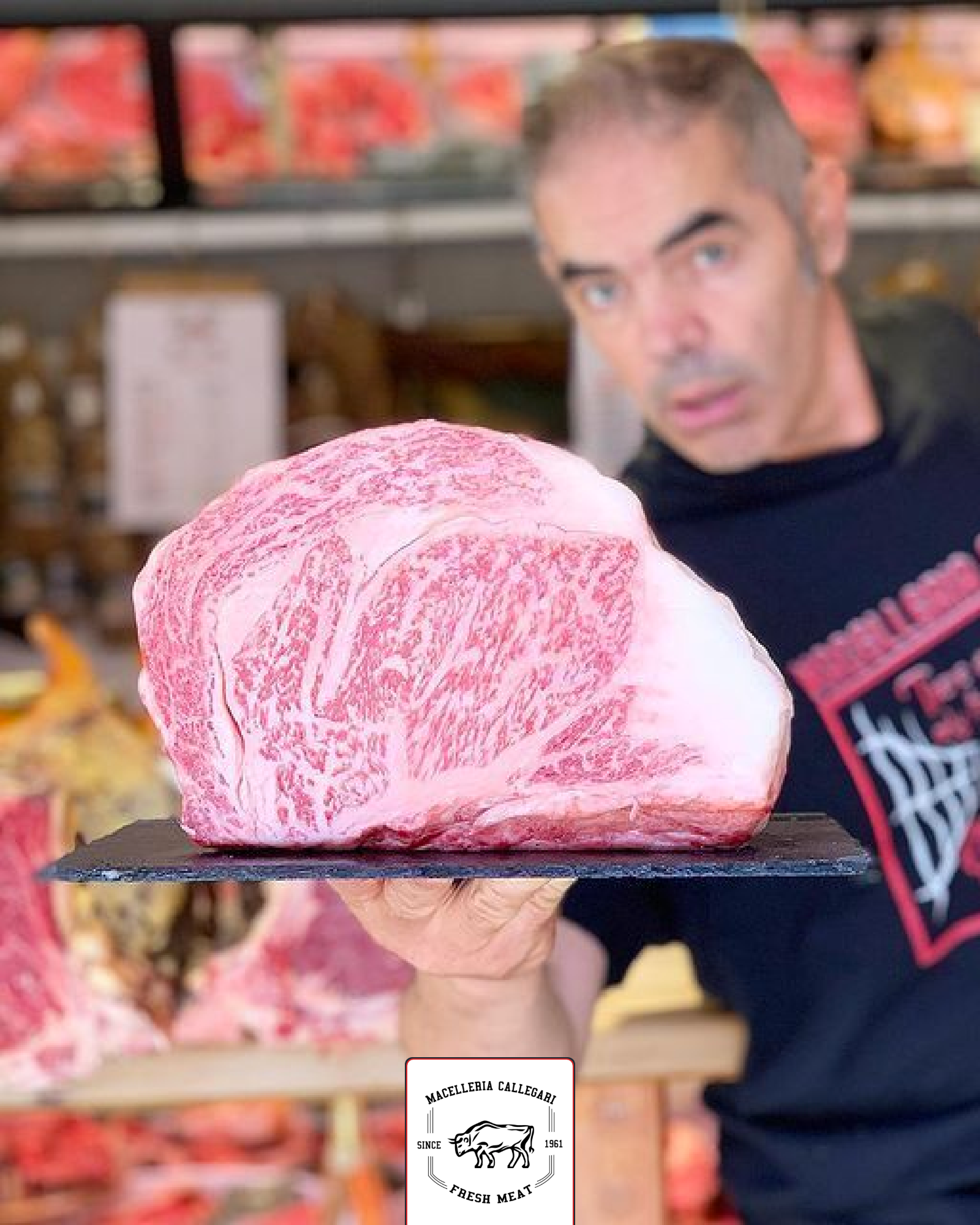 Meet Macelleria Callegari

Say "Ciao" to Macelleria Callegari: a small, family-owned Italian butcher shop that first opened its doors exactly 60 years ago - in 1961.



Source: Macelleria Callegari

Sixty years later, Macelleria Callegari, or "The Butcher", has embraced the new age and now their online store services customers from all over Italy, providing them with first-class cuts of some of the most delicious meats in the world.

The Callegari family best embodies one of the founding pillars of Italian culture: the father-son relationship. The store's long history, which is now at its third generational handover, is a big enough guarantee for the client, who is looking for an efficient service that holds up to the standard of the quality of the product they buy.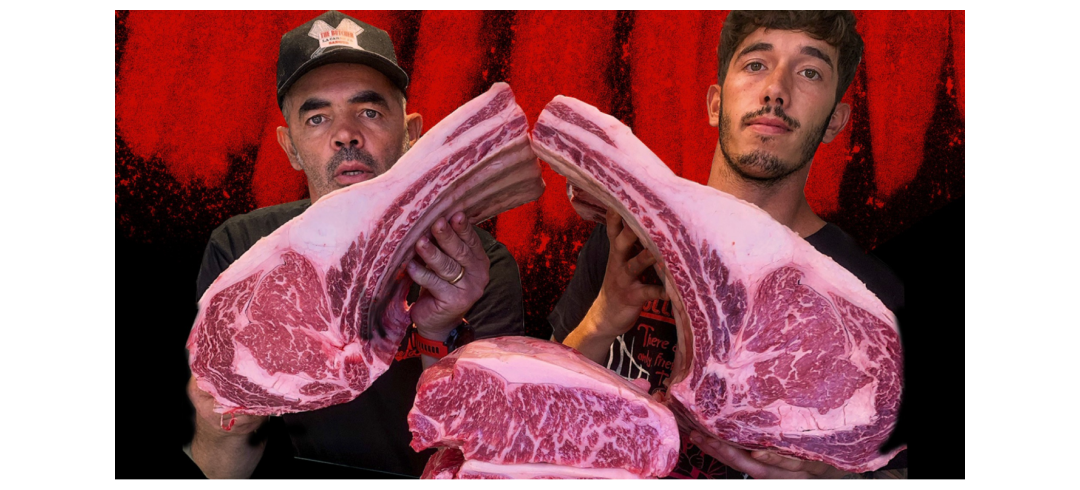 Source: Macelleria Callegari

Just like many other family-owned businesses, though, Macelleria Callegari was also affected by the COVID-19 outbreak in the beginning of 2020. And that was their cue that it was time to do things differently.
Macelleria Callegari during COVID-19

Opposed to looking at this as a challenge, Macelleria Callegari chose to see it as an opportunity. As that final push that drove them to turn their very traditional, family-owned B&M shop into a powerful digital business.

But there was a problem. A core value for the brand is building strong relationships with customers that would carry on for generations.

Selling online, though, while a great opportunity to reach new audiences, could take away the personal connection of a brand and its customers - something that was a complete "no-go" for Macelleria Callegari.

This is when the store owners turned to A-Commerce Agency - an eCommerce growth agency, in an attempt both to popularize and grow their eCommerce business, but to also help translate the company's traditional values into the modern online world.

"Ecommerce doesn't equal losing contact with customers. In fact, it serves as another service that completes the buying experience," says agency founder Alexandru Birleanu.

It was his mission to help the brand maintain the same level of customer engagement, loyalty and personal approach online that they'd otherwise receive in-store.
Macelleria Callegari and Maintaining Loyalty Online

According to Alex, managing an eCommerce store is just like having a physical one, with the only difference being that the former is open 24/7, giving merchants a lot more sales opportunities.

"Selling online is an opportunity, however one needs to have the right tools: customer service, semi-automated communication system (via email or SMS to keep in touch with the customer) and good management of suppliers (i.e. shipping)," he comments.

And besides the right tools, a brand needs to have the right marketing approach - a strategy that is founded on pillars that meet the brand's values and voice. In this case, Macelleria Callegari's marketing strategy online was entirely customer-centric - the way it's been for them since they first opened the store, back in a completely different age and time, when digitalization was still long ways away.

What does customer-centric mean? Such marketing strategy considers two factors: retention rates and customer loyalty (i.e. CLV). This is why a big part of Maceleria Callegari's marketing efforts are related to their Fidelity Program and Referrals.

Every customer that's part of their Loyalty Program can win "ribs" (points) through buying products or sharing content on social media. Twenty Ribs equal €1 discount on future orders, however, the one true opportunity that comes with collecting points is the chance to access "Lifetime discounts" of 5%, 10% and even 20%!

With lifelong experience in managing a B&M shop, Macelleria Callegari learned that the best way to win new customers is word-of-mouth. This was also an opportunity for them to reward their loyal customers for spreading the word. As a result, their Referral Program came to be, where every ambassador would get more "ribs" added to their loyalty accounts for every referral they bring.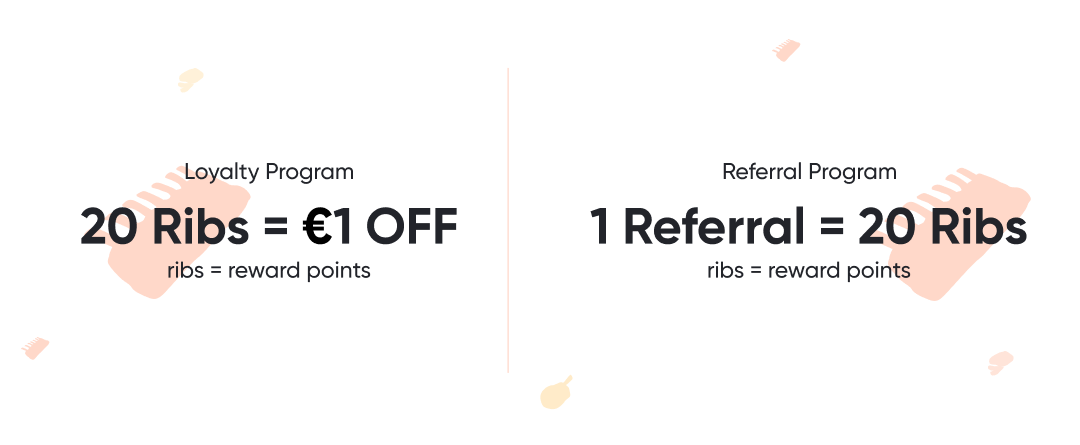 But besides rewarding existing customers for their loyalty, the brand also realizes the importance of reaching them on the channels of their choice and providing the feeling of an one-on-one experience, especially in times when actual, real-life in-store experiences are severely limited.

This is why they decided to adopt SMS marketing and Yotpo SMSBump, being the only full-suite SMS service for Shopify that operates worldwide (i.e. covering Italy), was their go-to platform.


And it's how they managed to generate revenue of $100 000 in just 100 days.

Macelleria Callegari Discovering SMS for Boosting Loyalty

The brand first began using SMS marketing in October of 2020 - during a very busy time, right before Black Friday, but also while stores in Italy were still shut due to the pandemic. Their goal was simple:

Mimic the relationship that exists in a physical store onto the online business.

To Macelleria Callegari, SMS marketing is a way to pamper their customers and to make them part of something bigger, a cause, a family. Being such a personal, direct and intimate channel, SMS gives customers a unique kind of treatment and with the right approach - makes them feel very special. Not to mention, to this day some customers are not used to receiving such personal approach online, which makes SMS an even more valuable asset to any marketing strategy.
More than just an SMS Program: an invite to join a community
Since the store already had a good pool of existing customers and word-of-mouth was taking care of bringing in new ones, inviting people to join their SMS program at checkout seemed like the most logical thing to do.

When customers are prompted to leave their phone number for additional incentives and updates at the very last stage of their journey, chances are they won't hesitate to do so. Moreover, in the case of Macelleria Callegari, we are talking about higher-value customers, with an AOV of over $200, meaning they already know and trust the brand. Therefore, getting them to leave their phone number just as they are about to place an order, would be generally easier. Going forward, those customers (now also subscribers) will most definitely be very receptive to communicating via SMS and potentially - very proactive in taking action.

"Our clients aren't simple clients, they are not at our store by chance. Someone buying from Macelleria Callegari automatically becomes part of a movement. The reason why we're interested in SMS marketing is exactly because we want to offer a premium service only to those who truly deserve it: our most loyal customers," Alex emphasizes.

Additionally, checkout collection is even more prominent around major sales events, when store traffic is significantly higher. In regards to Macelleria Callegari, over half of their total SMS subscribers opted in between Halloween and BFCM, or in the scope of just 20 days.

Besides driving lots of fresh leads though, big sales days also lead to an influx of abandoned orders.

"There's naturally an increase of abandoned carts, especially this year compared to the previous ones. People are cautious about what they're buying and often use their cart as a sort of а wish-list," Alex says.

To tackle this, but also to retain shoppers, the next thing Macelleria Callegari did was to enable an abandoned cart sequence.

"After having installed Yotpo SMSBump, I immediately activated the two predefined flows to test the SMS efficiency in the cart recovery. This test has noticeably passed all my expectations, corroborating my hypothesis and strengthening the relationship with the customers," he adds.

The two notifications engage their customers soon after they left their cart behind and show them just how important they are to the brand, incentivizing them to return and finish their order.


The combination of the wording and timing resulted in ROI of 18x.
18x ROI with abandoned cart reminders that tap on customer's emotions

The first reminder is set out to launch 30 minutes after a customer abandons their order, and it's their most successful automated message by a long shot. The second one launches an hour post abandonment.

According to the brand, part of the success of their reminders, both of which have a CTR of 30%, is that the messages on their own are very simple: they invite the customer to recover their products and not let the cart expire.



First abandoned cart reminder
Notice the special nickname? That's not just a nice touch, a simple salutation - it's a way to show the customer that they belong to a community of like-minded individuals, making them feel closer to the brand.

Furthermore, persuasion, urgency and scarcity boosters, such as the ones they use - "hurry to complete your order, otherwise we will have to empty the cart" and "we've left some juicy items in your cart", have proven to be additional influences that are perceived right away, and convince the customer to return.



Second abandoned cart reminder

"Small tricks like this, within a rapid and efficient SMS communication, allow us to achieve extraordinary results," Alex comments.

While the wording very successfully uses FOMO, neither one of the reminders offers an additional monetary incentive of any kind. Interestingly, though, this doesn't really impact the effectiveness of the messages in recovering carts. And Alexandru explains:

"We're used to sales, but we do believe in product quality and aim at the customer's emotional involvement, putting the product almost in the background compared to the experience itself. Our customers not only buy exceptionally quality products, but they also become supporters of the valorisation of Italian tradition."
Macelleria Callegari's first SMS campaign for an Anti-Black Friday Sale

While the automations were doing their magic in the background, in the foreground it was the time before Black Friday.

After getting some initial traction and sales from the abandoned cart reminders, it was time for The Butcher to maximize revenue for BFCM by launching an SMS promotion in addition to all other marketing initiatives. And this is where it got really interesting.

Following a year characterised by digitalisation, online brands were gearing up for the biggest sales event of the year. However, after the challenging of a year that 2020 was, consumers were being extremely cautious of where they were shopping. Which made it that much harder for smaller brands to compete.

"The bigger brands would have surely had more space since they would have invested more. Being tiny, it would have been a bloodbath for us," Alex admits.

It was time to get creative! Instead of waiting for Black Friday, Macelleria Callegari decided to cut through the noise and launch a pre-Black Friday campaign the weekend before. The fun anti-Black Friday Sale was their way to get ahead of the competition, but also be top of mind for their customers and get them to purchase right away, as opposed to waiting a week for other brands that might make a better and bigger offer.





Least to say - it was a smart decision and the numbers are here to back it up.

With the anti-Black Friday SMS campaign and a modified abandoned cart reminder that would launch not 30, but 10 minutes after abandonment, Macelleria Callegari was able to reach an astonishing $30 000 in just 3 days via SMS.

"SMS held an essential role in generating a sense of urgency and scarcity in the customer. It was an epic "Black Friday" sale!"

And finally - as one of the essentials of Macelleria Callegari's strategy is customer retention and long-term relationship building, the brand hasn't missed to activate a Customer Winback automated message.
Reactivating customers

Winning back customers generally is important for any brand, as it's much more effortless and less costly than reaching out to new ones. For The Butcher in particular, retaining customers and loyalty is also a core value. Therefore, their winback campaign was the only time they'd consider discounting their product in order to re-engage a customer.

As a store operating in the food industry, it made sense for the Callegari family business to try and reactivate shoppers who've only been inactive for 30 days. After all, the products they sell are something customers would buy regularly, as opposed to once a year (such as jewelry, cars and higher-end items like that).

Besides to get customers to come back to the store, Macelleria Callegari is committed to always provide value and uphold its promise for an unfaltering first-class service. So the winback flow served as an information source for all new products they've added and gave suggestions for items that customers might be interested in. Paired with a 5% discount, this was the brand's way to provide value, but also to encourage shoppers to return and give the exciting new additions a try.




Simple as that! Yet effective enough to drive their AOV up from $240 to over $300.
Speaking from Experience: Last SMS Tips

After successfully flipping a traditional B&M store into an online business and retaining loyal customers with a personalized, one-on-one approach, here are the tips that Macelleria Callegari gives to everyone who is just starting with SMS.

Customize every message: in order to make the customer feel special and part of a community

Drive emotions: pry on irrational stimuli, linked to the brand

Time it: not just your retargeting, but your cold targeting as well

Segment audiences: when you accumulate a good number of subscribers, make sure to create customer profiles and segments, and target them individually with your SMS campaigns to obtain sensational results. Don't simply blast your lists!
And finally - have the right partner.

"I strongly advise to take advantage of Yotpo SMSBump with any occasion that comes along the way: it allows you to achieve that 80% of desired results coming from a 20% investment. Or the Pareto Law," Alex advises.

Follow Macelleria Callegari's online experience on Instagram and see what's next on their marketing To-Do list.

Connect with Alex who has the power to take any small store and turn it into an eCommerce "Most Wanted".
Start growing today
Sign up today and join 90,000+ eCommerce businesses making it big with Yotpo SMSBump