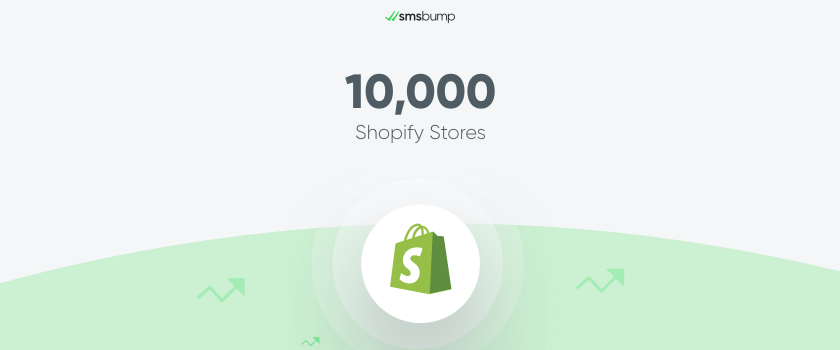 SMSBump Blew Past the First Milestone: 10,000 Shopify Stores!
Mike Stoychev, founder of SMSBump released a big announcement in social media last week. Here are his thoughts and experience on starting SMSBump and growing it to achieve the first huge milestone for the team...
I am happy to share an important milestone. SMSBump reached 10,000 stores 20 months after inception!
I would like to thank our entire awesome team who worked round the clock to make things happen. We wouldn't be here if it wasn't for you.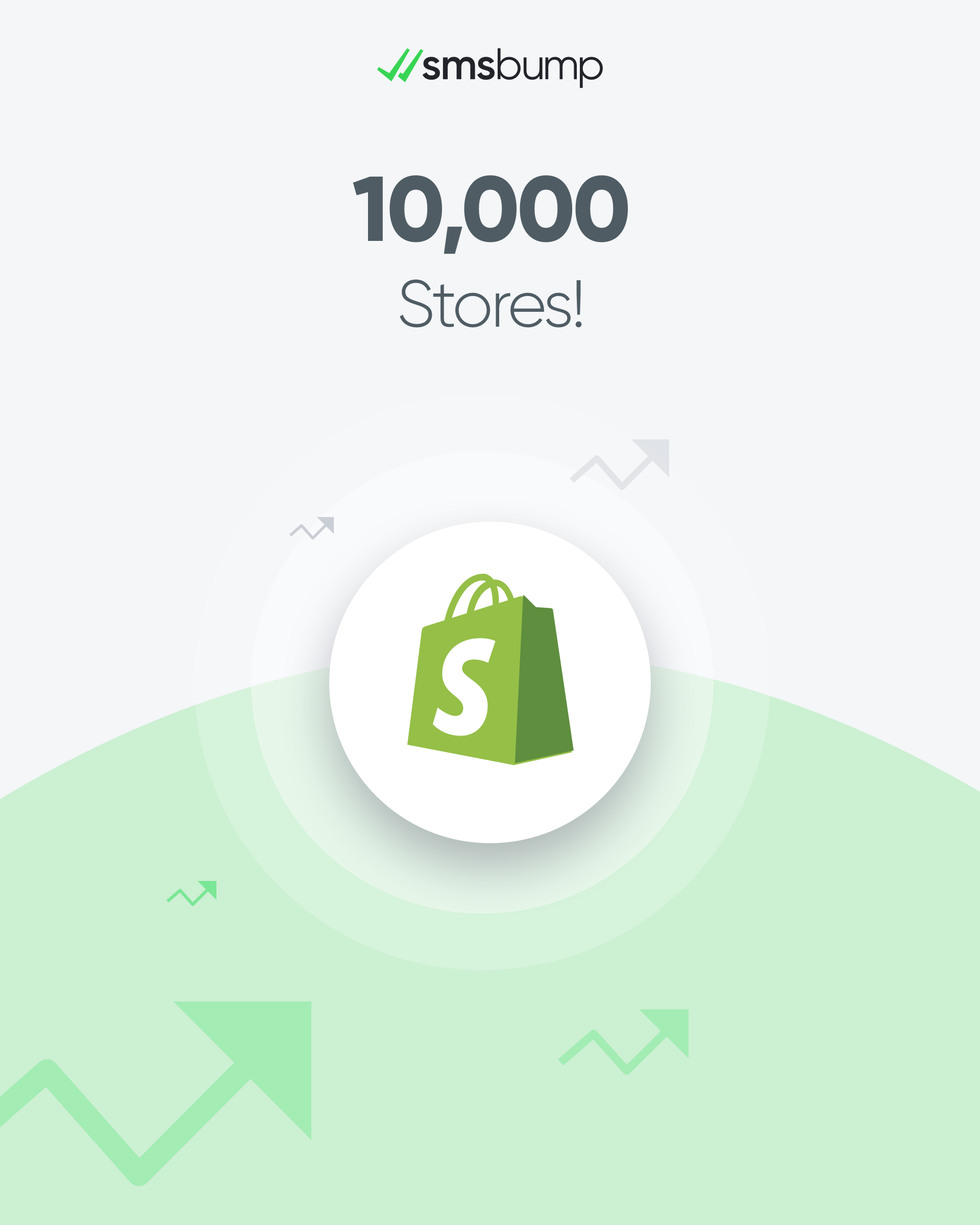 And for everyone starting out or considering launching their app, I have this to share...

1. Work hard and smart.
If you see you lack resources in a certain area get the best talent you can afford and train the hell out of them. Set expectations and KPI and measure their success by it.
What SMSBump does: We use multiple job boards across the globe to get top talent.
"Get the best talent you can afford"
2. Elevate support.
Support is king. No matter how good your product is, if you don't offer top notch support you are just doomed. As a founder I did all support by myself initially which gave me a pretty good understanding on how the whole Shopify ecosystem works.
What SMSBump does: We offer live chat support and email with specific expectations and teams working on both. Expectations for the chat response time and email response times are not the same!
"Support is king"
3. Find your environment.
Speaking of ecosystem, Shopify has one of the best I've witnessed so far, make sure to engage with everyone. Share ideas, share challenges, screw ups, wins. Don't keep knowledge closed.
Help people and they will help you as well. Be open about your wants and needs and don't scheme - good guys always win at the end.
What SMSBump does: We always scout the app store for interesting apps and follow them as they grow. Another inspiration would be the Shopify's community in Slack, LinkedIn, Emails, Conferences, Introductions from other app partners etc.
"Share ideas, challenges, screw ups, wins"
4. Always deliver more than expected.
If you promise something make it happen and bring it earlier or more robust than you promised. If there is a delay make sure to notify the involved people in advance.
Keep track of your promises because they might chase you out. If you are facing an issue be open about it and say when it will be done and how it affects merchants.
What SMSBump does: pretty much all of the above.
"If you're facing an issue, be open about it"
5. Grow naturally and keep your culture.
If you are successful, which I am sure you are or you have the potential to be, don't start hiring a swarm of people all at once just because an investor asked you to. Building good teams takes time, training hence resources.
Make sure to set apart time to talk to each of your team members and ask them if they are happy with the work they are doing, how it can be improved and what you can do better.
What SMSBump does: again, all of the above. One more important thing. Don't be bossy. Just because you found something that doesn't make you smarter than everyone else. Put trust in the people you work with and empower them to become great leaders to carry on your vision.
"Talk to each of your team members"
6. Don't think of competitors as enemies.
There is something chivalrous about this. People always perceive competitors as enemies. They are actually your best friends. They are the reason you exist.
You probably do something better than them if customer chose your product. Have time to honor what they've achieved, learn of their mistakes, see what people switching didn't like in them and learn where you stand in terms of business proposition.
And don't play some stupid undermining games, don't lose your focus on improving your product and giving the best service possible. Everything else is a fad and noise.
P.S. If you are being copied and compared to don't get angry. You are doing a good job. :)
"Competitors are actually your best friends"
7. Last but not least. Have fun.
Don't take yourself too seriously. Play nice to people around you and respect them. Learn from your mistakes and be open to feedback. Remember that without a great team, you can't achieve great stuff!
"Play nice to people and respect them"
Per aspera ad astra. See you at 20,000!
---

You can view the original post in Facebook here.
Install SMSBump in Shopify for free here.

Start growing today
Sign up today and join 90,000+ eCommerce businesses making it big with Yotpo SMSBump