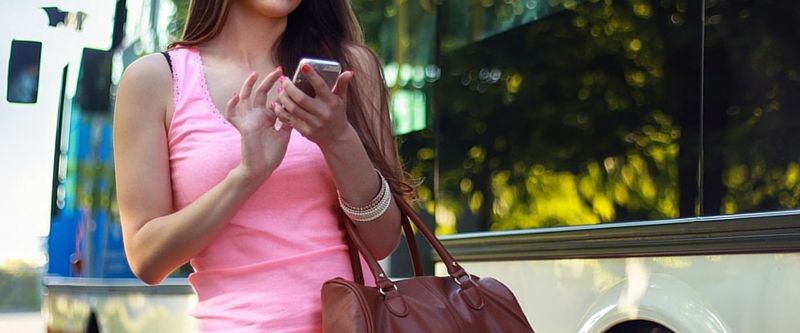 SMS Marketing: Why Texting with Customers Boosts Conversion
Businesses today need to take full advantage of all marketing channels at their disposal. This includes email, PPC campaigns, advertising, social media platforms, etc. Mastering social media can be a turning point for a business. In Twitter, there are about 200 billion tweets per year and Facebook has over 1.591 billion monthly users.
But where does SMS fit in all of these huge numbers? Well, actually… nowhere near.

In fact, it blows them all out of the water with the massive 8.3 trillion text messages sent worldwide. 97% of Americans text at least once per day and there are over 6 billion text messages sent each day in the United States alone.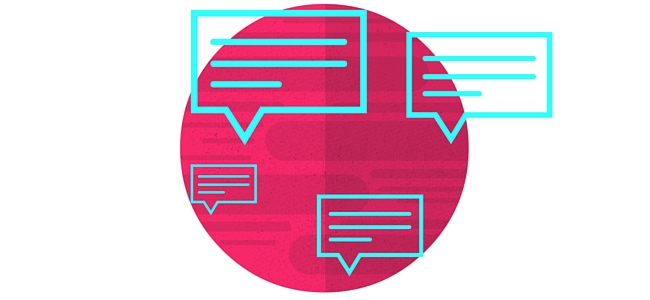 What does that tell you, aside from the world's unhealthy addiction to texting?

It tells that texting is perhaps the most natural current form of nonverbal communication between people. And businesses as well. To put it simpler - talk to people the way they talk to each other.
However, don't let the huge numbers fool you. It's a bad idea to start sending SMS messages to customers and prospects thinking that you can easily become an active part of those trillions of text messages - absolutely not. Like the statistics say - not more than 2 a month.
Let's view an infographic describing actual data related to the simplicity behind SMS messages and how it fits for marketing and business.

SMS Communication is Direct, Personal and Concise
We present SMS marketing as a beneficial channel to increase your sales and conversion, but the way you utilize texting should have a different motive. Just like email marketing should be driven by user experience principles, you must apply the same approach with SMS.

Direct - SMS marketing is used to deliver messages at the fingertips of your customers, with an instant notification that can be viewed with a single tap on the screen. Texting is a sure way to know that a customer or prospect has definitely seen your message in a matter of seconds or minutes.

Personal - People use texting to communicate with friends and family, and as we saw from the infographic, it takes up a major part of their daily activities. This means that you can use texting to establish a more personal connection by ditching the corporate tone.

Concise - Present immediate value in a brief and focused style. This is what dominates SMS marketing and what will be noticed by customers. Texts that stretch the 160 character limit and do not offer clear value end up ignored or deleted.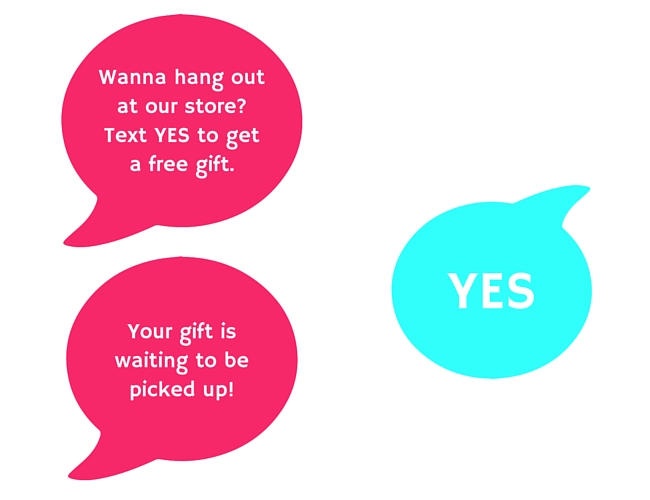 This ultimately leads to a positive user experience because you have engaged customers directly, with a personalized message (based on customer segmentation & target audience research), and a clear value proposition that is both useful and takes seconds to comprehend.
How Does Bulk SMS Work for Business
Transactions - Transactional messages assure customers that their orders have been confirmed and shipped, their payments has been approved, etc. Automated bulk SMS can solve that part by delivering the confirmation in a short text instantly. Your part is done, and the customer is happy knowing the transaction is complete.

Promotions - Bulk messages can also be sent on-demand for promotional and other marketing purposes. Customer retention is a significant challenge for businesses, which makes texting a reliable channel to keep in touch with users by notifying them about events or discounts.

The Holidays are a perfect time for promotions, but sending them via email or shouting out over social media does not always offer sufficient reach and engagement. Those promotions can be sent to your different customer groups that will see them instantly with a better chance of conversion.

Security - When talking about bulk messaging, security is a vital subject. Texting is a private activity, which makes it perfect for sending one-time pin codes or other verification numbers. With the open rate we saw from the statistics, you can be sure that the customer will see the message.
Tips on How to Integrate SMS into Your Marketing Channels
There are a few key components of a successful mobile messaging campaign.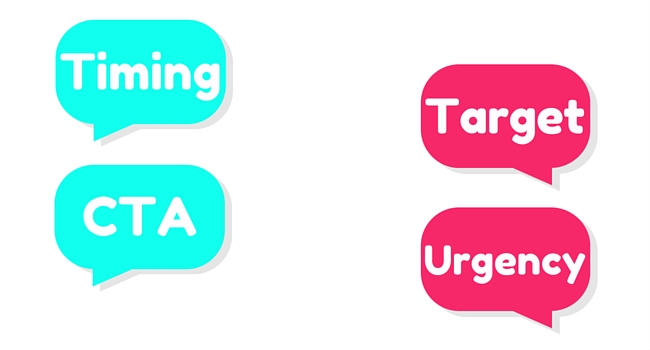 Time it Right
As with everything, timing is key. It's important when you publish in social media or sending emails. However, sending a marketing text at 2 AM has a better chance at aggravating your receiver than a post in their Twitter feed.
Of course, we exaggerate to make a point. We hope nobody is texting promotions at 2 AM. This just emphasizes on how important it is to find the right moment for SMS marketing.
How to do that? By testing.
When a customer makes a purchase, send a text with a related product. Chances are, they will see it instantly, and if you create an irresistible offer - chances are, they will probably take advantage.
Segment Your Audience
Have you heard any of your friends complaining they are bothered by marketing texts that promote something totally out of their areas of interest? When was the last time you heard a person say "I got a text from a business, and it was actually cool"?
Doesn't that sound like something you can take advantage of and stand out from a lazy competition that doesn't do enough customer research and segmentation?
Learn to study your customers and you will find many ways to reach them better than your competition. A well tailored text has the power to make all the difference.
Clear Call-to-Action
Keep it short, keep it simple. We know this advice goes for all marketing channels, but it cannot have a better application in SMS. The fewer words you use - the better.
Start with the value proposition and a clear call-to-action.
50% Discount - Text 555. Get it Before Friday.
Everything else is a distraction. Test. Optimize.

Sense of Urgency
Texts are opened and seen almost instantly. This means that add the urgency that requires the customer to take action immediately can increase the chance of conversion substantially.
Give a limited offer with a great incentive that will leave the customer wanting even more.

Free Ticket Giveaway. CLICK HERE. Bag 'em Now!

Messages with an open-end that do not have a deadline do not tend to perform so well because the customers can ignore them without any serious repercussion. However, a message with a clearly stated limited offer is something that a receiver either reacts to or not without postponing it for later.

Final words
SMS marketing has the potential to get you further than any other social media platform or email campaign. One of the best things about texting is that it has a very low cost for a business and has multiple applications. Like we said in the beginning, all marketing channels must be leveraged. The numbers are in favor of SMS, and so should you.

Start growing today
Sign up today and join 90,000+ eCommerce businesses making it big with Yotpo SMSBump