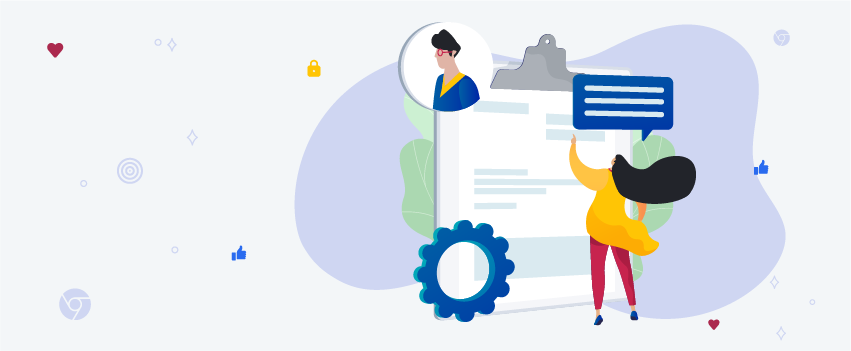 How iOS 14.5 Updates and Google Cookie Changes Affect Your SMS Marketing
If you've been following the marketing headlines in the last few months, chances are you've heard the ongoing chatter about the latest iOS changes and Google's plans for the depreciation of the cookie. And you might be wondering how all this will affect your business and the eCommerce industry.
So, let's dive deeper and see what these changes mean, what effect they'll have on the digital ecosystem and why the future belongs to owned channels. Like SMS.
How Google and Apple Plan to Protect User Privacy
According to a study by Pew Research Center, 72% of people feel that almost all they do online is being tracked by advertisers, technology firms or other companies, and 81% say that the potential risks they face because of data collection surpass the benefits.
This goes to show that people have growing concerns about their online privacy. Considering there is often news about major leaks of consumers' personal information, it became clear for big companies this issue needed to be addressed with a significant change in policies. And the results were quick to follow.
Google's "Depreciation of the cookie"
Google will join Safari and Firefox in blocking third-party cookies in its Chrome web browser. Cookies collect demographic information about users, such as age, gender, product preferences and history of previous searches. This data is used later on to target consumers with ads, tailored to their personal profile. The company announced it will take a phased approach and the changes will take place at some point in 2022.
According to David Temkin,Director of Product Management, Ads Privacy and Trust in Google, "people shouldn't have to accept being tracked across the web in order to get the benefits of relevant advertising. And advertisers don't need to track individual consumers across the web to get the performance benefits of digital advertising."
Google is working on adding "a new set of technical solutions for various things cookies are currently used for." These new technologies will help advertisers target specific demographic groups at a "crowd" level, without the need of zooming in on specific people and violating their privacy.
Probably the most important difference will be that the tracking of data will become less intrusive, while advertisers will still get the information they need, just on a less personal level.
Apple's iOS 14.5 changes
A few months back Apple announced important policy changes, aimed to achieve a more "user-centric data privacy approach, rather than an advertiser-centric one", by imposing stricter limitations on targeted ads and data sharing for app users.
Their new framework - Apple AppTrackingTransparency (ATT) will no longer set iOS users to share their personal data by default. Quite the opposite - the upcoming iOS 14.5, iPadOS 14.5, and tvOS 14.5 updates will ask users to opt-in to data sharing and activity tracking. Every app will have to specifically ask for consent to share IDFA (Identifier for Advertisers) with third parties. This new framework will affect all iOS apps, including Facebook and Instagram.
Why is this change so important? It basically means that for the first time people will have the option to refuse data sharing. And data sharing is a necessary condition for ad targeting, which is a crucial part of how marketers and advertisers all across the globe do their job on a daily basis.
While it may seem like a positive change when it comes to user privacy, there are a lot of negative comments coming from the ad industry. The new reality of the digital ecosystem will radically shift the way ad tracking and privacy work on the web.
How These Changes Will Affect Brands
As the growing concerns about online privacy and signals for breaches and misuse of personal data started to draw more and more criticism from online users and governments worldwide, Apple and Google decided to initiate changes and take on a more customer-centric approach. They are trying to find ways to protect the anonymity of their users, while still doing their best to deliver results for advertisers. But will these new policies have the desired effect?
Digital marketers have been relying on cookies to track users and target their ads to the right audience. Without this data, they wouldn't be able to offer personalized content and wouldn't know how to measure the performance of their campaigns as precisely as they do now.
First-party data will become the holy grail of marketing. Brands will have to invest more time and effort into creating new platforms and structures to collect precious customer data. Businesses will offer more value in exchange of data. Large publishers will start urging website visitors to sign-in to get access to content.
The upcoming changes will have a solid impact on the entire advertising industry and more specifically - on Facebook, Instagram and Google ads. If iOS users opt out of data sharing, Facebook would stop tracking triggered events on websites, such as page views, initiate checkout, add to cart, etc. Advertisers won't be able to effectively deliver ads, measure and report conversions, attribute app installs or predict and optimize costs. The changes in policies will limit brands in their ability to analyze their ad and campaign results. Over time this might lead to a decrease in advertisement performance and an increase in costs.
Since increasing ad spending will no longer guarantee better performance, brands will need to invest more in the relationships with their existing customers, creating deeper connections within their own community.
As a brand you'll need to double down on ensuring you maximize every engagement with your customers to turn it into a sale, and try to meet shoppers where they are - on a lot of channels. But in order to be more independent, focus on those channels that don't rely heavily on third party-data and own their connection with customers.
Why SMS is a Must-Have Channel of Communication
As advertising on Facebook and Instagram is taking a hit, having a direct and personalized channel as SMS to communicate with your customers will move from convenience to a necessity.
Did you know that customers are 209% more likely to respond to text messages and engage in conversations with brands than any other marketing channel? Combine this with the astounding open rate of 98% and you'll see what makes SMS so powerful and effective - its main strength is the direct customer communication and the fact that it is super accessible. And yet less than 40% of the brands have adopted SMS to communicate with their customers...
Here are the top 4 reasons why SMS is a must-have retargeting channel.
1. With SMS Marketing you own your audience
SMS is an owned media channel therefore, it doesn't rely on third-party data and owns the connection with customers. Brands that invest some time and effort into building their own list of text marketing subscribers will never have to depend on third parties for their remarketing and sales campaigns.
Building a solid SMS audience is easy when you have the right tools. With the help of our wide range of advanced subscriber collection methods you can meet customers at every step of their shopping experience and quickly grow a list of people who want to receive text marketing updates from you.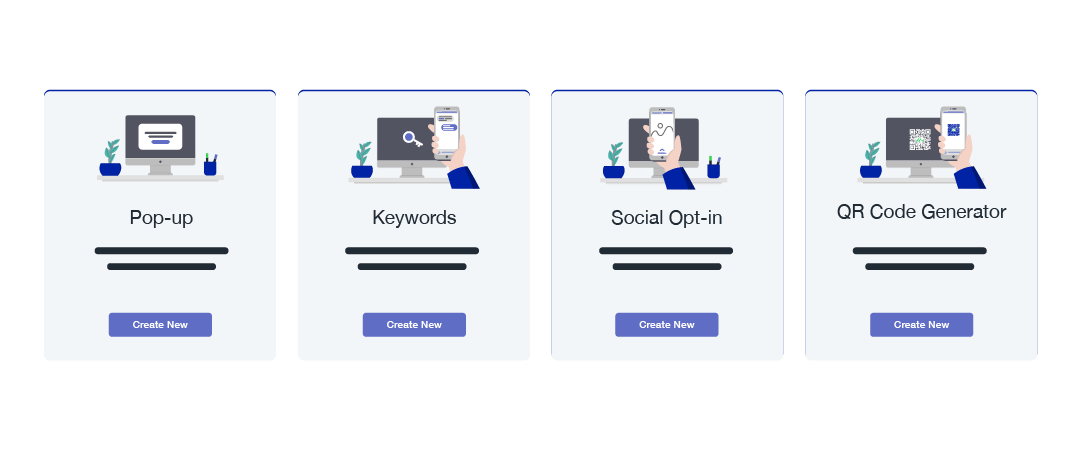 As SMS marketing is consent - based, our tools are fully built for compliance and allow for a seamless set up and integration. Once a customer agrees to opt-in, their phone number goes directly to your SMSBump database. Then, you can contact this customer with a special discount, a sneak peek into your new collection, to make a special announcement or invite them to a new store opening.
With SMS it is simple: these are your contacts and you get to choose when and how to use them. Unless customers decide to opt out from your text marketing updates, you can continue to contact them with your offers and updates. By growing a solid and loyal customer base you actually invest in your brand and business in the long run.
2. With SMS Marketing you enjoy all the benefits of first-party data
With the latest privacy-related changes by Google and Apple, marketers started to realize they need to invest in first-party data as a way to adapt and move forward. As opposed to third-party data that is shared between many different companies and platforms, first-party data is something that you own and collect with the explicit consent of your audience.
SMSBump is built on first-party cookies. With our advanced tools all your customers data is stored and available for you to use, at the exact moment you need it. As an addition, we sync our data with additional sources, such as Shopify and Yotpo - to provide you with the full picture.
For example: while having a 1:1 chat with your customers, you have their full customer profile at your disposal, providing you with all the necessary information, such as name, address, number of orders, total amount spent at your store etc.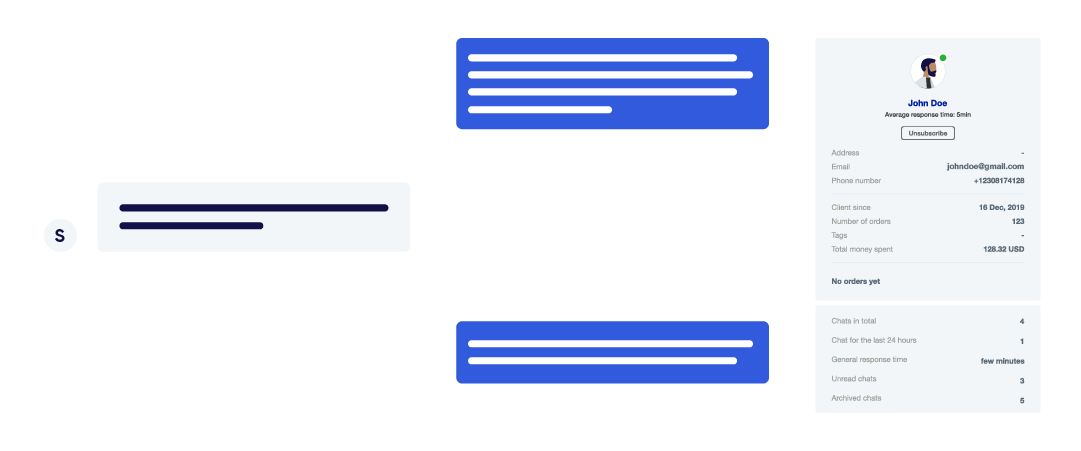 Furthermore, we provide you with a great deal of aggregated data, such as: top purchased products, top 10 paying customers and more - to help you make informed decisions and achieve better results.
Nowadays first-party data is considered to be a luxury commodity. Many companies and agencies will need to make a quick shift and find a way to work with available data, instead of relying on third parties. Luckily, this doesn't apply to SMS marketers and brands using text marketing as a vital part of their online strategy.
3. With SMS Marketing you leverage deep level segmentation to boost conversions
With the new changes paid retargeting channels will become much less effective in terms of personalization and reaching out to potential customers, based on certain individual traits.
For many marketers this is a step back to mass targeting, which we all know is not well accepted by customers. In fact, 80% of them are more likely to make a purchase from a brand that provides personalized experiences, according to Forbes. SMS helps businesses achieve really high levels of personalization, at limited costs.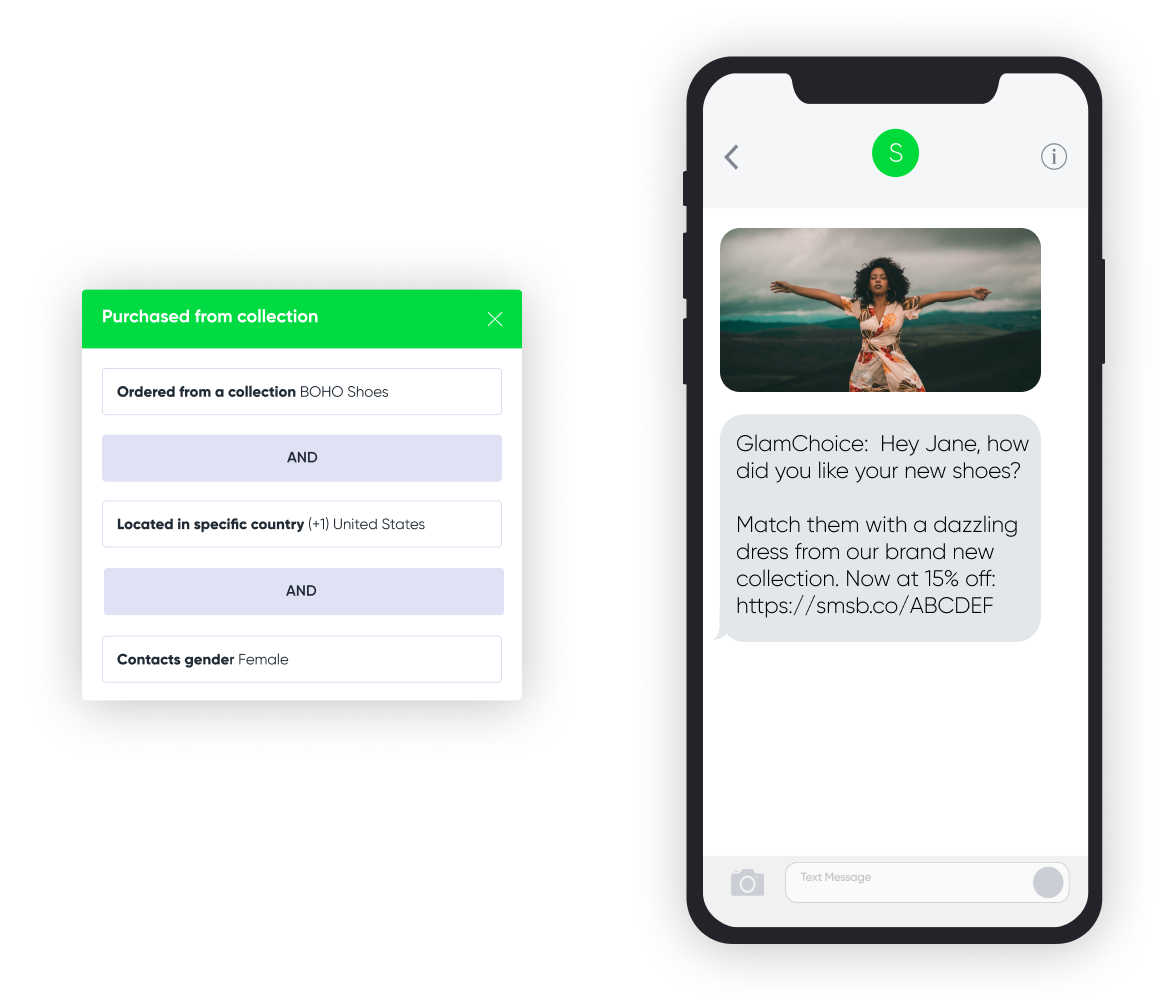 In a cookie-less world, brands need to use channels that allow them a deep level of segmentation to ensure that their customers feel they are getting personalized experiences. Adding SMS to your overall marketing strategy will help you engage with your customers on a more direct and intimate level.
4. With SMS Marketing you enjoy stability and profitability, at predictable costs
By having your own channel of communication with your customers, you can rest assured your business and marketing strategies won't depend on anyone else, but yourself. You won't be affected by other platforms and their plans for the uncertain future.
For example, the iOS 14.5 update and the Cookie deprecation policies will have little to no effect on merchants who use SMSBump to engage with their customers.
Another thing you'll never have to worry about is а fluctuation in prices. Your text marketing expenses depend on the size of your audience and the frequency of your SMS campaigns. With SMSBump you pay per message and the price is stable. It doesn't depend on traffic, so no matter if you are sending a message on Black Friday, Christmas, or on a regular Tuesday, you will always pay the same amount, which means that your budget is 100% predictable.
Instead of spending thousands of dollars each month on advertisement on other channels and platforms, an investment in SMS marketing is an investment in your business.
Final Thoughts
The latest major changes announced by Google and Apple only reiterate once again that we are shifting to an opt-in world and consumer trust and privacy should move to the front lines of every marketing strategy.
SMSBump helps brands build strong customer relationships, based on trust, loyalty and consent. We are constantly working on providing the most powerful and efficient tools to help you achieve your marketing goals and sustainable business growth.
Mariya Arabadzhieva Todorova
Start growing today
Sign up today and join 90,000+ eCommerce businesses making it big with Yotpo SMSBump