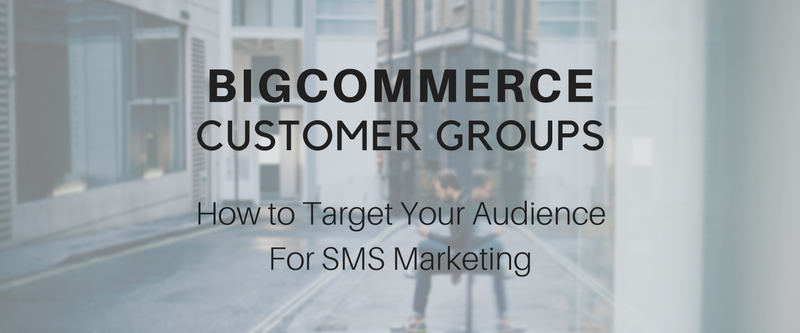 SMS Marketing in Bigcommerce - How to Target Your Audience with Customer Groups
After you have installed SMSBump in your Bigcommerce store, find the Bulk Messaging tab in the app settings. You will see three fields - From, To and Message.
The field that we will be explaining in this tutorial is the second one - To. This field lets you select who will be the recipient or recipients of your message.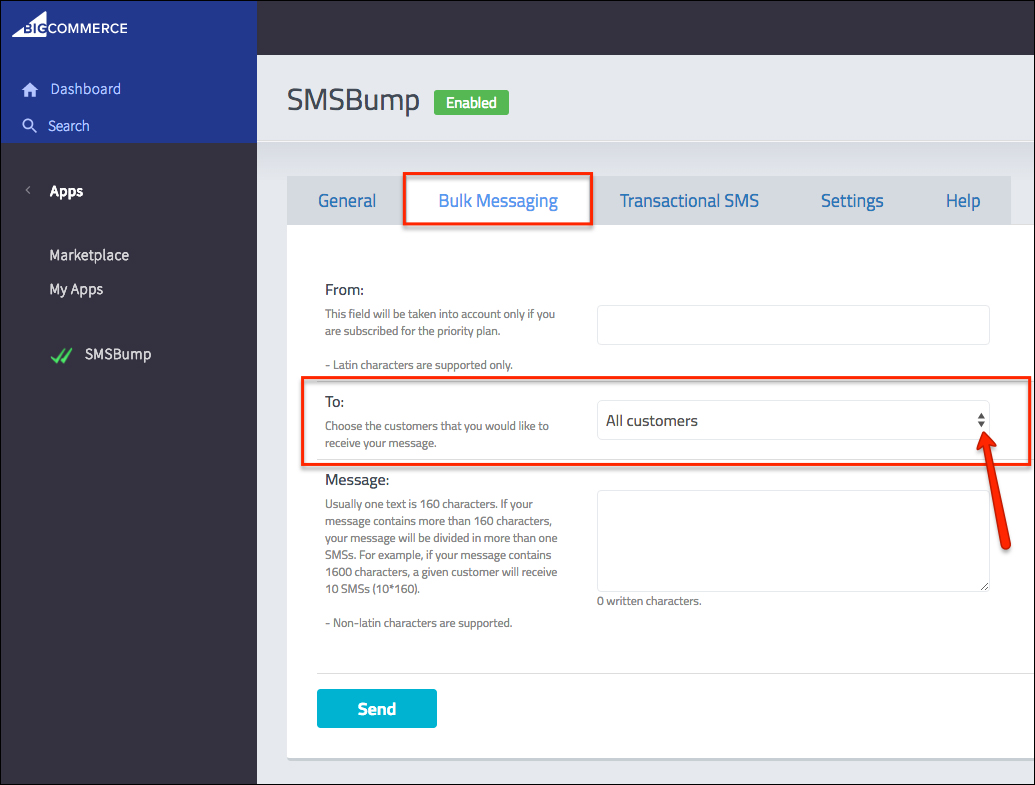 The drop down menu lets you select the customers that you would like to receive your message. You have four options:
All customers
Selecting this option will send your message to all of the numbers you have in your customer list.
Specific customers
This lets you select specific customer names that you want to receive your message.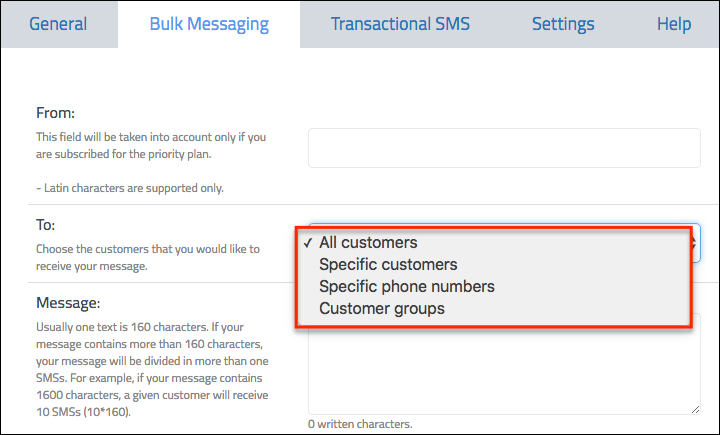 Selecting Specific customers will open two additional fields.
The first one lets you type the customer name. Start typing and if the customer exists in your store their name will appear automatically.
The field below is where all the specific customers you select will be placed.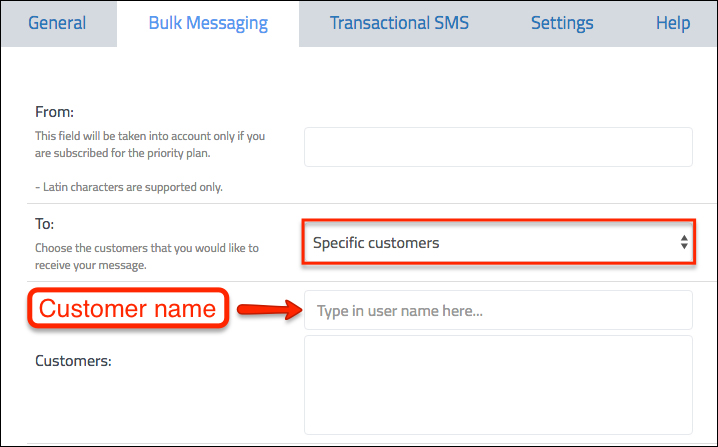 Specific phone numbers
An option that allows you to send your message to specific phone numbers from specific countries.
Note: Remember to only type the phone number without the country code. It's added automatically when you select the country.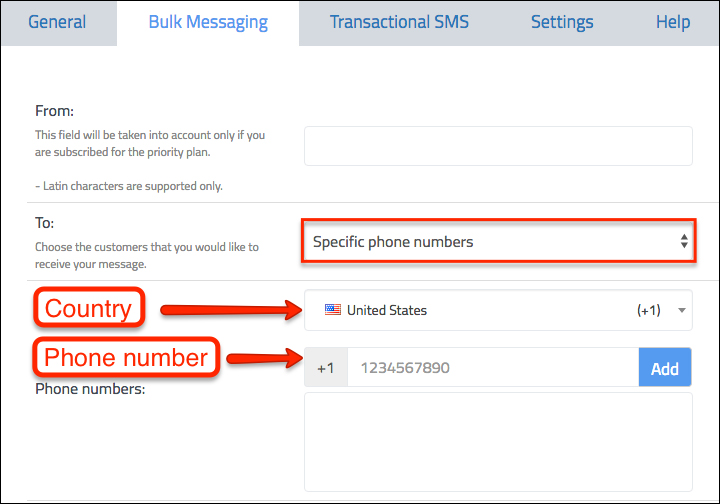 Customer groups
The final option lets you select which customer groups you want to receive your messages.
Note: To use customer groups, you need to create them first. For our example, we have created a few customer groups so you can have a better understanding of what you can do with SMSBump.

The option for Customer groups lets you send more targeted messages and SMS marketing campaigns to the exact customers they are designed for.
What does that mean? Targeting means that the message sent to the recipient is as relevant as possible to their needs, taste, expectations and preferences.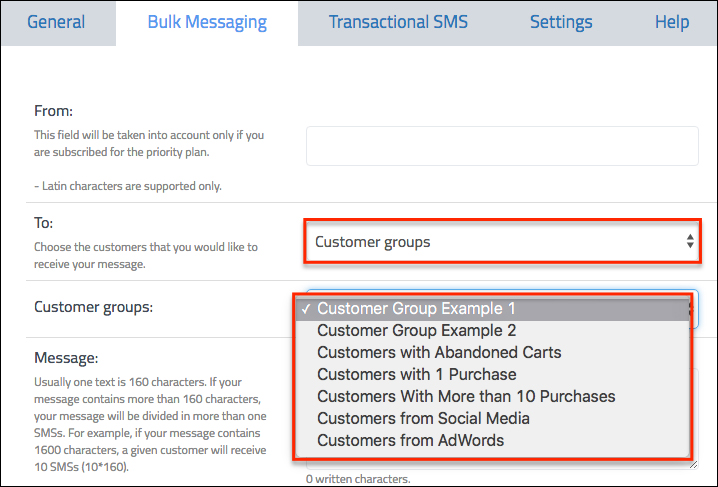 Summary
So basically, this is how you can use SMSBump to improve the targeting for your SMS marketing campaigns. You now know how to use the customer groups and the options for specific customers and numbers. Let us know if you need any further information in the comments below!

Start growing today
Sign up today and join 90,000+ eCommerce businesses making it big with Yotpo SMSBump