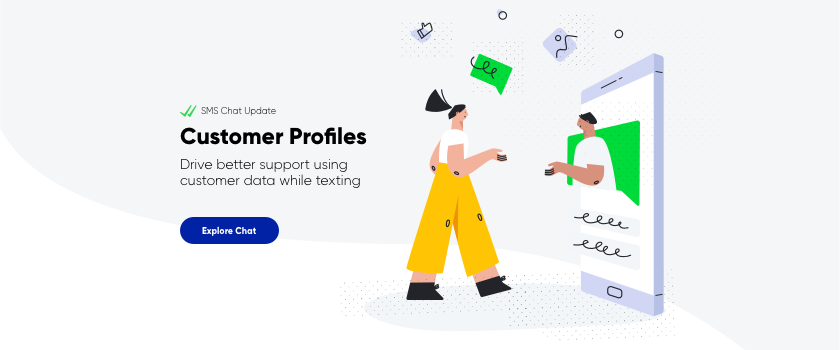 New: Enhance Support with Customer Profiles in Your SMS Chat
There's no single rule or formula to satisfy each customer. Everyone wants something different and each customer has specific needs. As fast as it can be to provide support using text messaging, you might find yourself in situations where you lack the necessary information to control the conversation.
I'm talking about important personal information that can help you reach the most productive outcome of the conversation for both you and your customer. The SMS Chat in itself delivers a big impact for the rising expectations of online shoppers. Now it's time to add something new that gives Shopify merchants more power in resolving support requests.
You need to know who you're talking to if you want to have a productive conversation with a customer. This is what we wanted to address with the new SMS Chat update.
Introducing the brand new Customer Profiles in your SMSBump Chats!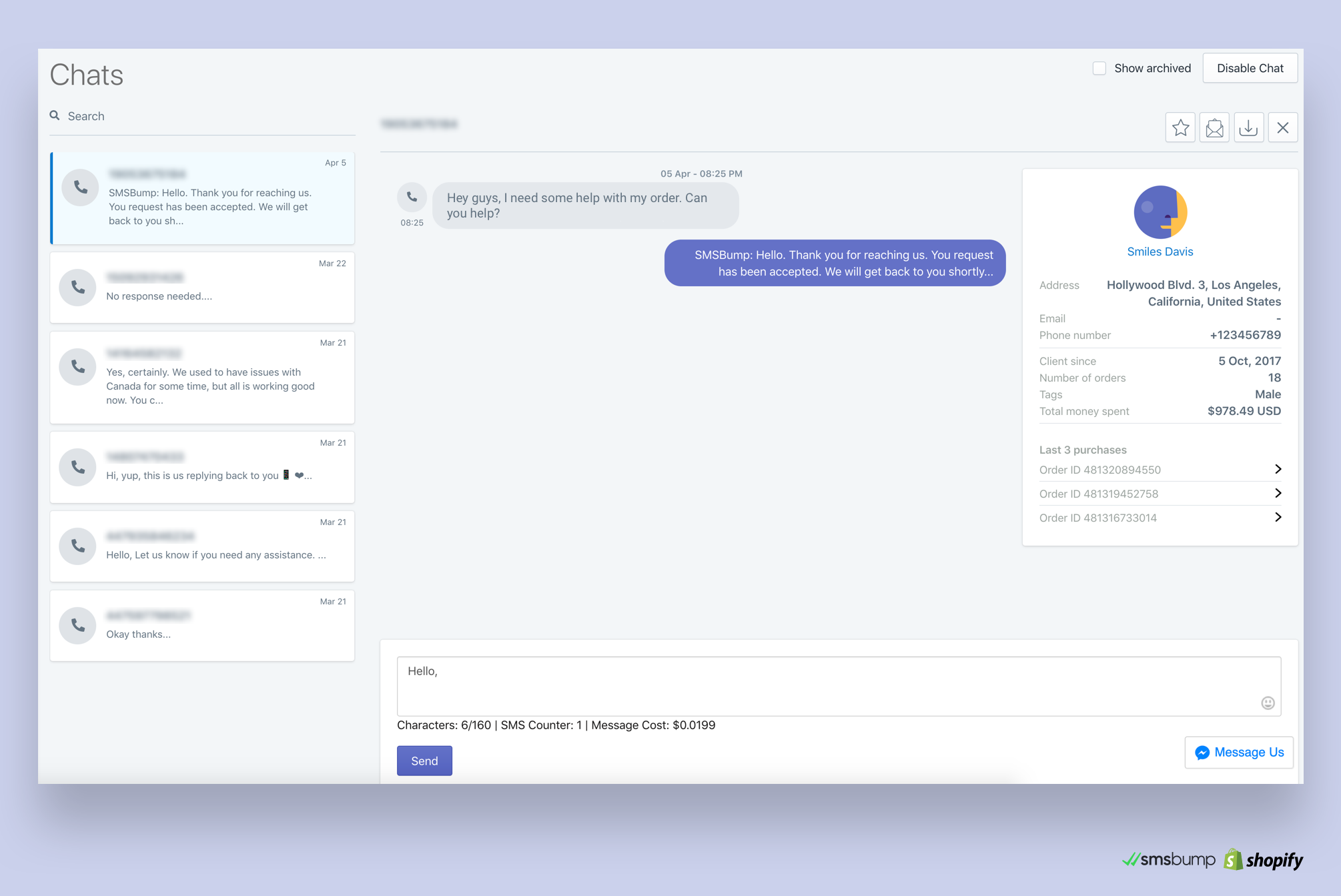 This is how you'll improve decision making while being a hero with your customer support and make the most out of the SMS conversations through SMSBump.
What's the key to incredible support? Data and speed!
There are 6 main sections of personal information in your new Customer Profile in the SMS Chats. They help you get to know who you're texting with and how to steer the conversation.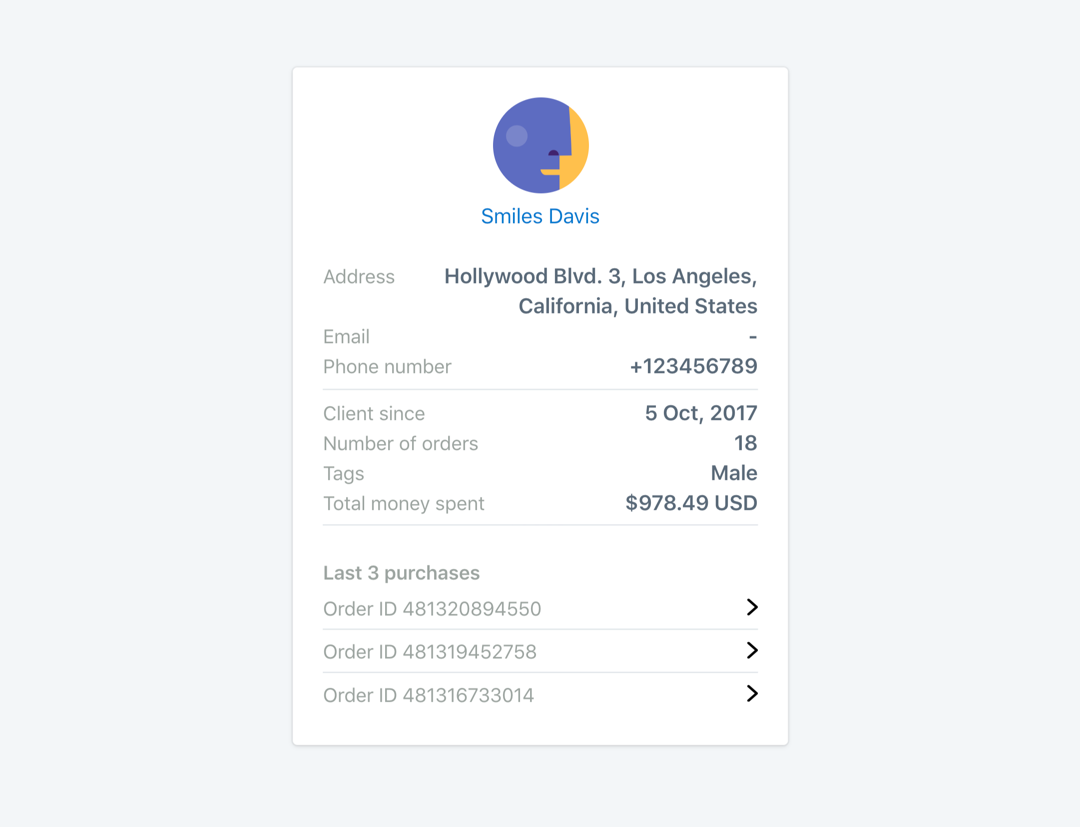 Putting a face in the conversation helps so you feel like you're talking to a human, not an illustration.
The customer location helps you in decisions like giving out free shipping, or estimations for delivery times and potential delays.
How long has the person been your customer? All customers are important, but the approach to someone who has been with you for a long time is always different compared to people who just made their first purchase.
Number or orders & spent amount
Are you texting with a customer with a proven track record of multiple purchases? The support can go smoother when you're aware of the customer lifetime value and know how to steer the conversation.
You have quick access to the last few orders the customer made. This is helpful since any potential issues that may have risen are most likely connected to these purchases, so you can quickly jump in, review the orders and come back to help the customer instantly.
What tags are associated with the customer? Are they a VIP, referral, sale shopper? You've assigned those tags, now is the time to use them.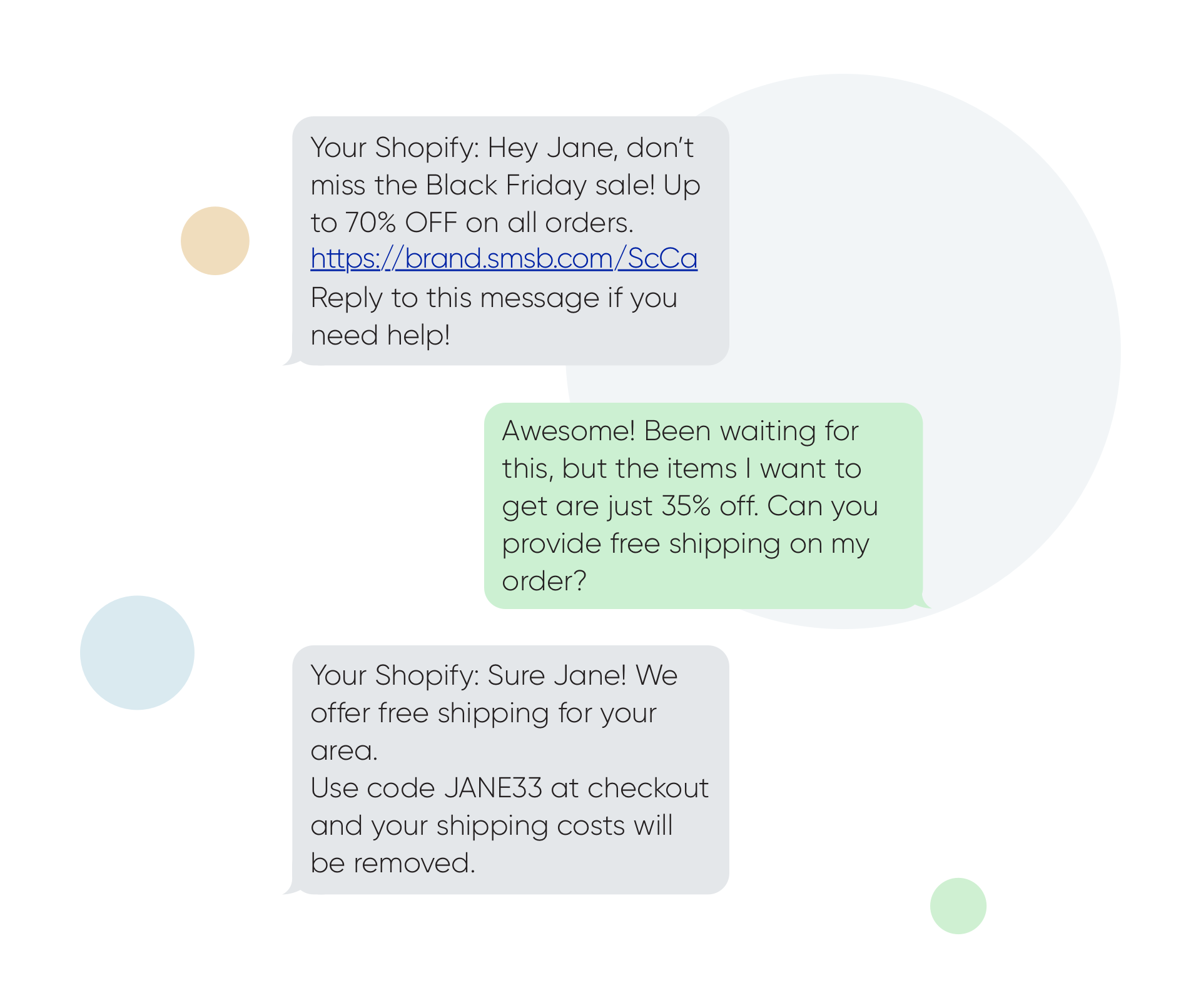 Customer Profiles Help You Deliver Better, Faster Support
Now you know exactly who's on the other side of the conversation so you can fine-tune your approach to complete your communication successfully.
The Customer Profile in your SMS Chat holds the most key information for each customer you're currently texting with so you have an eye on the data that can make the biggest impact on your support.
You're now ready to enhance the customer service your Shopify store delivers to online shoppers. We ourselves are no strangers to doing support and know how important it is to have the user's info to provide the most effective answers as fast as possible.
To see the new Customer Profiles, go to your SMSBump Chats in Shopify and let us know how it works for you! Get started today!

Start growing today
Sign up today and join 90,000+ eCommerce businesses making it big with Yotpo SMSBump