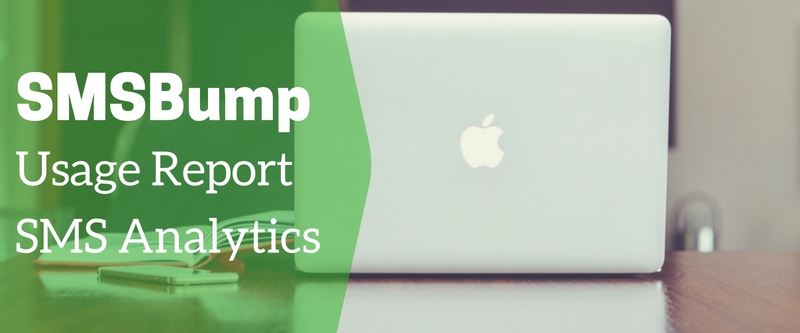 How to Track Your Progress with the Analytics in SMSBump
When you are running an SMS marketing campaign, or just using text messages to send notifications to your customers, tracking them is key to success. This helps you gather the valuable data you need to plan the next steps of your campaign and take the right decisions.
In this post, we will guide you through the SMS history tab in your SMSBump dashboard. You will see the options you have for filtering the records and what kind of information you have at your disposal.
Before we start, the first thing you need to do is login to your account in SMSBump.

Usage
The history section in your dashboard gives you the data for all your text messages within a set period. You can use the Type filter to narrow down the messages you want to track over the period you have selected.
The results will appear in the graph below separated by days, weeks, months, etc.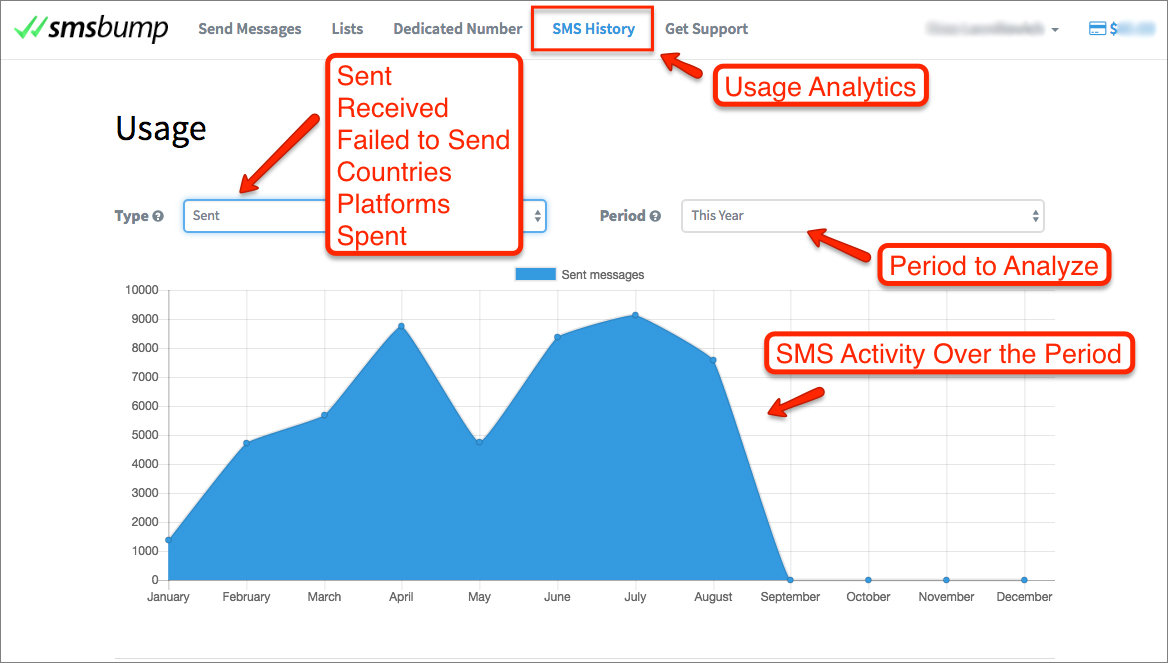 Type of Message: You can select between Sent, Received, Failed to Send, Countries, Platforms, Spent. As you see, you not only have options for message types, but also for countries, platforms and amount spent.

Period: The period between which you can choose are Today, Yesterday, This Week, Last Week, This Month, Last Month, This Year, Last Year.

Countries: shows you a pie chart of all the countries that you have sent messages to.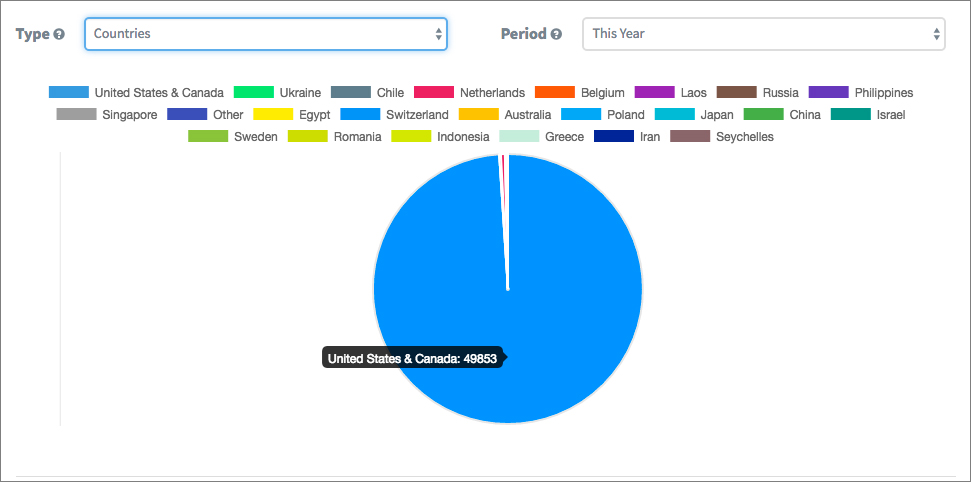 Selecting Platforms will show you all of the E-Commerce or other platforms that of your SMS recipients.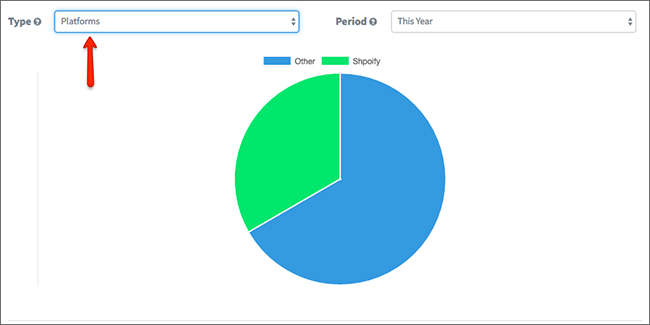 Tracking your Spent amount is done in a graph showing the selected period and the total you have spent.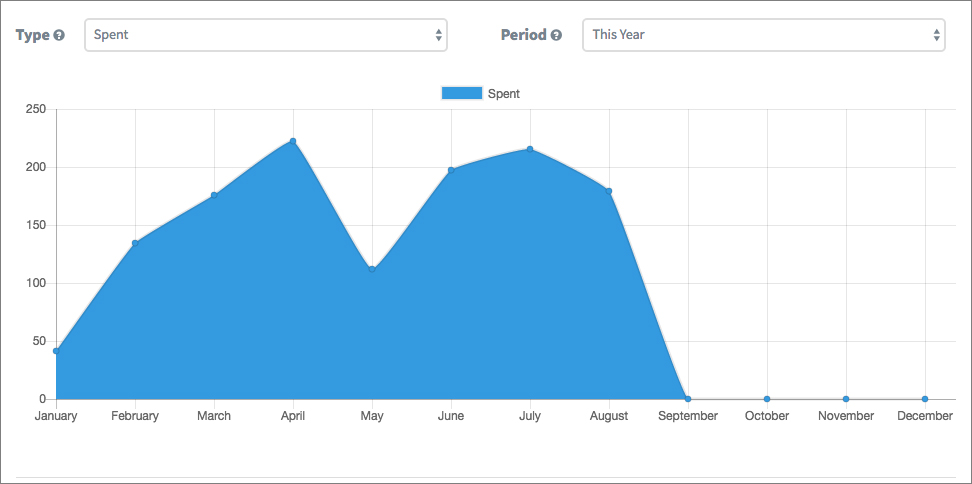 Total Messages
This is where all the data about your messages is located. At the top, you have a search bar that lets you find the specific message or messages you want. Just start typing to find what you need.
The total will show you all of the messages you have sent or received. They are filtered by:
From: This is the sender's name or phone number.

To: The name or number of the recipient. This includes the network and recipient country.

Date: The date and exact time when the message has been sent or received.

SMS Count: This is the count that the SMS has generated. Check this post to find out how SMSBump calculates the SMS count.

Text: There is a link called Show message where you can view the SMS content.

Price: The cost of the message.

Status: The final tab shows the status of the message, whether it has been Sent or Failed.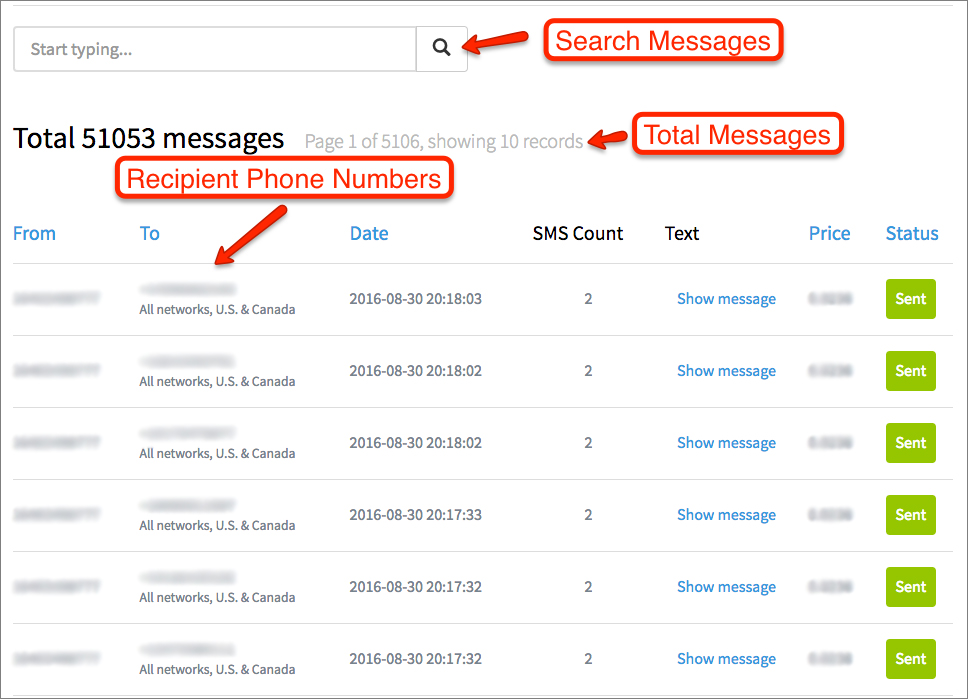 Start Tracking
Overall, this is how the analytics in SMSBump look like. You have detailed information about each message you send or receive (you will need a dedicated number to receive messages), so you can know how your campaign is going at any moment.

Start growing today
Sign up today and join 90,000+ eCommerce businesses making it big with Yotpo SMSBump