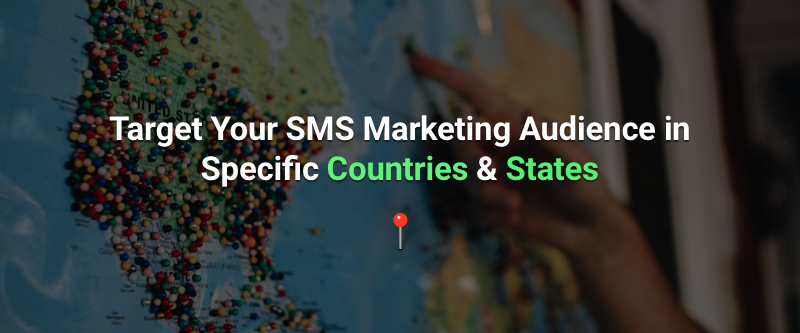 How To Target Your SMS Marketing Campaigns For A Specific Country
You can now use SMSBump to enhance the targeting of your SMS marketing campaigns even more. You can reach customers worldwide and target specific countries and regions with your SMS promotions.
This is one of the new improvements we made to the Custom Filters in your Text Marketing campaigns.
Let's show you how to adjust your campaign accuracy for the right target audience and budget.

To find the Custom Filters, go to Text Marketing and choose Shopify Customers.
Send To: This is where you select your audience. Click Custom filters.


To select the way you want to filter your audience, click the Apply Filters button.


Click the Select filter dropdown and then select Located in to filter by Country and Region.


After selecting Located in, you will get the next dropdown to select the country you want to target.
Select the country you want to send a marketing campaign for.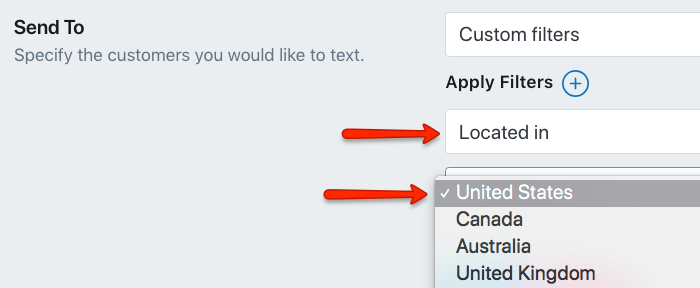 The final step is to select a specific Region or State.
For example California, United States.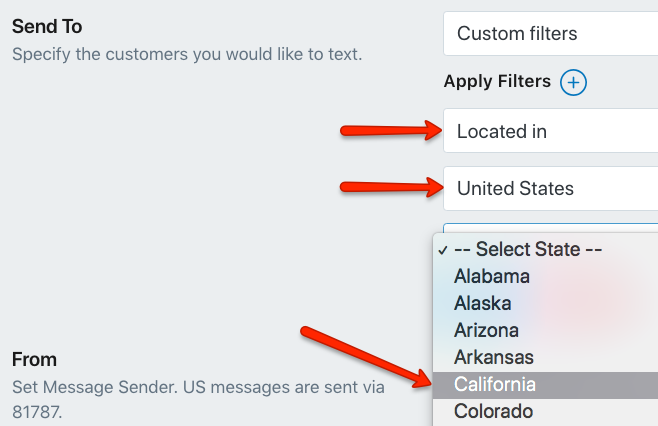 When you're done, you will see the complete filter is confirmed.
This means, the Text Marketing campaign you're about to promote will only be sent to customers you have in California, United States.
You're All Set!
You can now see the country and state where you're about to reach your customers in your new Campaign Overview. This is where you can confirm whether you're sending to the right location and make adjustments with your budget.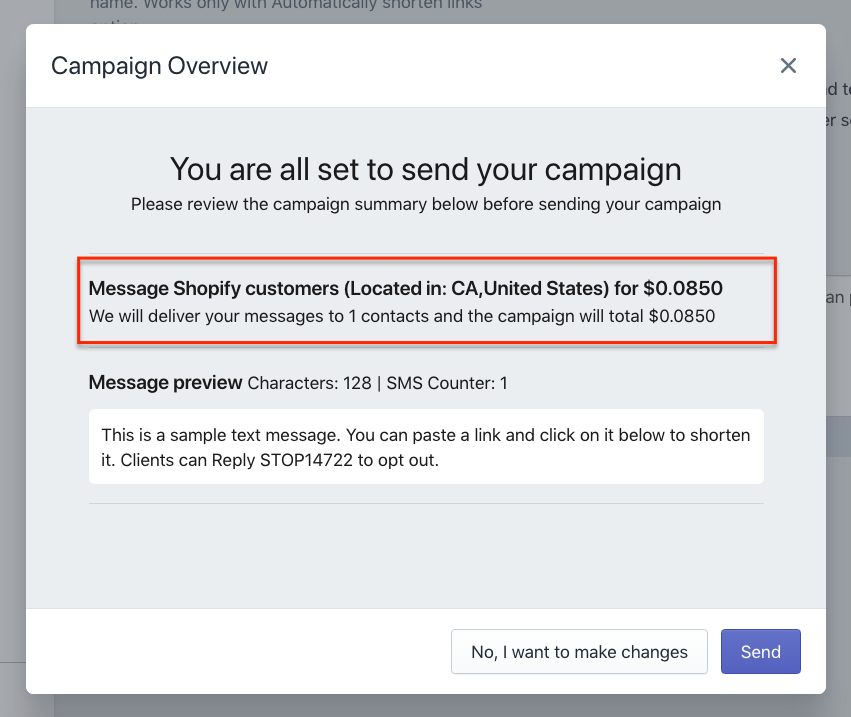 Start growing today
Sign up today and join 90,000+ eCommerce businesses making it big with Yotpo SMSBump