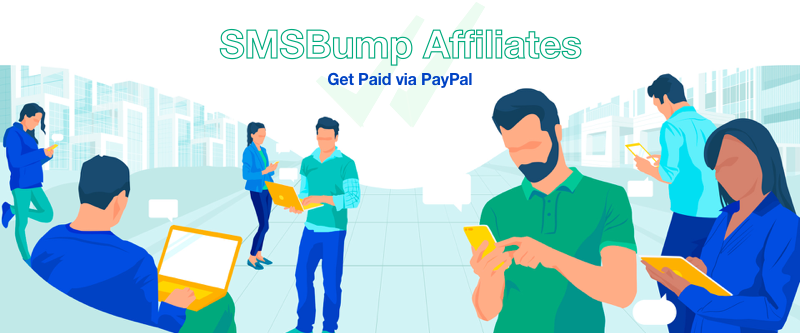 How to Receive Your SMSBump Affiliate Payment via PayPal
PayPal is one of the simplest ways to get paid online and it's now available for SMSBump affiliates in Shopify!
If you're working with us and receiving your affiliate commission for bringing in new users to our app, then we have great news!
Now you can configure PayPal as your preferred payout option and get your fee directly transferred to your account there.

How to Select PayPal as a Preferred Affiliate Payout Option in SMSBump

1. Go to the SMSBump Dashboard.
2. Click Affiliate above the Add Credits button.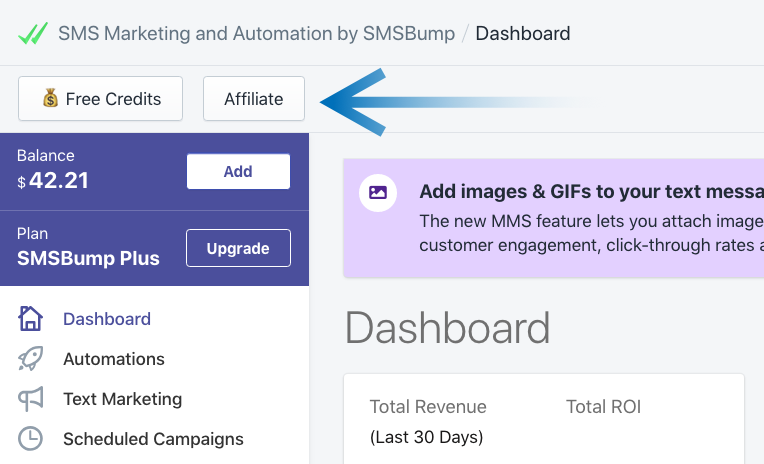 3. Select PayPal in the Preferred payout option box.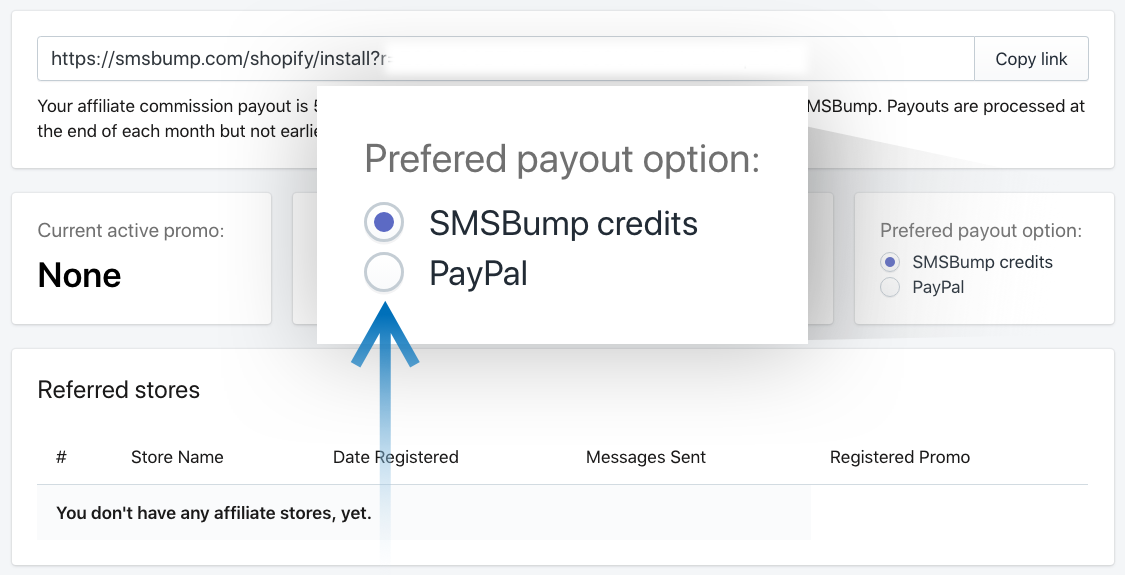 4. After clicking PayPal, you will get a popup asking for your PayPal account email so we can send you over your commission fee.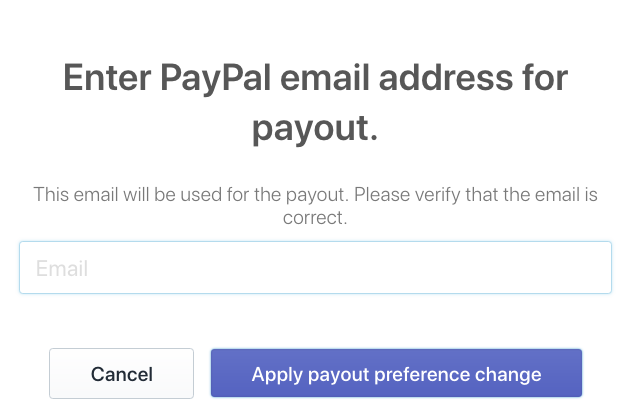 After you configure this your affiliate commission will be transferred to the PayPal account you enter.
Alternatively, you can choose to remain with the SMSBump credits as a default option and receive funds for sending more text messages as an affiliate commission payout.
How Do SMSBump Affiliates Work?
The great thing is that any SMSBump user can be an affiliate.
If you open your Affiliate panel and share the link generated at the top in any form you like, you will get 5% of any amount the new user spends on credits or any of our Pricing Plans.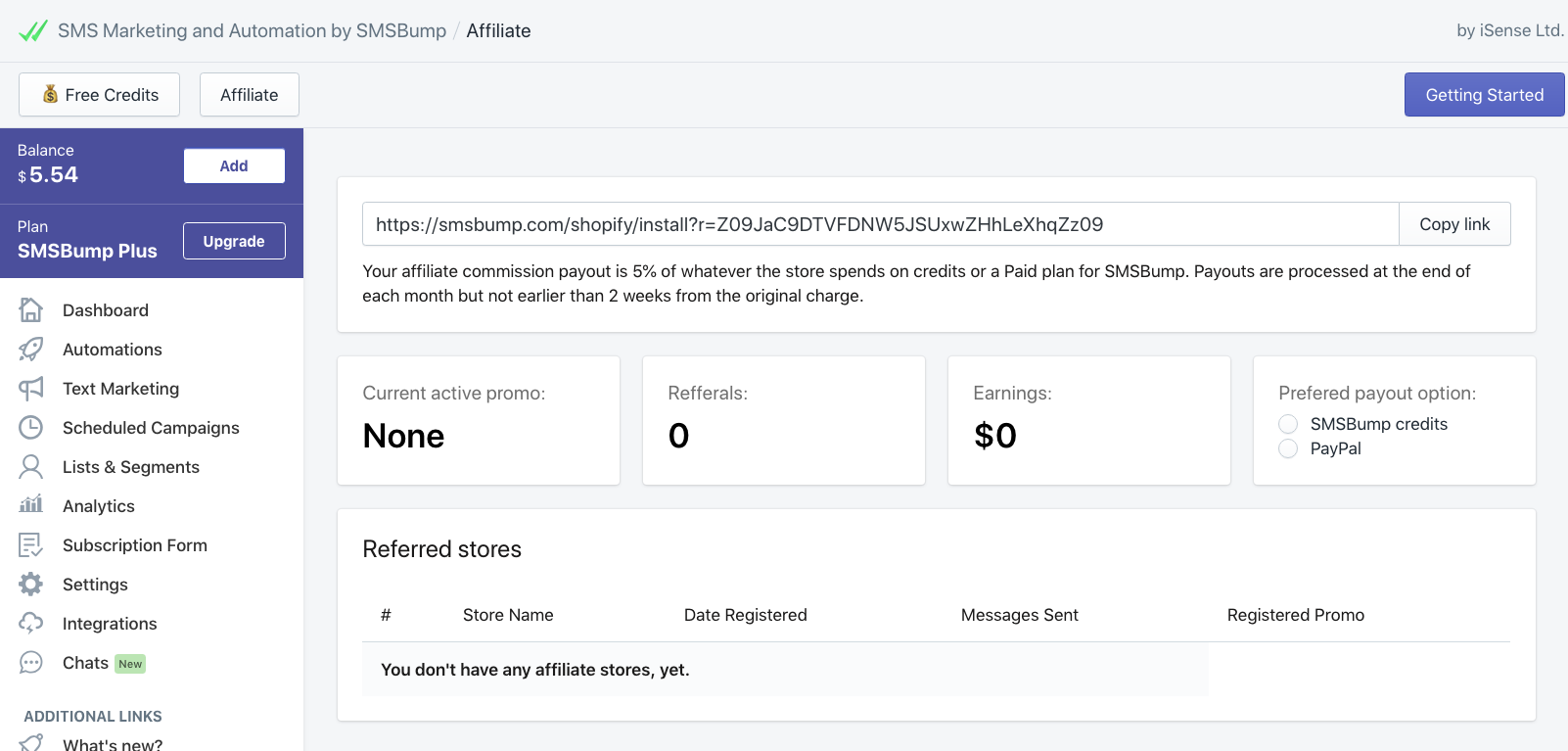 To start gaining your earnings, you have to start sharing the referral link.
Click the button here:



To track the link clicks, you can run the link through a shortener.
You can also customize the link so it's easy to recognize for users.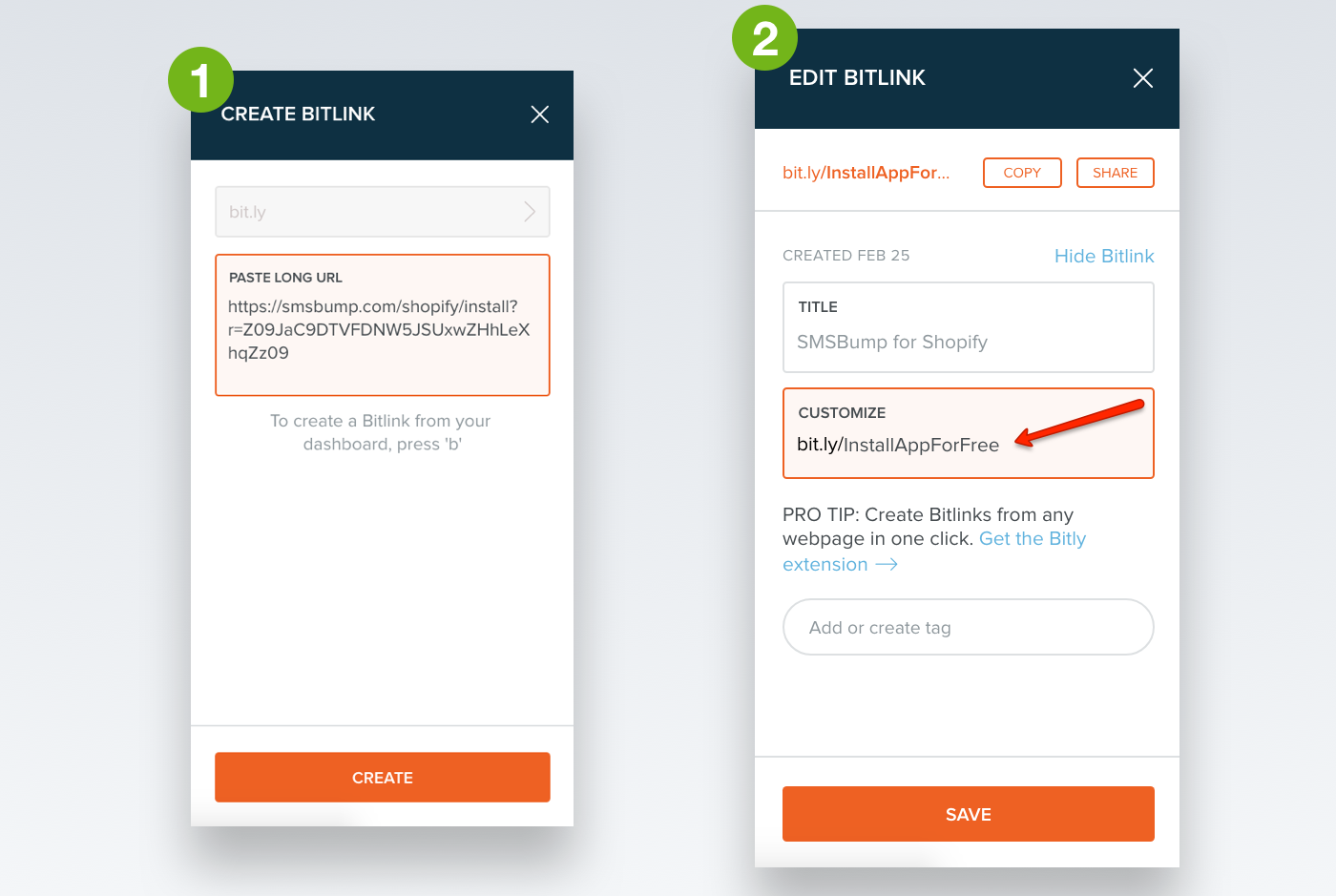 Your payouts will be processed at the end of each month.
You have a "Current Active Promo" section which is the deal that you will be able to offer to potential SMSBump users.
You have the number of Referrals which are the successful installations of SMSBump that have used your Affiliate link.
You have your total Earnings amount.
At the end, you can choose between SMSBump credits or PayPal as your preferred payout option any time you want.

Questions?
Get in touch with us if you have any questions about the SMSBump affiliate system.
​
---



Start growing today
Sign up today and join 90,000+ eCommerce businesses making it big with Yotpo SMSBump