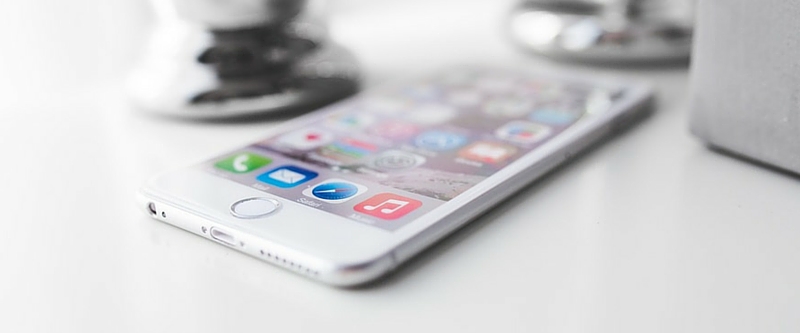 How to Install and Configure SMSBump in Bigcommerce
Getting SMSBump up and running in your Bigcommerce store cannot be made any easier. Configuring the application and sending messages is a breeze.
Let's start from your Dashboard. First, you need to access the marketplace and find SMSBump.
Click on Apps to open the menu with all of your installed apps.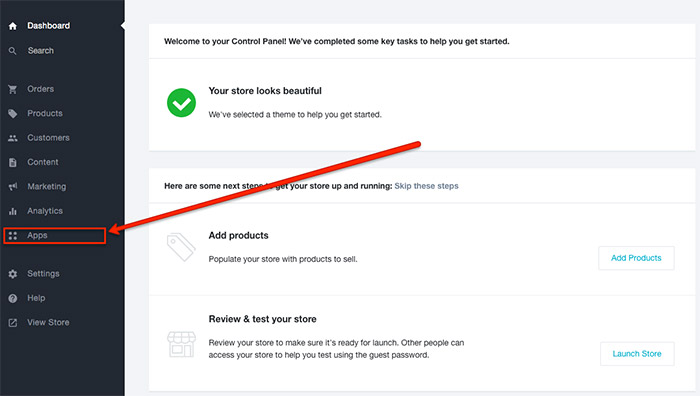 At the top, you see the link to the Bigcommerce Marketplace.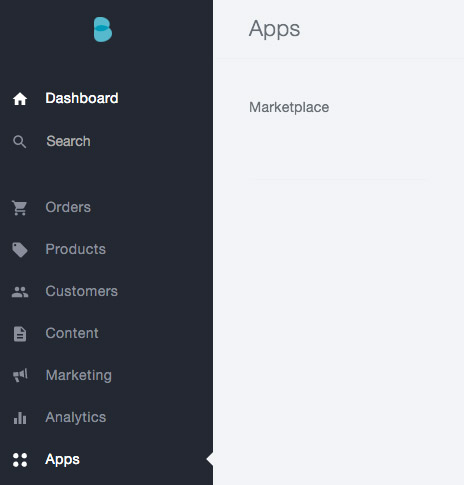 When you access the marketplace, start typing SMSBump to find it. We just typed "sms" and the result appeared.


This is how the SMSBump app looks like in the market place. Open it to view the description and details.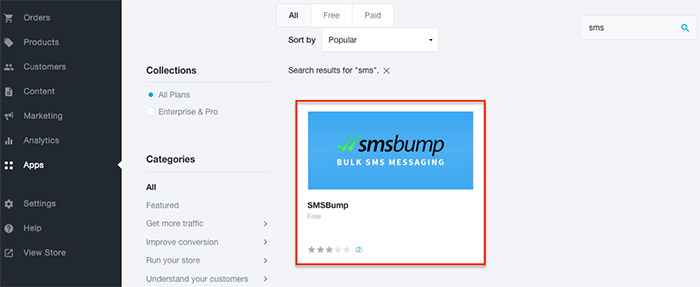 This page shows you all of the app features and details of SMSBump. Click on Install to begin setting up the application in your Bigcommerce store.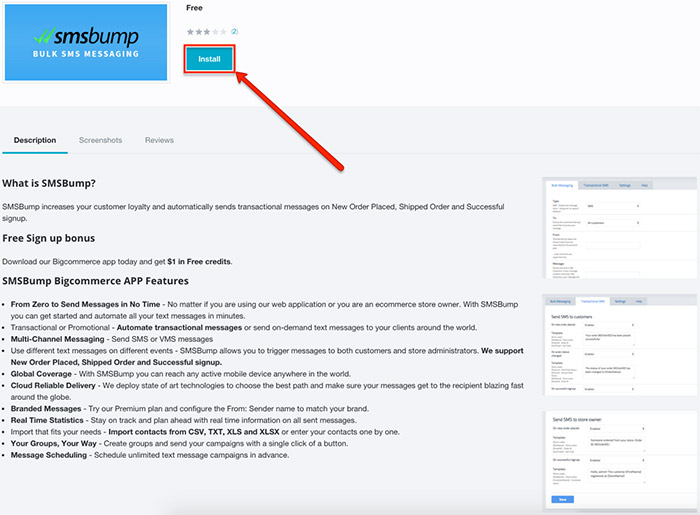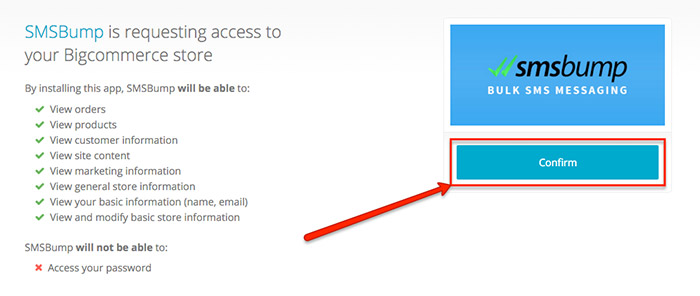 The next step is to connect your store with SMSBump. Input your email address and phone number to connect.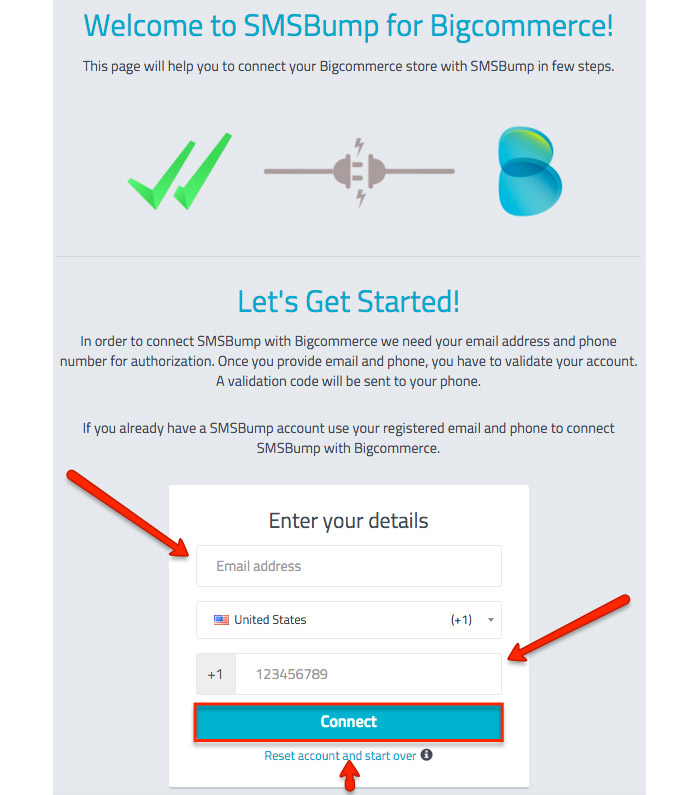 To eliminate the risk of mistakes, SMSBump will ask you if you are sure that your phone number is correct.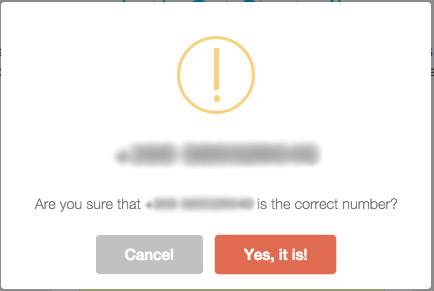 At this point, you will receive a text message on your phone with the validation code you need to confirm the installation of SMSBump in your Bigcommerce store.


Congratulations! Your app is now installed.
Let's begin the setup by going over each tab.
General
Here you can enable or disable SMSBump and see your unique API Key. At the top right corner, you see your current balance.

Bulk Messaging
In this tab, you can send bulk messages to multiple recipients. Notify all of your customers, or just specific ones with updates, events and marketing campaigns.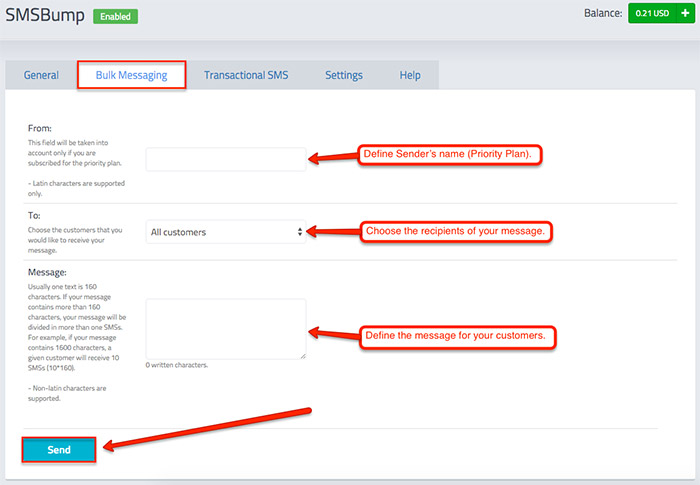 Transactional SMS
Automating your transactional messages is very simple. Choose when you want your customers to receive updates between the three options - "On new order placed", "On order status changed", or "On successful signup."
When you enable "On order status changed", you will be able to configure the exact change (Shipped, Cancelled, Completed, etc). A template with a message is ready to be customized to your preference.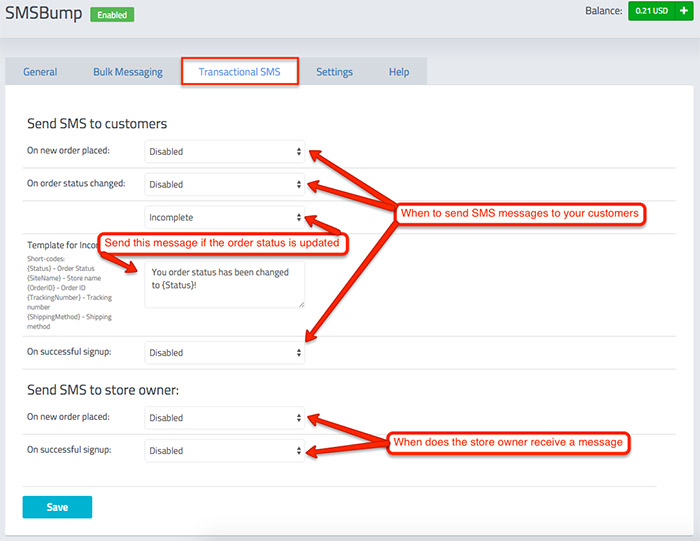 Settings
From the settings tab, you can choose to send SMS only to specific countries, depending on the reach of your Bigcommerce store.
Multiple phone numbers can be added to better distribute admin SMS notifications.
If you apply for our Priority plan, you will be able to configure the Sender name and improve your branding.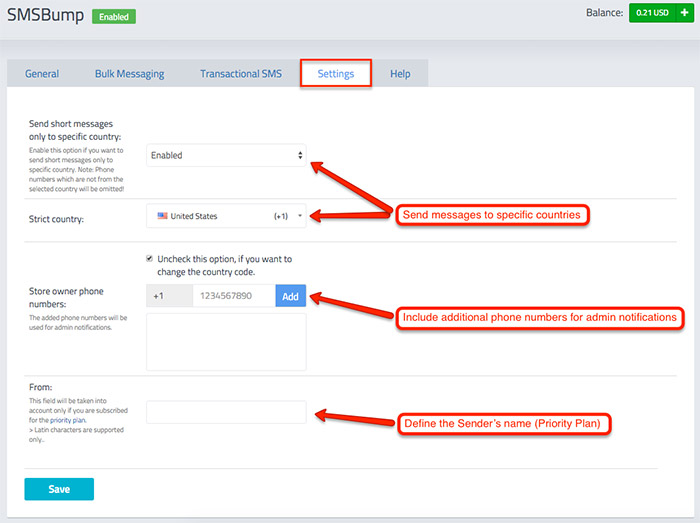 Help
From the Help tab, you can view more details about the application, get help with creating an API key or contact our support team if you have any questions.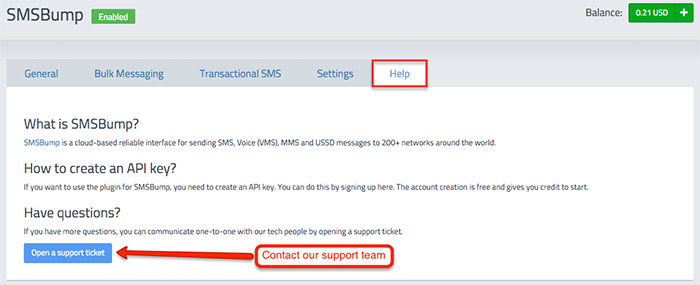 Your Bigcommerce store is now ready to start sending SMS messages!

Mihail Savov
Mihail Savov is the content marketing manager at SMSBump. He aims to help you make the most of the SMS marketing strategy for your E-Commerce store with detailed guides, tutorials, and text message marketing tips.
Start growing today
Sign up today and join 90 000+ eCommerce businesses making it big with SMSBump