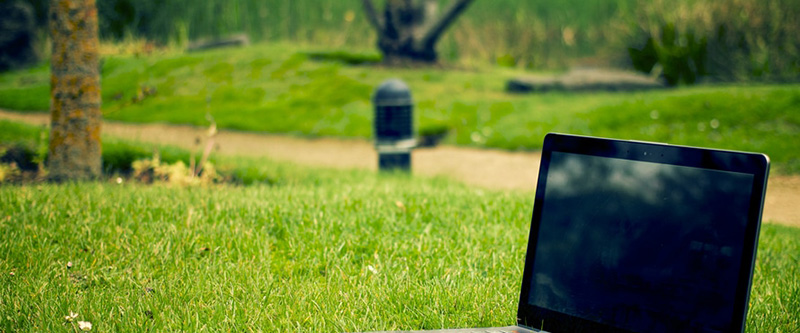 How to Configure Customer and Admin Transactional SMS on Different Events
Automating transactional messages is like heaven for E-Commerce store owners. In this guide, we will show you how to configure the distribution of transactional messages using SMSBump in your Shopify store.
SMSBump enables you to send text or voice messages to your customers and receive messages when a new order is placed or a customer has signed up successfully in your store.
This is the Transactional SMS tab at the admin panel of SMSBump in Shopify. You see the two main categories labeled "Send SMS to customers" and "Send SMS to store owner."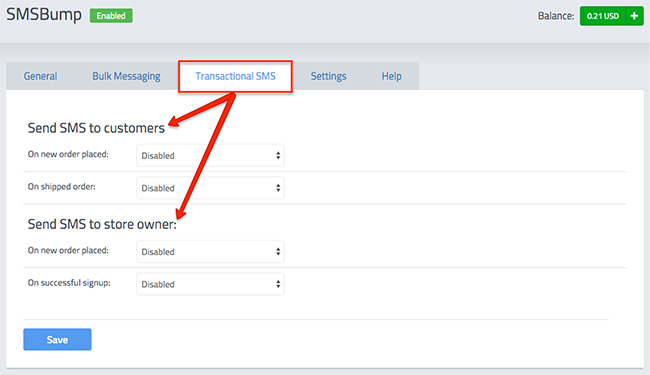 Let's begin by analyzing the first category. It is designed to notify your customers about transactions when they place a new order and when their order is shipped.
Enable the "On new order placed" field. The message template will appear.
This template has a default message using the short-code for the Order ID that has just been placed. Use the template to customize your message and feel free to include any of the other short-codes for your store name or the total cost of the cart.


Enable the "On shipped order" field.
The template that appears here has a message that confirms that the customer's order has been shipped. Again, you can use the other short-codes to include more information in the transactional message about the total cost or your store name.


Moving on to the second category, you will noticed that it is designed to notify you as a store owner whenever a customer places a new order or makes a successful signup.
Enable the "On new order placed" field to see the message template.
This template includes a short message notifying that a new order has been placed with the order ID included with a short-code. To get more info on the order, you can enrich the message by adding the cart total with its short-code as well.


Enable the "On successful signup" field.
You will notice that this template is a bit different from the rest. The original message notifies you that a customer (using customer's first name) has registered at your store (using your store's name). You can shape this message in any way you want.


Once you are done with your template modifications, click the Save button below.


This is how the Transactional SMS tab works. It's straightforward and convenient both for you as well as customers. With SMSBump, you will be sure that both sides are properly notified about important events such as new orders and successful user registrations. We hope this was helpful, have fun using SMSBump in your Shopify store!

Start growing today
Sign up today and join 90,000+ eCommerce businesses making it big with Yotpo SMSBump