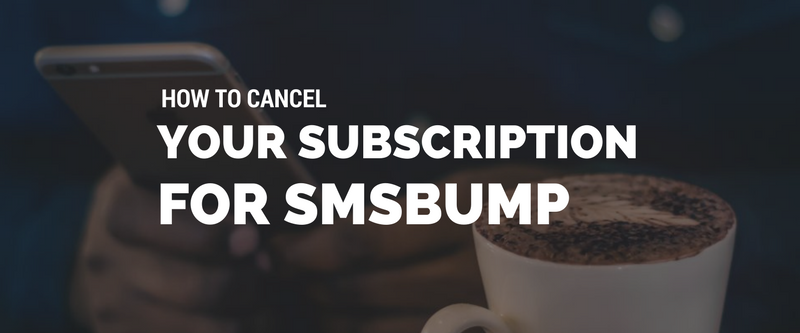 How to Cancel Your SMSBump Subscription
We're sorry to see you go, we would be glad if you share what went wrong so we can address it.
To cancel your SMSBump subscription, you need to go to your PayPal account. It's very simple and done in just a few steps.
Let's see how.
Go to your PayPal account and click the settings icon.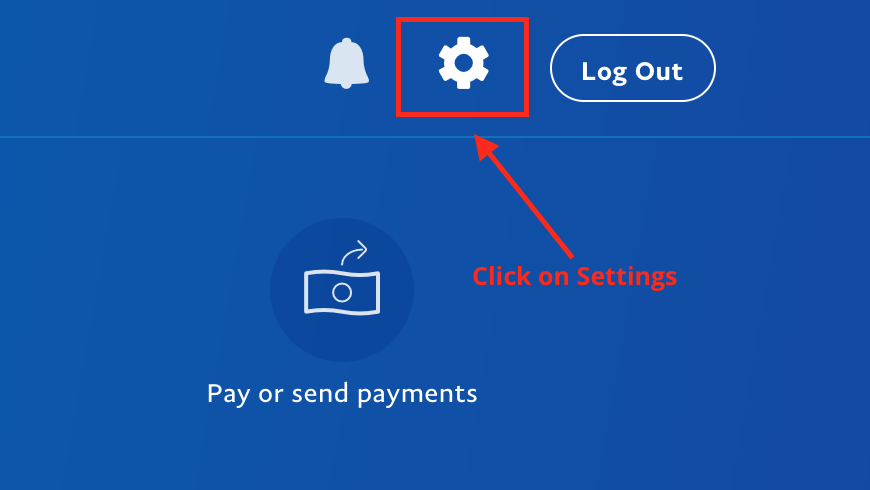 You will see a few tabs. Payments is the one you want to click. This is where you view and manage the subscriptions that you maintain with PayPal.

Click the Manage pre-approved payments button next.
This is where all your subscriptions will be located. Find the preapproved payment for SMSBump under the Merchant tab and click it.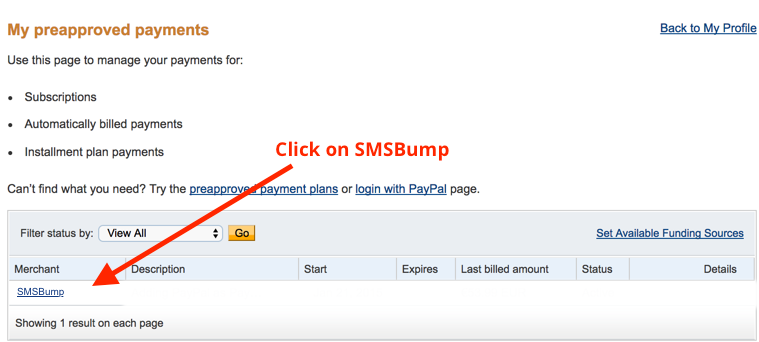 You just entered the settings of your SMSBump subscription. If the status says Active and you want to deactivate it, simply click Cancel.

Confirm your cancellation and you are all done.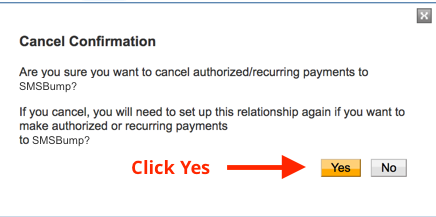 Start growing today
Sign up today and join 90,000+ eCommerce businesses making it big with Yotpo SMSBump