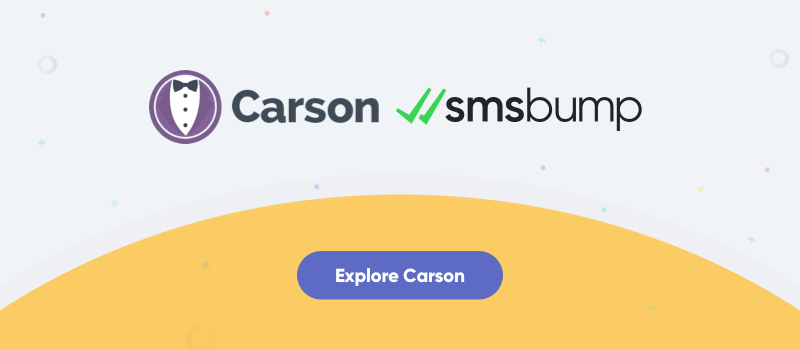 Exclusive Offer: Carson eCommerce and SMSBump Have an Announcement!
SMSBump is thrilled to announce our new partnership with Carson eCommerce!
Carson is a team of Shopify experts that offer to complete small tasks and custom projects that increase the overall customer satisfaction of your store.
These tasks may include anything from improving functionality, creating captivating graphic design, and fixing common technical issues.
The process can be summarized in three simple steps:
Submit your task: Enter your name, email, Shopify store URL, and describe the task you have.

Wait for delivery: A task should take less than 1 hour to complete. If it takes longer than that, the task will be broken down into several tasks.

Review and accept: Send a quick message to approve the task, or give feedback to achieve task perfection.
SMSBump is an avid supporter of exciting SMEs so we figured out this is a great way to extend an exclusive offer to all Carson members.
What's The Offer?
All SMSBump users who subscribe to the Carson Elite Plan will receive 10x more startup credits to use towards all SMS Marketing Campaigns!

Claim your exclusive deal until December 30, 2020: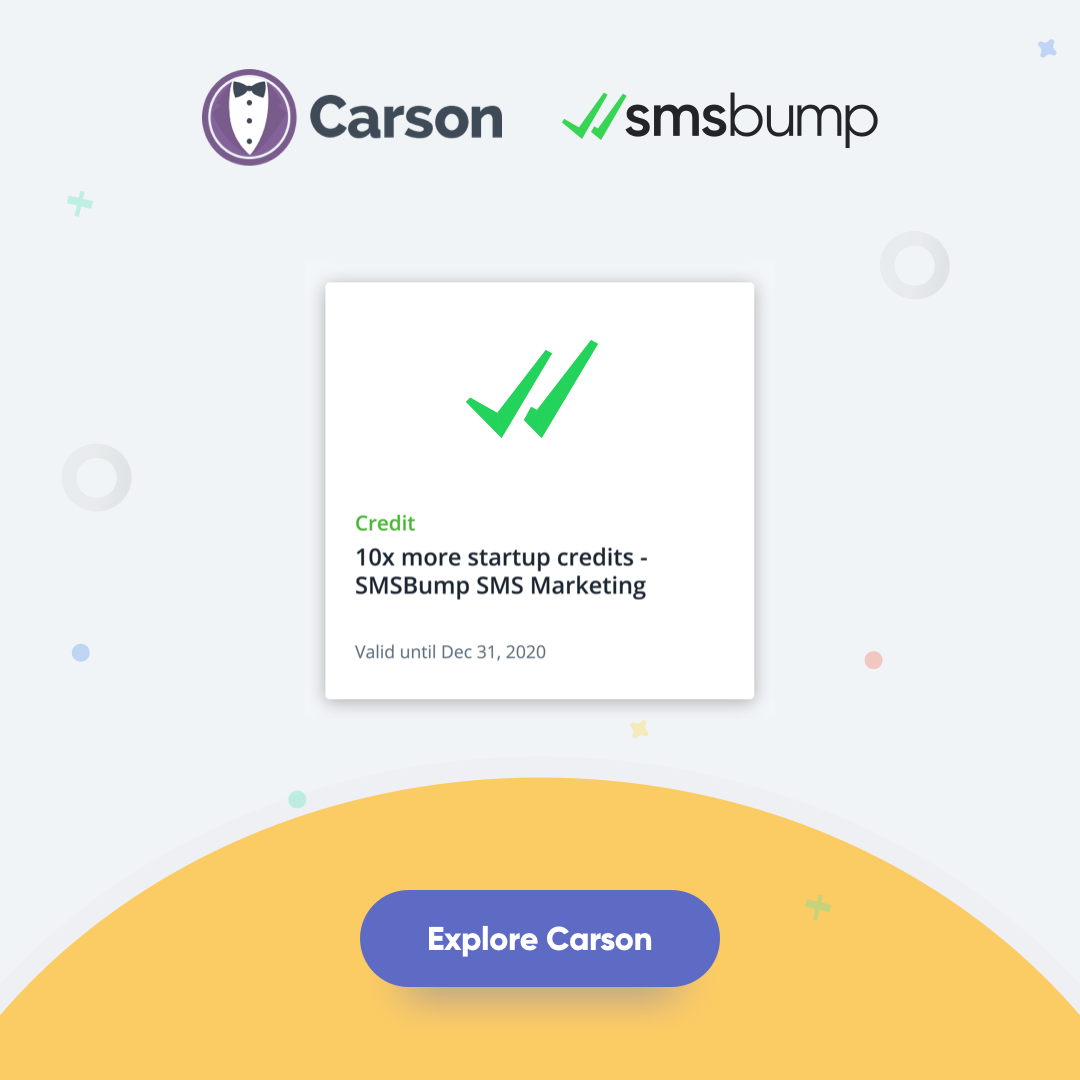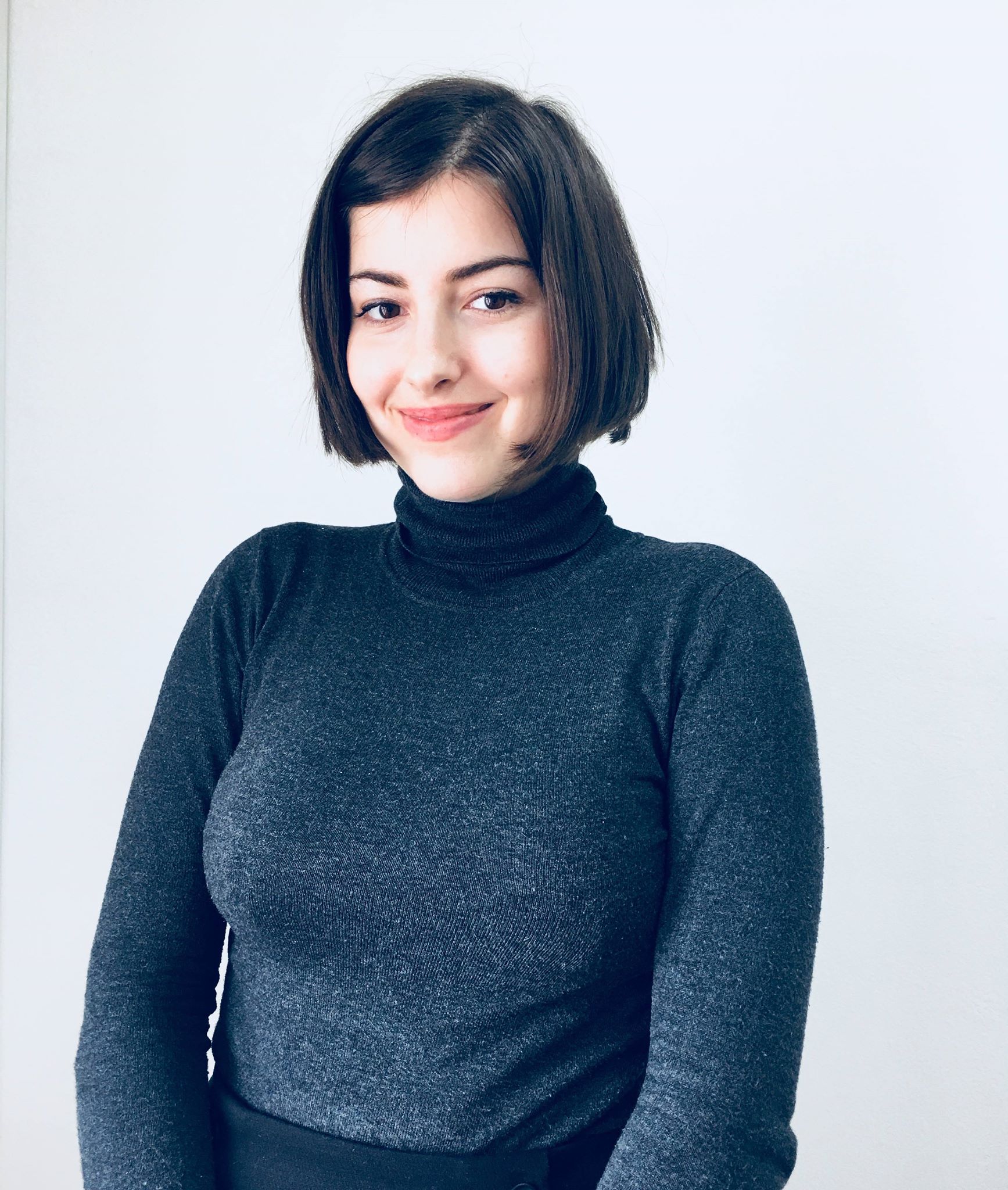 Start growing today
Sign up today and join 90,000+ eCommerce businesses making it big with Yotpo SMSBump