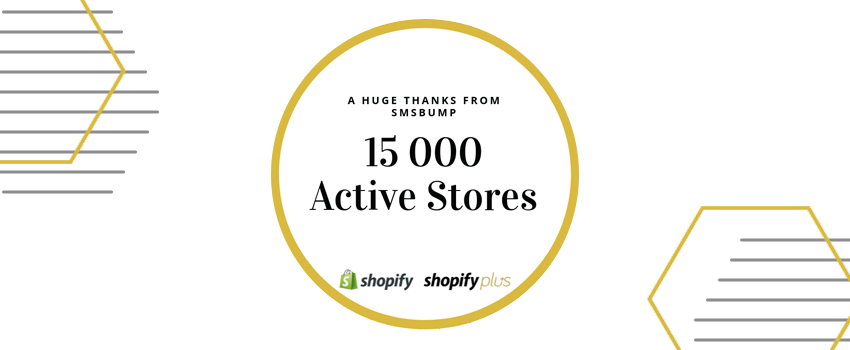 Yet Another Milestone Reached: 15 000 Active Shopify Stores
15 000 active Shopify stores are now using our app and Mike Stoychev is here today to share the lessons he's learned along the way of creating and improving the service.
We launched SMSBump 23 months ago and I am happy to say today we crossed 15 000 Active installs! Here are some more lessons since my last 10000 post:
1. Start with a great product.
Our growth is completely fueled by the product we've created. We don't have any sales people and our marketing budget is <$500 a month.
2. Invest in your support.
One of the biggest wins is to listen to customer feedback and to act on it quickly. We are now offering 24/7 support to ensure that all of our customer's inquiries are addressed timely.
3. Tech partnerships.
Be very respectful to everyone around you, even your competitors. Don't play dirty, and speak diligently of them. People appreciate that more than the "we are the best and they suck" attitude.
4. Agencies and experts partnerships.
Try to put accent onto what value you offer to their customers. Ask them how you can help and deliver, rather than creating a pitch around % rev-share.
5. Conferences, podcasts, blogposts.
Be very open about opportunities, do not judge people by the number of clients, followers etc. Remember you were getting started a while ago so be respectful and always respond to emails.
6. Don't live in a bubble.
Everyone puts so much emphasis on the stuff they do. Everyone believes they will change the world and their stuff is far better than everyone else's. In reality all of us have our own place in the ecosystem and the moment you become aware of where you stand and respect and listen to others you are already doing better than 80% of the people.
7. Be transparent.
If you screw up, admit it. Shopify is all about SMEs. These people understand that as a small business you might face issues. Don't play games and blame third parties. Take all the criticism and propose an action plan.
A huge shout out to Shopify — we would have never been here if you guys did not create this nurturing ecosystem. Big thanks to all our merchants for continuing to push great ideas. Thanks to our partners for finding a common ground and helping grow together. Thanks to our competitors for pushing each other to create better products for our end clients. And last but definitely not least, thanks for our amazing team that continues to go above and beyond to make sure SMSBump is the go to place for text marketing and automations. I can't be more grateful for working with all of you.
I hope this inspires devs and everyone who is just getting started. More great news? We've earned our spot in PluginHive's article Best Shopify Apps in 2020.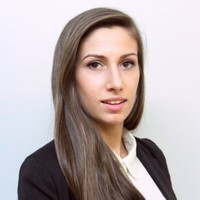 Start growing today
Sign up today and join 90,000+ eCommerce businesses making it big with Yotpo SMSBump