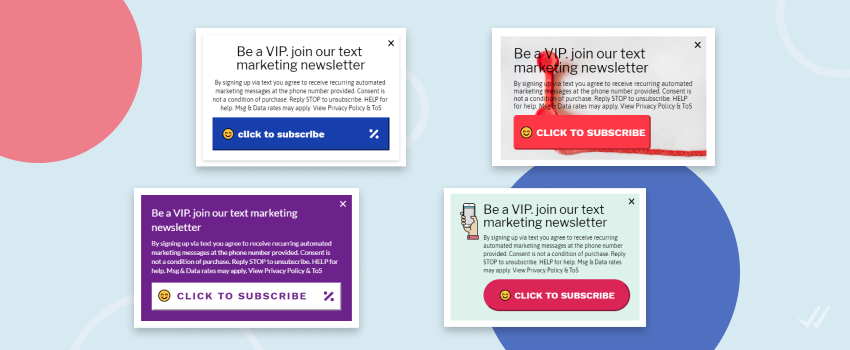 10 New Mobile Pop-ups to Win You More Subscribers This Black Friday
What's the most important thing to have on big retail holidays like Black Friday?

Hot deals? Of course.
Unique deals? Even more so.
Well-prepared customer support? Sure.

But nothing is more important than having a developed and engaged customer base. Because you might be willing to go the whole nine yards with your offers, but if there isn't nobody there to grab them, you won't score any sales and your merchandise will clutter your online shelves.
And what is one way to grow your subscribers with SMSBump? Simple - mobile-friendly pop-ups that allow US and Canada-based site visitors to opt in right away, just with a tap of their finger.
Our developers have been on a roll these past few weeks, and you can now choose between our 10 newest mobile pop-up templates which will only show to visitors who scroll through your website on their phones.
You can edit our templates as much as necessary so they fit your brand. Don't like the copy - draft your own, the call-to-action is not strong enough - fine by us, you are the copy-wizard.
Ready to take a look at them? We are.
How to Design a Converting Mobile Pop-up
We already touched upon this but just like with all of our other pop-ups, you can customize the new pop-ups to give them personality.
From the Pop-up Theme you can edit the background of some of the pop-ups by adding an image of your choice.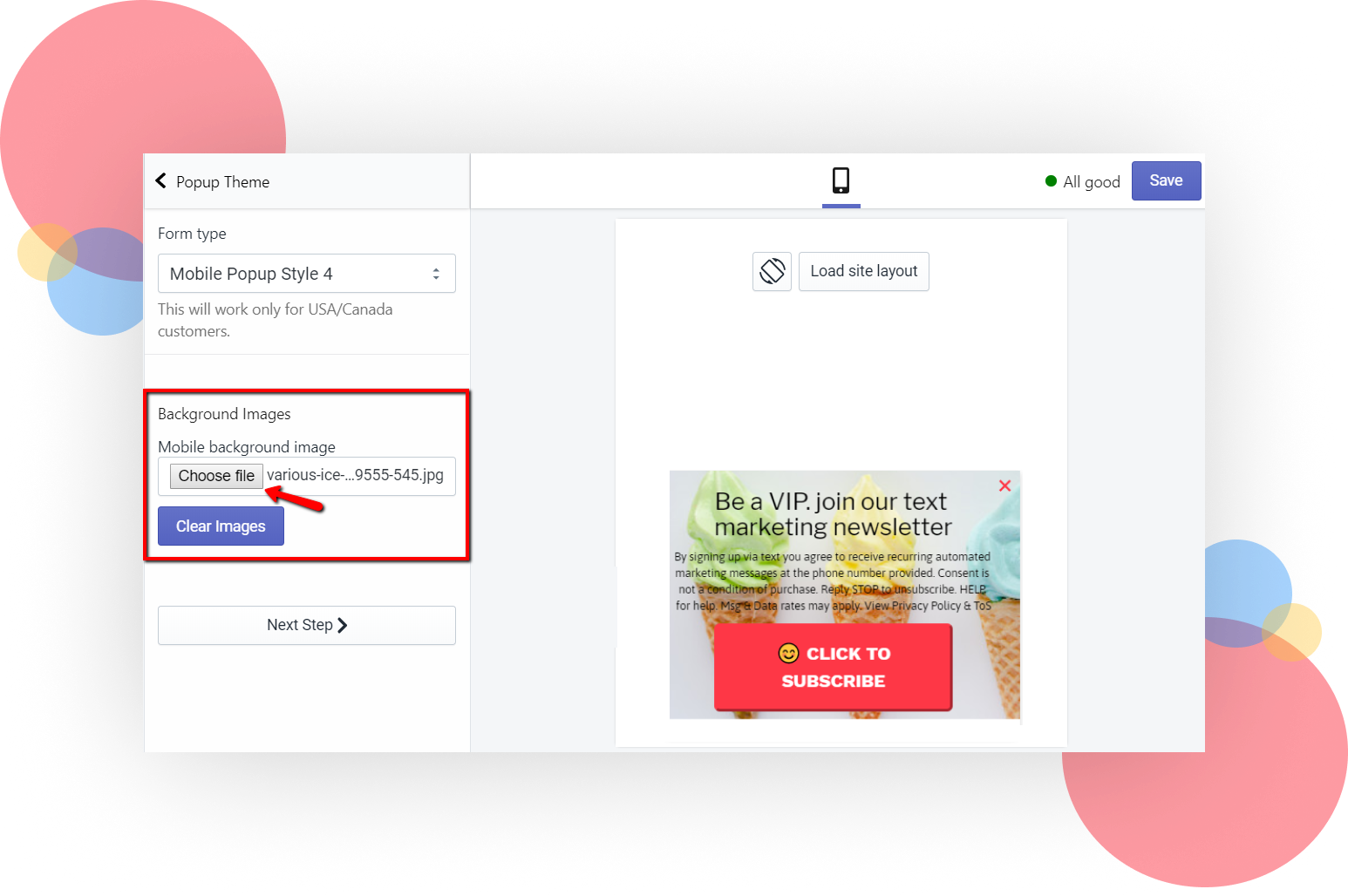 Don't these ice cream cones look just delicious? Visitors just won't be able to keep their hands off your "Subscribe" button after you hit them with a powerful visual.
Next up, in the Form Appearance section you can explore all the color options to make your pop-up stand out and its design - sing. Here is where you customize your subscribe button, too. Make sure you make it the centrepiece of your pop-up.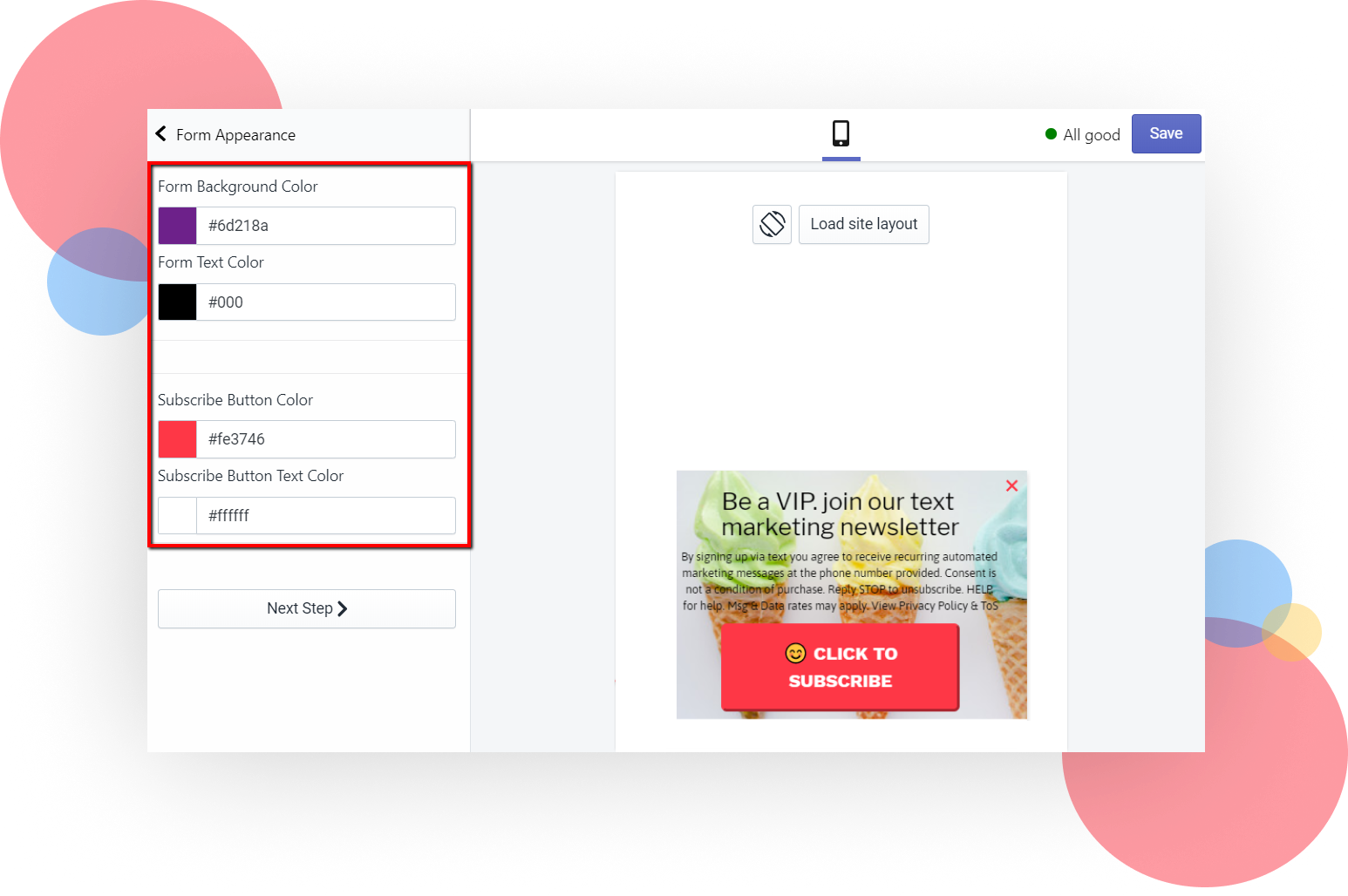 The Form Text field is where you edit the most essential parts of your pop-up - the call-to-action, the legal language, as well as the text on your subscribe button.
Play around with the font type, size and weight all you want, until it looks the way you've imagined it. You can also choose to add a description, elaborating on what your customers should expect if they subscribe for your text marketing. Just remember: keep it clear, simple and up-to-the-point, as this is a mobile pop-up and you don't have a whole lot of space. Refer to our knowledge-base article for guidelines.
One of the newest updates we've added is that now you can choose between displaying your legal verbiage in English, French or German. We've provided you with a compliant template example (in all three languages), that if left as is, will ensure customer prior consent as requested by the text marketing regulations.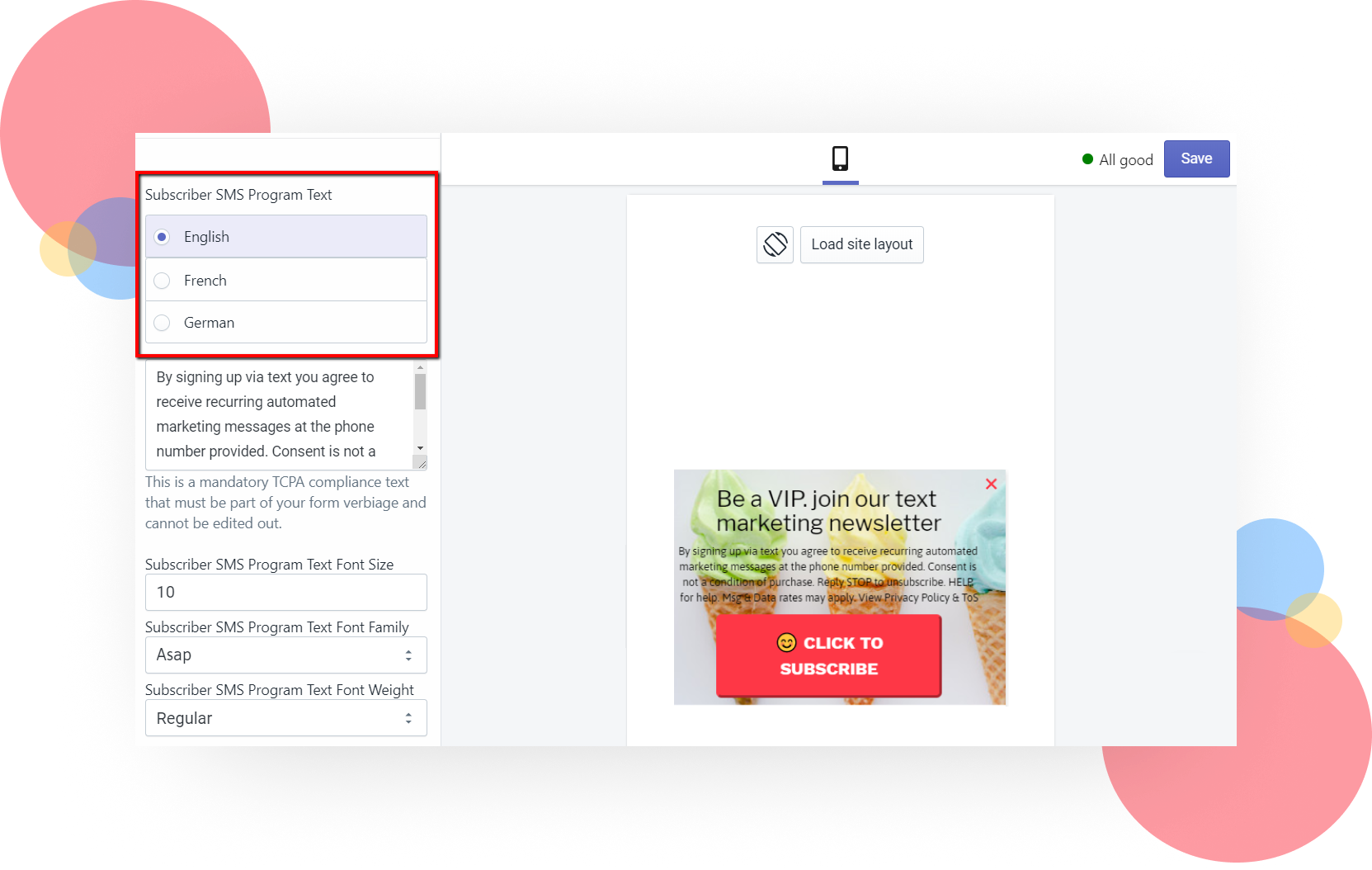 Time to make some important decisions regarding the way your visitors will subscribe. You have two options here:
Single opt-in: customers are subscribed immediately after they click "Subscribe", without any additional requirements on their part

Double opt-in: subscriber-wannabes have to hit "Subscribe" and then confirm their subscription by clicking on the link they will receive with the confirmation SMS.
We advise you to enable the double opt-in just in case visitors subscribe by accident. The double opt-in takes care of all these cases, as visitors who don't click on the link in the SMS will not be subscribed. It makes sure all of your subscribers have knowingly given their explicit consent, which is important so you follow the TCPA, CTIA and GDPR regulations.
Let's play around with words now! Configure your Confirmation and Subscription SMS, let your subscribers know what they opted in for, thank them for their interest in you, and why not give them a small present, such as a 5% discount on their first order as an official subscriber. Everybody likes gifts! :)
You can Preview your message any time you want. Here is the default confirmation SMS customers will receive if you enable the double opt-in.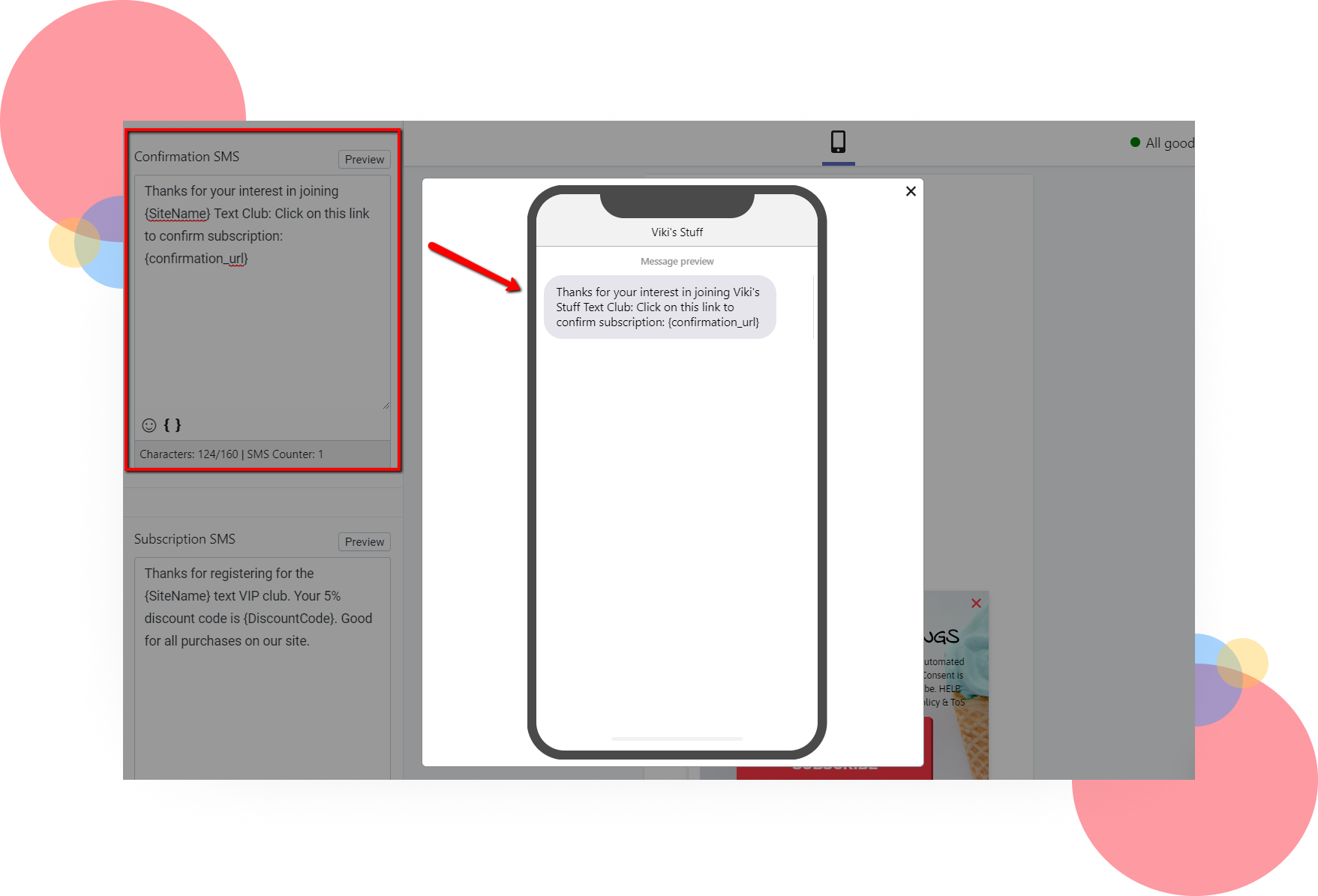 Following this, you should specify when and where you wish for your pop-up to appear. More on what's the best place and time to display a pop-up you can find in our article How to Design a Powerful SMS Subscription Pop-up Form in Shopify.
The very last section you will see is your target region, which in this case is set to US and Canada per default, as our mobile pop-ups are currently only available for these two countries.
Don't forget to save your masterpiece. Get a hold of ours: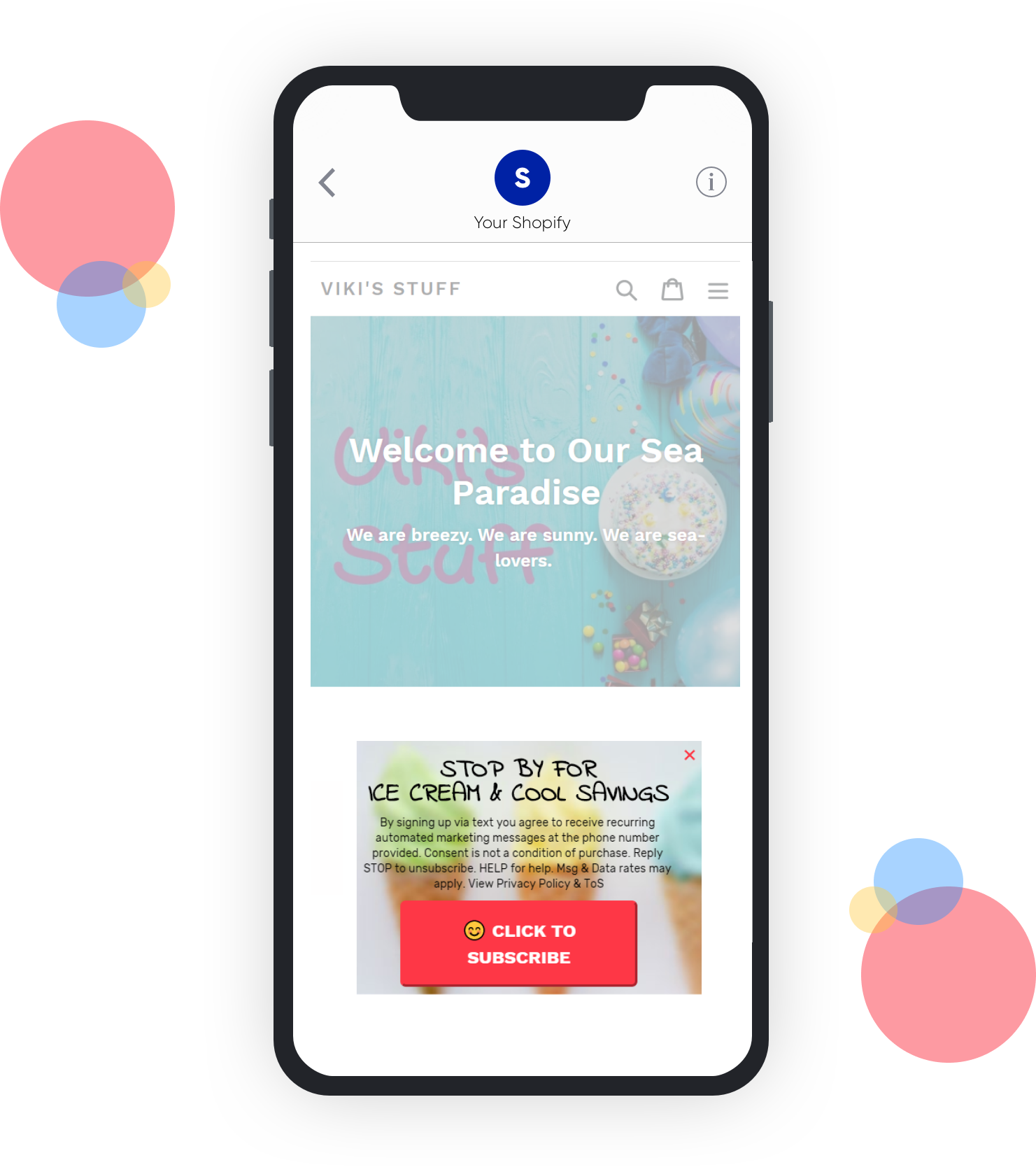 Pop-ups Destined For Success
Mobile pop-ups have the potential to be a powerful companion this Black Friday. Tailor your call-to-action, add a stunning description and image, promise great offers and subscribers will start flying in. If you get them engaged right before The Big Day, we can promise you you will enjoy much greater sales this holiday season!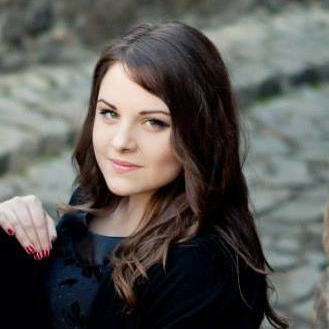 Start growing today
Sign up today and join 90,000+ eCommerce businesses making it big with Yotpo SMSBump