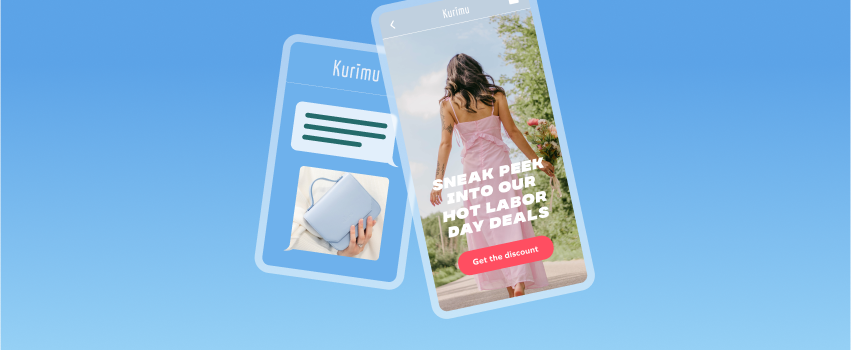 The Ultimate Playbook for Winning Labor Day SMS & Email Campaigns
Labor Day is celebrated on the first Monday of September and marks the last long weekend of summer. It's also the last major retail holiday before we start decorating for Halloween or dive into the BFCM madness, therefore, it's an excellent opportunity for brands to launch end-of-summer campaigns and drive more revenue before the start of the busy holiday season.
Traditionally, the top purchased products around Labor Day are back-to-school items, mattresses, home appliances, patio furniture, grills, sports equipment, and clothes. Now more than ever, shoppers are proactively looking for special offers and discounts to help them stock on necessities while still sticking to the family budget.
Any winning Labor Day marketing plan has three main ingredients: a detailed timeline for specific campaigns, powerful SMS and email engagement strategies, and actionable messages. And we're here to provide all three!
Check out our Labor Day playbook, packed with bite-sized tips and ready-to-use templates to help you boost sales and drive extra revenue to your store.
Labor Day Campaign Timeline
The perfect Labor Day campaign timeline consists of four main pillars:
Warm-up: Aug 20 – Aug 24
Reminder: Aug 25 – Aug 29
Main sale: Aug 30 – Sept 2
Last chance: Sept 3 – Sept 5
Having a solid marketing strategy for each of these periods will help you plan and schedule your campaigns in advance and make sure you'll maximize the results of every SMS & email you send.
Labor Day SMS & Email Strategies
Now that you have a complete timeline for planning and scheduling your campaigns, it is time to dive deeper into the strategy behind every message and learn how to best approach your customers with engaging and relevant offers.
August 20: VIP Early Access – SMS
Starting your campaigns as early as possible will ensure shoppers have enough time to take advantage of your deals. Use your first SMS campaign to give your loyal customers early access to special Labor Day offers. Leverage Yotpo SMSBump's advanced segmentation to filter shoppers based on average order value or the number of previous purchases to make sure you'll target your top spenders.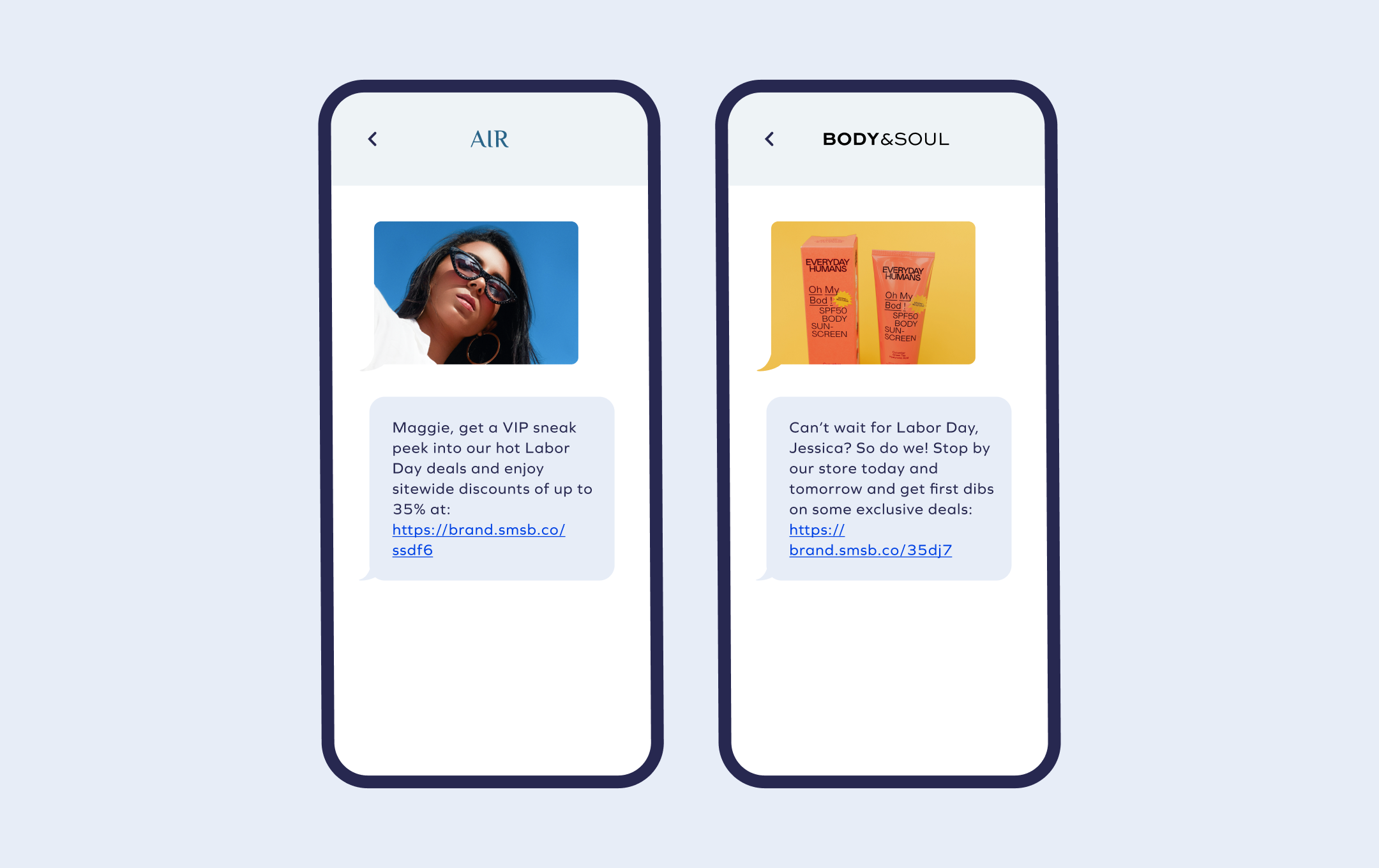 August 23: General Sale Announcement – SMS & email
Now is the time to announce your Labor Day weekend sale. Use both SMS and email to present your hot end-of-season offers and have shoppers flock to your online store in no time. Launch a flash sale, a Labor Day-themed BOGO offer, or mix top-selling items with slow-movers in bundles to additionally boost AOV.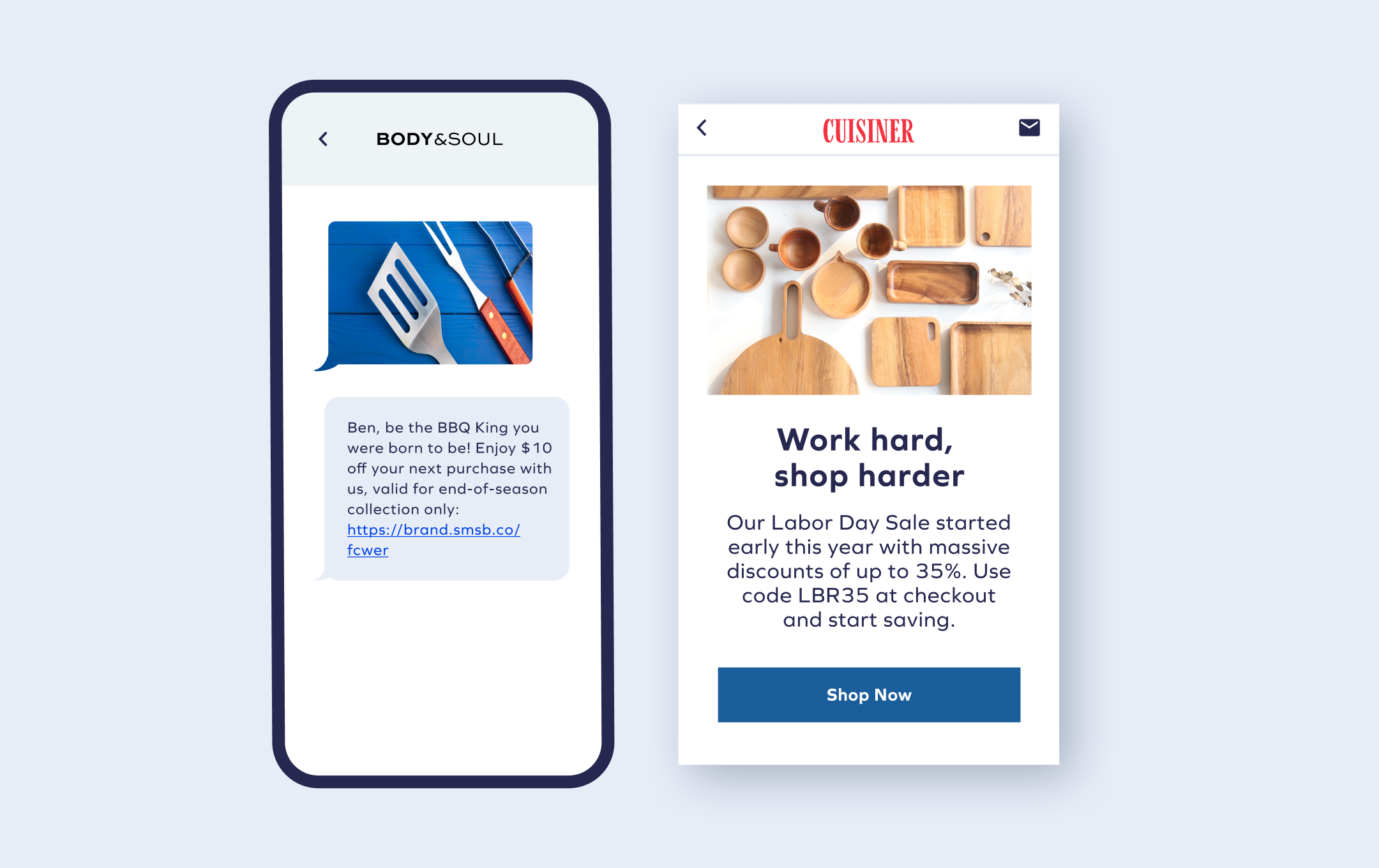 August 25: Communicate Shipping Deadlines – SMS
Use a brief text message to communicate shipping deadlines and urge customers to purchase now if they want to receive their packages on time. Add a pinch of FOMO with phrases such as "order now to get in time for Labor Day" to convey urgency and nudge shoppers to hit the Purchase button right away.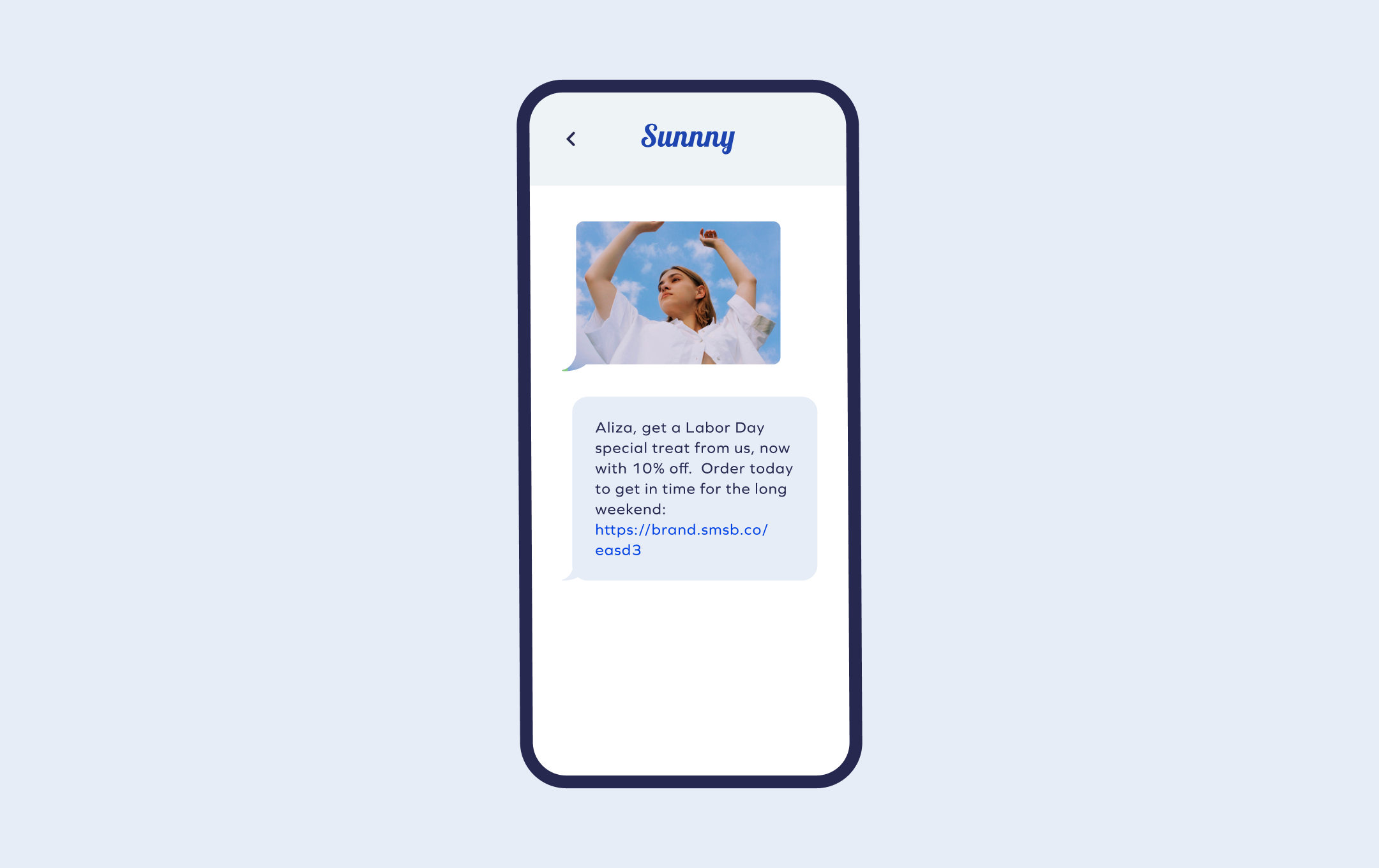 August 28: Product Recommendations – SMS & email
Remind shoppers of your sweet Labor Day offers. Send a dedicated email with a gallery of themed product recommendations, or launch a high-converting Click-to-buy SMS campaign for specific items. Brands using this feature to expedite the path to purchase enjoy 4x the results of regular SMS campaigns and a whopping 20x ROI on average.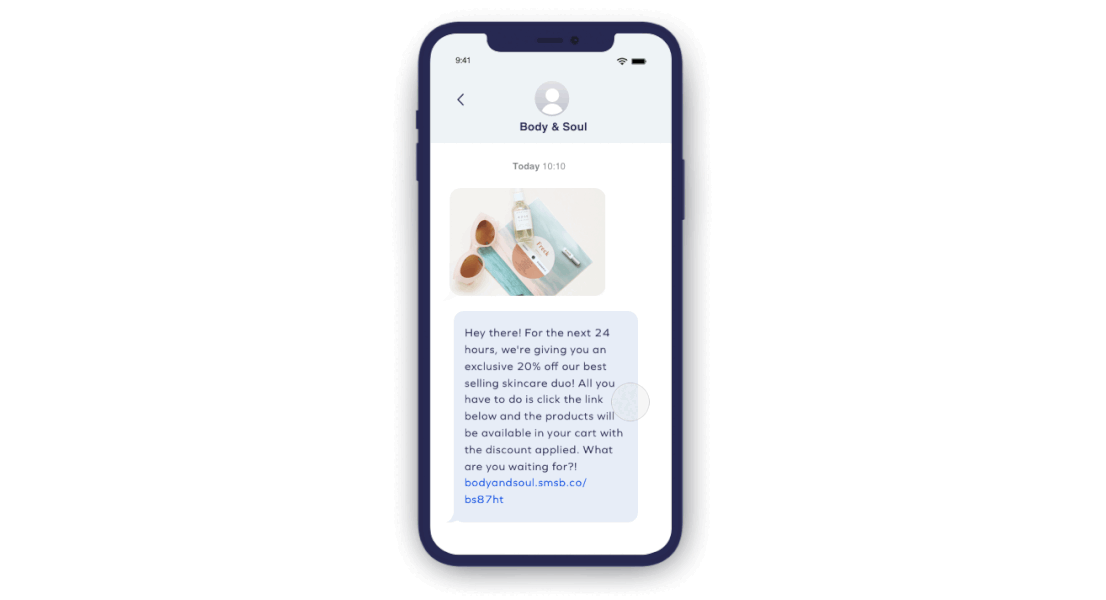 August 30: Labor Day Weekend Sale Kick-Off – SMS & email
Kick off Labor Day festivities with your Weekend Sale. Now is not the time to hold off on discounts, so make sure you approach shoppers on their favorite channels and spread the word about your sizzling deals. Send a campaign to all your SMS & email subscribers to enjoy higher engagement and a boost in sales.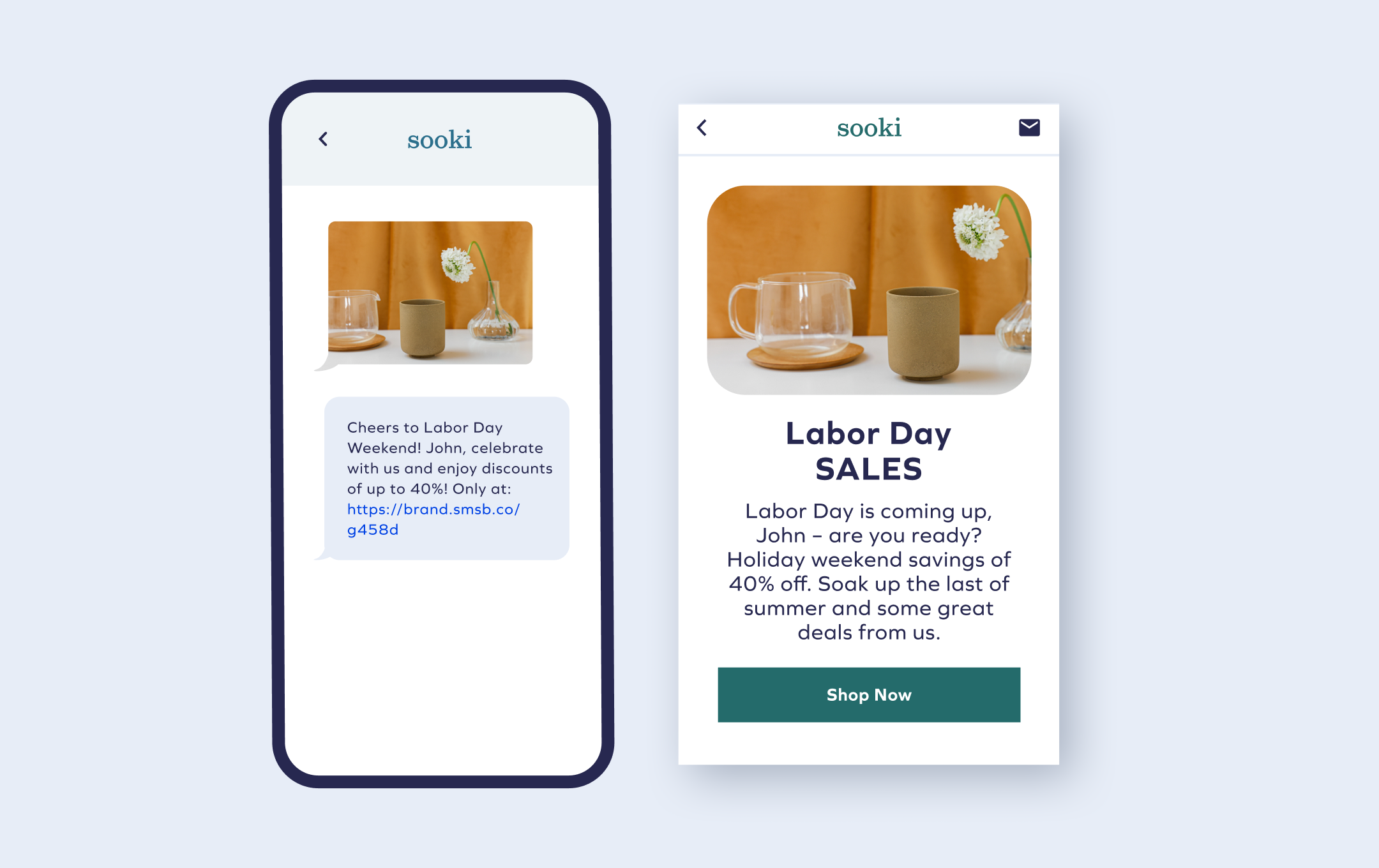 September 3: Last-minute Gift Carts & Deals – Email
Labor Day is just a day away, and brands should use this opportunity to heavily promote gift cards or other last-minute deals. This is a great way to target procrastinators who have waited until the eleventh hour to make their Labor Day purchases. They will really appreciate your special offers, especially if you add curbside pick-up or same-day delivery.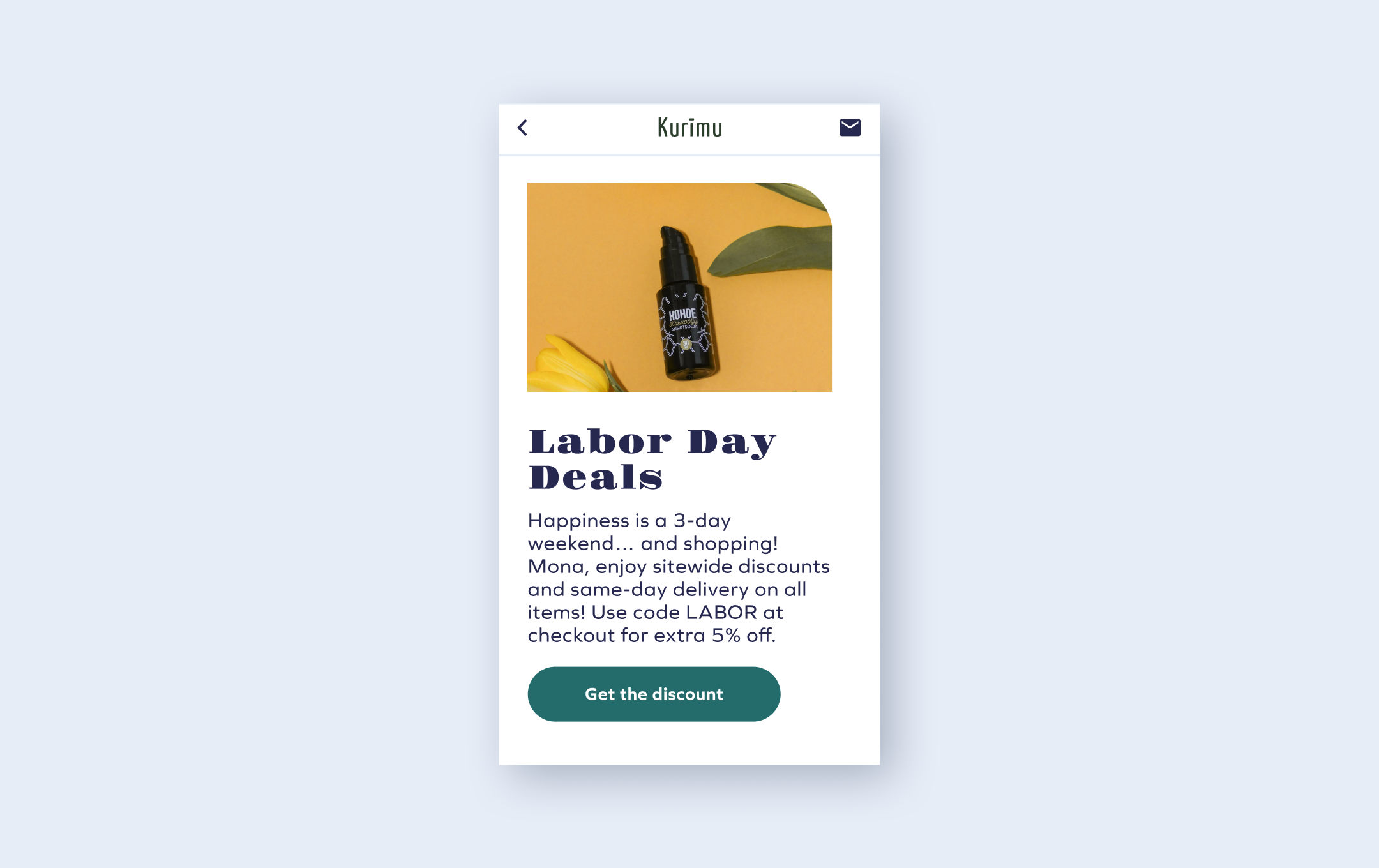 September 4: Last-chance Reminder – SMS
Happy Labor Day! Send your SMS subscribers a brief and sweet text to celebrate the occasion or remind them of your sweet deals. If you choose the latter, up your FOMO game with phrases such as "Last chance to…", "Offer ends tonight," etc. Consider extending your sales to September 5 or later to further maximize revenue.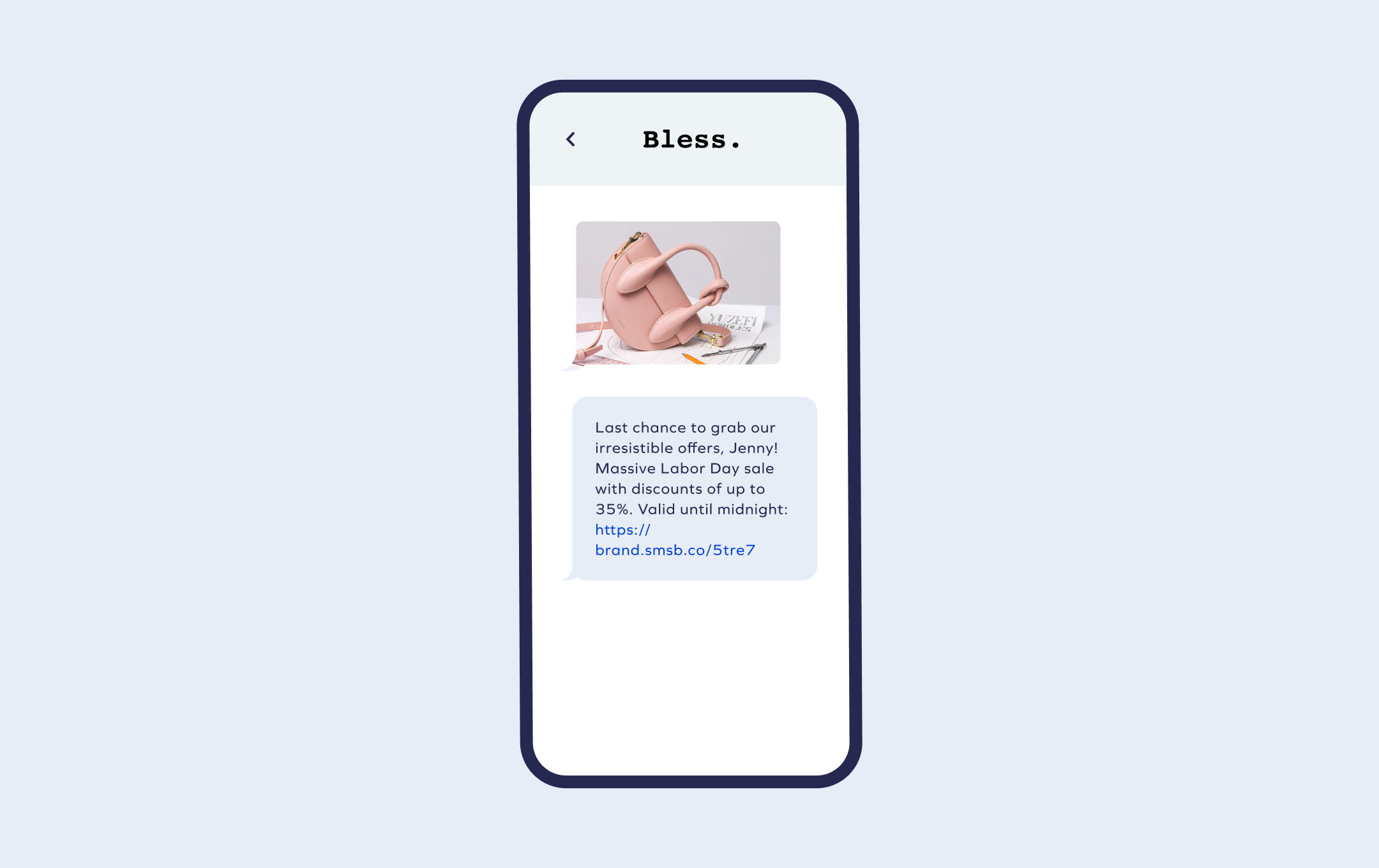 Work Smarter, Not Harder
This was our complete Labor Day playbook – full of actionable SMS and email marketing strategies and tips paired with corresponding ready-to-use templates.
Don't forget to visit our Campaign Planner for more inspirational ideas on how to plan and execute a successful Labor Day marketing campaign.
Mariya Arabadzhieva Todorova
Start growing today
Sign up today and join 90,000+ eCommerce businesses making it big with Yotpo SMSBump