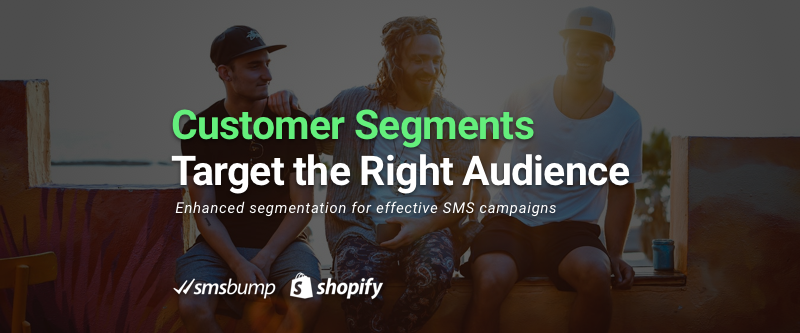 SMSBump Introduces Segments to Improve Your SMS Marketing in Shopify
Shopify stores using SMSBump have been making the most of the Subscriber Lists, so we decided to take things up a notch. Now you can build audience Segments based on custom rules!
The difference between segments and subscriber lists is that the contacts in your segments will be defined and continuously synced by custom filters you select yourself.

You can now create segments based on multiple filters that give you highly targeted audiences for your next text marketing campaigns.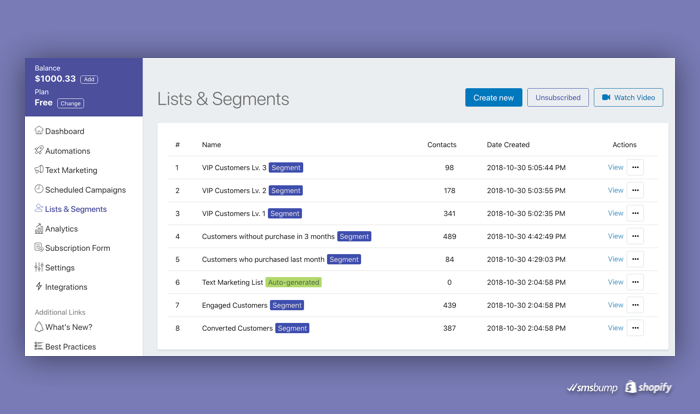 The new SMSBump Segments allow you to create dynamic groups of contacts that will update over time based on their actions in your Shopify store and how they relate to your segment rules.

Simply put, if you create a segment for Customers who purchased a specific product, any customer who buys this exact product will automatically be added to the contacts by auto-updating the segment.
The segment is dynamically updated whenever a customer matches the criteria you've set.

Getting Started with Segments
Here are a few useful examples of customer segments you can build with SMSBump:
Customers who purchased a specific product during a time period selected by you. This gives you an audience segmentation based on previous purchases.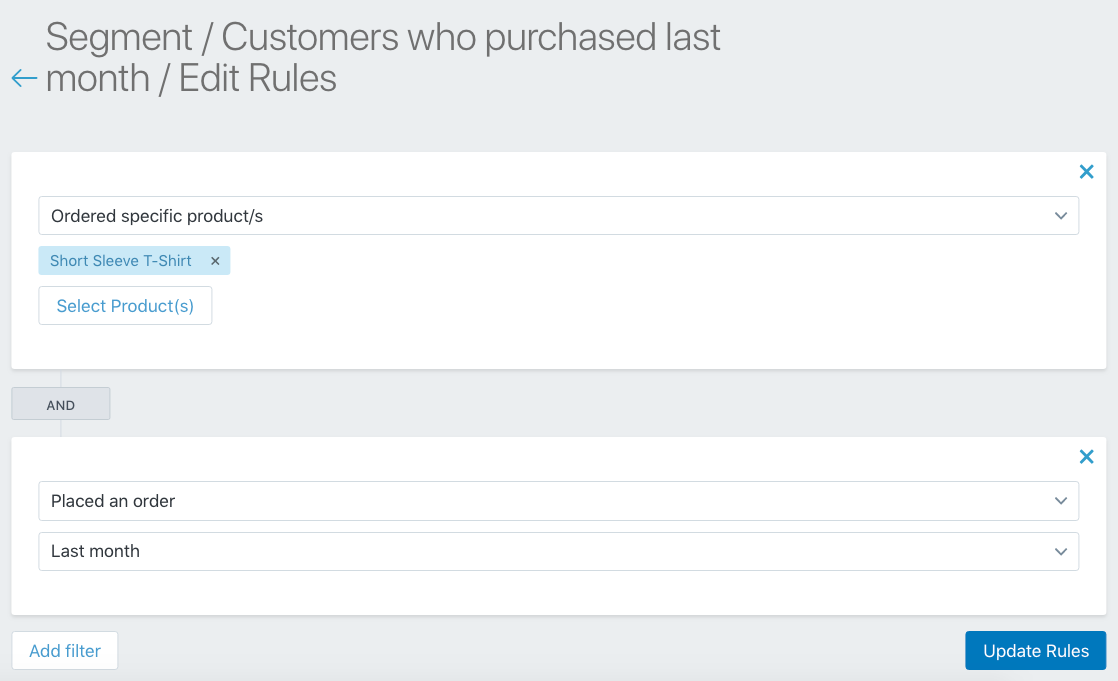 Inactive customers who have accounts but haven't made any purchase for over a month. This gives you an audience segmentation based on behavior, or lack of it.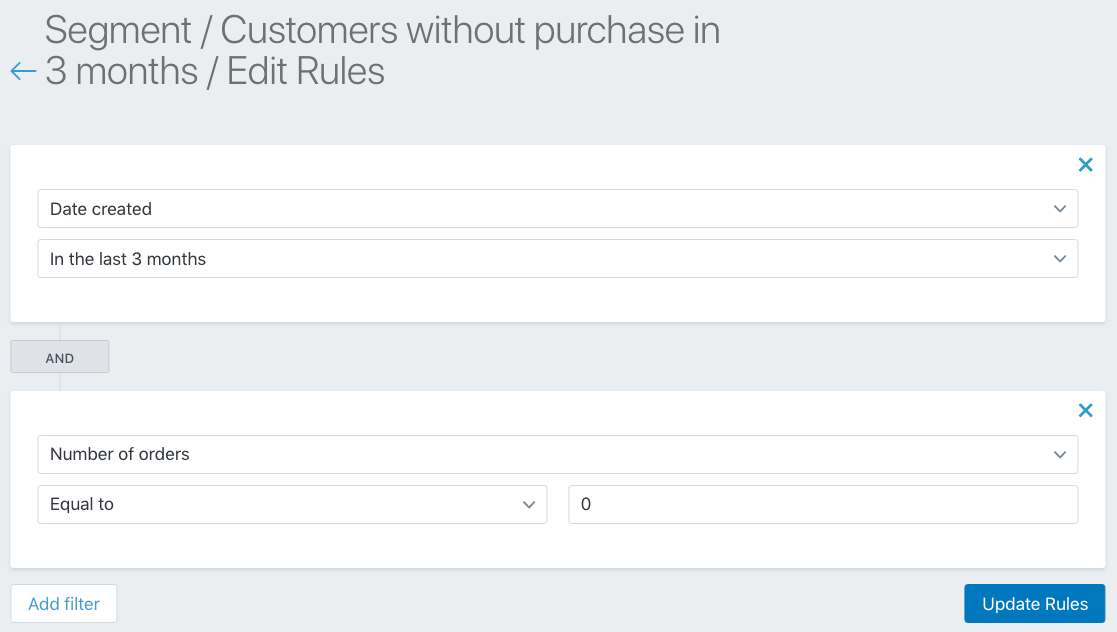 VIP customers who spent more than a certain amount in your store. This gives you a segment of customers who are important for you and deserve better treatment.
To create your segment, navigate to Lists & Segments in your SMSBump dashboard and click Create New.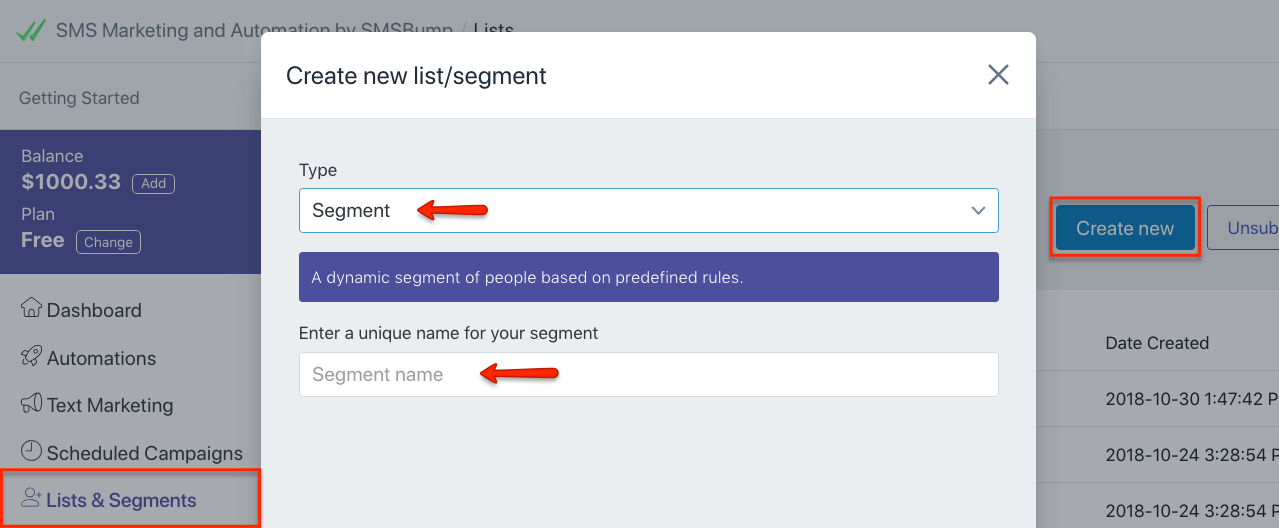 Select Segment in the Type field and give your segment a name.
After you click Create, you will be taken to the segment editing section.

Edit Rules: Select the Customer Filters for your Segment
The rules allow you to create customer segments based on specific activity or inactivity. You have a variety of scenarios you can create so you can build either a broad segment or a very narrow one.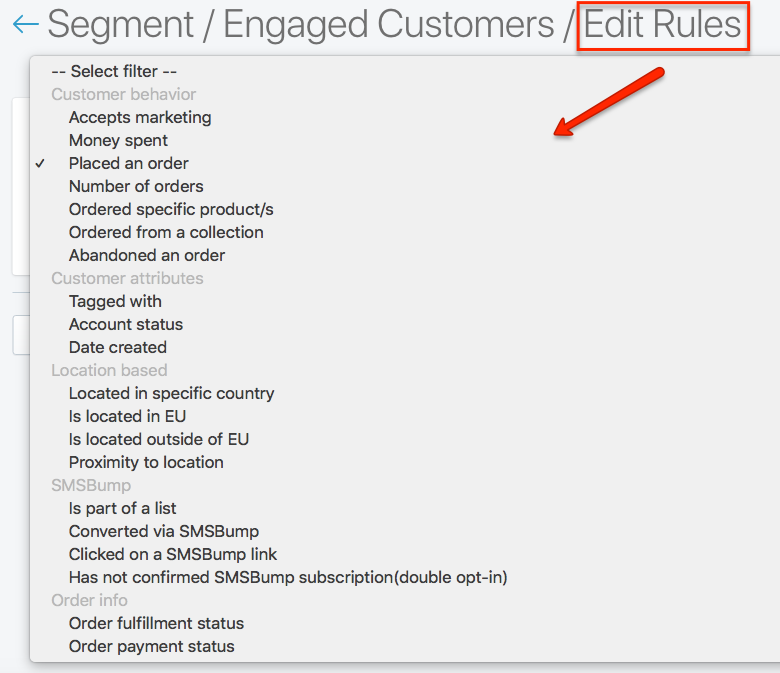 If you've sent a text marketing campaign before, you would have seen most of these as customer filters. In the new SMSBump Segments, we added new even more powerful filters:
Ordered specific product/s:* All customers who have purchased a product or products you select.

Ordered from SMSBump messages: All engaged customers who have purchased products or completed checkouts from text messages you sent via SMSBump.

Clicked links in SMSBump messages: All engaged customers who have clicked a link in text messages you sent via SMSBump.

* Ordered specific product/s lets you segment audiences based on their previous purchases of a specific product and lets you send personalized SMS promotions.

Once you select a filter, you will be able to define its properties. These are the variables that allow you to narrow down the audience in your current segment.
For instance, if you select Money spent, you will be able to specify if the amount should be:
Greater than $X.xx

Less than $X.xx

Equal to $X.xx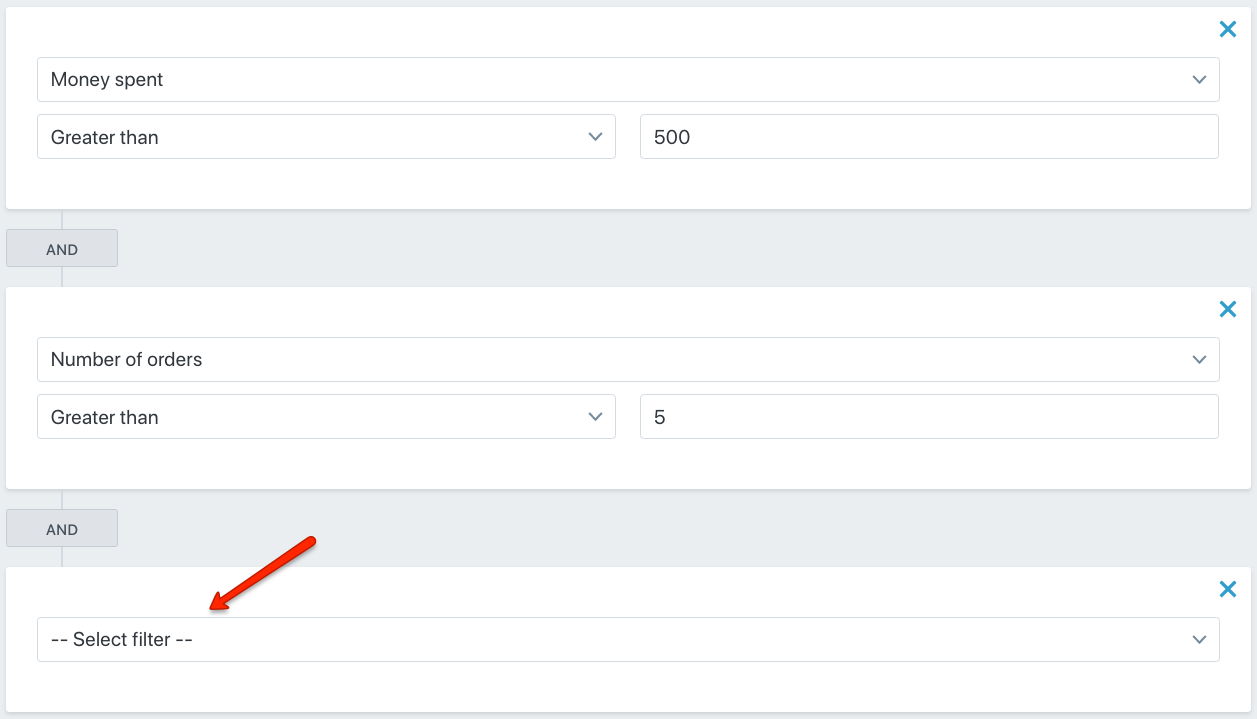 The filters in your segments can be stacked so you can build a segment with just the right customers you want to reach with a highly targeted and personalized SMS promotion.
---
Important Note: Depending on the number of contacts in your segment, it may take some time to populate. Please allow your segment to populate before proceeding with your SMS marketing campaigns.

Send Your Personalized SMS Marketing Campaign to a Segment
Segments give you unlimited audience targeting opportunities so you can get creative with your SMS promotions. Craft marketing campaigns in Shopify that will reach your customers with precision that's better than ever.

Send personalized promotions, deals, and SMS marketing campaigns to customers who:
Spent above or less than a certain amount

Purchase and prefer specific types of products

Buy multiple times over a certain time period

Engaged with your SMS deals, but haven't purchased


Once you're done with your segment, hit the Send campaign button to proceed with creating your SMS marketing campaign.
This will automatically lead you to the Text Marketing campaign creation field with the segment automatically selected as your recipients.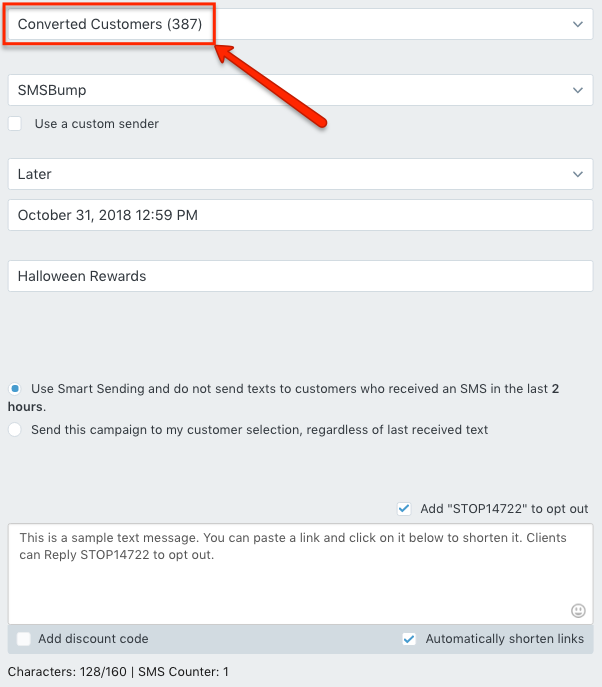 ​It's now easier to create countless different varieties of potential buyers and audience segments to blast out even more personalized SMS deals to gain much more ROI and conversion rates!
What Else is New in SMSBump?

Start growing today
Sign up today and join 90,000+ eCommerce businesses making it big with Yotpo SMSBump