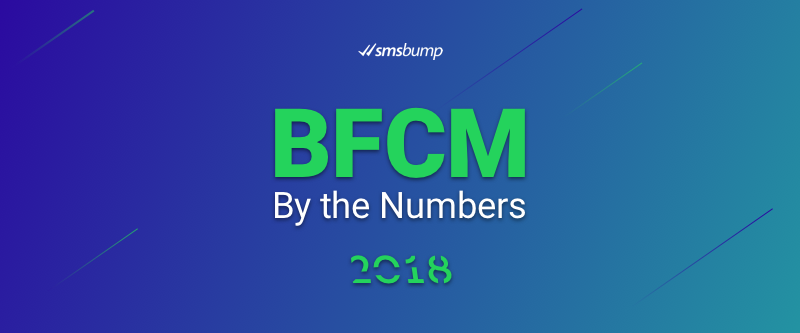 [Infographic] Black Friday Cyber Monday SMS Marketing Statistics 2018
Was that the most insane Black Friday Cyber Monday weekend or what?
$1,5 billion total sales from Shopify stores

66% of sales happened on mobile devices

SMS conversion rates twice as much as email referrals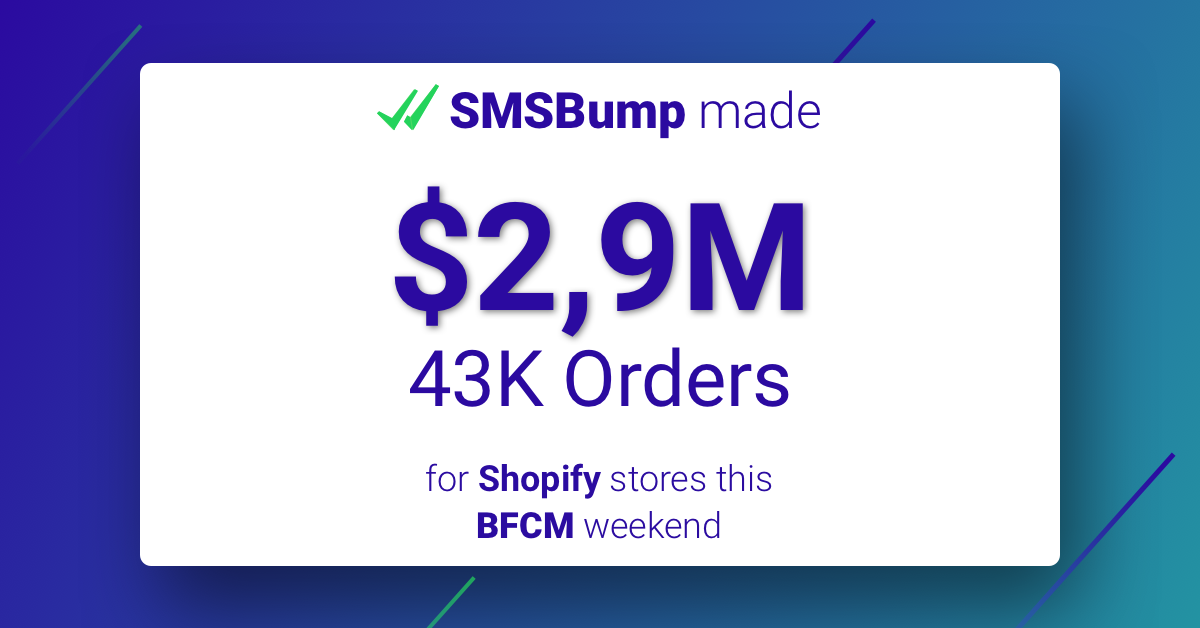 We're still shook by all the numbers, but what's important is that in a few days we observed merchant and shopper activity that made us realize we're sitting on something much bigger than we expected.
Globally, online sales on Black Friday alone reached up to $6,2 billion, 23,6% growth since 2017.
This just goes to show how much ecommerce has grown in such a short period, and how online shoppers feel much more comfortable with purchasing online and through their mobile devices.

How did SMSBump do this Black Friday Cyber Monday?
Shopify merchants managed to generate a total of $2,9 million in sales using SMSBump marketing campaigns and automations.
Still, there's something even more important than that.
The total conversion rates we managed to estimate on average were an astounding 10%!
Compared to email, the most converting channel (currently 4,38%), SMS made more than twice as much conversions during the BFCM weekend!

Here are the 7 key statistics all Shopify merchants need to know for powering up their marketing strategy and preparing for BFCM 2019.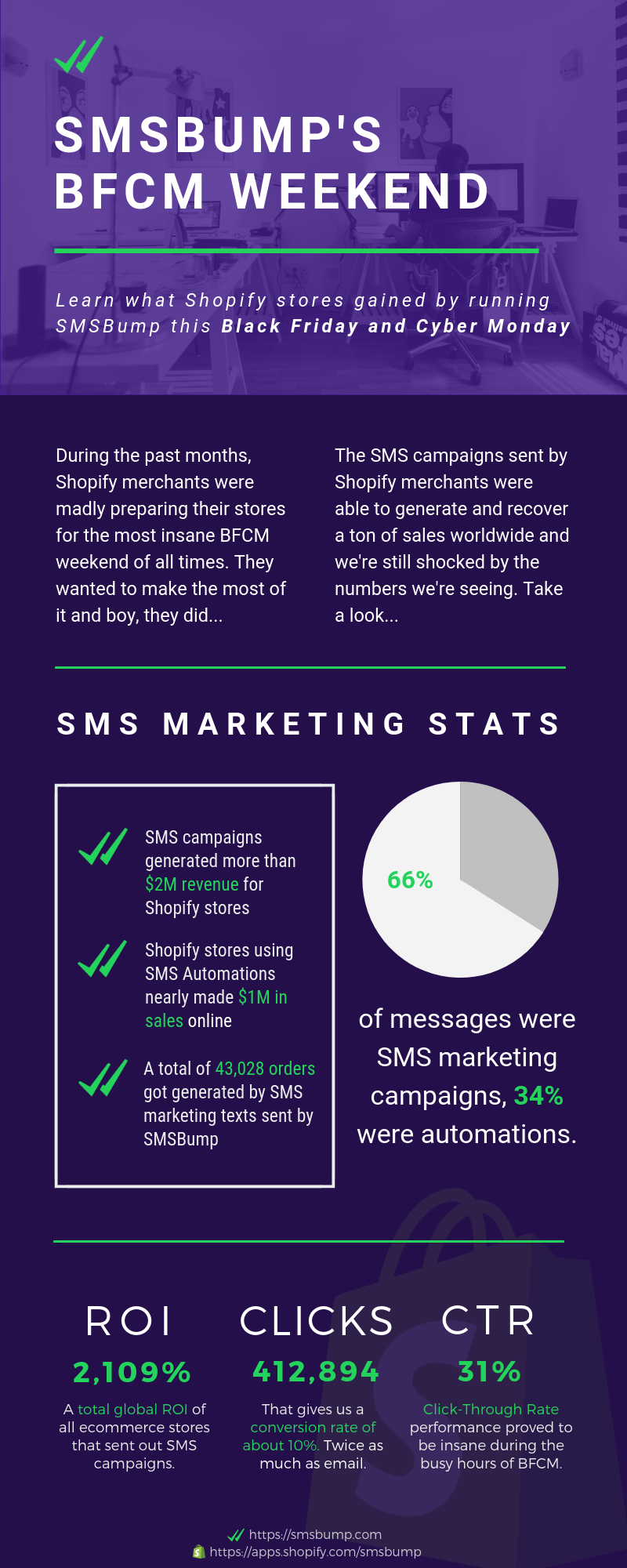 That sounds great. What should I do?
How can you reach that kind of sales and cost-effective promotion in your Shopify store?
1. Consider how much mobile has changed online shopping.
Get your site in order for smartphone users and consider the most mobile-friendly marketing channels available.
SMS being one of the most basic ways of messaging communication means it's also one of the best ways to reach the right customers, at the right time, with the right message.
2. Segment your Shopify customers.
Target them based on behavior, interests and location and try a completely new approach to messaging your audience.
Personalized SMS promotions and offers are noticed instantly, almost certainly opened and extremely actionable.
3. Stand out from your competition.
Marketing campaigns are all around us and the internet is way too crowded. There's no easy (or low cost) way to make a difference.
That's what makes SMSBump the difference. At the cost of a single text message, you can recover or generate sales worth thousands.
How did your Shopify sales perform?
What were your most successful channels? What was your ROI? Did you try out SMS? Well, if not… now you know why you should.
​
What's New at SMSBump?
SMSBump
is now a Shopify integrated marketing app! You can now track SMS order conversions straight from your Orders tab!
---


Start growing today
Sign up today and join 90,000+ eCommerce businesses making it big with Yotpo SMSBump